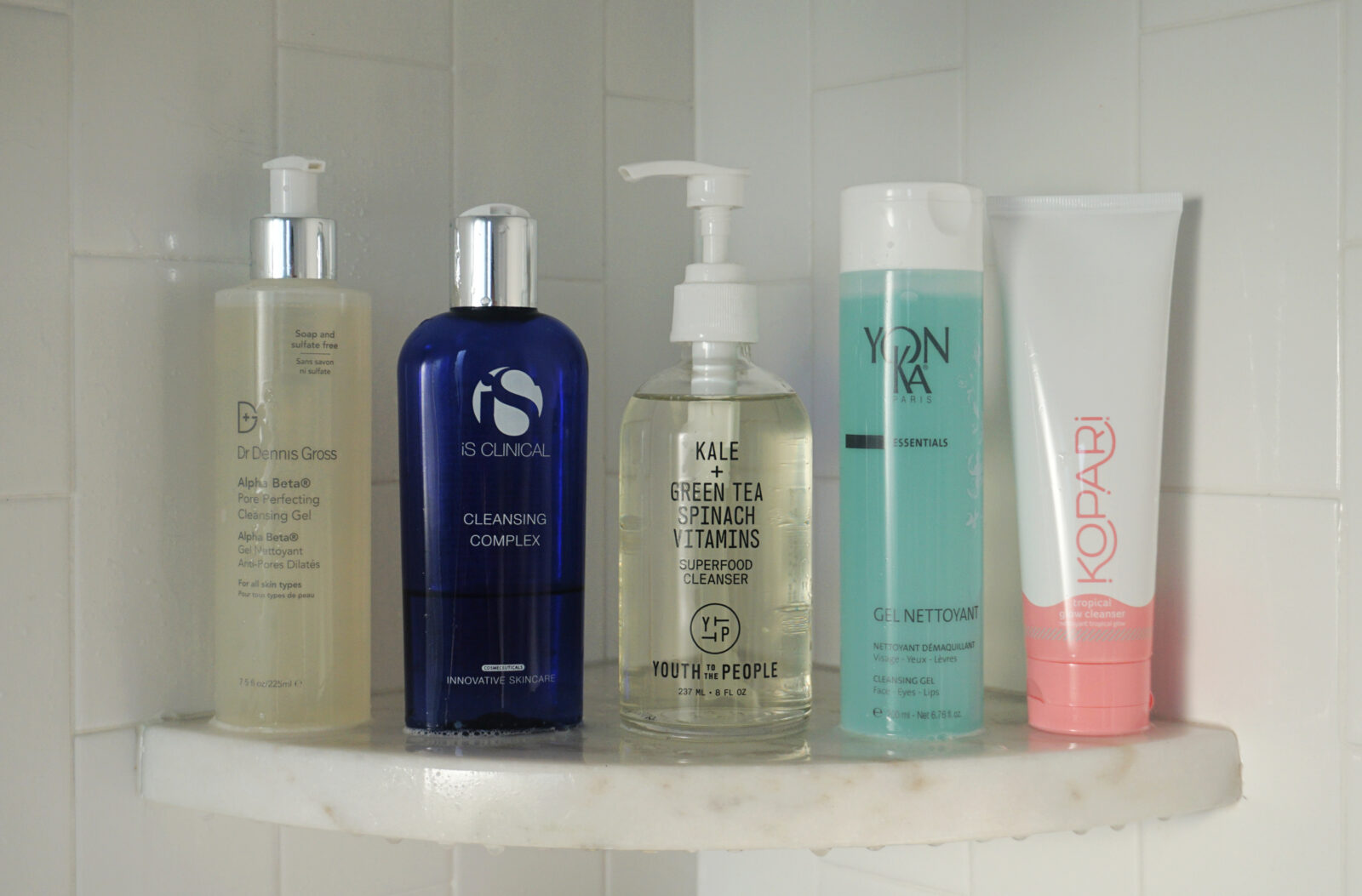 I hope I'm not jinxing it, but so far, the summer weather here in the Northeast has been kind to most of us. It's been just hot enough not to trigger complaints and the sporadic rain has been refreshing and keeping things looking green and lush. For the most part anyway. My skin hasn't been feeling tricked by the yo-yo of the typical outdoor humidity and icy cool A/C regulated indoor air. Truthfully, it's the frequent face washing brought on by the summer heat that causes dreaded red patches or irritation.
With that said, it seems timely to highlight my favorite gel face cleansers. That is, those I reach for most often in the summer months.
About my combination skin:
it is prone to congestion,
it's not sensitive and rarely breaks out,
it deals with fragrance easily,
it handles cleansing twice a day without issue,
it hates the squeaky clean feeling reminiscent of touching a cheap inflated balloon,
it doesn't play well with formulas that sting or burn the eyes.
Note: More often than not, I kick off my AM routine with a gel.
Without further ado and in no particular order, here are my favorites:
Dr Dennis Gross AHA/BHA Daily Cleansing Gel
Since the launch, this cleansing gel has been my summer staple. It's a soft-foaming gel formula that delivers a deep clean feeling with gentle exfoliation yet never ever leaves my skin dry or tight. Just the opposite – it feels hydrated and impressively soft. In addition to Lactic, Mandelic, Glycolic, Citric, and Phytic Acids, the formula includes Willow Bark Extract making it a great find for anyone looking to keep their blackheads in check. Soothing and hydrating botanicals such as Aloe Vera and Tremella Mushroom provide a much needed dose of soothing hydration. No detectable fragrance. $38 (7.5 oz) sephora.com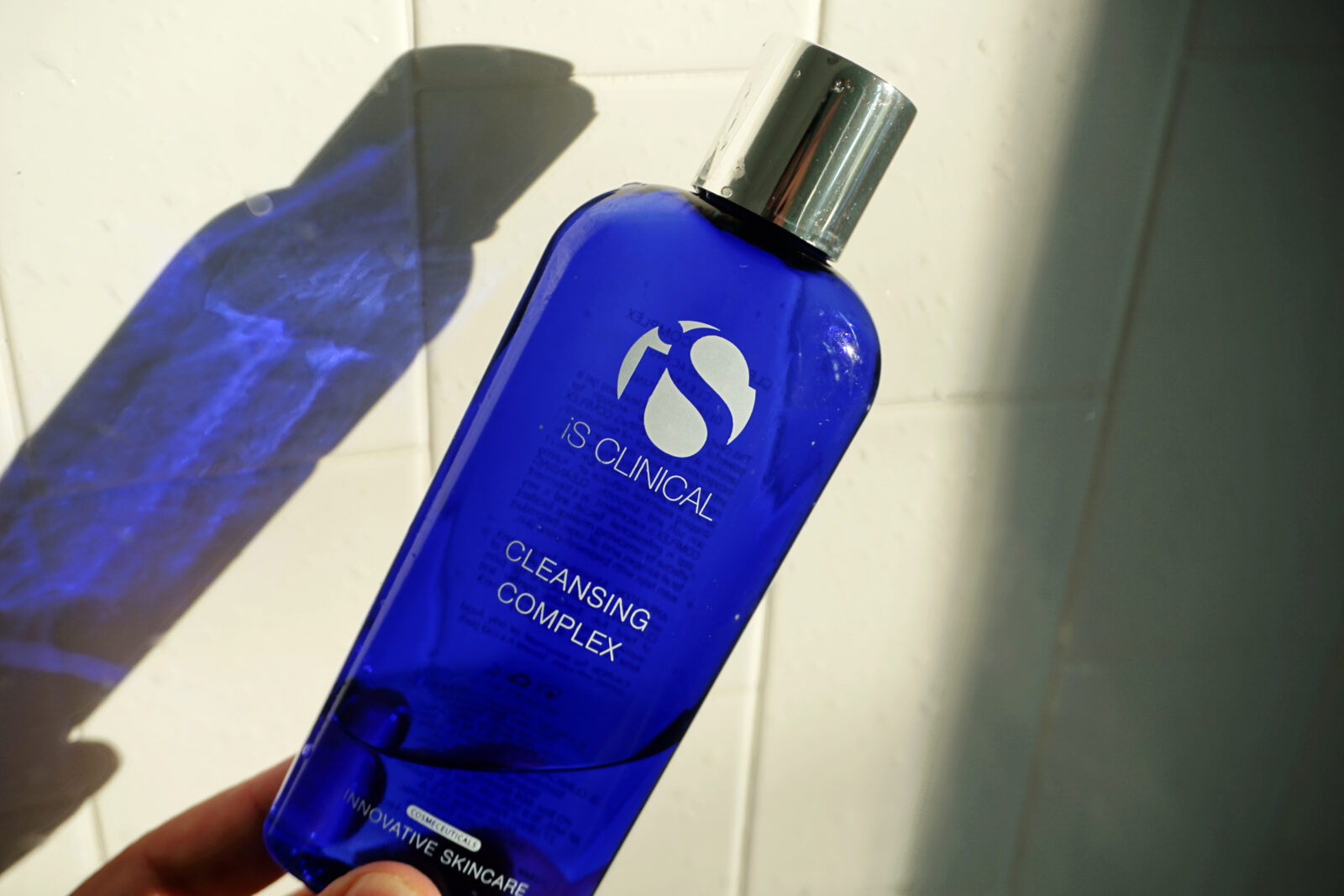 iS Clinical Cleansing Complex
This silky gel wash feels incredibly luxe but that's only a very pleasant side benefit. Almost slippery in texture, a very small amount generates feather-light lather that provides an impeccable cleansing experience in a single step. The Willow Bark Extract is paired with ultra-hydrating Sugarcane, soothing Chamomile, and Green Tea Leaf Extracts to ensure the cleansing process is gentle, effective, and indulgent. I can't stop hoarding the smaller 2oz bottles because this my go-to pick to keep my skin in check whenever I travel. I'm not sure that those with dry skin will embrace it as enthusiastically. If your skin leans normal to oily though, definitely give it a try. No fragrance. $45 (6 oz) dermstore.com
Youth To The People Superfood Cleanser
Packed with phytonutrient-rich Kale and Spinach Extracts as well as an antioxidant powerhouse, Green Tea, this YTTP face wash is pretty much iconic. In addition to looking extra chic in that glass bottle with the subtle green hue, the foaming formula effortlessly removes impurities and questionable environmental pollutants. I tend to reach for this particular wash whenever my skin needs a break from my often zealous application of the latest exfoliant discovery (I can't stop trying acid toners and peel pads, sorry!) Or, when I simply need something gentle to balance out my skincare routine. I adore the faint botanical/green aroma. $36 (8 oz) youthtothepeople.com
Yon-Ka Paris Cleansing Gel
With its European spa heritage, Yon-Ka is laser focused on both results and experience. The Cleansing Gel is quite runny, making it one of the most fitting formulas to combine with a cleansing device or brush that I am testing at the moment. Recommended by an aesthetician years ago, this purifying wash has been an on-again-off-again constant in my routine throughout my thirties. Not only does it feel incredibly refreshing, it is packed with anti-inflammatory Algae Extract, skin barrier fortifying Iris Root, and May Chang Extract which helps to control excess sebum production and contains crucial antimicrobial properties. The slight herbal aroma comes via Yon-Ka's signature plant oil blend which includes Geranium and Lavender. Read: it elevates my morning cleanse to a multi-sensory experience. $48 (200ml) dermstore.com
Kopari Glow Gel Cleanser
I'm not going to lie, I love the tropical aromas of Kopari during the summer. The brand nailed the signature blend of coconut and pineapple making it fun yet refined. And dare I say, adult? Because that juicy combo can quickly turn fruity teeny bopper and that is a fact. If you're looking for a refreshing burst of energy during your morning shower, this gem checks all the boxes. The formula is infused with Papaya and Pineapple Enzymes to gently dissolve the dead cells off the skin surface and reveal freshly cleansed, glowing complexion. Since this delicious face wash is powered by Aloe Vera and Coconut Water Extracts, expect remarkable hydration after rinsing. Pair it with the Vitamin C Shower Oil for a fully decadent head-to-toe experience. $24 (7.5 oz) koparibeauty.com