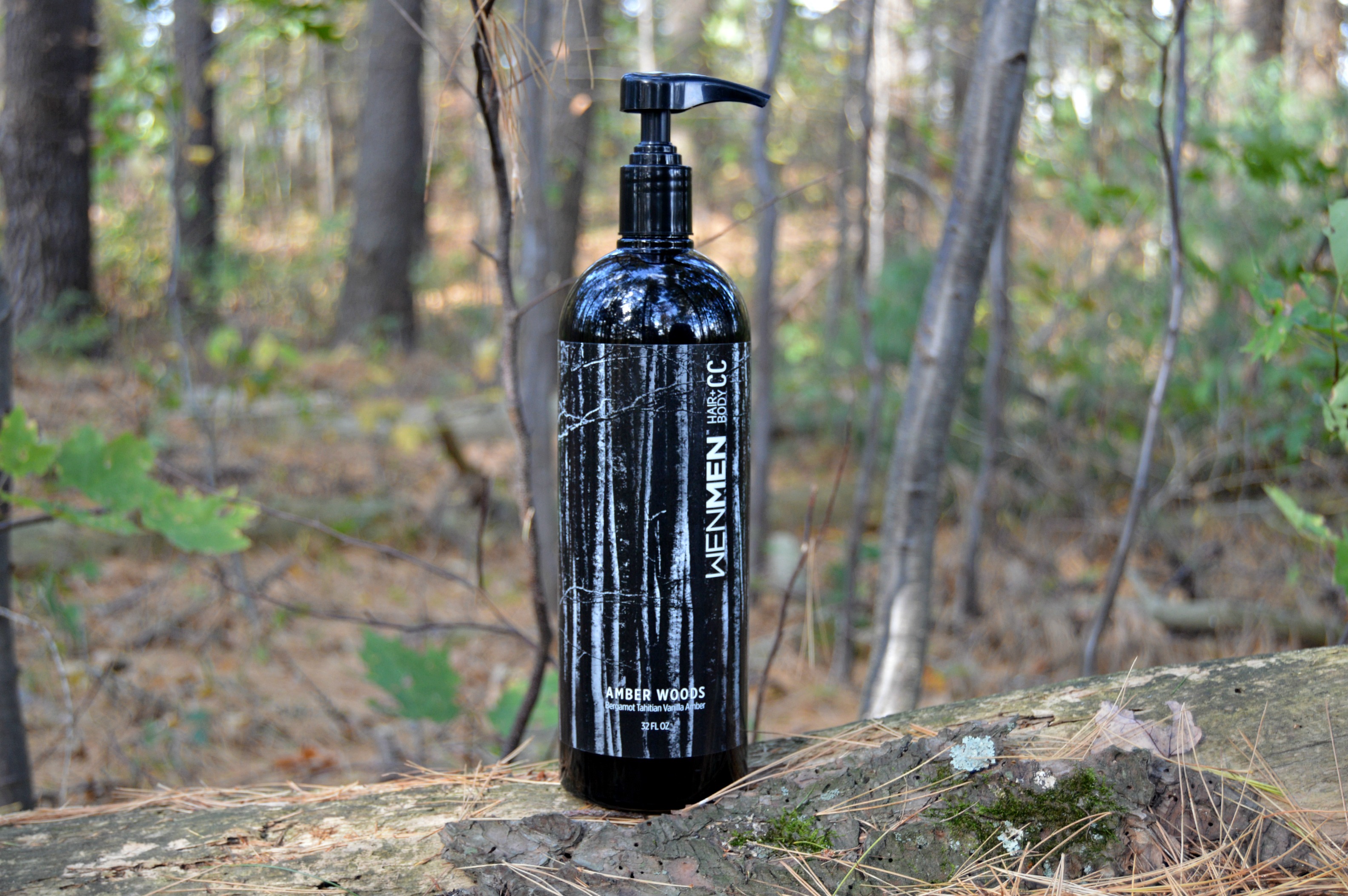 When Chaz Dean announced he'd be coming out with WEN MEN Hair and Body Cleansing Conditioner, I pretty much lost all hope in any willpower. Being oblivious to a new beauty launch is a technique I practice daily. Fail. After a week in London, I arrived home to a surprise delivery from Mr. Dean and because my hair took a break from WEN while traveling, it also took a beating. This very generous gift could not have been timed more perfectly. #YouveGotMale!
Dude, where's my WEN?
With a cult following across the globe, WEN MEN is a lifesaver not only for the intended male audience but also for women who are just not that into sharing. Having been a long time user of Bamboo Green Tea cleansing conditioner and living with a dude, I share both sentiments. The latest WEN officially joins the core line-up as an all-in-one cleansing conditioner safe to use on all hair, skin, and man types. #YouGuys!
Details:
The MEN formula is available in one scent and one size. Featuring the moody aroma of Amber Woods, it comes in a glossy black 32oz pump bottle, which confirms the new WEN is indeed, talk, dark and handsome. With notes of Bergamot, Tahitian Vanilla and Amber, it's a warm scent and while gender appropriate, it is not a label that sticks. Rice based (just like my other favorite), it is rich, frothy, nourishing, and rinses clean. Because Bamboo Green Tea is also in my shower, I am combining both with great success. The softer floral notes work great with Amber Woods and soften it a bit. With a small dab applied to wet hair, WEN MEN makes one of my favorite leave-in treatments. #AmberAlert
All about that 'flavor'.
This time around, Chaz Dean has infused his new cleansing conditioner with Amber, Bamboo, Cardamom and Ginger Root extracts. The addition of Eucalyptus gives Amber Woods its cool refreshing quality. Antioxidants, amino acids and peptides are just some of the A-list ingredients. Reading the deck, you will spot Goji, Acai, White Tea, Green Tea, Red Tea, and other beneficial extracts. Extremely skeptical of multi-taskers of this caliber, it's fascinating how all natural ingredients can make a cleansing conditioner an equally impressive all-over-body cleanser, a nourishing face mask, or even a shaving cream. #WenMenShow
About my hair: thick and lots of it. Seeking out greener grass, I fry it up twice a year by getting Japanese hair straightening done for good measure. WEN removes every trace of my daily styling products and conditions my damaged hair without so much as a trace of buildup. There is a good chance it will work for every single guy. And every guy who is taken. $72 may sound like a lot, but this guy comes in XL (32 oz.) compared with everyone else's 8 oz. With its many talents, completely worth it. #KnockOnWood
Check out WEN MEN (currently priced at $58) and other formulas available on QVC.com.