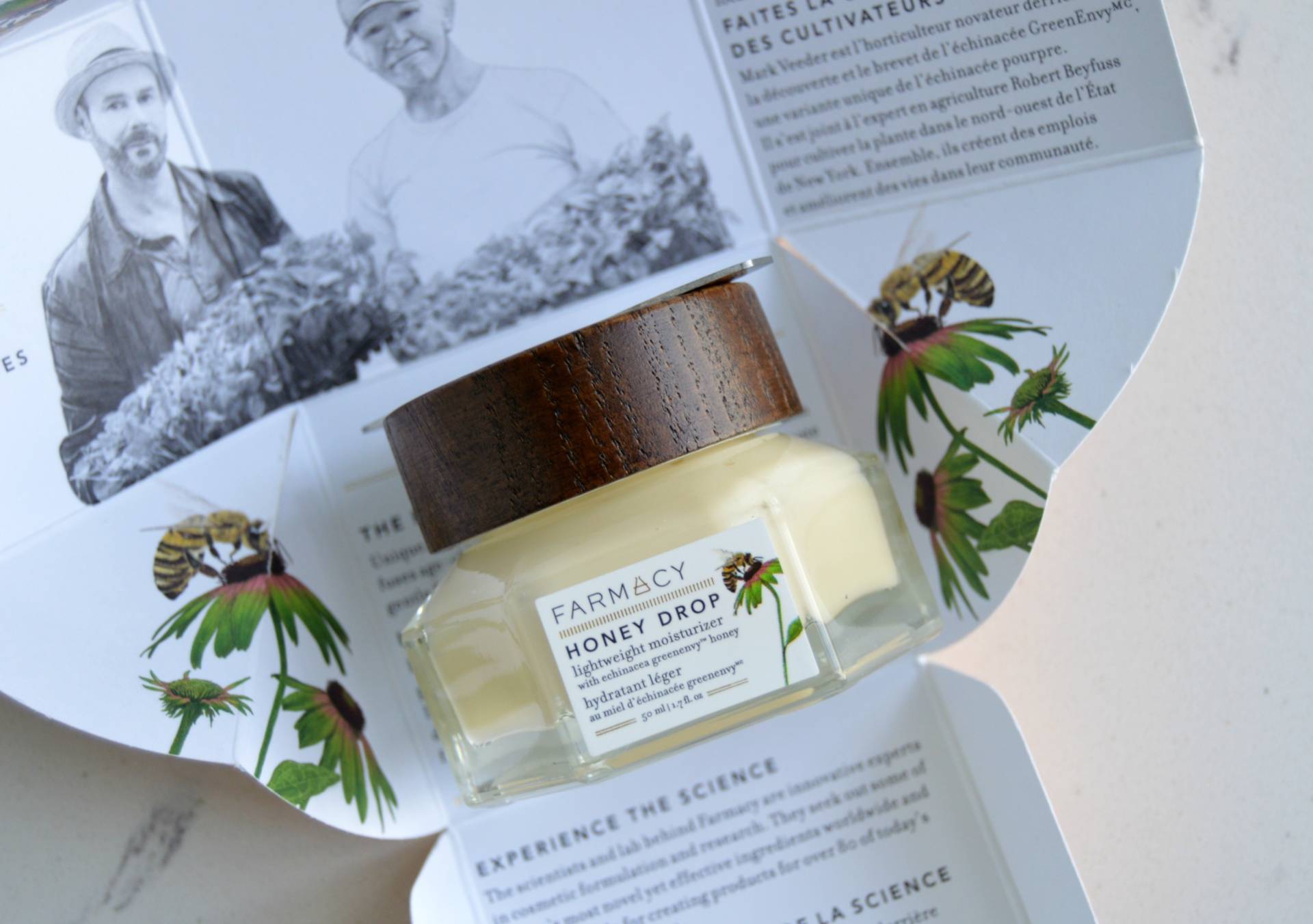 I'm not only a fan of the exquisite formulas, but also a huge believer in their mission. My complexion has yet to meet a Farmacy product it doesn't love. The recently launched Honey Drop moisturizer, however, is legit one of my best skincare discoveries this year. Lightweight and 100% luxurious, this elegant gel is a summer must-have for my dehydrated, radiance starved, and often fatigued skin.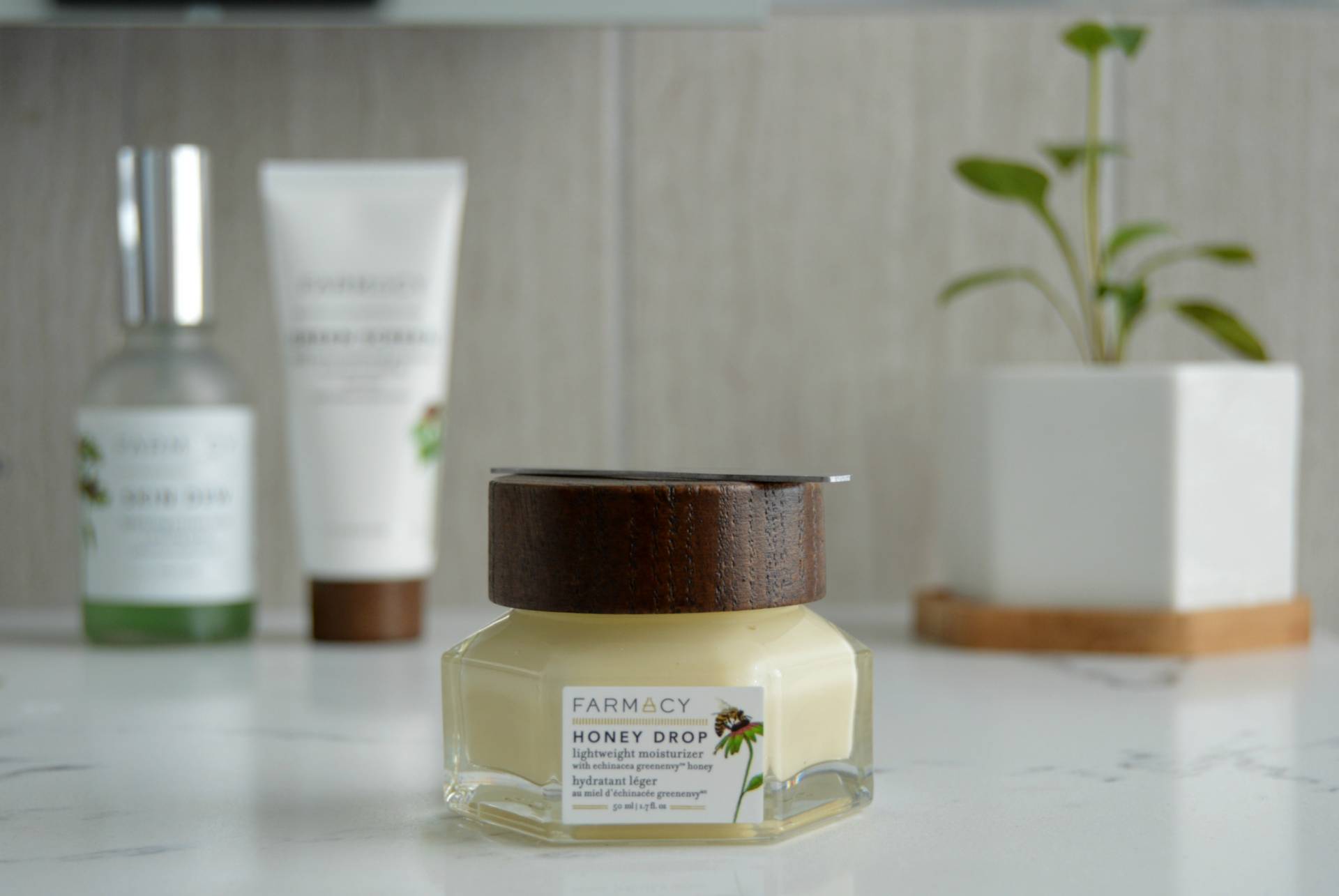 A few Fridays ago, I had the pleasure of visiting the home of Mark Veeder, Co-Founder of Farmacy. Along with editors and influencers, we were treated to mid-day meditation with jewelry designer Satya Scainetti, a superb lunch of local fare, and a tour of THE farm. It was in this very house that a conversation about the green blooming plant, Echinacea Purpurea, became the idea behind what is now Farmacy.
Remarkably rich in antioxidants, this superhero plant contains high levels of Cichoric Acid, which helps prevent collagen breakdown and corrects hyperpigmentation. Fueled by a cold-pressed blend extracted from the root (where the concentration of active ingredient is the highest) and called Echinacea GreenEnvy™, each Farmacy formula combines pure natural ingredients and the latest scientific research to create products that offer optimal anti-aging benefits.
Honey Drop (it like it's hot)
Let's talk about newness. If you found either Rise 'N Shine or Sleep Tight too rich for your skin, the Honey Drop lightweight moisturizer is bound to blow you away. Clear when applying, the gel like texture sinks into the skin in seconds and provides immediate softness, lasting hydrating and a healthy velvety glow. Suitable for day and night, it layers beautifully under sunscreen (OMG, the Green Screen though) or any oil at bedtime. While the gorgeous glass jar may not be perfect for travel, it looks absolutely stunning on your vanity. Major design props for the return of magnetic spatula!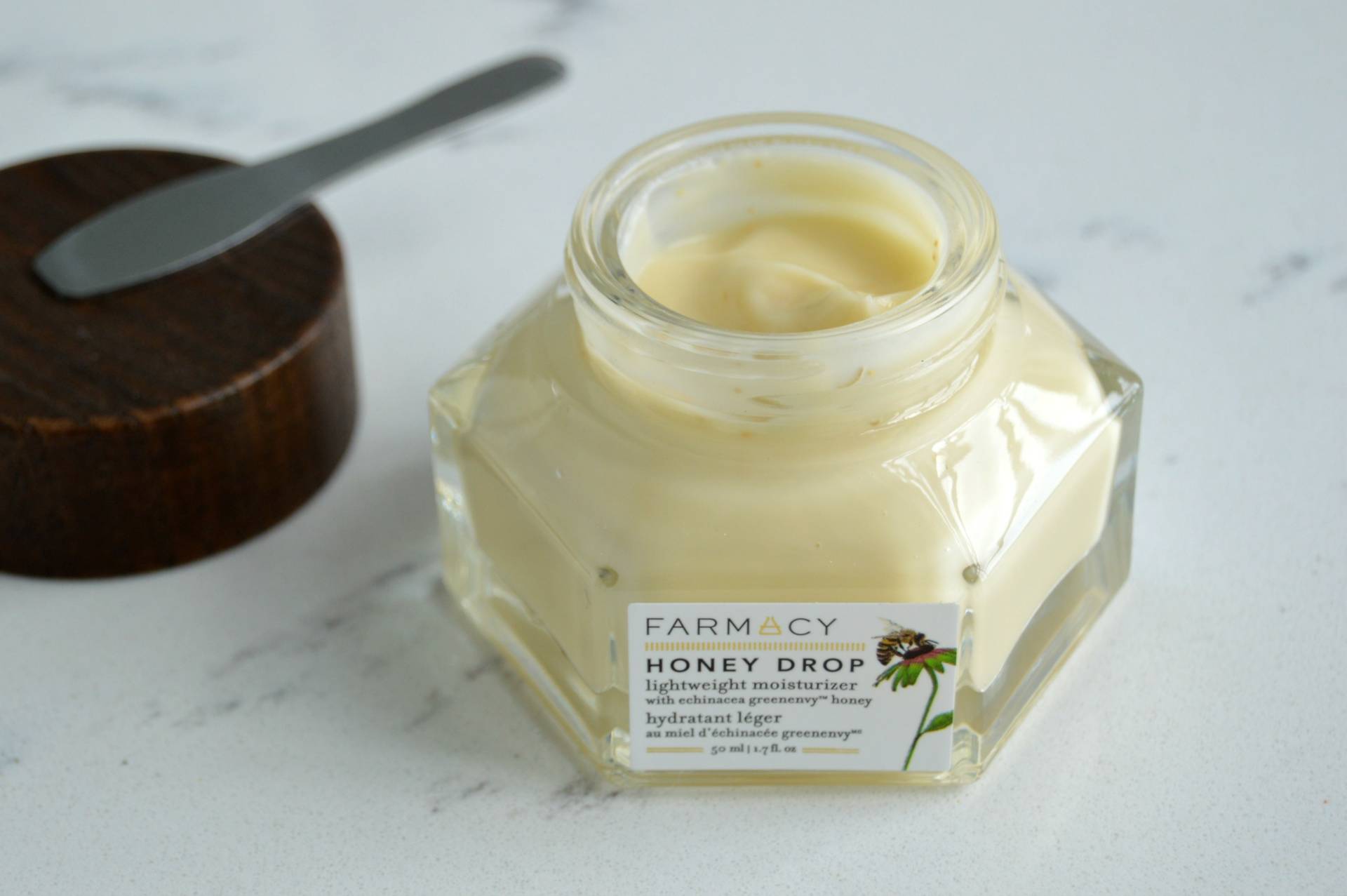 What's in it?
So. Much. Goodness. While powered by Echinacea GreenEnvy™ Honey, the nourishing medley includes skin plumping Triple Hyaluronic Acid, strengthening and softening Cupuaçu Butter Beads as well as Fermented Soy, Mistletoe, Japanese Bloodgrass, Tsubaki, and Meadowfoam Seed Oils. This firming, protecting and comforting formula is a great entry point to the Farmacy brand for all skin types at all ages.
Why do I love it?
Let me count the ways… The delicious honey aroma aside (all natural by the way), I find this Farmacy latest unique, innovative and impressive. The gorgeous flecks of encapsulated Cupuaçu Butter Beads burst on contact and provide a fresh dose of lasting moisture with each application. Truly flawless, the finish is pure perfection – never sticky, which is often the biggest challenge of gel consistencies and reason why many shy away from gel moisturizers.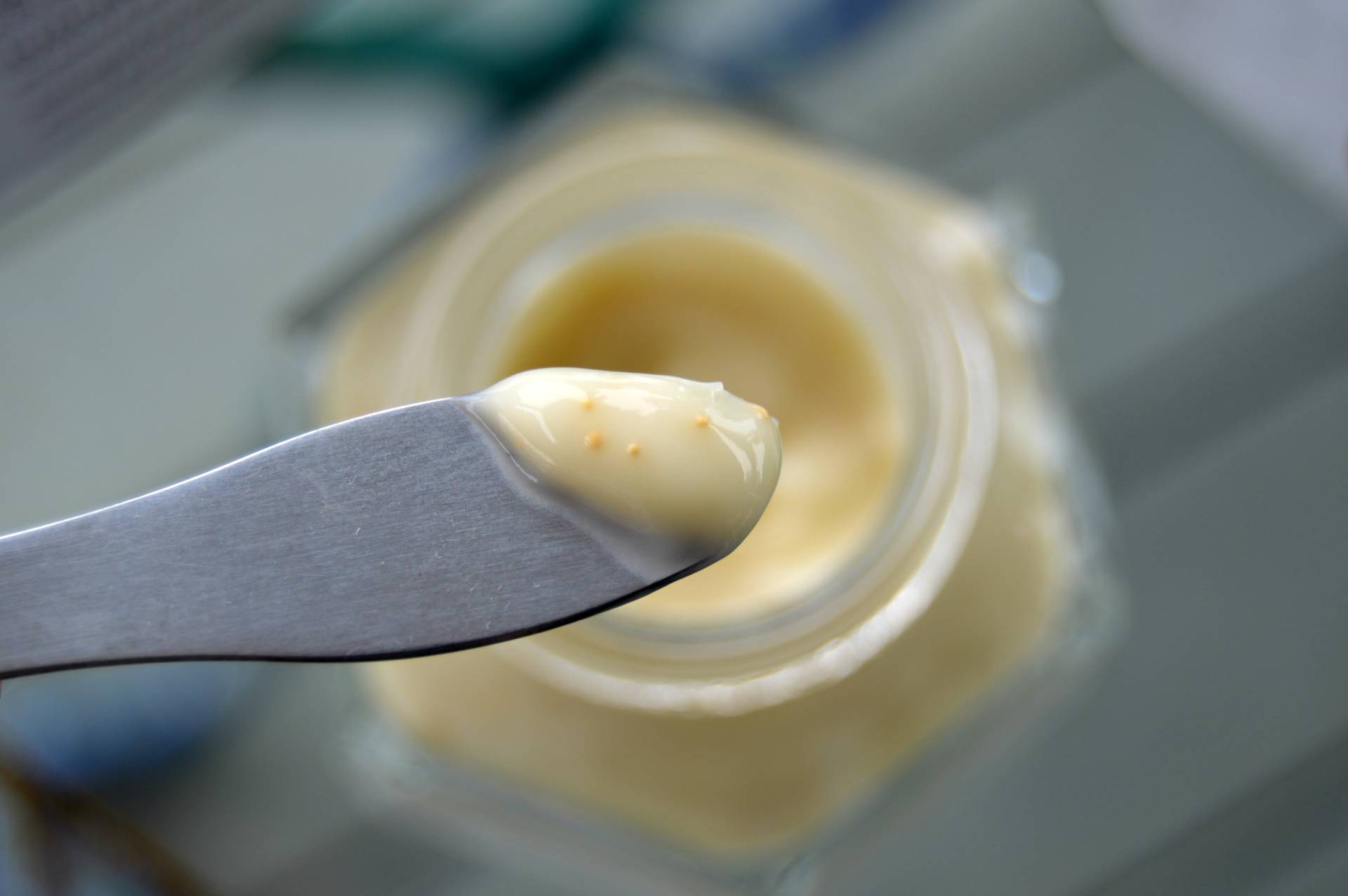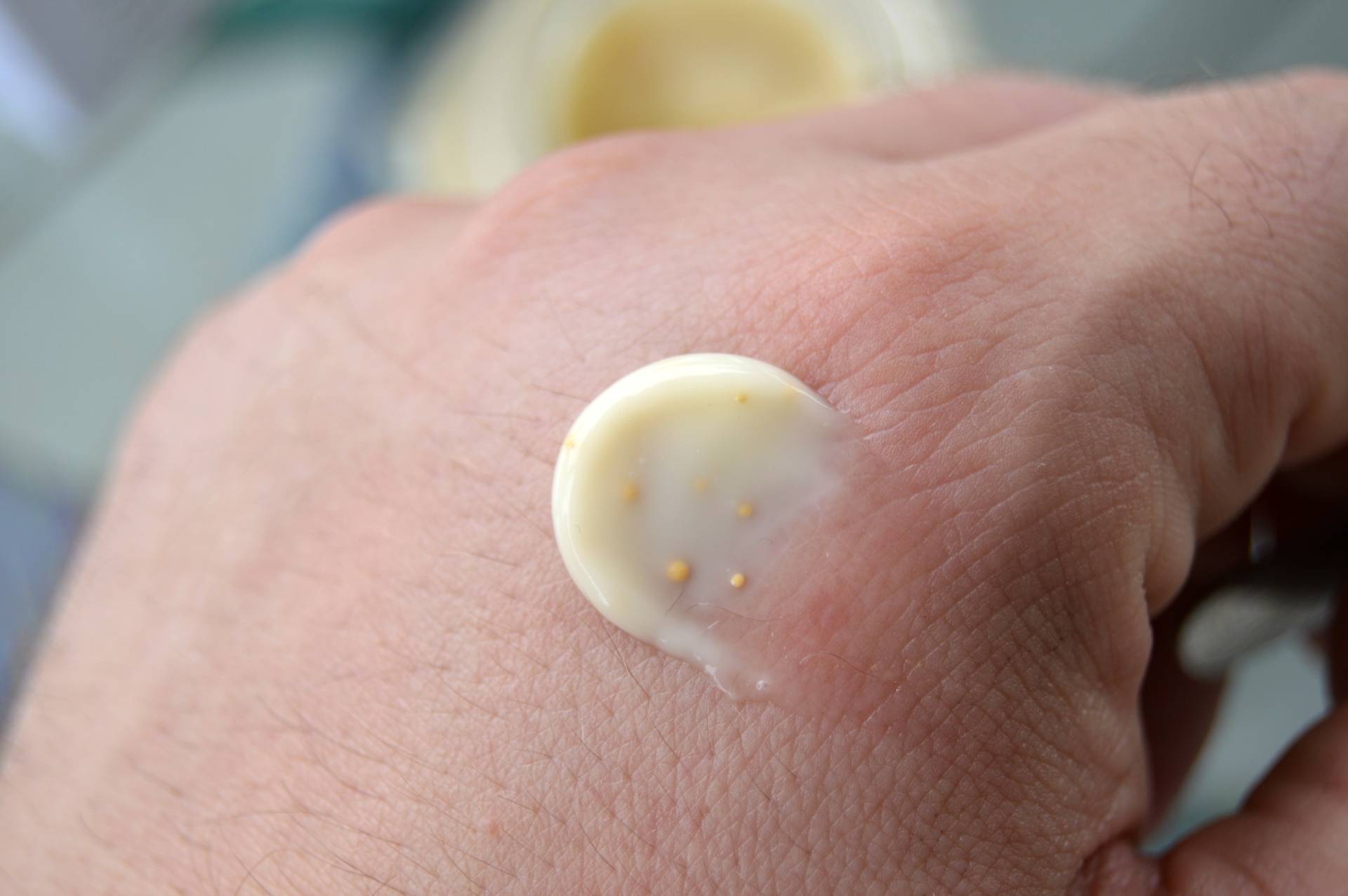 Bee's Knees status aside, until December 31, 2017, Farmacy is donating $1 for every honey product sold, to City Growers in support of their Bee Education program. While many may not realize the importance of honeybees in our food supply, their population has been dying off at increasingly rapid rates over the last decade. That means any fruit or vegetable that needs to be pollinated is at risk. This includes the avocado. Now, every time I see one, my first thought is: bee… you in danger girl.
Yay or Nay
OMG it's a YASSS. If you've been on the fence about Farmacy until now, Honey Drop is a game changer. At $45 for a 50ml jar, it's good for you and the environment. This moisturizer is a must-try.
Available at farmacybeauty.com, sephora.com.
*press sample