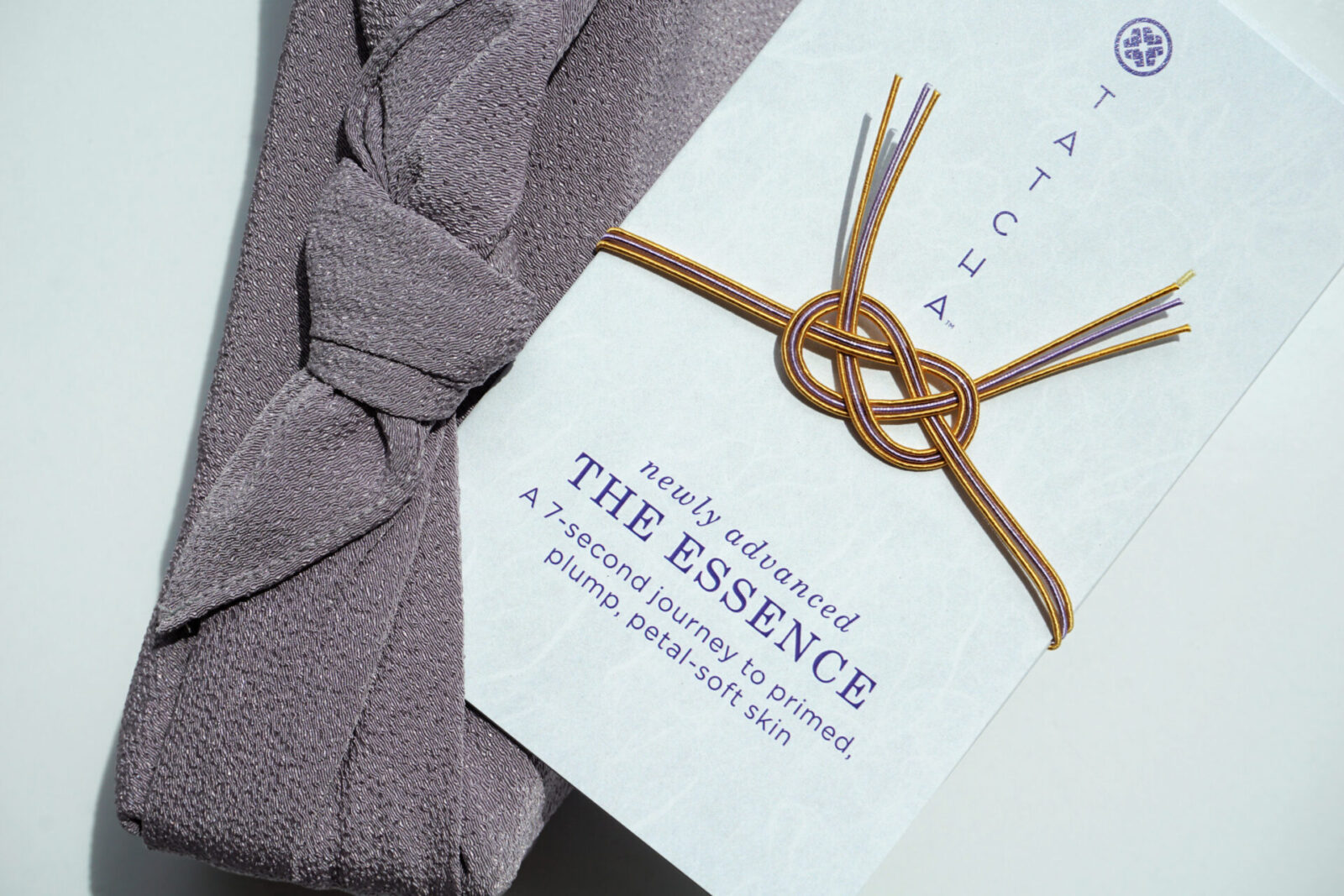 If you're new to the term 'essence,' think of it as a toner-like step with serum-like powers, a non-negotiable among serious skincare aficionados. These days, the options within the essence category are vast: hydrating, refining, brightening mildly exfoliating. Their main purpose, however, is to deliver intense hydration, which propels any steps that follow to absorb and perform even better than promised. In short, it's a booster of sorts. If you're exploring this impressive liquid step, you must experience the newly re-formulated TATCHA Essence. It ticks off all the hydrating requirements while delivering subtle yet effective microexfoliation for ultra soft, plump, and glowing skin.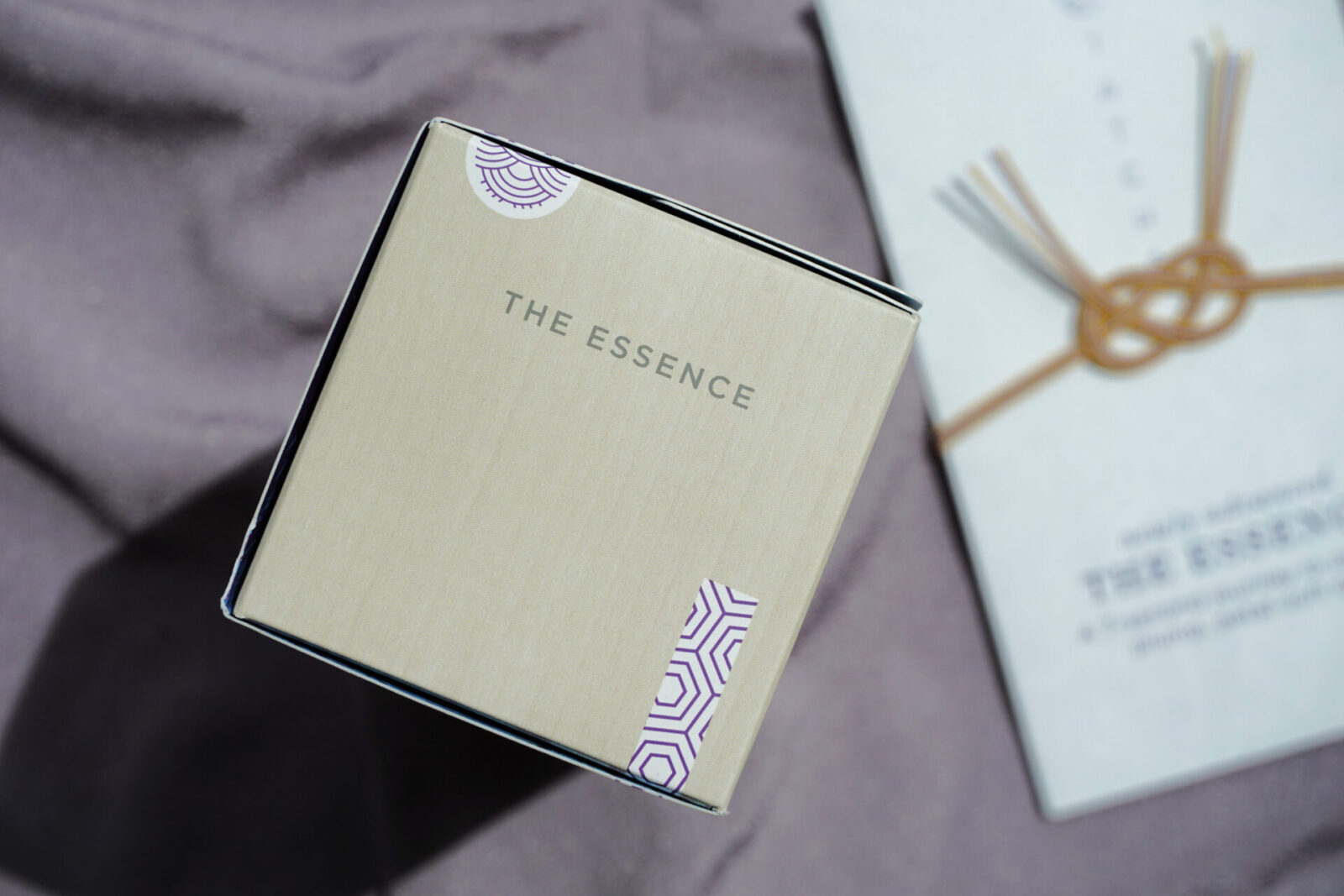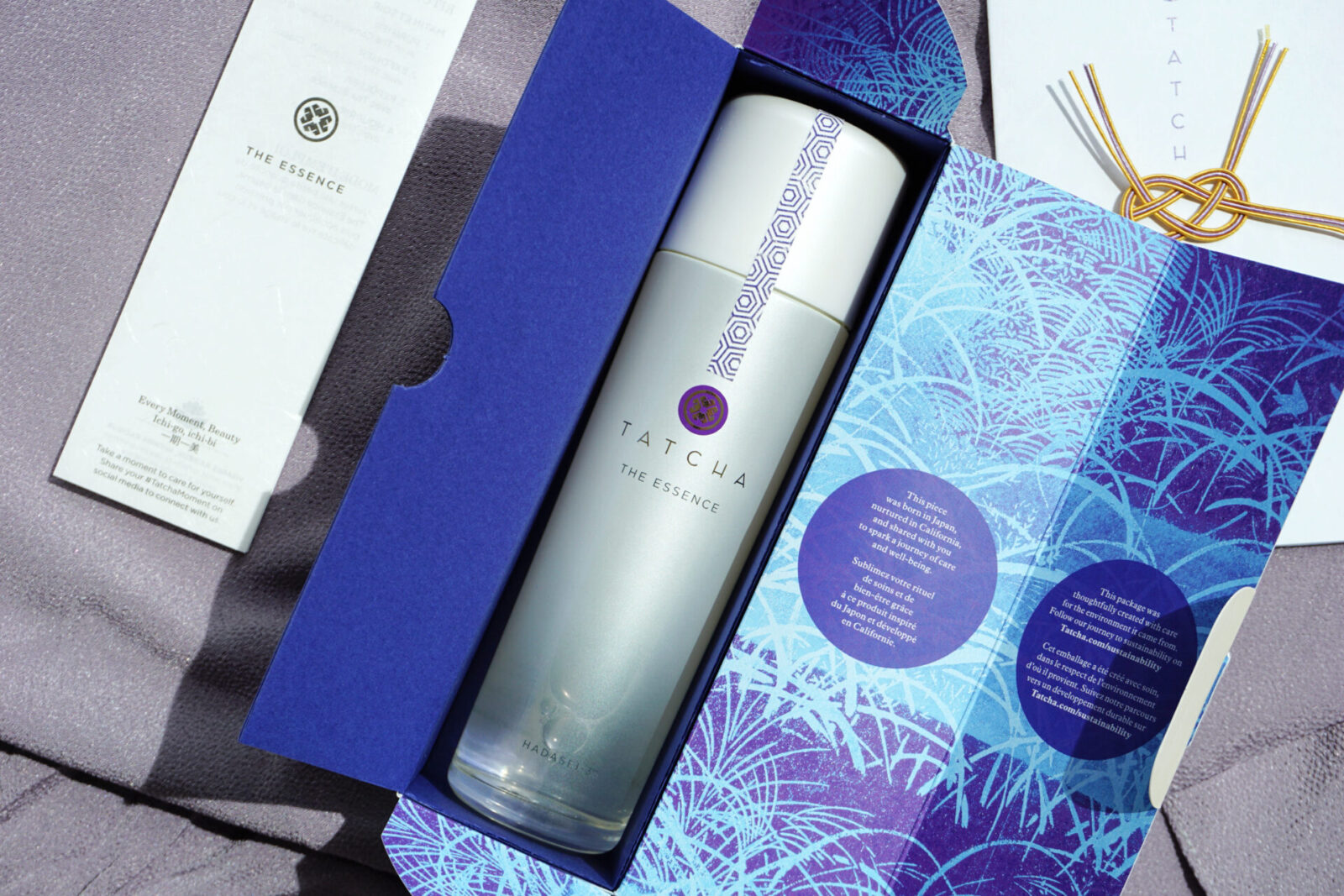 What's in it?
The beauty of TATCHA's new and improved Essence lies in its simplicity. The formula is laser focused on utilizing the brand's proprietary blend of double-fermented Akita rice, Uji green tea, and Okinawa algae referred to as the Hadasei-3™Complex. You can glance at the full ingredient list (on tatcha.com because Sephora has not updated their site) in this silky solution: 
SACCHAROMYCES/CAMELLIA SINENSIS LEAF/CLADOSIPHON OKAMURANUS/RICE FERMENT FILTRATE, PROPANEDIOL, PHENOXYETHANOL, ETHYLHEXYLGLYCERIN
This straight up botanical medley aims to hydrate, protect the skin against free radical damage, tone, and over time — brighten it as well. In true TATCHA fashion, the formula is simple, luxurious, and effective. There is no scent nor aroma.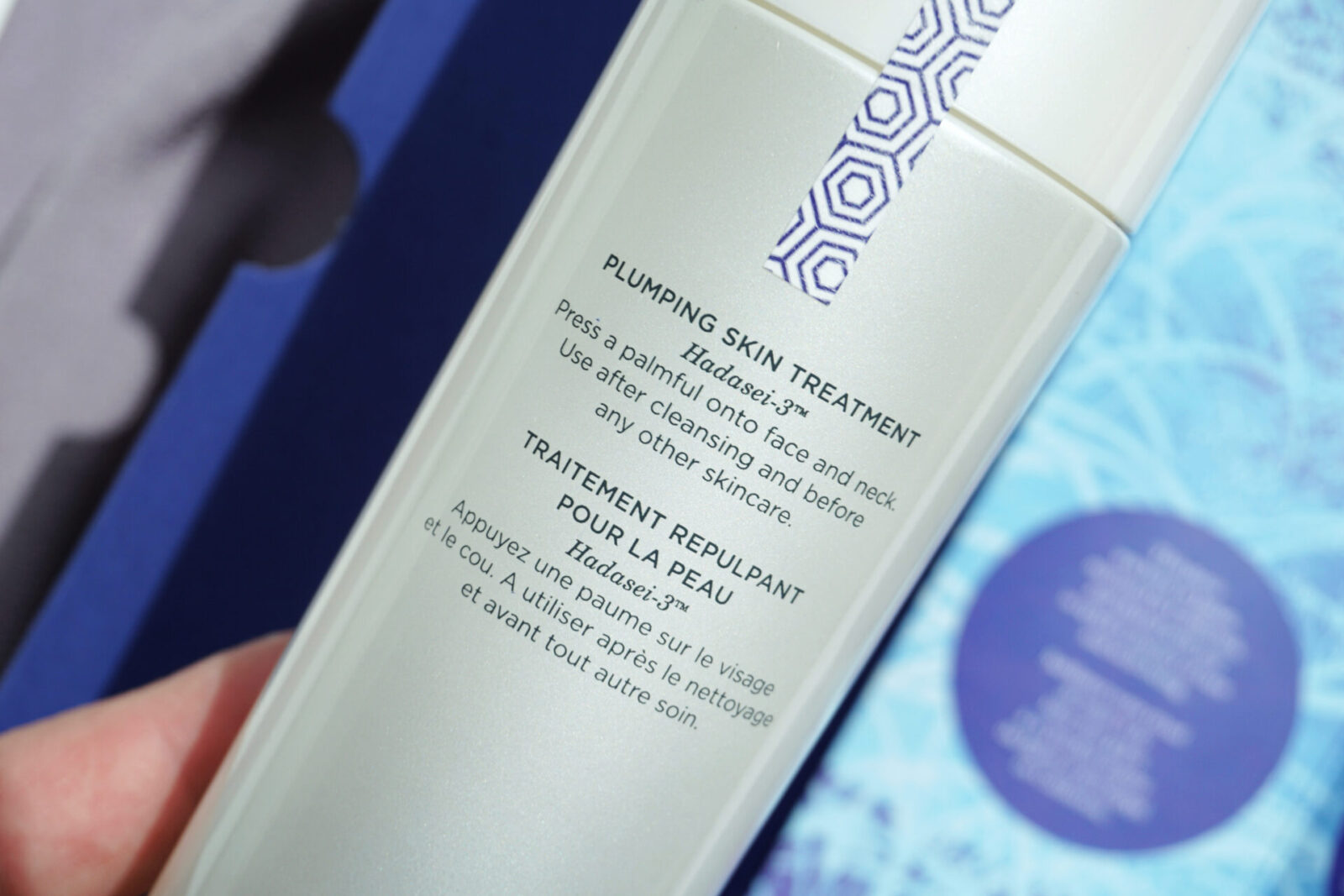 How & When
The TATCHA Essence absorbs instantly into the skin, making it a seamless addition to your existing routine. Truthfully, it can be used either morning or night and if you like, even twice a day. Since I use both a hydrating essence and an acid toner, I reach for the TATCHA formula as part of my morning regimen and opt for my Royal Fern essence at night. Personally, I also only use cotton rounds with my acid toner and splash any hydrating essence into the palm of my hand before pressing it into the skin. This way, I can give myself a quick facial massage and not waste a single drop of product.
Order of application
A minimalist when it comes to product application (yet an out of control hoarder of product), I never mastered the art of layering liquid steps. I cleanse, tone (or exfoliate), apply a serum, and follow with sunscreen during the day and an overnight mask (or a face oil) at night. The TATCHA Essence falls into my 'tone' sequence of application. If you practice the Seven Skin Method (patting an essence or hydrating toner seven times into the skin), this new upgrade will work brilliantly because of its thin consistency and completely non-sticky texture. 
If you decide to try it, I highly recommend ordering directly from TATCHA. Absolutely nothing beats their attention to detail and truly exquisite packaging. Speaking of details, I just love the slanted dispenser of the bottle, which reminds me of the bamboo spouts in the natural springs I've seen on various excursions in Japan.