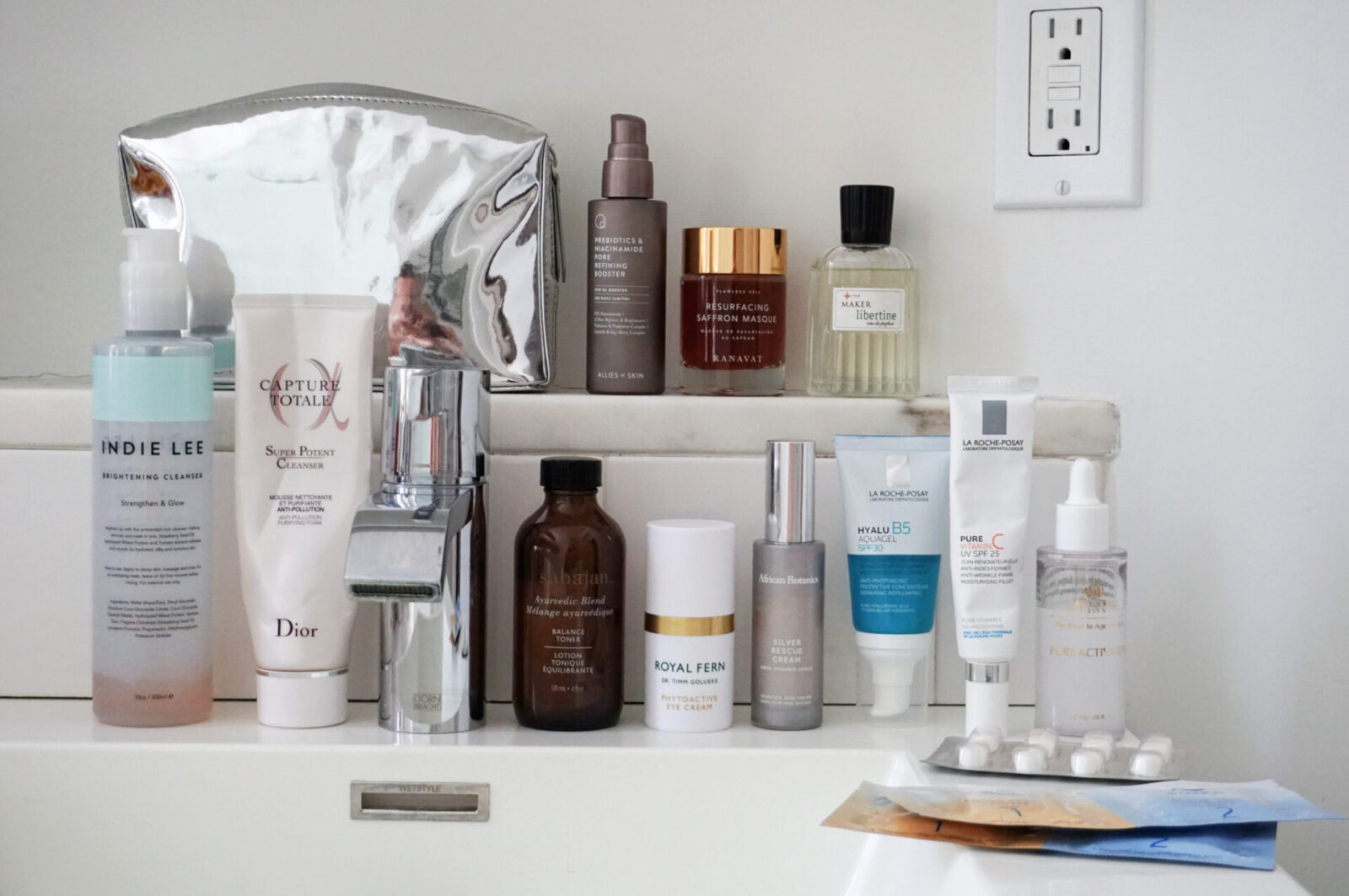 A year ago, I had intended to round up my 2020 favorites but somehow what I enjoyed putting on my face paled in comparison to what was happening in the world and what really mattered.
So, I let go of the idea.
Now, after having navigated through 2021 carefully, the 'new normal' seems to be taking on a more manageable shape. We travel, we go out, we gather with friends, and do most things we've missed for too many months.
Indulging in some truly share-worthy self-care finally feels seriously rewarding again.
With that said, I tried A TON of products in 2021 and it would be rude not to share those that truly stood out to me. Whether it be a luxe purchase while on holiday, a game-changing travel bag, transformative exfoliating experiences, or a much appreciated packaging upgrade, my most treasured self-care picks are below in absolutely no particular order.
Dior Super Potent Cleanser
If your tendency is to avoid cleansing foams because they leave your skin feeling too squeaky clean (that balloon surface feeling that's just a bit tight, anyone?), the Dior Super Potent Cleanser will turn you into a lather fan at first cleanse. Only a small amount creates a rich froth that removes impurities, sunscreen, and excess oil in a single step. Yes, there is fragrance but significantly less pronounced than many prestige brands. Longoza Seed Extract is the hero ingredient in Dior's Capture Totale range (called "eternal", the plant keeps growing immediately after being cut) this healing and regenerating botanical is paired with purifying Moringa Seed. Other ingredient highlights include Niacinamide, Red Algae, Jasmine Flower, and Lily Bulb Extracts. Totally splurge worthy. $60 (100ml) sephora.com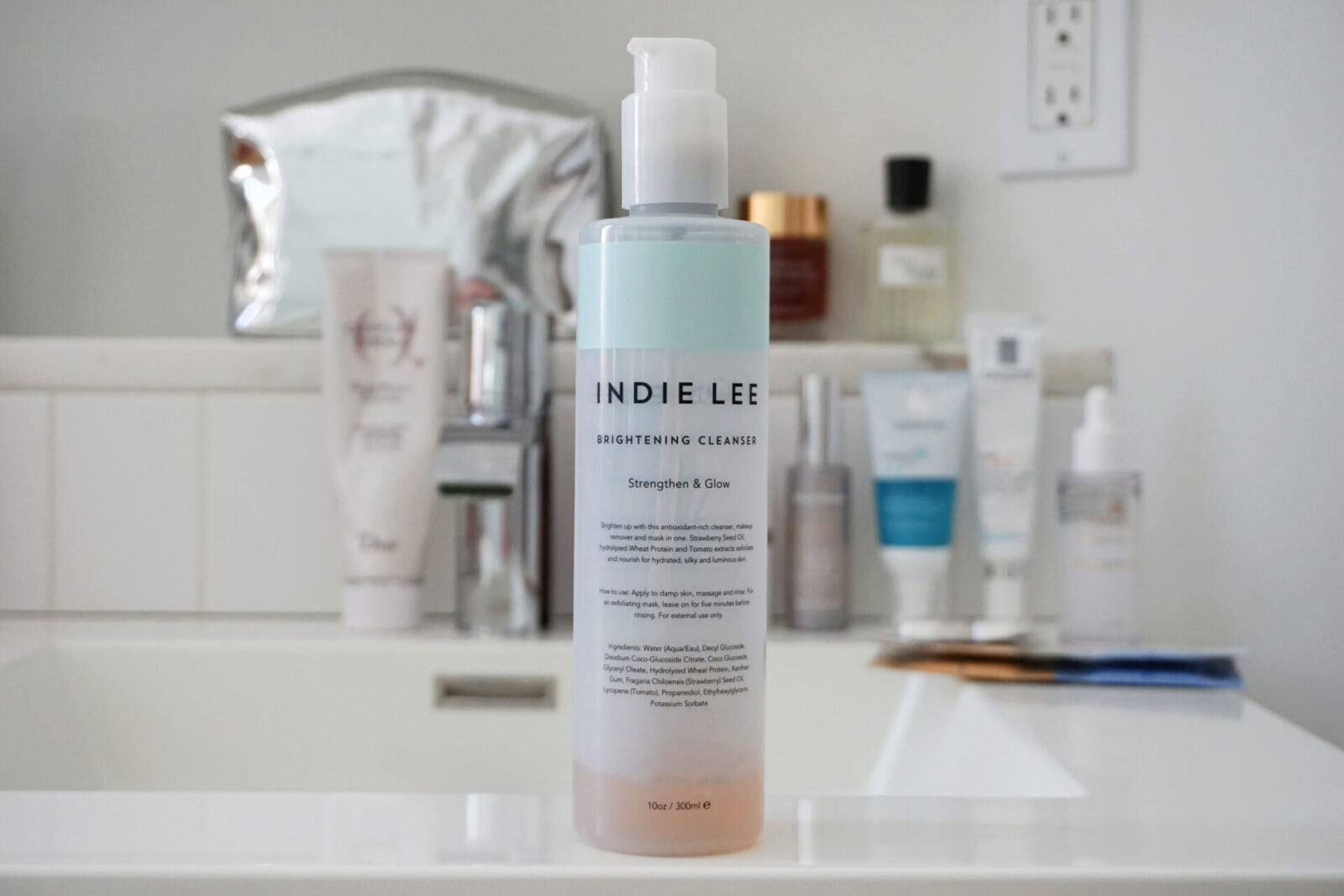 Indie Lee Brightening Cleanser
Expertly concocted with just a handful of ingredients (plant oils, extracts, and sugars), this Indie Lee formula delivers one of the most enjoyable cleansing experiences I have tried to date. The gel texture froths up mildly, and while it works as a traditional face wash applied to damp skin, I've discovered that a few pumps on dry skin works as a hydrating and brightening mask. The fact that it faintly smells of a fresh strawberry smoothie is purely a perk (the fragrance is all natural, by the way). Never have I emptied a jumbo bottle as quickly. My combination skin can't get enough of this one. $34 (4.2 oz) or $68 (10.1 oz) with the larger size being an online exclusive to ulta.com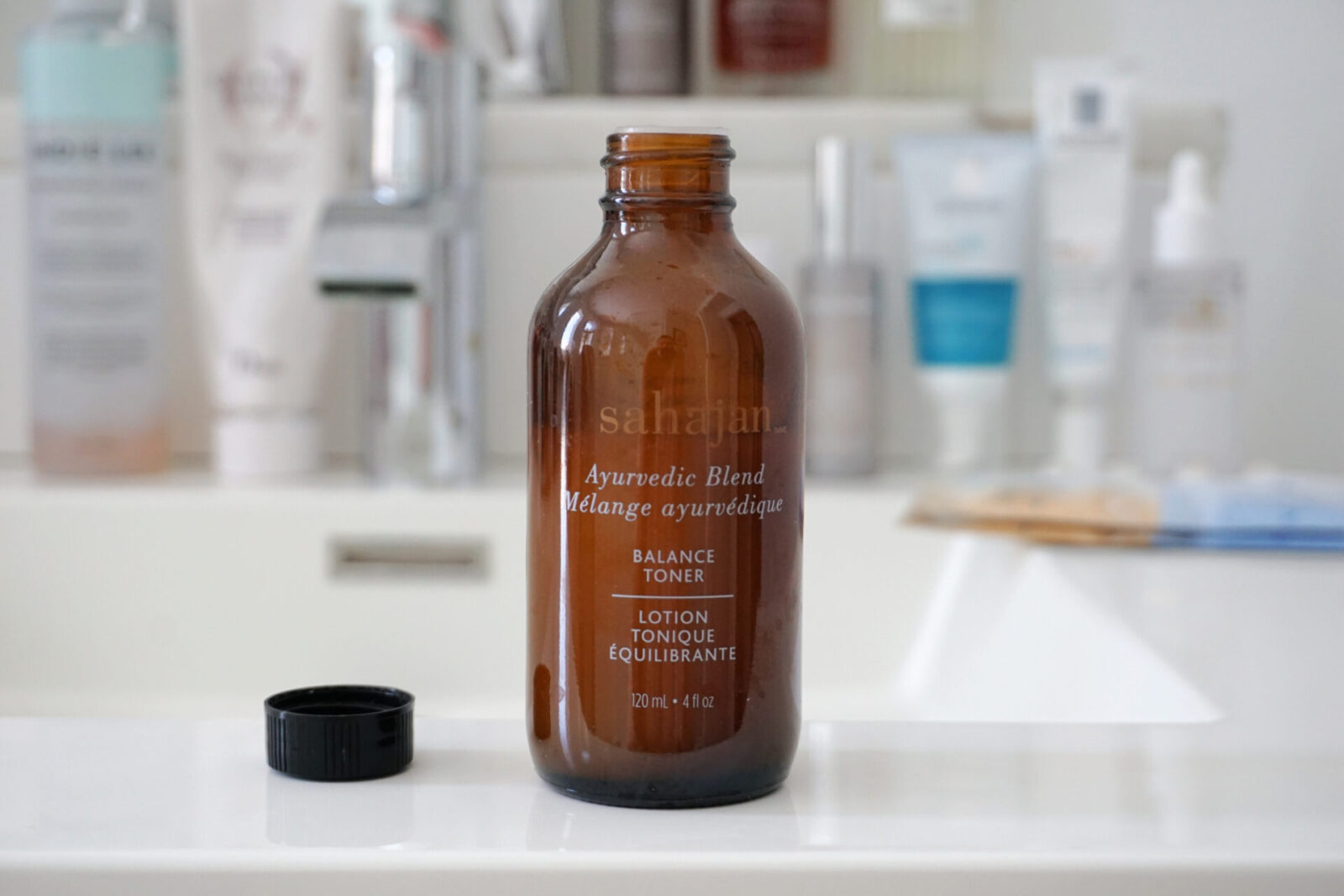 Sahajan Balance Toner
Real talk: my excitement over a hydrating toner was completely unexpected. The juicy solution is incredibly soothing and the slightly viscous liquid is packed with Bilberry Extract, which strengthens the skin, vitamin-rich Moringa Seed Extract, gently exfoliating and moisturizing plant sugars, a touch of Salicylic Acid, and anti-inflammatory Rose Flower Water. Since the Sahajan toner is richer in texture than most liquid steps I've encountered, I shake a few generous drops into the palm of my hand and press into freshly cleansed skin before applying my serum. If you're after a liquid step that balances, hydrates, tackles redness, and turns your complexion radiant, add to cart now and thank me later. $40 (120ml) beauty-heroes.com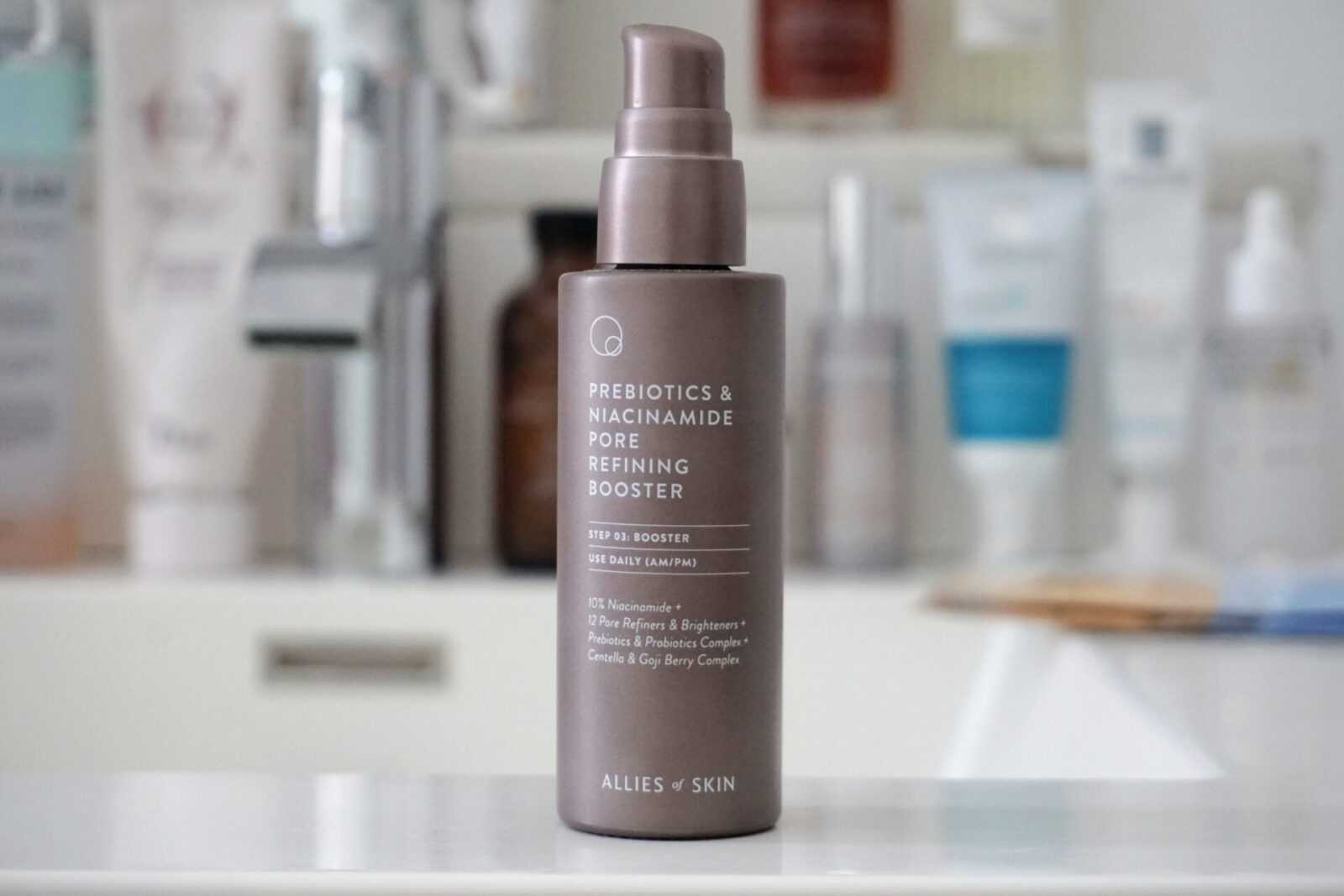 Allies of Skin Prebiotics & Niacinamide Pore Refining Booster
This Allies of Skin formula was probably my most reached for multi-tasking daytime serum. Over the last few years, I've added Niacinamide to my AM routine with great success but it has taken forever for me to land on that one non-negotiable serum. This booster is both lightweight and effective but most importantly, it layers great under sunscreen. Ingredient callouts include skin barrier strengthening pre- and probiotics as well as 10% Niacinamide. Additionally, a medley of antioxidants (Goji, Chlorella, CoQ10 to name a few) protects against environmental aggressors. $68 (50ml) at dermstore.com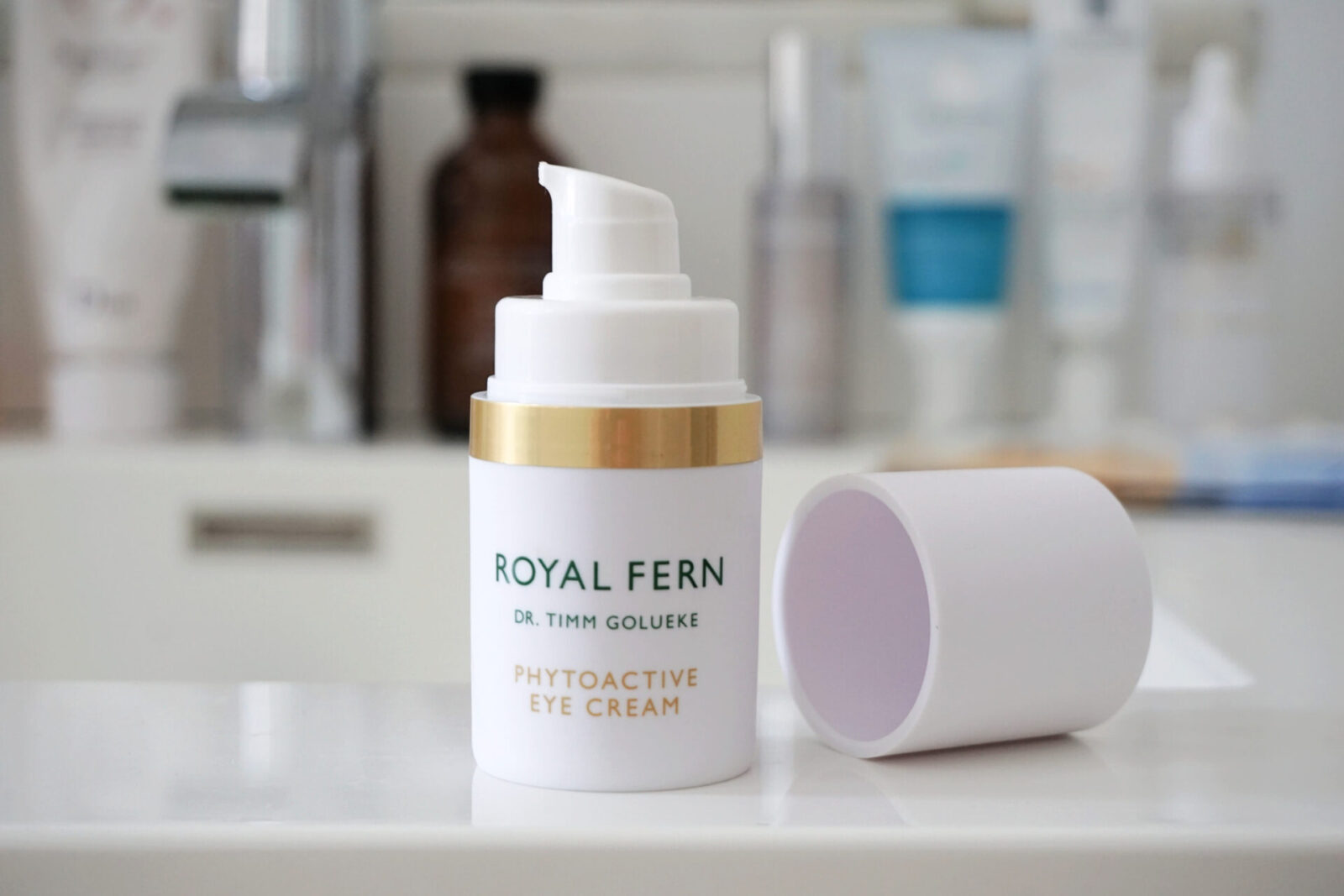 Royal Fern Phytoactive Eye Cream
As a huge Royal Fern enthusiast, I was thrilled to see the eye cream packaging redesign. The all-around superb formula now comes in an airless pump bottle for a more precise application and less touchy experience. Don't let the borderline weightless texture deceive you as the creamy, dreamy potion delivers long lasting hydration and moisture to the delicate area around the eyes. Infused with the brand's iconic Royal Fern Complex, Hyaluronic Acid, Acerola Cherry, and Chamomile Extracts, its impressive performance tackles puffiness, fine lines, and dark circles – all the elements of an extreme makeover I am in need of upon waking up. This one is phenomenal. $190 (15ml) at neimanmarcus.com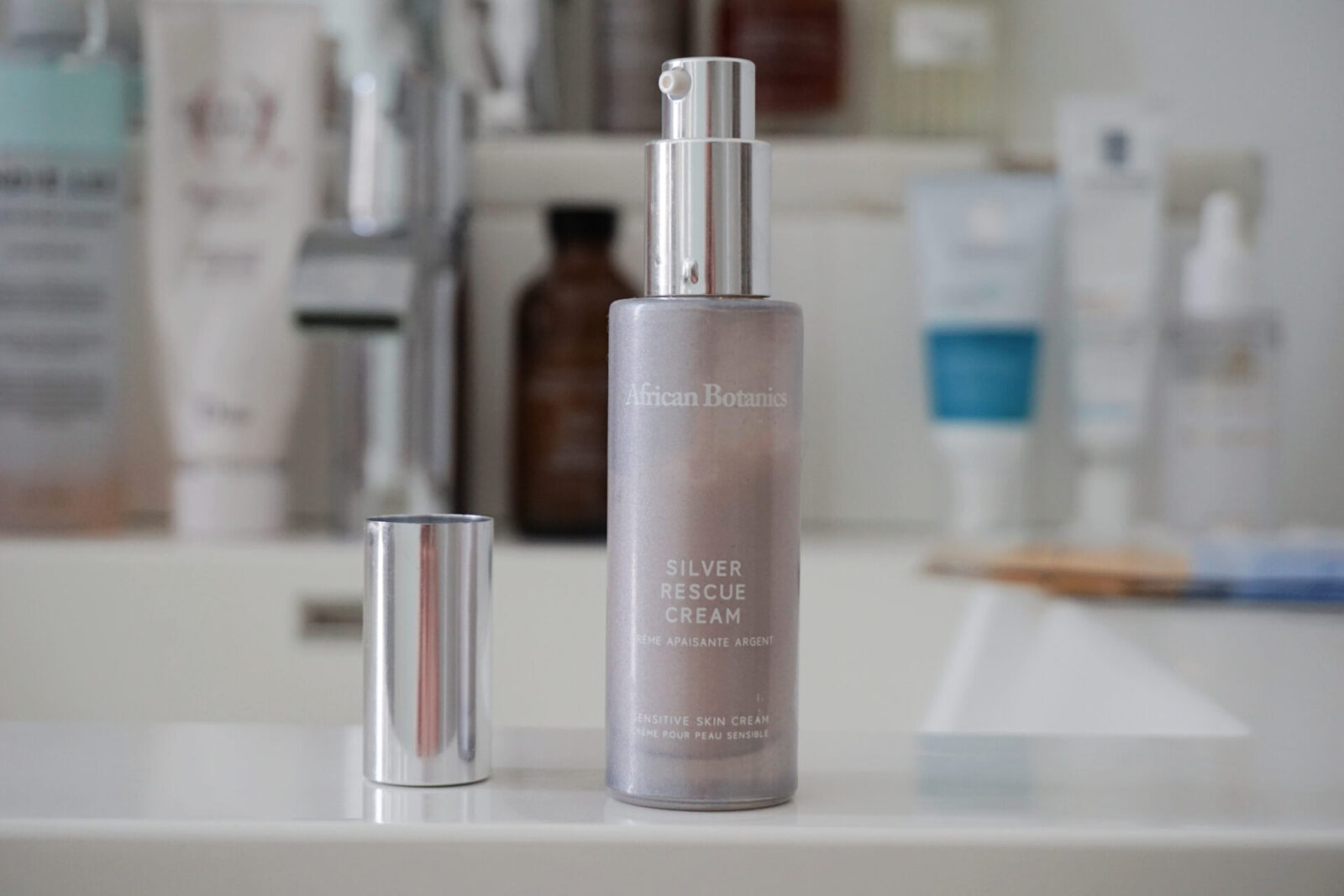 African Botanics Silver Rescue Cream
Raise your hand if you feel personally victimized by 2021. That would be me. At the height of stress and anxiety, my skin quickly started reflecting my state of mind, which admittedly, wasn't great. Harnessing the anti-inflammatory powers of full-spectrum CBD and antimicrobial magic of Colloidal Silver, the African Botanics Silver Rescue Cream is also powered by skin loving plant extracts such as Baobab, Marula, Rosehip, Marigold, and Devil's Claw. I've had great luck with many African Botanics formulas but this rich moisturizer has earned a special spot in my routine since its soothing, nourishing, and overall rejuvenating effects are visible overnight. $140 (36ml) at credobeauty.com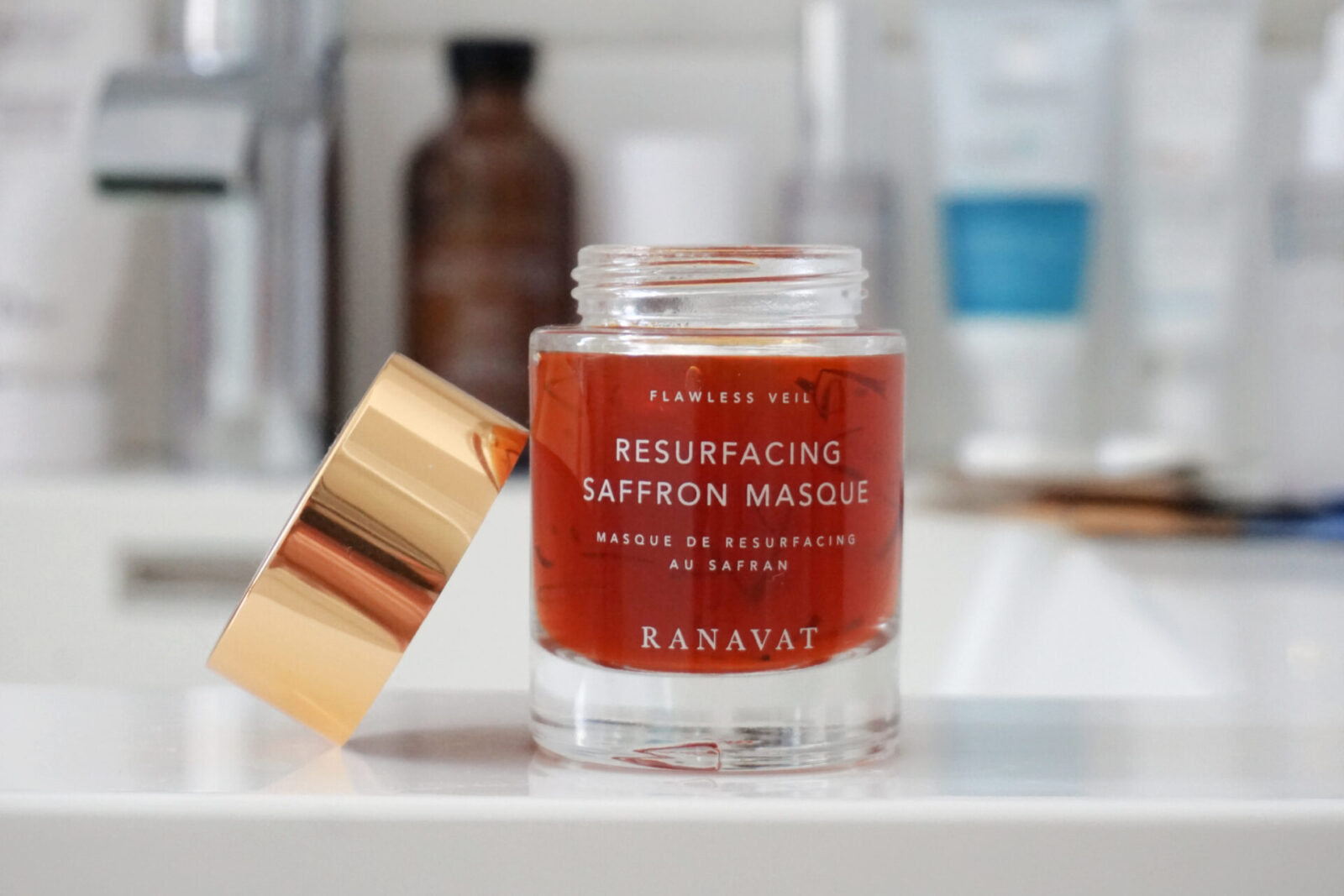 Ranavat Flawless Veil Resurfacing Saffron Masque
As a mask aficionado, I should have had more trouble picking a favorite but I can say without hesitation, that Ranavat's Flawless Veil brought me the most joy in 2021. It's a beautiful saffron infused gel with a generous amount of the very herb strands sprinkled throughout to maximize its brightening properties. Since Aloe Juice makes for the base of this mask, it glides on the skin beautifully and elevates the user experience to indeed, a royal level. It dries without pulling or tightening the skin but I do recommend you hop in the shower to rinse it off completely or to use a damp washcloth. The blend of fruit acids and enzymes buffs away the dead cells with absolutely no redness or irritation and leaves your skin glowing without fail. It doesn't hurt that the jar looks absolutely stunning sinkside. $75 (50ml) at credobeauty.com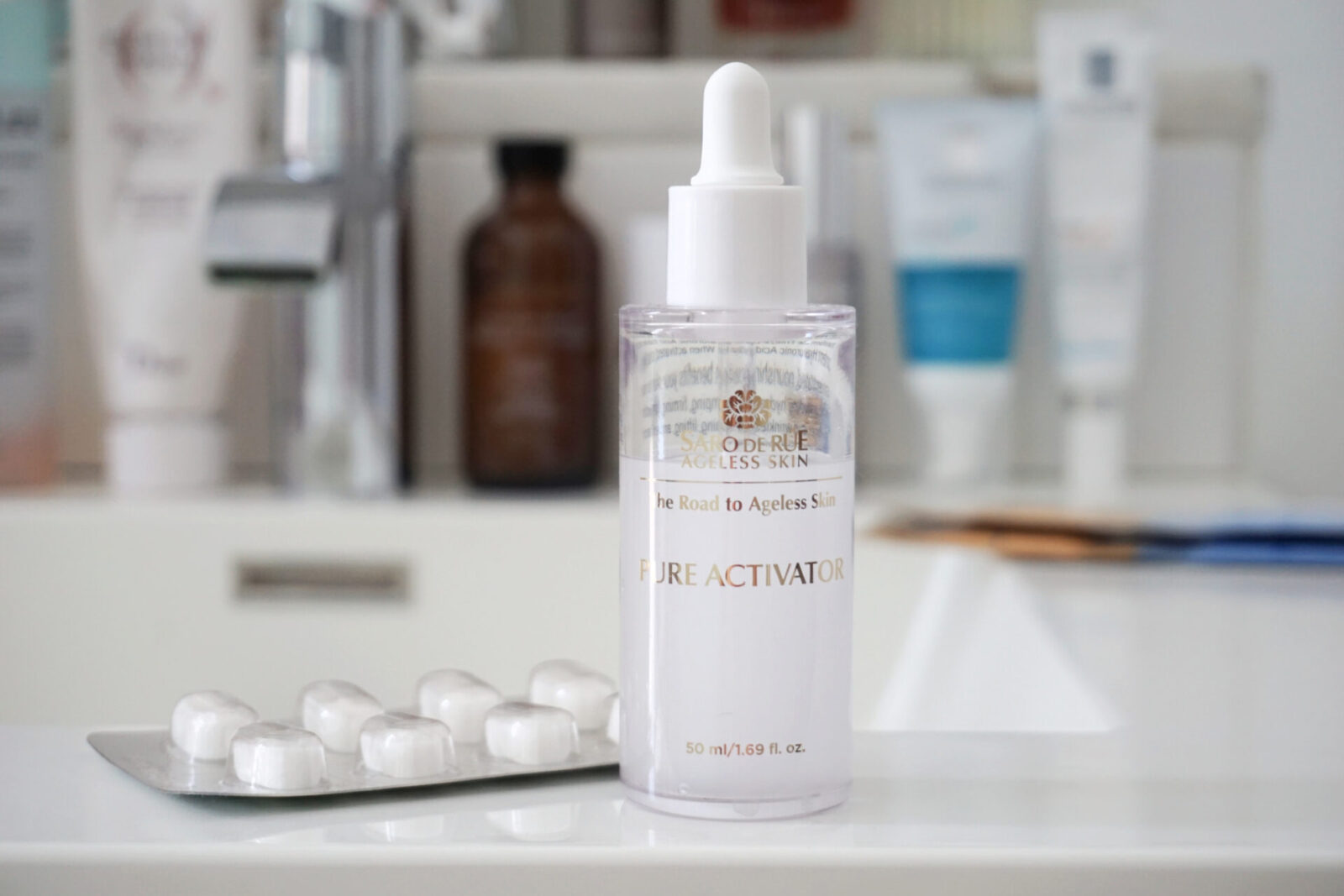 Saro de Rue Freeze Dried Hyaluronic Acid Anti-Aging System
This unique and innovative system elevates the ubiquitous concept of a Hyaluronic Acid serum and delivers the star ingredient in its purest form that also happens to be freeze-dried. This way, each Saro de Rue tablet provides the freshest and most potent dose of a single molecular weight Hyaluronic Acid with each application. Combined with a dropper-full of the Activator (packed with Niacinamide, Sodium Hyaluronate, Pomegranate Fruit, and White Mulberry Root Extracts), this treatment does its best work when worn overnight – when our skin is at the most receptive state of recovery. During our vacation last summer, a single capsule after cleansing delivered my complete PM routine. $170 (60 day supply) at violetgrey.com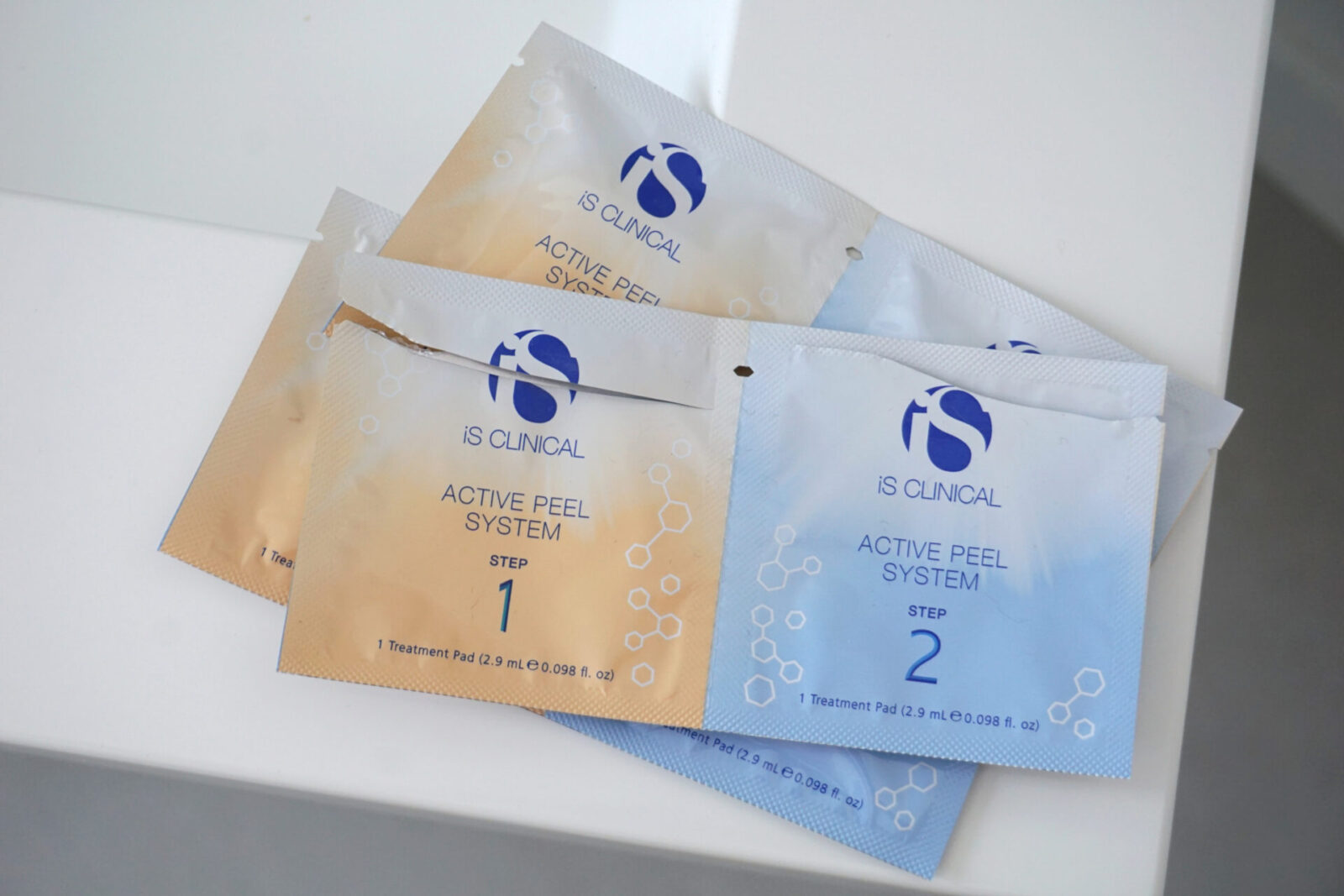 iS Clinical Active Peel System
Truthfully, I've become a bit bored with the whole peel pad category. Until the iS Clinical two-step formula landed in my hands. This gentle yet uber effective system combines an AHA/BHA blend to exfoliate with a soothing follow-up treatment that stimulates the production of collagen and elastin. The first time I used this system as part of my evening regimen, I could not stop touching my forehead upon waking up – the glass-like smoothness was astounding. Step 1 may feel a bit tingly at first but it's not at all uncomfortable and has not caused redness or irritation. Ever. This no-rinse system is best used as part of your PM routine every other day. $88 (15 applications) at lovelyskin.com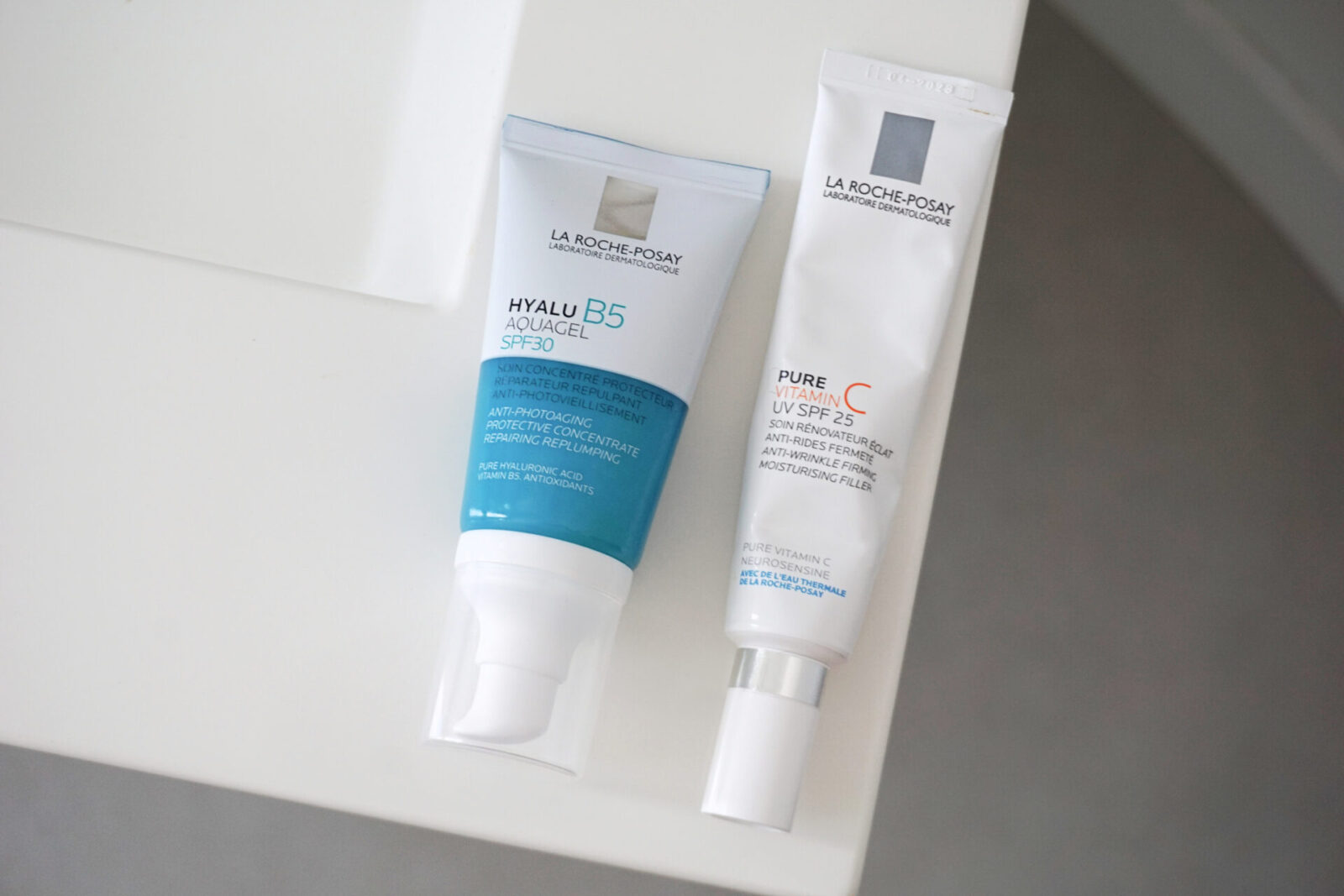 La Roche – Posay Sunscreens
One could argue about the reasoning behind the endless national regulations on ingredients in sunscreen ingredients until they're blue in the face. And then there is the filter debate: physical vs mineral? Having gotten that off my chest, last summer while in Italy, I picked up two chemical sunscreens from La Roche-Posay. It baffles me why they're not available Stateside because they are absolutely incredible. The La Roche-Posay Pure Vitamin C UV Anti-Wrinkle Filler SPF25 is a lightweight, velvety cream that protects against UV damage while providing skin brightening and firming effects via its 5% Vitamin C concentration. The second winner, Hyalu B5 Aquagel SPF30 has been my go-to on days when my combination skin feels dehydrated. Almost airy in texture, the gel formula delivers instant hydration in addition to sun protection (the percentage of Homosalate is not listed, however). Full disclosure: I have no skin sensitivities including added fragrance. Both sunscreens work spectacularly well for me. These are in the $40 range and can be purchased in the US at caretobeauty.com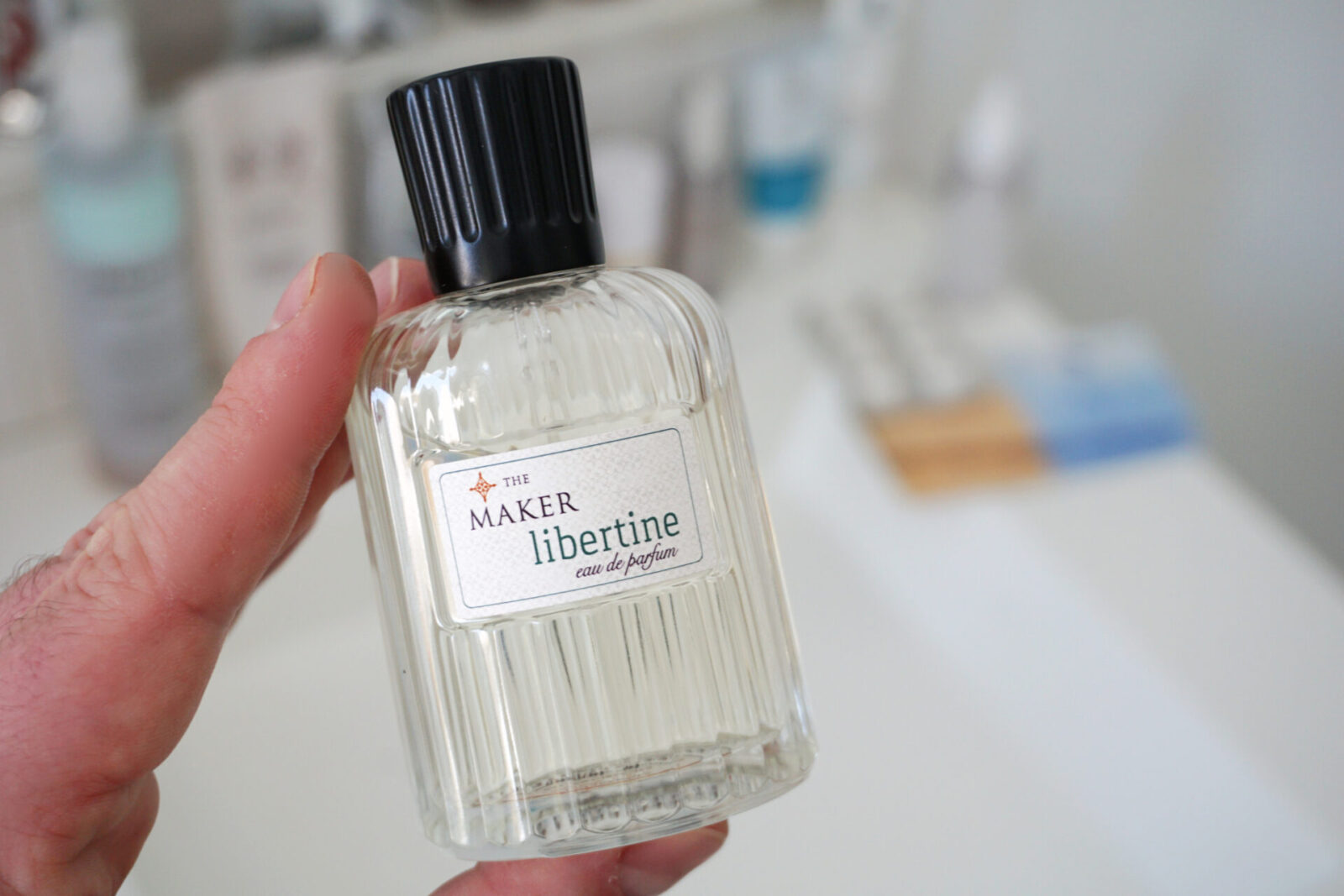 The Maker Libertine Fragrance
If you missed the November Vogue piece about the latest venture from the founders of Fresh, catch up! The duo behind so many of my favorite beauty finds over the years, launched The Maker fragrances, which extend the lifestyle experience offered by their Upstate New York hotel. At the moment, the collection includes six unique scents (Paradiso, Wild, Libertine, Naked, Stag, and Fire) and since receiving the gorgeous mailer, I haven't stopped spraying Libertine all over. Every single day. The crisp blend of citrus is rounded up with green and slightly herbaceous notes (think Pomelo, Hibiscus, Cedarwood) making it both sophisticated and casually carefree. Wild is a close second with sharper florals with a juicy heart. $160 (50ml) at themaker.com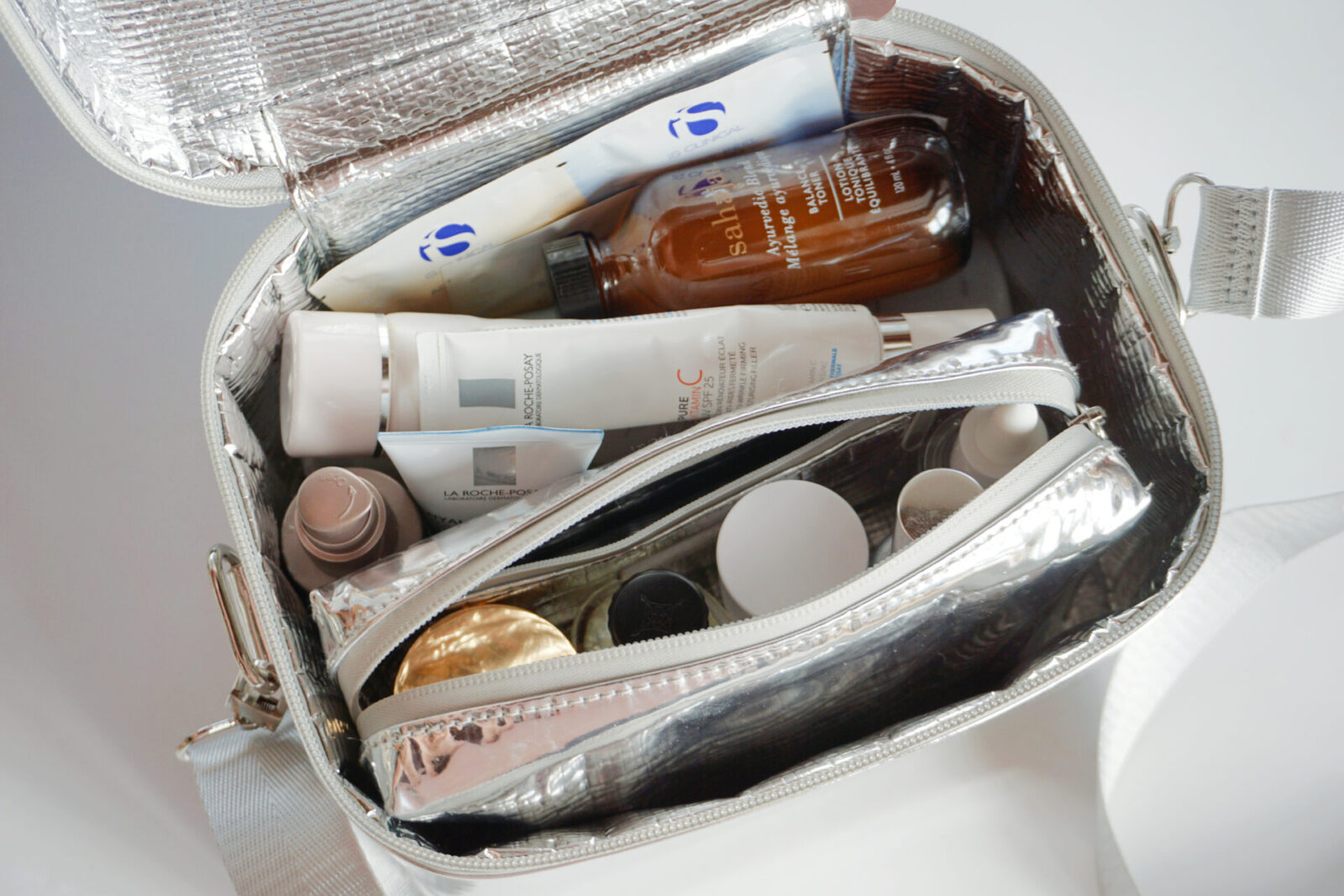 wellinsulated bags
Yay for traveling again! It's safe out there, you guys. If you're being mindful and utilizing common sense, that is. Anyhow, launched in the midst of the pandemic, this collection of expertly lined cases, pouches, and trunks saves your precious beauty cargo on-the-go. Constantly improving and expanding on the trio of styles that started it all, the collection now also includes a laptop case which fits my latest MacBook Pro like a glove. My most used and traveled with bags are the trunk (aka carry-it-all on ever road trip), pouch (its flat design is great and allows me to throw it into my structured tote-and the bag itself is packed with concealer, lip balm, and a Kindle), and beauty bag whose size is perfect for packing up all beauty travel essentials. There is no excuse not to own the last one and I am already packing the newly launched larger beauty bag for a Maine trip next week! Bonus points for making these super easy to clean. For styles and prices check out neimanmarcus.com or verishop.com