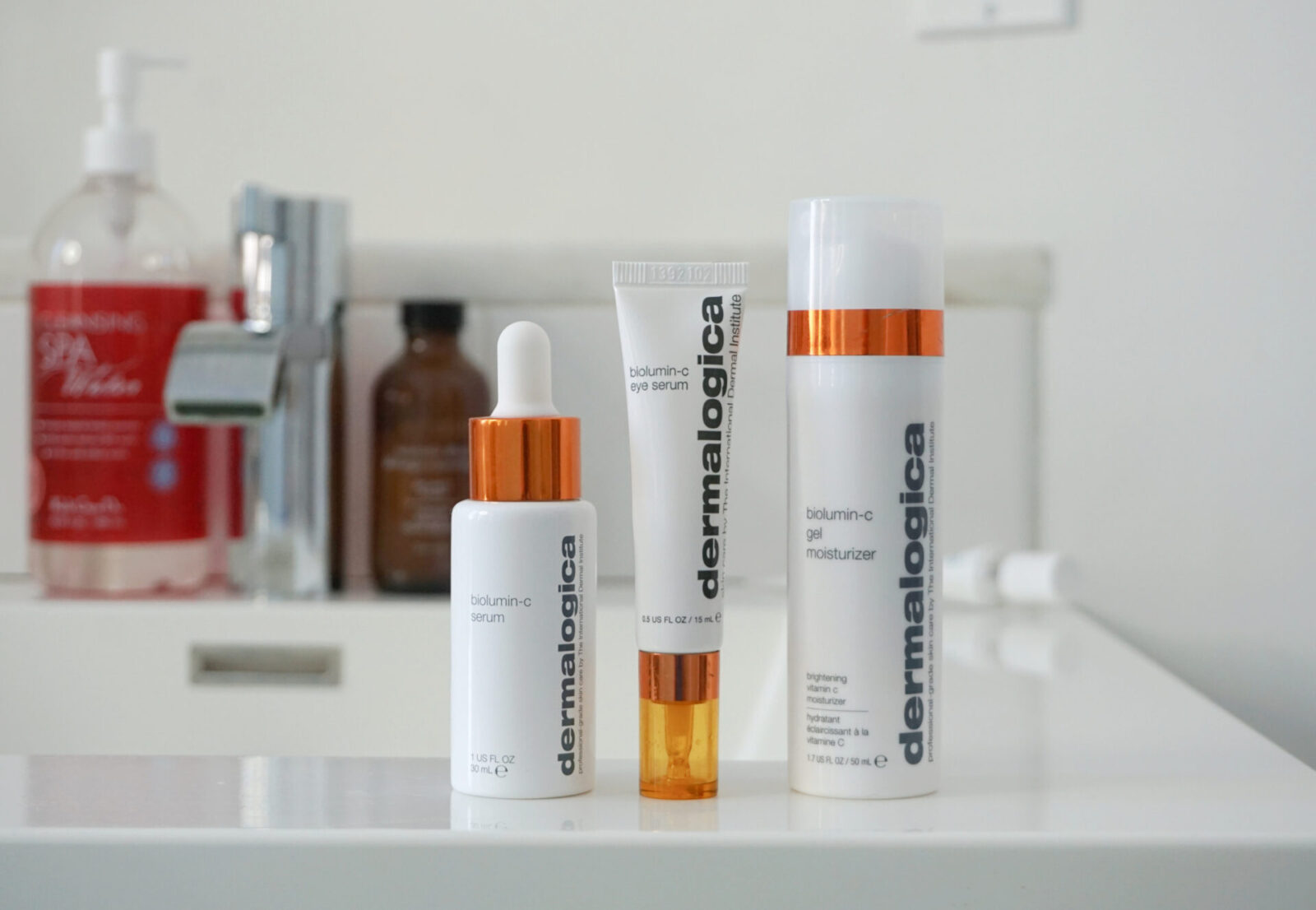 Those of you exploring a skincare routine that extends beyond simple cleansing and moisturizing, know these basic ingredient requirements: Hyaluronic Acid for hydration, Niacinamide for pore refining, Alpha and Beta Hydroxy Acids for varying levels of surface exfoliation, Retinoids for firming, and Vitamin C, the superhero of all antioxidants, which aims to deliver brighter looking skin.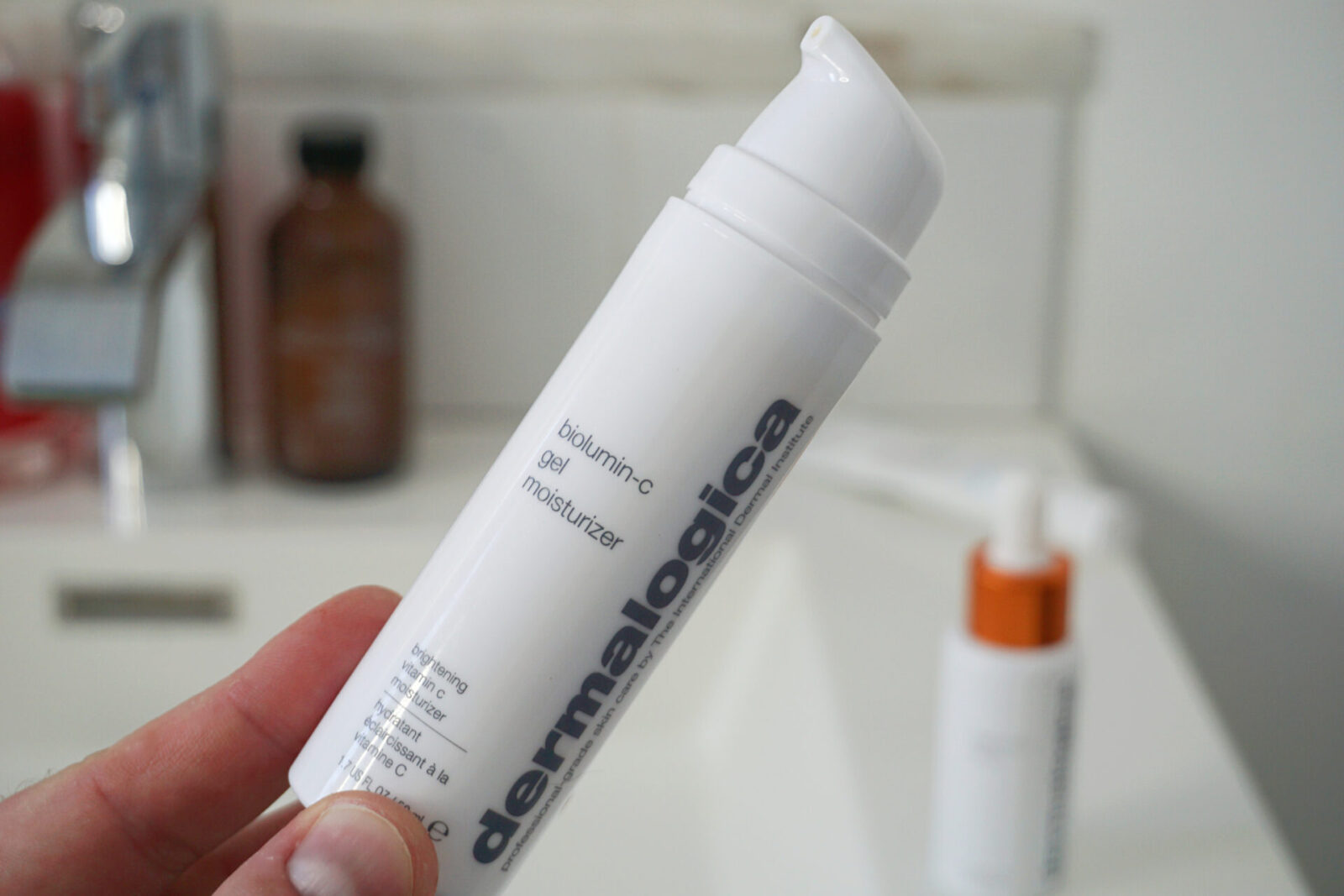 There are a range of theories and systems about how to layer or cocktail these ingredients both to boost their efficacy and propel the much anticipated results. Unlike most skincare aficionados, I prefer to split my ingredient-driven efforts among morning and evening routines. In life, I'm known as a model Happy Hour cocktail connoisseur, but I'm no mixologist when it comes to topical application of product. When thinking about my skincare goals for the new year, I'm deciding to address some dullness and uneven tone. My plan? To discover Vitamin C powered formulas and layer them in a single routine. Since I've always had great luck with the Biolium-C range from Dermalogica, I want to share how it's supporting my recent quest to achieve a more radiant complexion.
A few years ago, I rounded-up my favorite Vitamin C serums. The post needs an update – fret not, part due is coming next month. One formula that has been a constant in my ever-revolving Vitamin C rotation, however, has been the Biolumin-C serum. I quickly took to the eye serum which launched shortly afterward, but what really intrigued me was the gel moisturizer, which I've incorporated as a third Biolumin-C ancillary.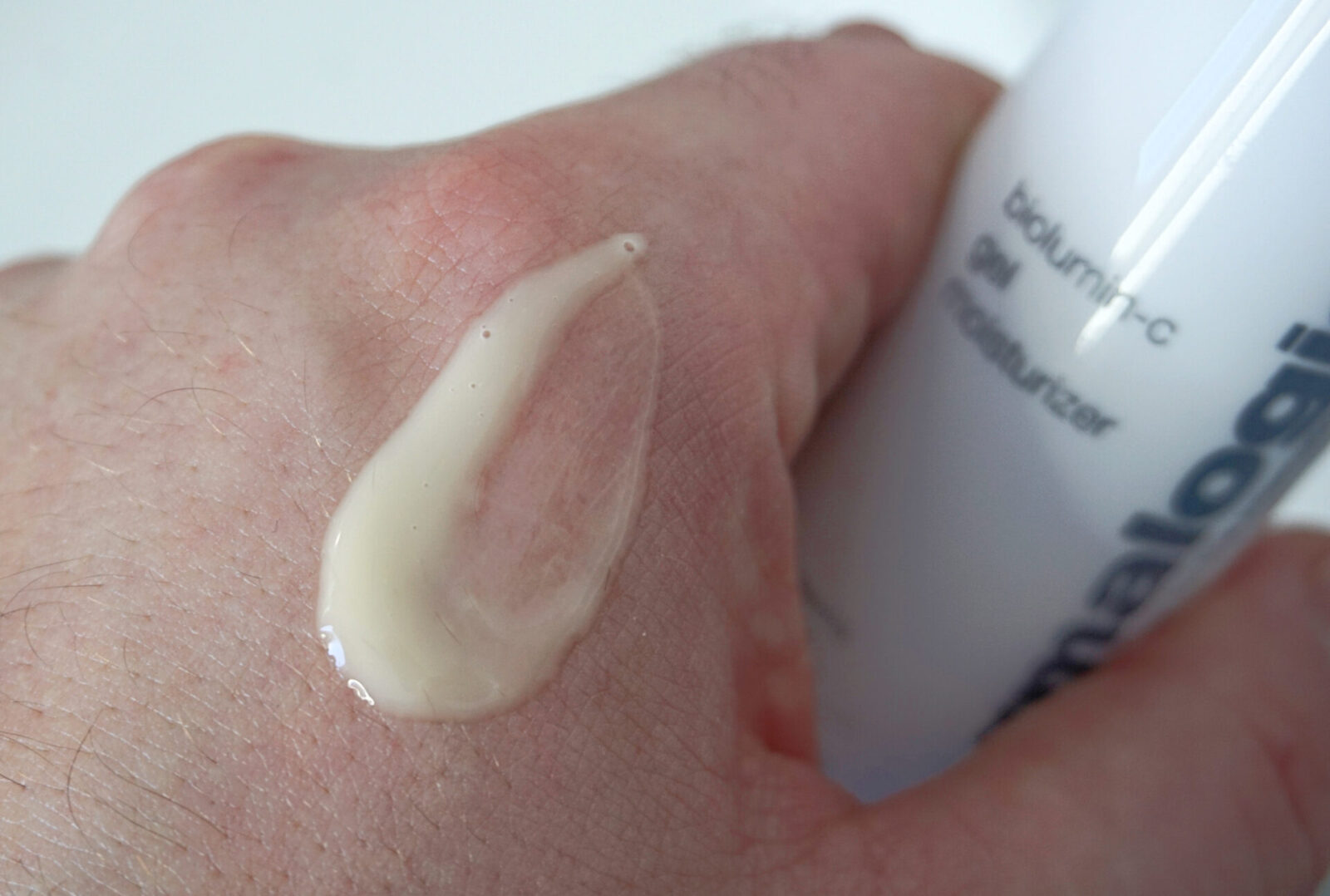 As a general rule, I don't typically layer much product. And, since my combination skin is prone to congestion, I am a sucker for gel type moisturizers. Sadly, gels can be sticky, leave an occlusive film behind, make the skin feel tight and uncomfortable, or the worst outcome – pill like crazy. The Dermalogica Biolumin-C gel moisturizer is extremely lightweight and delivers superb hydration (via five different molecular weights of Hyaluronic Acid) and moisture (courtesy of Squalane). In addition to a stable Vitamin C complex (no turning dark orange over time), the formula also highlights Mullein Flower Extract, a botanical with an ability to turn UV rays into visible luminosity instantly. If that isn't convincing enough, the added Phytic Acid and Pumpkin Enzymes provide ultra gentle exfoliation to reveal radiant, glowing skin over time.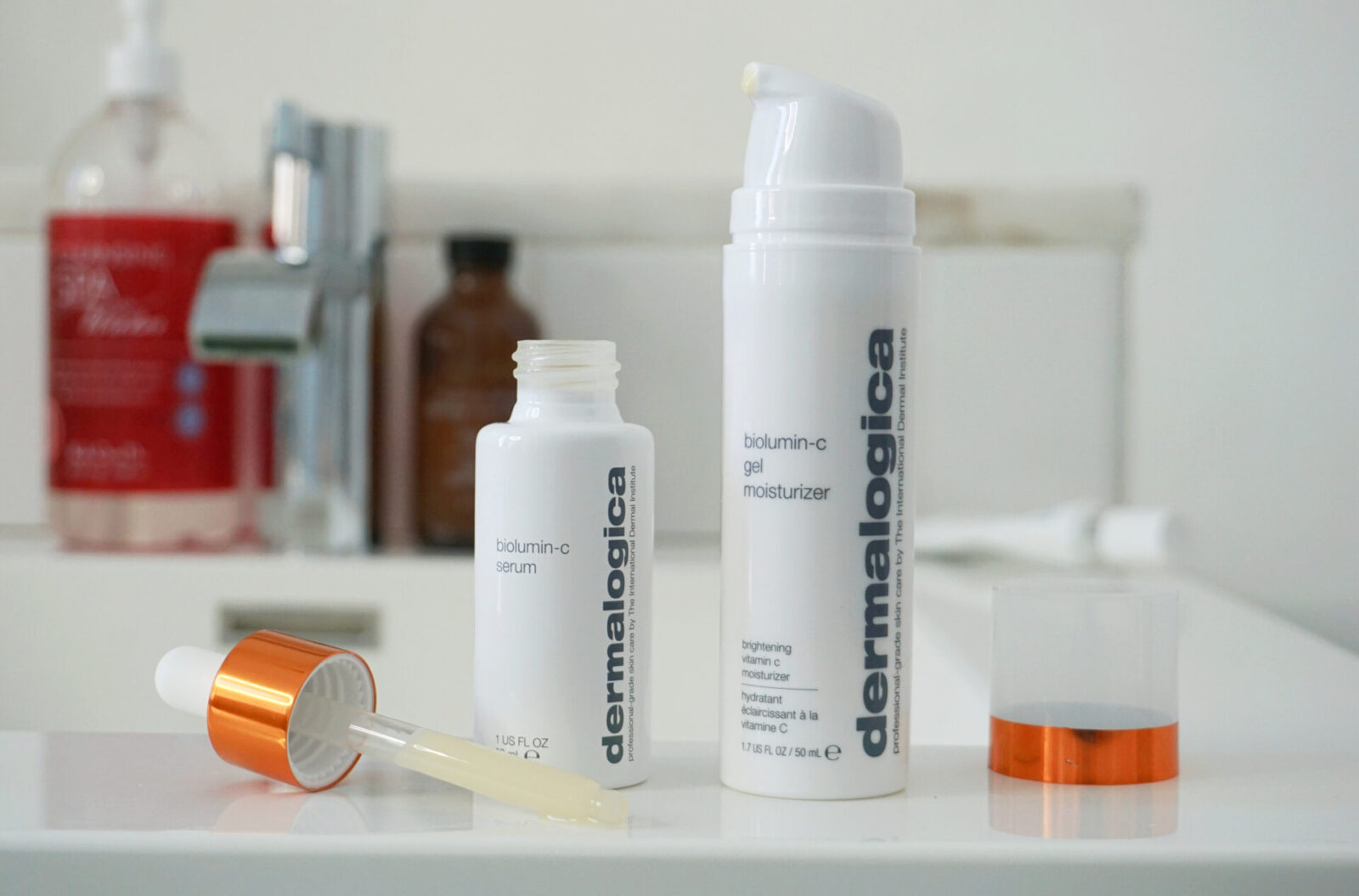 If you're looking to bump up your Vitamin C, layering the Biolumin-C serum with gel moisturizer (I apply the eye serum in between the two steps), is a great way to achieve just that. During the day, I simply layer my daily sunscreen over the top and at night, I reach for a face oil. For those with Vitamin C sensitivity, I find the Dermalogica formulas totally non-irritating. There is no redness or tingling ever. If your skin happens to be triggered by Vitamin C, I always recommend a patch test.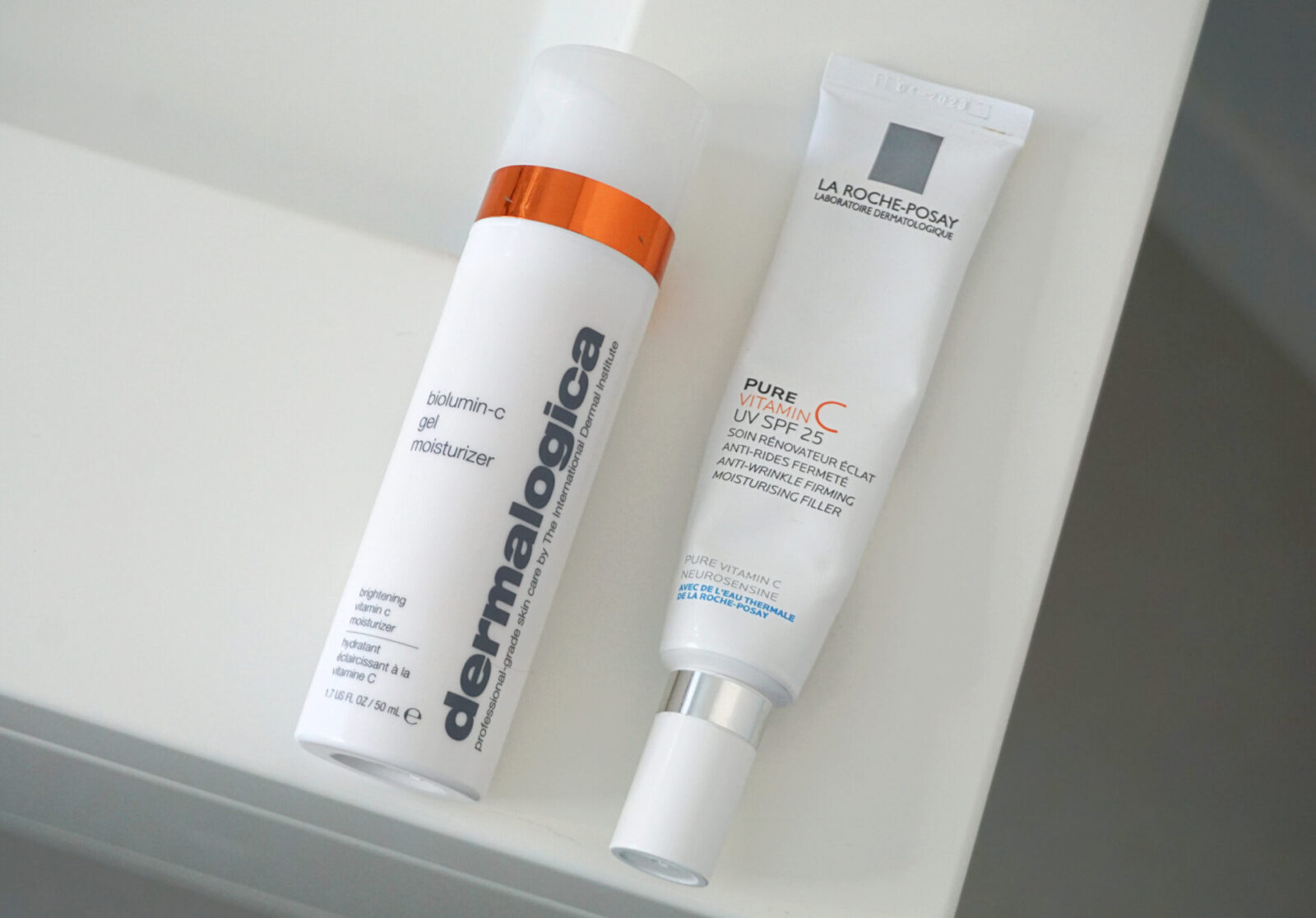 I'm able to wear the La Roche-Posay Pure Vitamin C UV Anti-Wrinkle Filler SPF 25 (one of the best Euro pharmacy finds of last summer that, sadly, is not available Stateside) without experiencing irritation. If anything, this is a bonus step that elevates my commitment but provides ample protection against UV damage. Would I use my Vitamin C infused cleanser, toner, and exfoliating mask before my Biolium-C routine? Probably not daily. Listening to my skin and applying a strong dose of common sense advise against overzealous Vitamin C overload.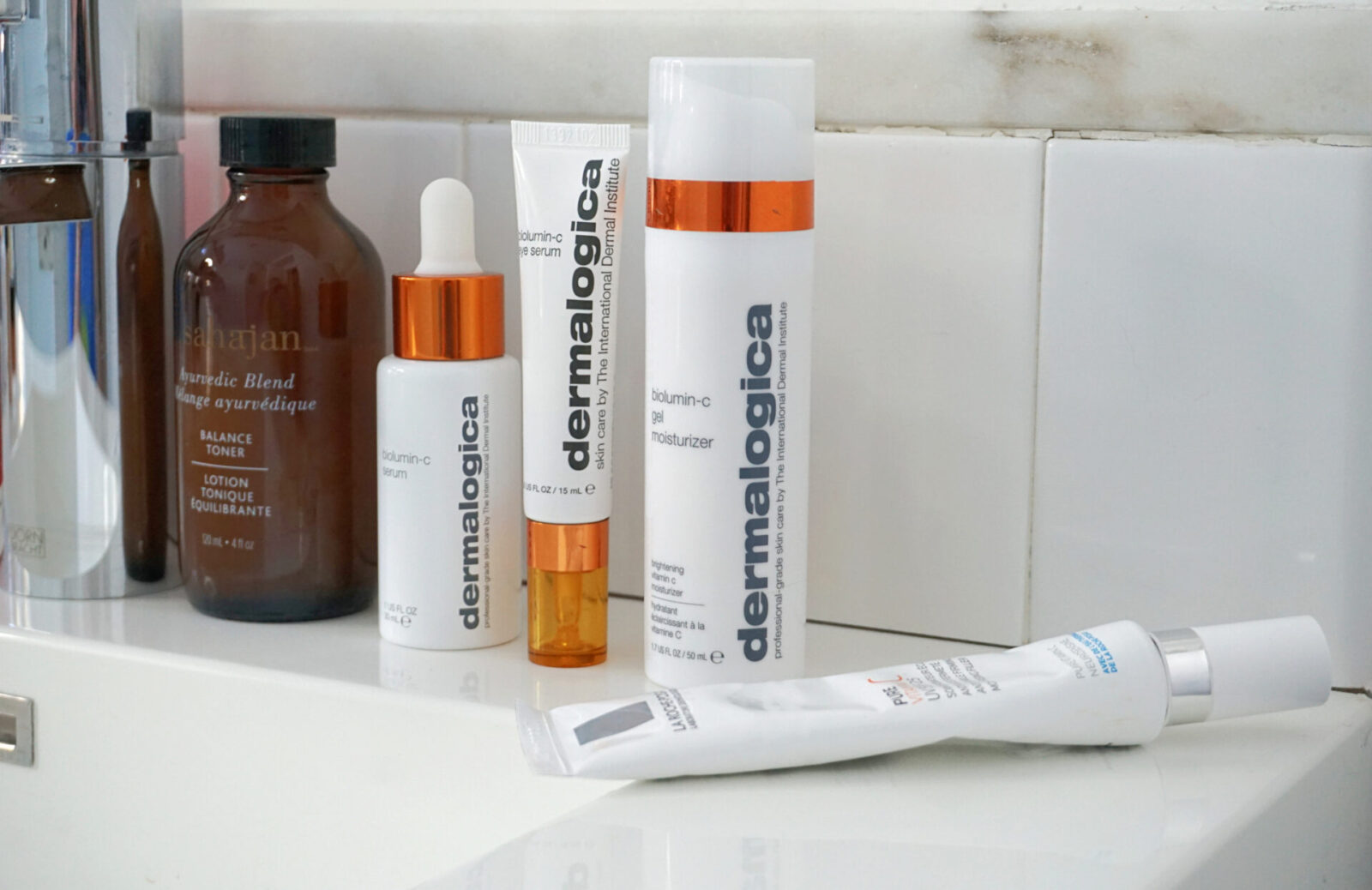 The bottom line: even if you're happy with your Vitamin C serum, slot this gel moisturizer into your routine which I've recently re-customized to tackle the dullness. As soon as the weather warms up (and the light citrus aroma will be even more appreciated), I look forward to making this one of my daytime go-to. Since I am partial to gel textures and love any pump bottle packaging, I can't recommend it highly enough. I am not so secretly wishing for the continuous expansion of the Biolumim-C collection and will hope a brightening microfoliant will launch next.

Dermalogica Biolium-C Gel Moisturizer $65 (50ml) at dermalogica.com