Ten years ago, I turned to goop's newsletter on French Pharmacy must-haves for my Paris shopping guide. I only know that from a quick search of my gmail inbox because does anyone delete emails? These days, I'm avoiding any advice from Gwyneth on the application of SPF, (what a mess) but admit that she hasn't yet steered me wrong with her euro finds. One discovery has earned itself a permanent (and prominent) position in my beauty stash: the Embryolisse Lait-Crème Concentré.
Formulated in 1950 by a Parisian dermatologist, the moisturizer achieved cult status in the social circles of the influential elite. Decades later, the formula gained global momentum among professional makeup artists, outperforming traditional primers backstage. Add editorial mentions and product round-ups like the one in goop, and Embryolisse scored shelf space at places that include the now defunct-due-to-Covid Ricky's in NYC. Not to worry, the brand is easily accessible at a number of online retailers; there's no need to book a ticket to Paris.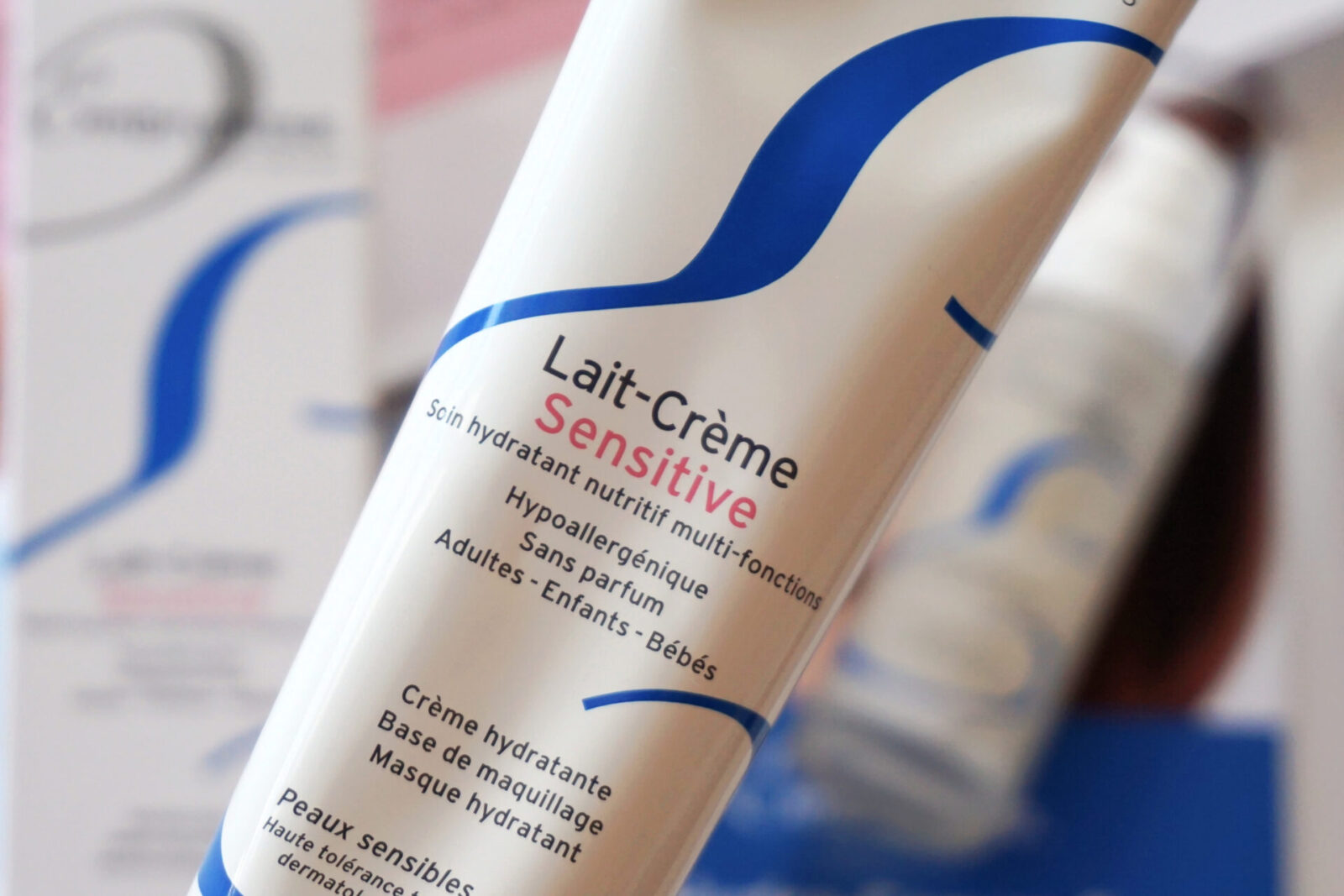 When I first tried this plain but chic looking French moisturizer (which can also perform as makeup remover, makeup primer or intensely moisturizing mask) in a metal, prescription-style tube, I was immediately intrigued by its texture. It's a lightweight cream that almost has a slip to it and it melts into the skin. There is a clean, slightly powdery scent that is very French pharmacy. Mineral oil is the second ingredient, but don't panic. Mineral oil may not sound like a sophisticated addition to an ingredient deck (it's actually quite low brow) but this occlusive, protective, and moisturizing compound won't harm your skin. Ask any dermatologist. The original Lait-Crème Concentré is my trusted winter-go-to to layer, which goes over my retinoid at night. Whenever I fly, it provides a security blanket of the ever evaporating moisture.
The Lait-Crème Concentré Newness (a la Sensitive)
The original Lait-Crème Concentré may isn't for everyone. That's why Embryolisse has recently launched a formula geared specifically for those with sensitive skin. Here are the key similarities and differences between the Lait-Crème Sensitive and the OG.
free of mineral oil, the formula includes soybean oil as the skin soothing, antioxidant-rich emollient
formulated using 98% ingredients of natural origin
it's fragrance free but I wouldn't say 'unscented' per se; there is a faint note many 'fragrance-free' products evoke but it's not prominent at all
same key ingredients: hydrolyzed soy protein, aloe, shea butter, beeswax
the texture is slightly thinner than the original but it absorbs just as quickly leaving the skin feeling soft and comfortably moisturized
zero parabens
chic metal tube packaging reigns supreme and Lait-Crème Sensitive comes in a 100ml size (vs 75ml for Lait-Crème Concentré)
If the scent of frowned upon spying 'Paraffinum Liquidum' on the side of the box prevents your getting on with the OG, please give Lait-Crème Sensitive a try. $30 (3.4 oz.)
The Hydra-Serum
More important than moisturizing is being able to differentiate between moisture and hydration. And addressing both. Lait-Crème delivers moisture (oil-based product) but water-based hydration often comes in a form of a serum. The new Hydra-Serum ($35 for 30ml) from Embryolisse is powered by multi-molecular weight Hyaluronic Acid (to plump the skin instantly and over the course of the day/night) and White Waterlily Extract which soothes and brightens the complexion.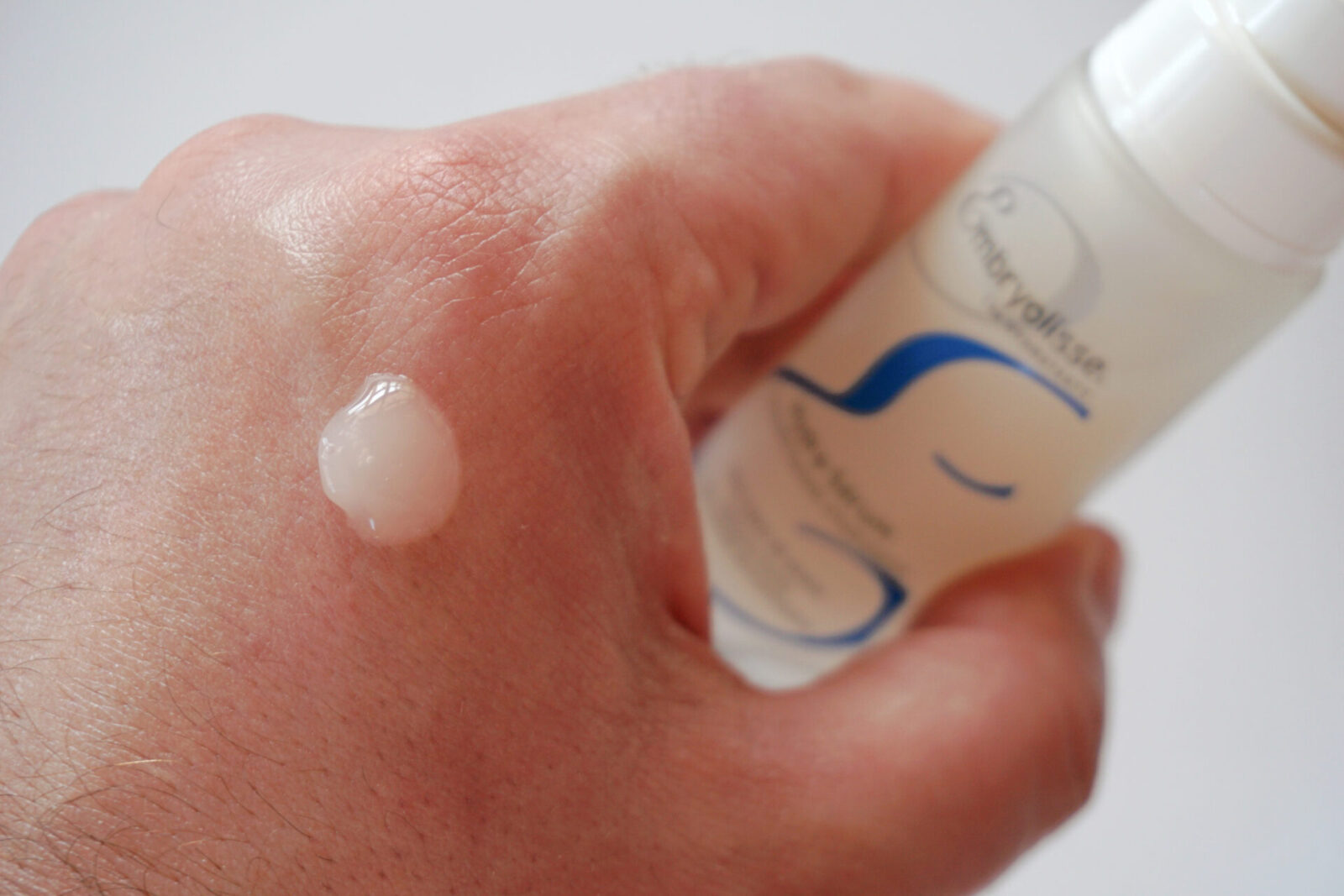 There is a faint hint of that French pharmacy scent but it does not linger. The formula is quite juicy, but absorbs instantly. It's also gentle enough to be used twice a day. Remember to apply the serum before your moisturizer. For face oil users, try mixing a few drops of your favorite oil with the serum — this method works great on my combination skin. This way, the richer formula absorbs better and does not leave a sticky or tacky residue behind.
P.S. I heard through the grapevine that the Hydra-Serum makes for an excellent budget-friendlier option to the Skinceuticals B5 formula, which goes for more than double the price.
Check out dermstore.com, lovelyskin.com, and skinstore.com.