Happy Earth Day!
Whether you blueprint your daily juice, shop local and prefer your kale raw, or pay your cable bill online, most every one of us has become fluent in Green, Organic, or Natural. I don't drive a hybrid, but I connect to the land in my own way. It's 2014 after all. Tata Harper is among the intriguing brands not far from me in Vermont that prides itself on purity. #CowPower
Tata makes luxury green by practicing sustainable agriculture for her namesake skincare brand. Her 1,200 acre farm cultivates the ingredients for powerful formulas of every 100% natural anti-aging miracle in her line. Treat yourself to either skin care or aromatherapy that does your body good and makes the world a better place. #HeavenOnEarth
I first heard about Tata Harper Skincare from a fashion buyer who happens to also be a good friend. Living in NYC, words from friends in the biz are sacred. You ask no questions. You just buy. The Resurfacing Mask and Replenishing Nutrient Complex came home with me the next day. #HiAnne!
Tata Harper's Replenishing Nutrient Complex is a facial oil serum with a roll on delivery system. Deceivingly lightweight, it packs a punch of antioxidants, vitamins, and minerals and goes beyond basic hydration to enhance your natural glow. With 17 active ingredients, there's a shot of amazingness in every application. In addition to the great oils, RNC includes arnica, alfalfa and rose geranium – who knew that alfalfa oxygenates your skin and then delivers vitamins A, B, C, D, E? 100% natural, 96% organic. #EarthShattering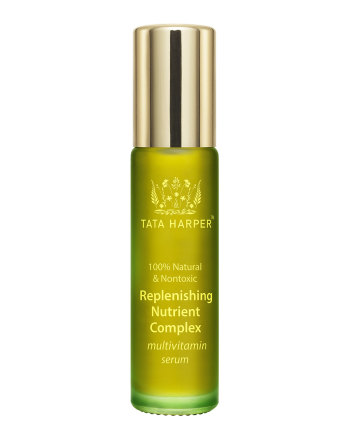 My regular readers will tell you I have an affinity for facial masks. Tata's Resurfacing Mask is actually pretty amazing. Especially if your skin is decongested. This beta hydroxy treatment is basically a peel that revives even the dullest of complexions. I'm no crypt keeper but I know that I benefit from a good mask more than a Venti iced coffee most mornings… #Truth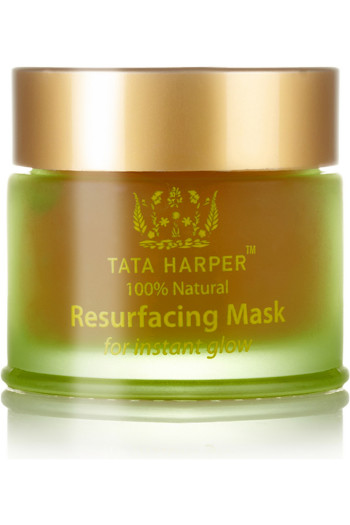 This pinky-peachy gel-like mask deep cleanses with pomegranate enzymes. The addition of French pink clay helps to detoxify the skin and white willow promotes cellular turnover. Leave it on for 30 minutes and don't worry when the gel starts feeling a bit dry (there's clay in there, remember?). Rinse it off and immediately head out somewhere or get on Skype. Have people see you. #Selfie?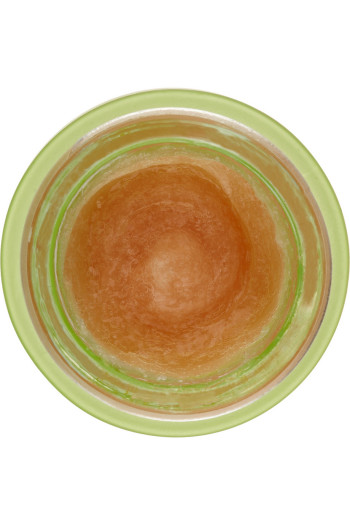 Hopefully you're recycling and agree that paper plates are passé. Adding a little green to your beauty routine is another small step you can take that will leave a big footprint. Let's commit to choices that are kind to our planet not only on April 22nd, but every day. Turn off the water while you brush your teeth this morning, adjust your thermostat, and treat yourself to a little something from Tata Harper. #DownToEarth