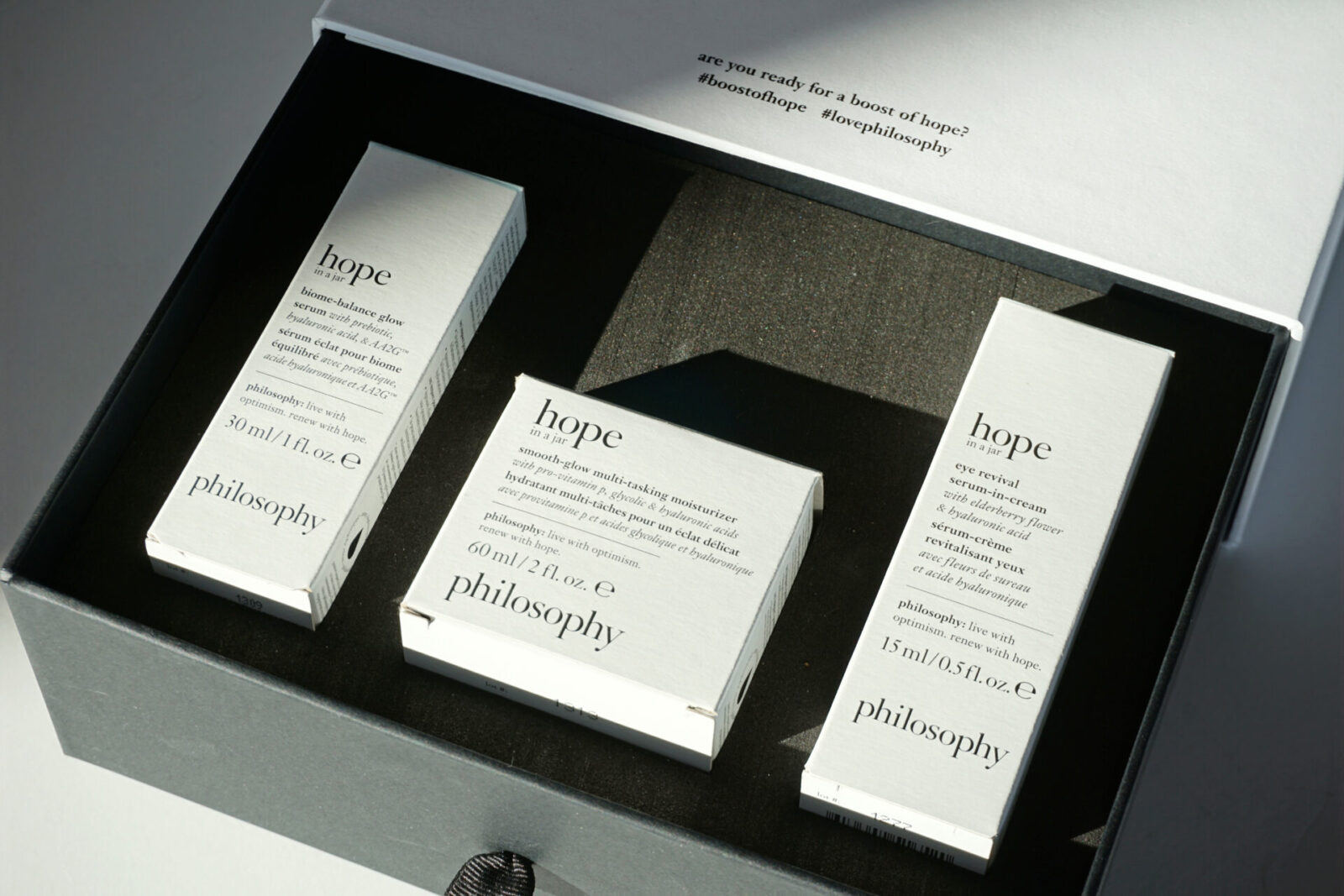 Nothing makes me more (insert an expletive here) than a brand reformulating its iconic skincare product. But…when the updated hope in a jar moisturizer (full name: hope in a jar smooth-glow multi-tasking moisturizer) from philosophy, I've totally changed my tune.
Hear me out.
Since my first introduction to the brand over twenty years ago, I've been a hardcore fan of the classic purity made simple cleanser. And, over the years, their micro delivery formulas have continued to win me over. The exception: original hope in a jar moisturizer. It just wasn't my thing.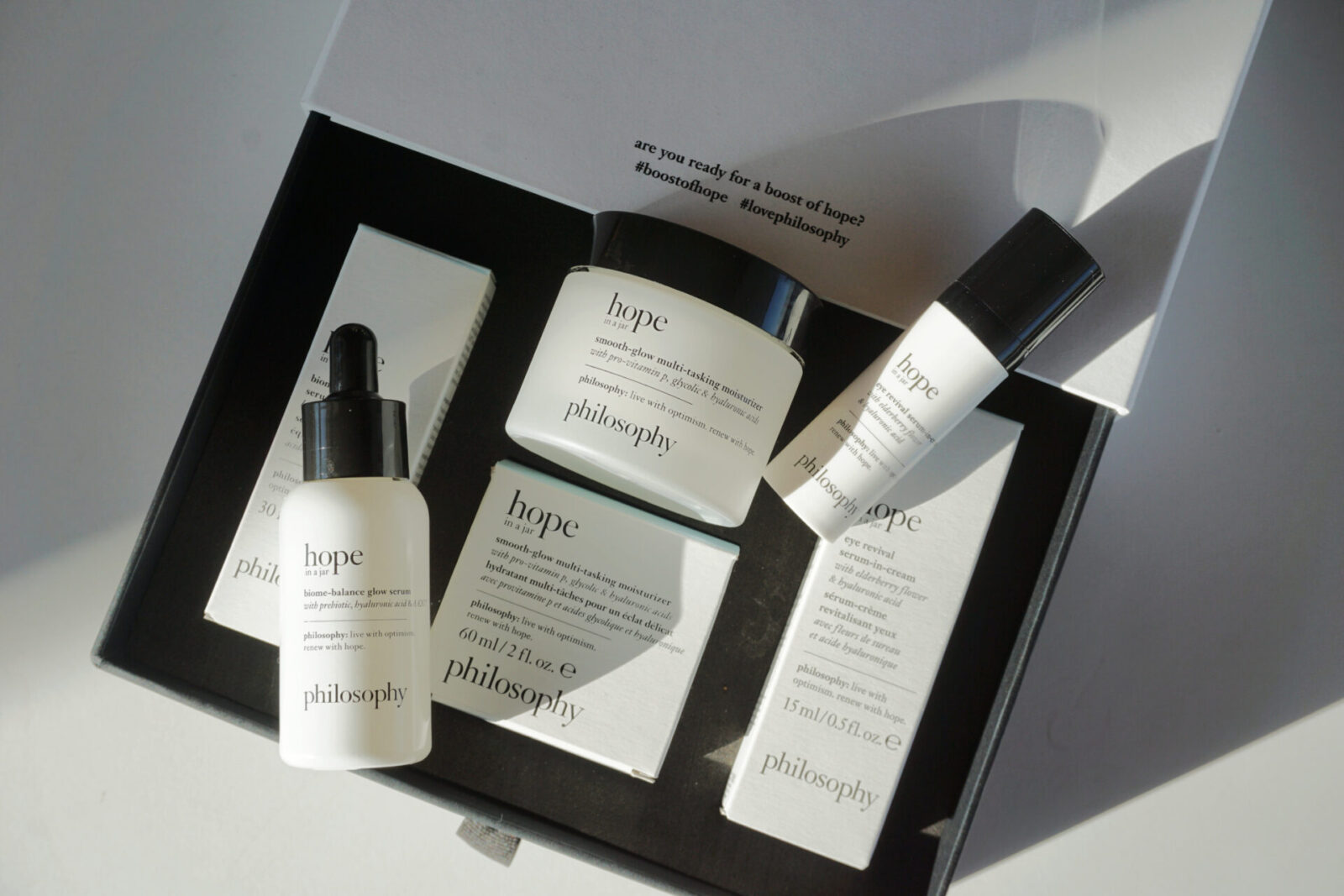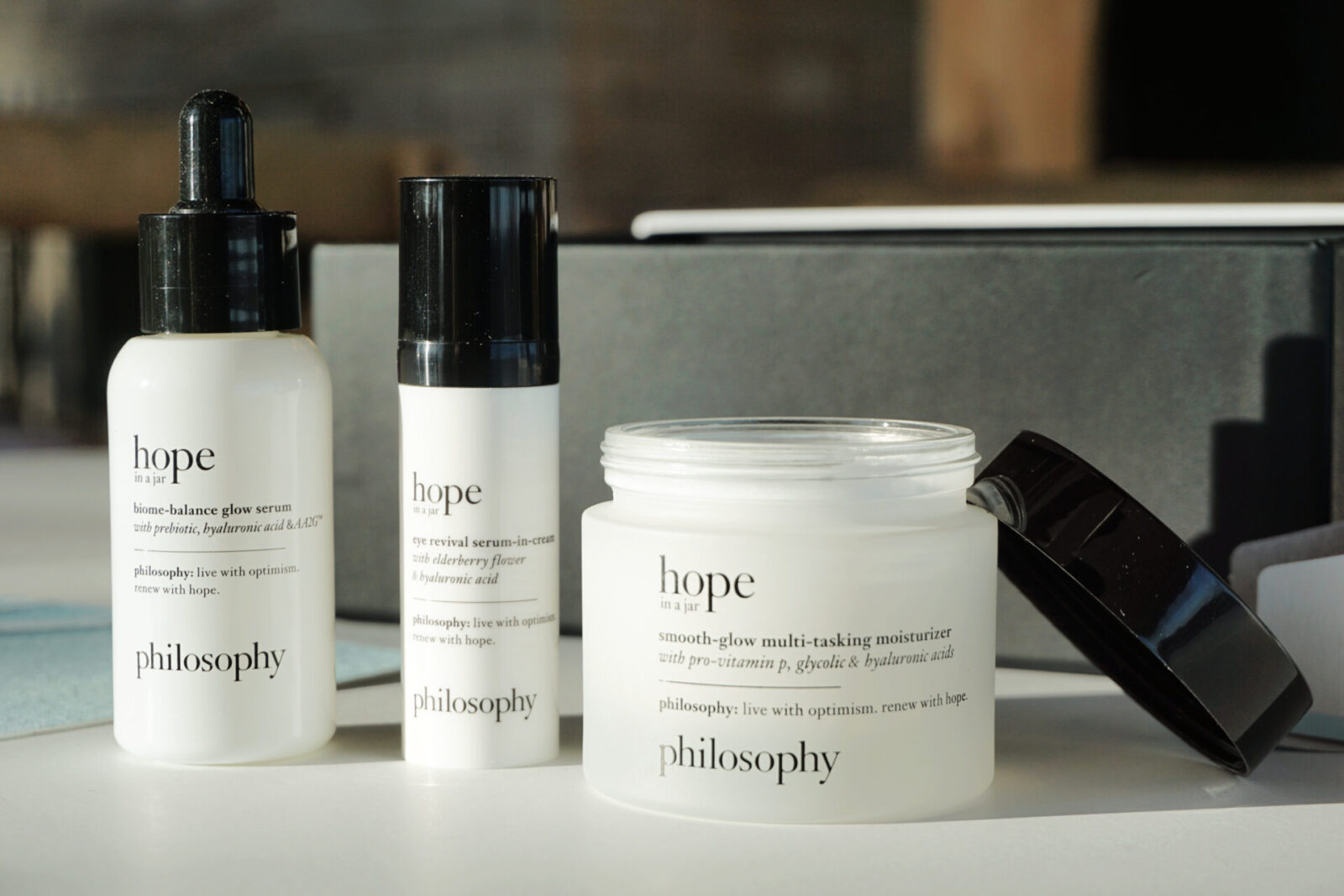 I loved its airy texture and had been a proud member of the minority that enjoyed the lavender scent. Even after applying a very small amount, I felt it just sitting on my skin.
I moved on quickly. I don't expect everything to work for me. There was no love lost.
Well, a lot has changed.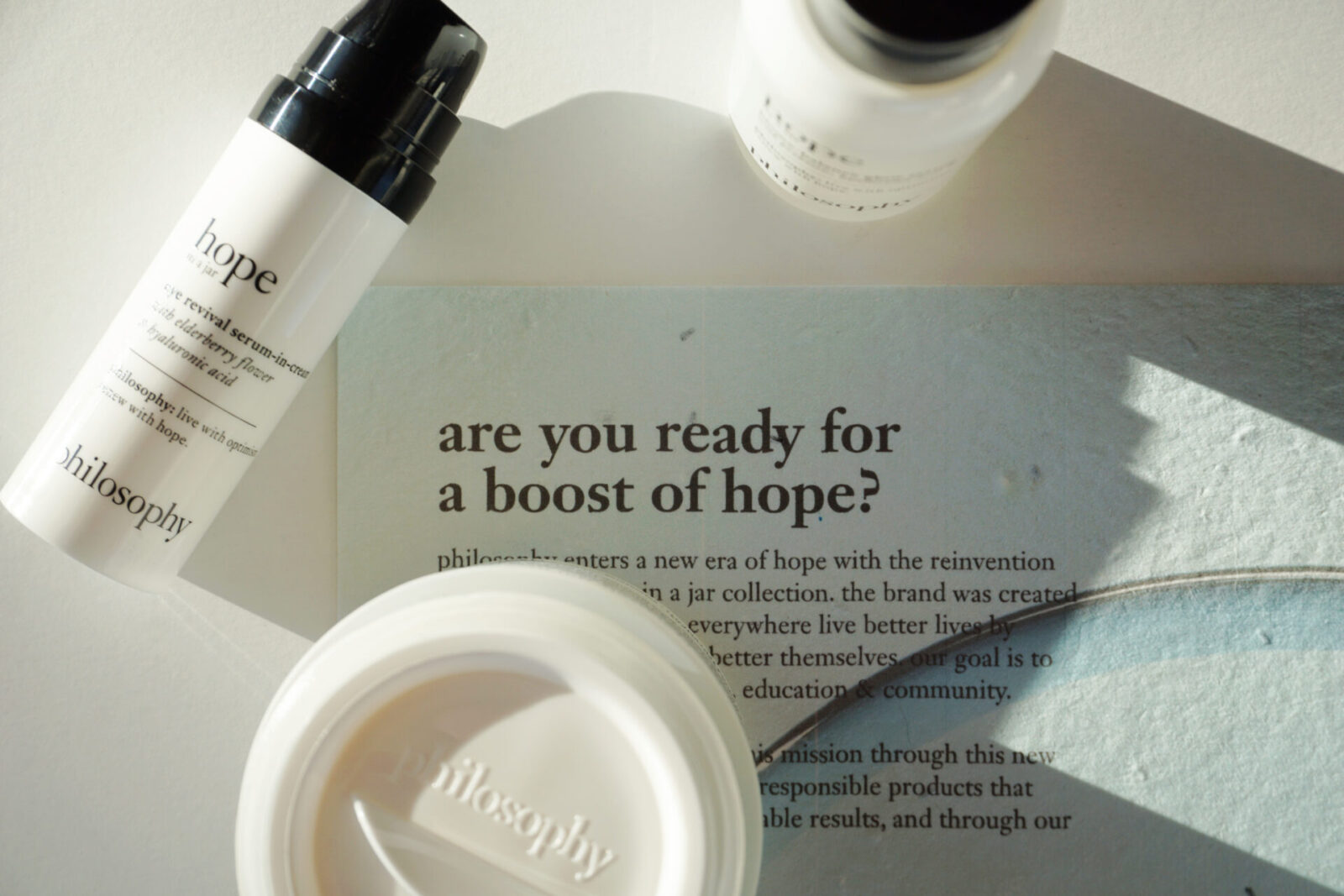 Brief synopsis on the newness:
hope in a jar biome-balance glow serum is a brand new launch
hope in a jar smooth-glow multi-tasking moisturizer appears to replace the iconic HIAJ and possibly the renewed hope in a jar formula, becoming a hybrid (hence the reference to multi-tasking? perhaps…)
hope in a jar eye revival serum-in-cream is a reformulation of the renewed hope in a jar eye
the trio focuses heavily on hydration, antioxidant protection, and reducing skin fatigue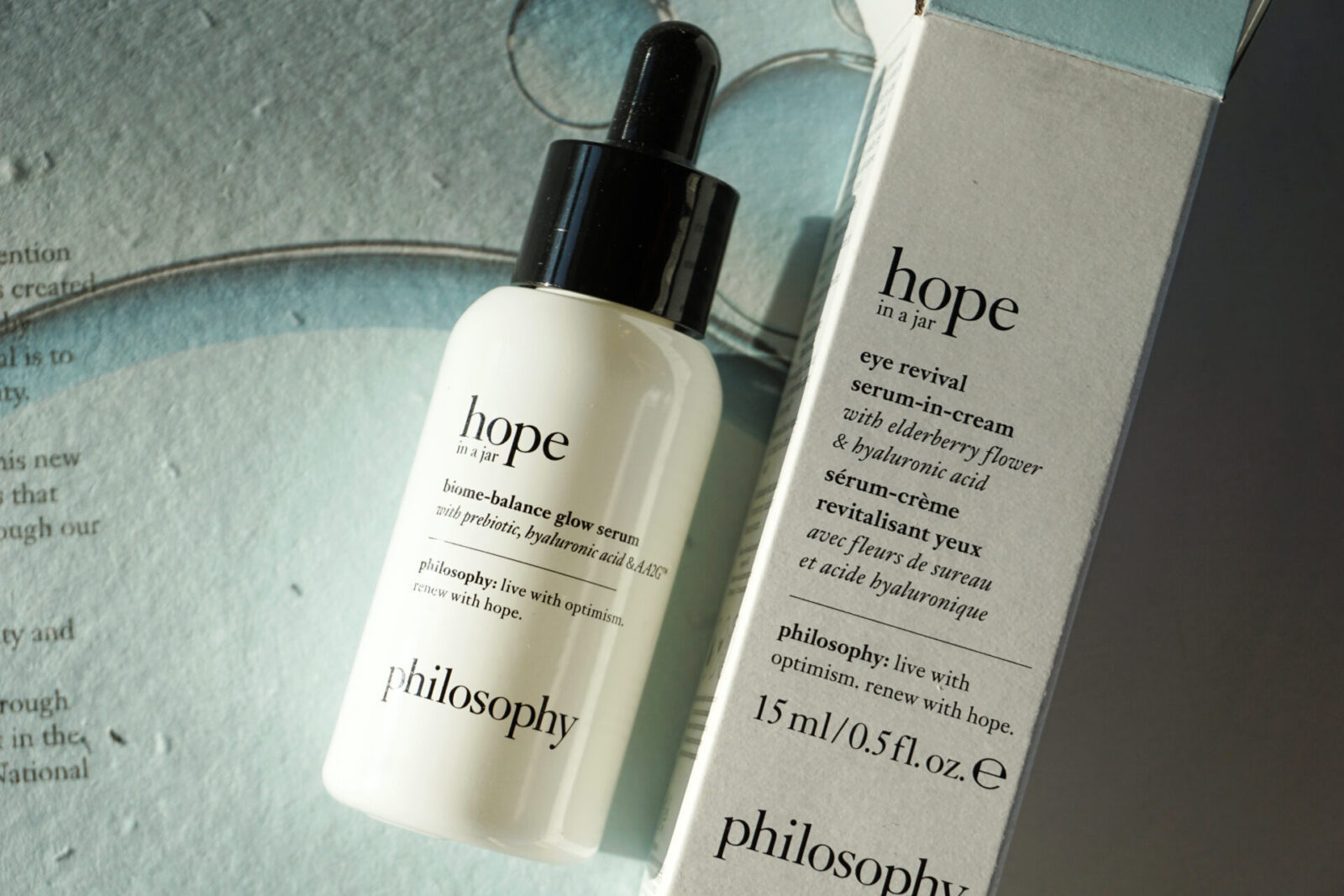 hope in a jar biome-balance glow serum
This one reminds me of the renewed hope in a jar dew concentrate that hit the scene a few years ago – only better. It's clear and silky, delivers an abundant burst of hydration immediately upon application and exhibits a subtle floral aroma. Ingredient highlights include prebiotic to strengthen the skin barrier, Hyaluronic Acid to plump up a dull, lackluster complexion, and AA2G™ also known as Ascorbyl Glucoside, a water soluble, ultra stable form of Vitamin C which is much gentler on the skin of those for whom L Ascorbic Acid is too potent. 
Since the new biome-balance glow serum absorbs quickly, it slots easily in the after-cleanser/before-moisturizer step of either morning or evening routine. You can use it both day and night if you so desire. I have not experienced any pilling and richer formulas have been layering great over this one. For brightening, I much prefer other Vitamin C serums, but as a multitasker that hydrates and keeps your skin balanced and happy, this newness is worth a try $45 (30ml)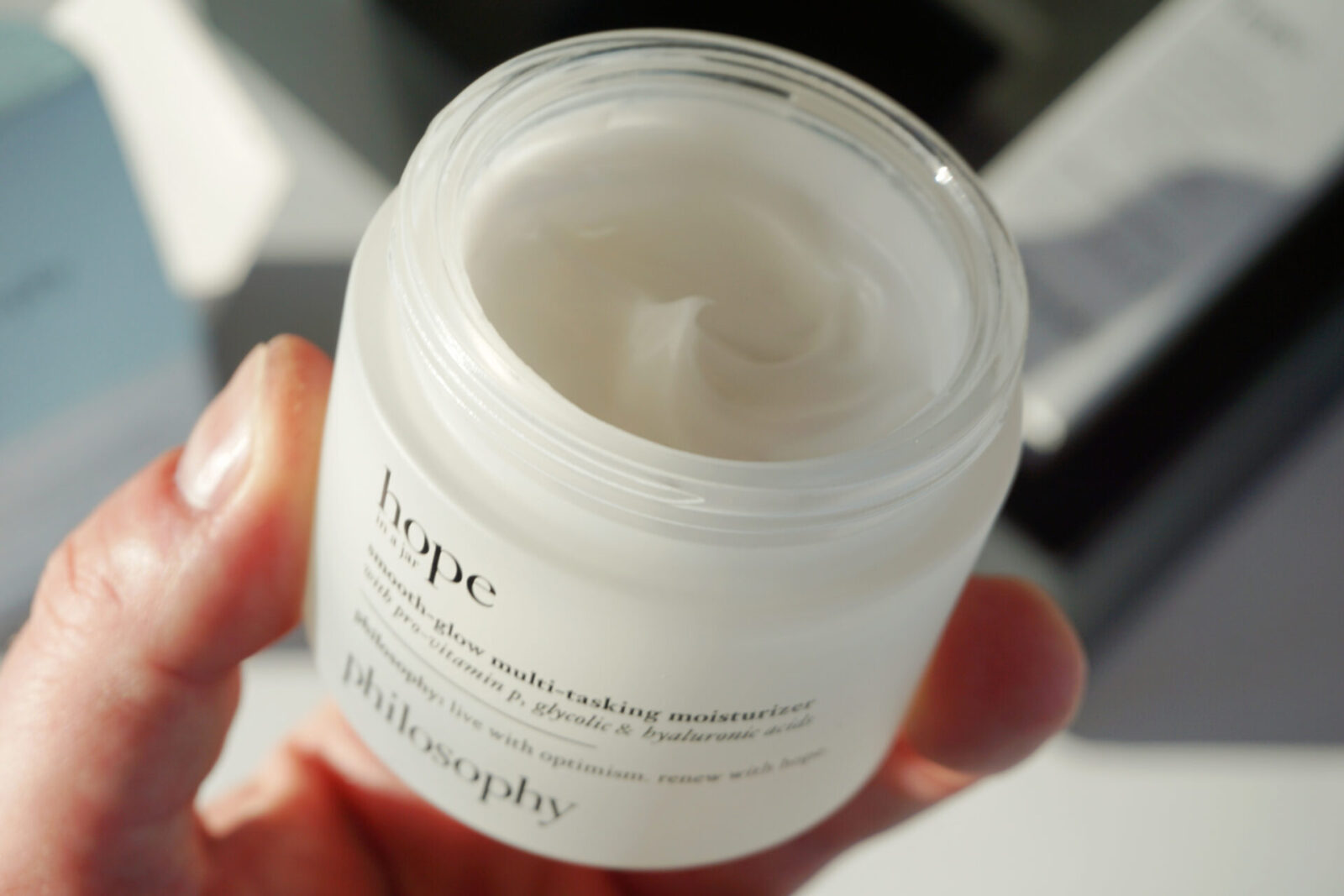 hope in a jar smooth-glow multi-tasking moisturizer
I am so impressed with this relaunch. Now, housed in a glass jar, 2.0 elevates the user experience the moment the lid is twisted open. The texture is richer and creamier in the new version, but the moisturizer still remains light. There's a satiny texture with a slip rather than a whipped consistency. And yes, for those wondering, silicones are present. For me, luckily, this is not a dealbreaker.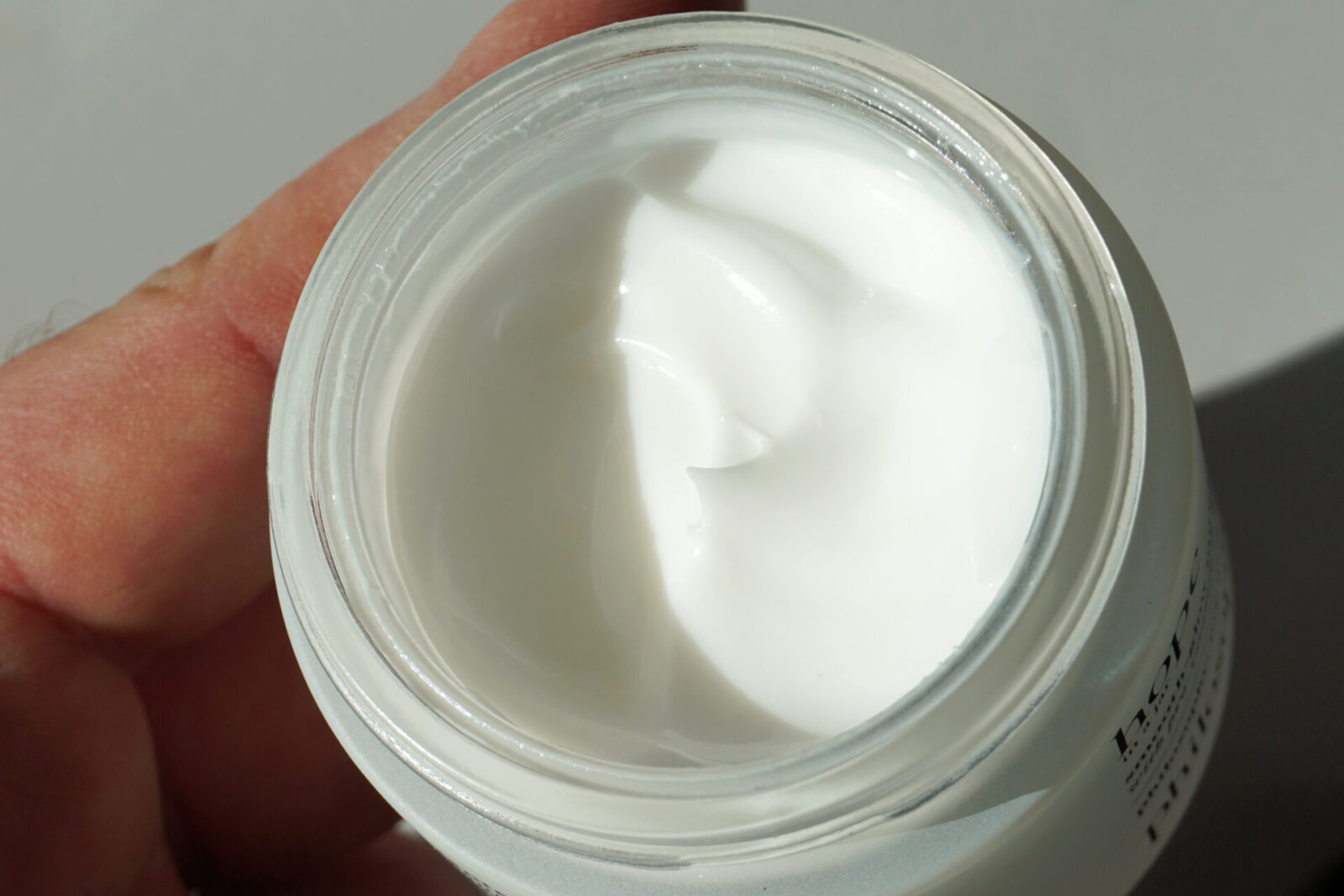 At forty-plus, I don't ignore a product with 'smooth-glow' in its name. The new hope in a jar boasts lower molecular weight Hyaluronic Acid for faster absorption alongside 2% concentration of Glycolic Acid which gently resurfaces to reveal fresh, glowing skin. Philosophy's proprietary antioxidant blend (referred to as radiance complex) tackles free radical damage and results in a brighter, more rested appearance. This upgrade has worked brilliantly well on my combination skin both day and night this winter but I'll opt strictly to use it at night during the warmer, more humid months. No longer embracing the lavender essential oil, the reformulated formula has a delicate scent that hovers between citrus and clean floral and dissipates in seconds. Loving everything about this hope in a jar so far. Available in three sizes: $14 (.5 oz), $39 (2 oz), $65 (4 oz)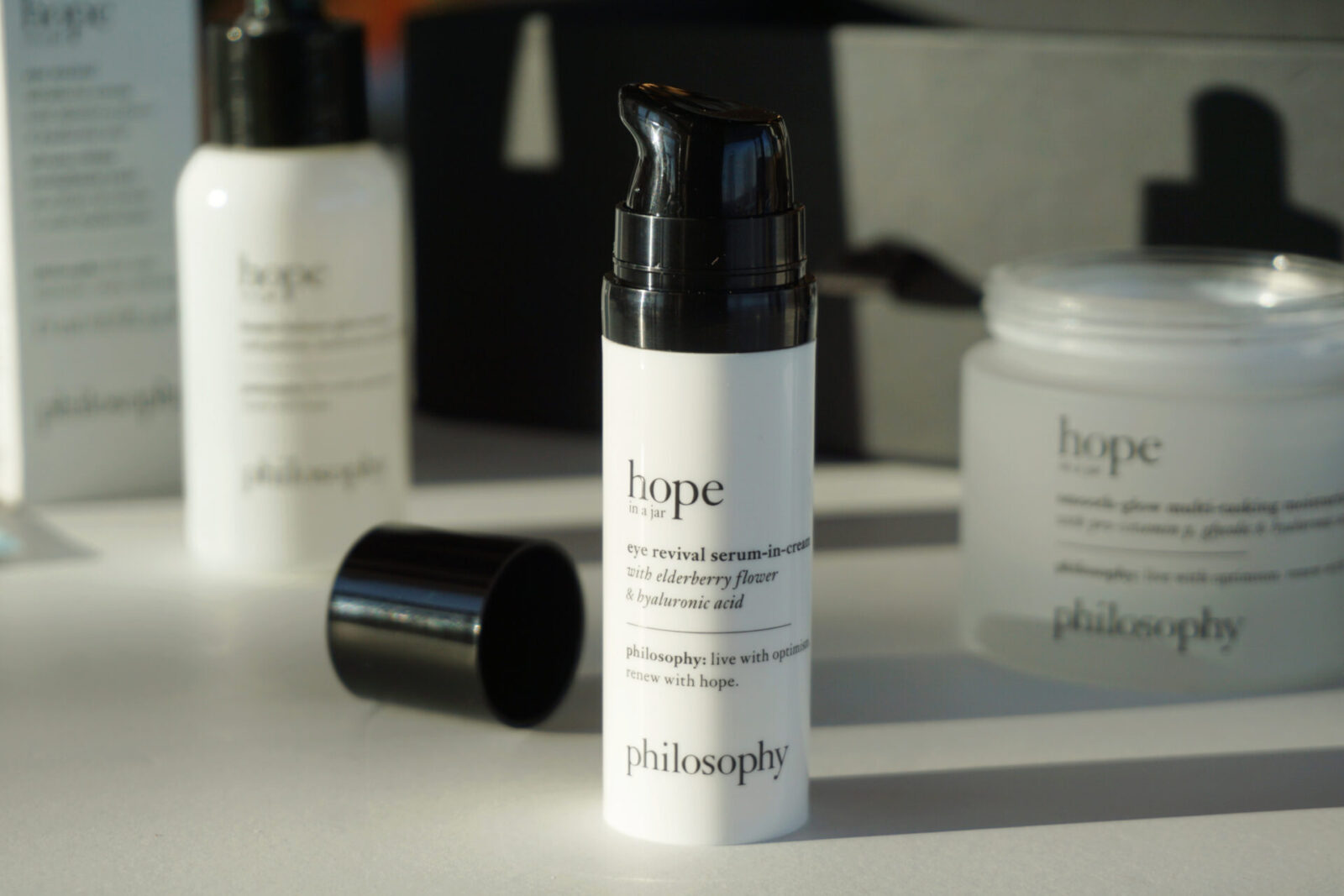 hope in a jar eye revival serum-in-cream
Nothing makes me happier than eye cream in a pump bottle (see my Best Of 2021 post) so the newly spruced up eye revival serum-in-cream immediately scored extra points. Its hybrid texture is definitely more creamy but with the spreadability of a lotion-like serum. In addition to Hyaluronic Acid, which smoothes out the area under the eyes, the new formula includes antioxidant-rich Elderberry Flower Extract, which not only contains Vitamins A, B, C, and E, but also helps promote blood circulation. That's why, after a week or two, you may notice the dreaded dark circles and puffiness looking less pronounced.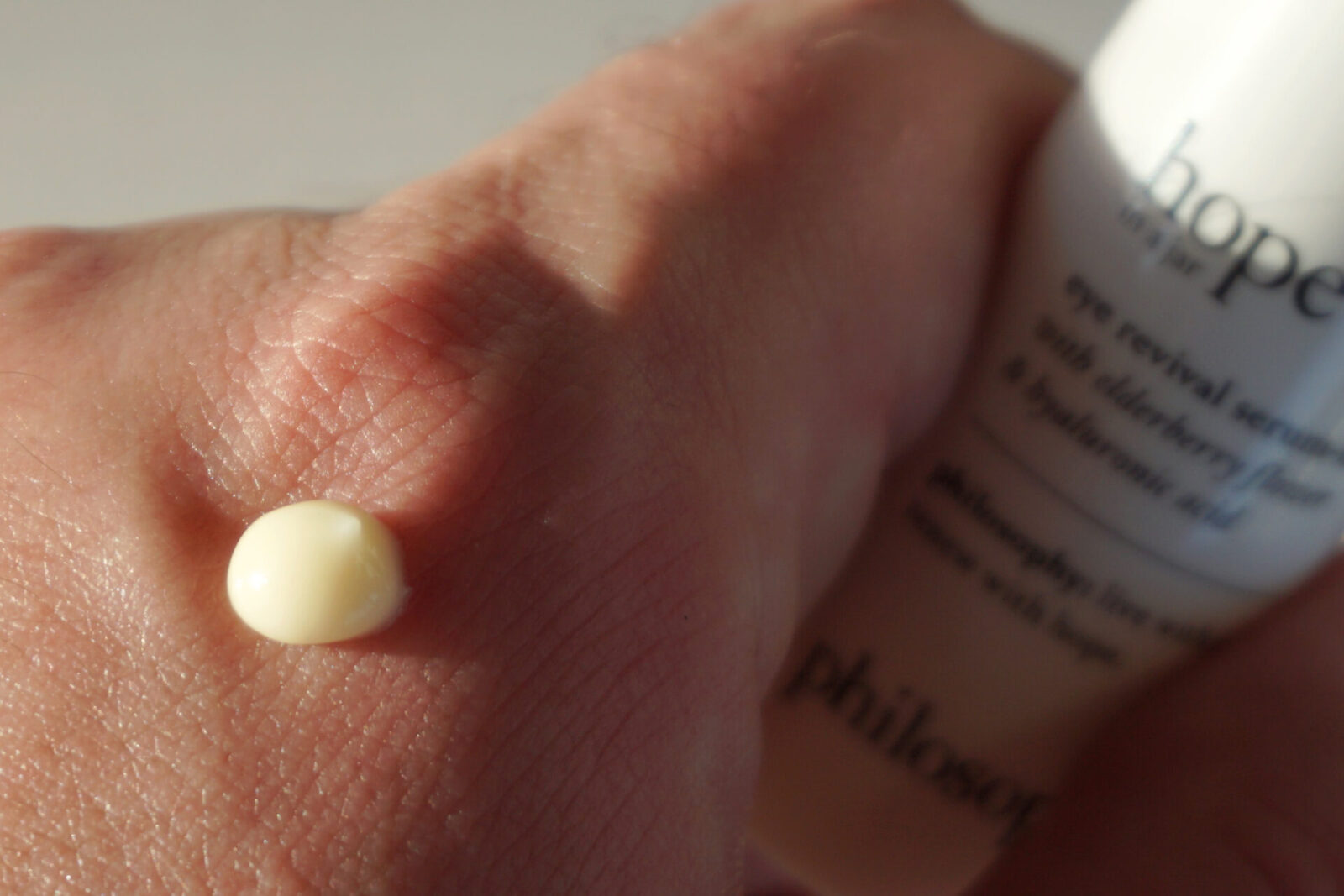 Overall, eye revival checks all the boxes as a perfect treatment for those who prefer lighter textures and who appreciate quick absorption by the skin. It's great during the day but I do find myself needing a little bit of moisture at night. I see this launch as a great starter formula – something I would reach for daily were I in my twenties or early thirties. Think of it as a step above the purity made simple eye gel but not quite at miracle worker level. $40 (15ml)
Check out the latest philosophy launches at philosophy.com, macys.com, and ulta.com.