Last month, I did something I haven't done in a while: I shopped my stash. Always extremely grateful to brands for their regular deliveries of new product, I chase the latest and greatest in skincare innovation and move from one 'first of its kind' to another. As a result, loyalty to a single product may slip. During a recent vanity purge, I rediscovered a handful of old favorites, which are back front and center.
Perricone MD Cold Plasma+ Face
My fifteen years of Perricone MD experiences have been filed under hits and misses. I'll admit to harboring resentment when favorite formulas have been randomly discontinued (the hand cream circa 2009, for example). The 'updated' version of the original AFFA didn't thrill me. None of this matters anymore, however, because all my face needs is the Cold Plasma+. This serum tightens, brightens, and adds a boost of energy to my tired looking complexion when it needs help most. That's 99% of the time.
Confused at first, I wasn't sure why Cold Plasma+ is called a serum since it comes in a jar. It's an ultra lightweight lotion. Or a milky serum, I guess? The fast absorbing blend highlights Copper Tripeptide, Vitamin C Ester, and Omega essential fatty acids. It is also completely unscented, which with Perricone is a much appreciated perk (the truth is that some items work miracles but they smell like fish). Every morning, I apply a generous amount to cleansed skin and use my rose quartz roller to stimulate lymphatic drainage. The radiant glow appears before I head out the door. It ain't cheap but it's a splurge I fully support. $149 (30ml) perriconemd.com
Kat Burki Power Trio Radiance Oil
I first learned of the Kat Burki face oil from Sandra of ttsandra (gorgeous human being with flawless taste) over a year and a half ago. Already a fan of the posh Vitamin C moisturizer and cleansing balm, I decided to get my hands on a bottle STAT. Spoiler alert: it turned out to be one of the best night time oil treatments for my combination skin. I couldn't be happier to have this one back in rotation.
The Power Trio Radiance Oil is pretty pure. And Kat Burki does clean and non-toxic luxury very well. Her fusion of Kukui Nut, Raspberry Seed, and Tamanu Oils is hydrating and nourishing but also contains naturally occurring Salicylic Acid, which helps refine the look of pores. I'll take all the above; please and thank you. The addictive texture and intoxicating aroma make for a sensory bedtime ritual as I seal my essence and serum with a single pump of this liquid gold. $125 (30ml) dermstore.com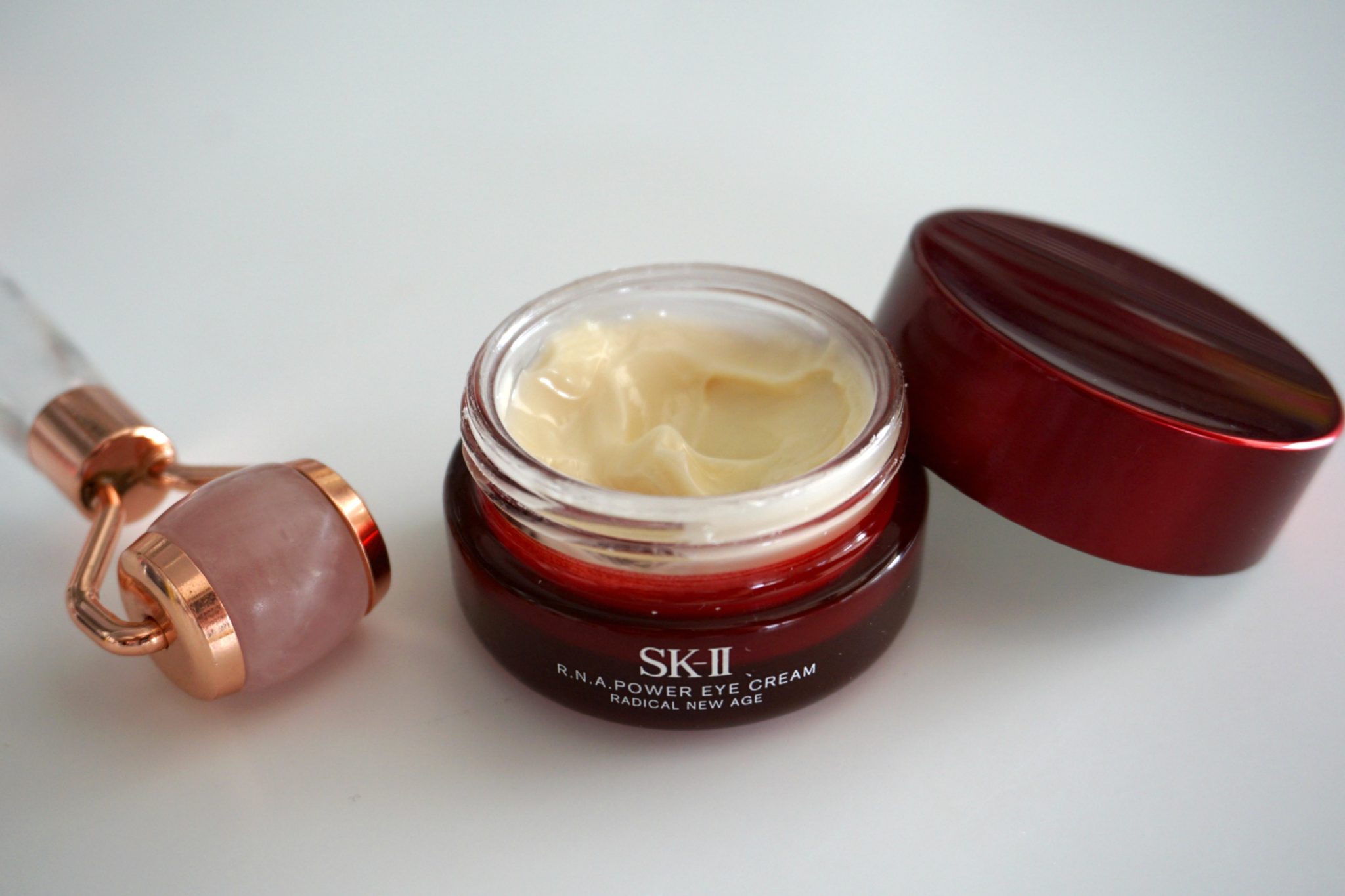 SK-II R.N.A. Power Eye Cream
SK-II may be best known for its Treatment Essence (which is absolutely wonderful) but in my opinion, this eye cream is the brand's unsung hero. Loaded with the anti-aging sake ferment (third ingredient on deck!), it is also packed with Niacinamide, Panthenol, Shea Butter, Artichoke, and Ginseng Root Extracts, and is one of the few eye treatments that works incredibly well both day night. Surprisingly, the lightweight texture nourishes the delicate skin around the eyes and will keep you comfortable for hours.
The R.N.A. eye cream doesn't work miracles. It can't completely erase the signs of a two martini night nor will it cover the annoying dark circles. It will, however, layer great under your concealer or brightener and extend its longevity all-day-long. It will also soften the appearance of expression lines otherwise known as crow's feet. An eye cream should be regarded more like an insurance policy than a quick fix. This SK-II gem is easily in my top 3. $135 (15ml) dermstore.com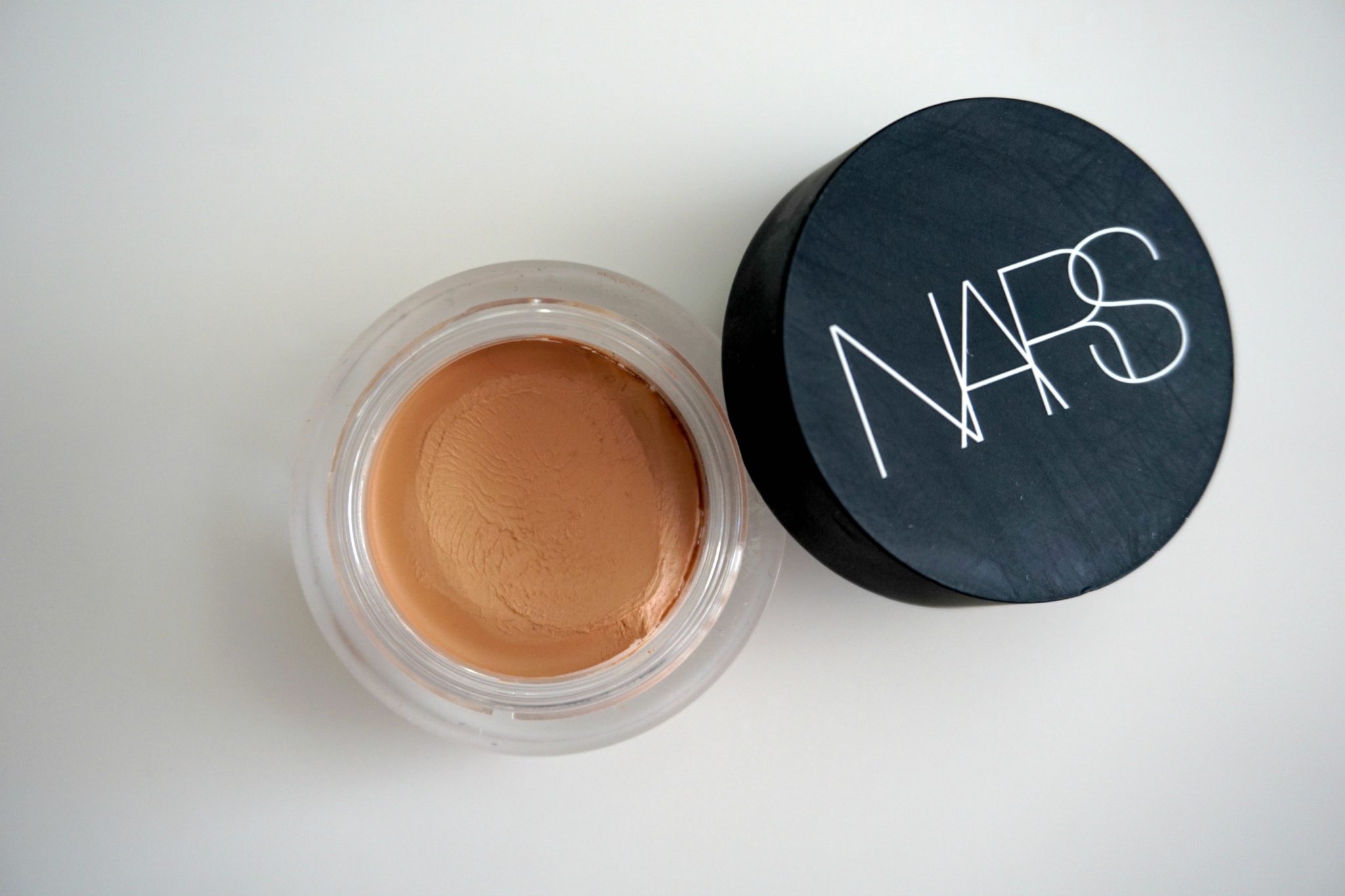 NARS Soft Matte Complete Concealer
Don't worry. I'm not giving up my ride or die undereye concealer slash brightener from Tom Ford! But the Highlighting Illuminating Pen in Dusk Bisque is $56 and I go through it like it's my job. The NARS Soft Matte formula balances the splurge with my need for a quick and natural way to always appear awake.
If you're super low key (like me) and want a concealer that can be used in literally seconds, you need NARS Soft Matte Complete Concealer in your life. The creamy texture is very pigmented yet blends easily and barely creases. It is also beyond user friendly; it applies seamlessly with your fingers. I can legit put it on while driving but I don't suggest you try that. My shade is Creme Brulee and it is a perfect match for anyone with light skin and pink undertones. The pot will last forever. $30 (.21 oz.) ulta.com