I have always had a soft spot for multitaskers for the face. If it saves time and makes my travel bag lighter, sign me up. So, when Bobbi Brown announced the launch of Jones Road, a cool, clean, minimalist makeup brand, I zoomed in on one product I wanted to try: the Miracle Balm in Au Naturel. At first, it seemed an attempt at reinventing the wheel but I quickly reminded myself that if anyone could justify reinventing said wheel, it would be Bobbi Brown. Plus we have a connection she doesn't know about. Here's a synopsis in brief. 
As a temp at Estee Lauder circa mid 2000s I said yes to every assignment (tip: this is how you get the proverbial foot in the door). My first one was a two week stint at the Bobbi Brown front desk when the resident receptionist (I think his name was Greg?) took a vacation. Apologies to those on whom I hung up; let's just say the phone situation was anything but intuitive.
I ended up with a full-time job in the Jo Malone marketing department two floors below but continued to frequent the BB space because I adored their office manager, Connie.
While walking around London with my husband a few years ago, I spotted Bobbi Brown at an outdoor table (I think it was Scott's?) and chatted her up like a fool. I hope she didn't mind. My inner fangirl would not get silenced.
My list of BB faves spans almost two decades. The undereye corrector in Bisque had been my favorite for years. I also still miss the original Soothing Tonic, the one that came in a chunky glass bottle with a wide neck. My biggest loss? The Bath fragrance.
Back to Jones Road. Named after a street sign spotting in The Hamptons, the tightly edited collection features mostly color cosmetics. The Miracle Balm in Au Naturel is one of only a few colorless products within the range. If you're like me and a fan of the original namesake brand, you'll find a resemblance to a hybrid of the Bobbi Brown lip balm in a silver tin and the iconic Pot Rouge for lips/cheeks. But bigger. And better. Performance- wise, the Miracle Balm is very much in a league of its own. 
First impressions.
The jar is significantly larger than I was expecting. Ok, the pot is actually massive and houses 50ml of the balm. Since I plan to use a little bit here and there, I see it lasting for months (the advertised shelf life is a year and a half). There really isn't any fragrance to it but it has that clean, metallic aroma you encounter in products that are marketed as unscented. I also love the flat wide shape of the jar as it's definitely more portable.
What's in it?
Ingredient call outs go to Jojoba and Argan Oils as well as Vitamin E — all three are nourishing and rich in antioxidants. The base of the Miracle Balm is dense and the product requires melting in your fingertips before application. The full deck opens up with Castor Seed Oil, which has antimicrobial and anti-inflammatory properties, and Beeswax, which is protective and occlusive yet won't clog your pores. This Jones Road formula delivers glowy; it provides a natural, perfectly balanced dewy effect via a dash of Mica.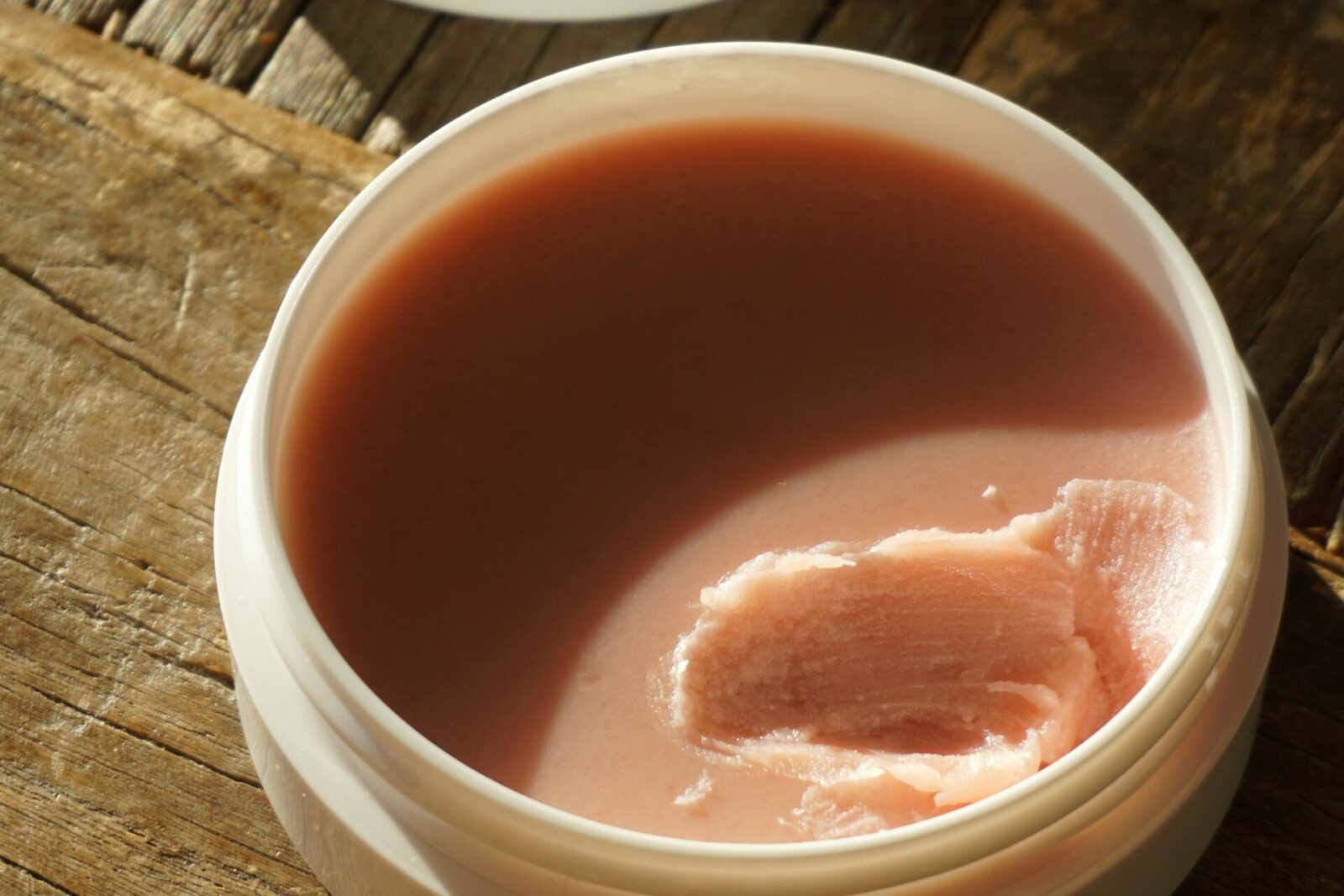 How do you use it?
For those who wear makeup, use this as the last step and apply it to the cheeks, eyelids, and anywhere you desire a wash of soft focus moisture and subtle light reflecting sheen. Think glass/honey/mochi/glazed donut skin but cooler and more adult-friendly. It's also a great go-to on days when you are not wearing any makeup and want to achieve that model off-duty look (do people still use that phrase?).
I rub a small amount between my fingers and work it into the cheekbones first. I also swipe a tiny bit across my unruly brows to keep them in place and extend right beneath the brow to make the area appear brighter and more lifted. Lastly, I rub some on my lips and onto my cuticles though it hasn't been designed to deliver SOS moisture. Since I am getting good at this, I'll soon be trying a darker shade, which I'll use as a bronzer. It goes on great using your fingers but you can also apply it with a brush or sponge.
Unlike most balms, the Jones Road Miracle Balm sets shockingly non-greasy. It dries to a dewy finish that is subtle yet noticeable — truly an effect only an industry insider could perfect. Kudos to Bobbi Brown on avoiding redundancy and re-entering the beauty scene with something new and fun that definitely brings joy. And makes me look even more angelic.
$38 (50ml) at jonesroadbeauty.com and credobeauty.com