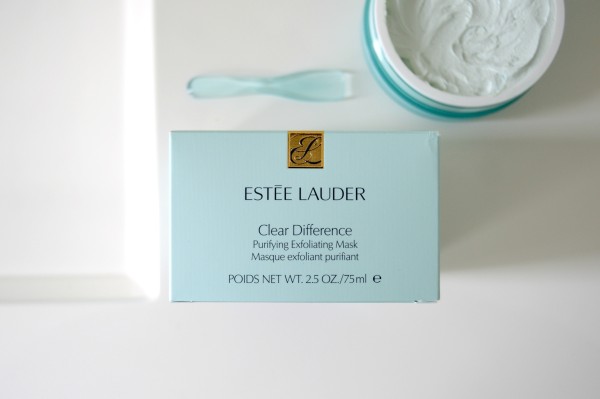 Welcoming a new generation of potential fans, the industry pioneer, Estée Lauder has now expanded their Clear Difference range of products with a Purifying Exfoliating Mask. Geared towards those with slightly younger and somewhat problematic complexions (read: people who have precisely one thing in common with the current brand ambassador Kendall Jenner), this treatment is here to fight enlarged pores, excessive oiliness, and to prevent breakouts. As a huge fan of keeping up with the newness, I snagged a jar and am here to report that this latest is, like, actually, pretty amazing. #VocalFry
Shifting the focus from anti-aging and age-correcting, the Clear Difference collection offers targeted treatments that soothe, mattify and clarify blemish prone skin. Reformulated and repackaged twice since I've used it in my early twenties ten years ago, these products are getting better with age. The Purifying Exfoliating Mask has undergone major work since its 2006 disappearance and the revamped version is an effective solution that softens, brightens, and deep cleans dull, clogged skin.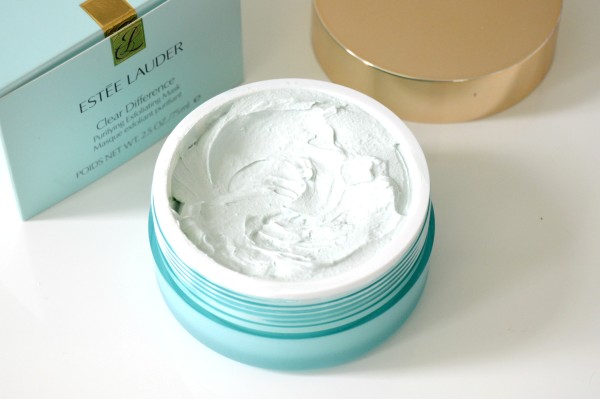 Featuring a soft-clay oil absorbing base of Kaolin and Bentonite, this latest Estée Lauder mask aims to clear and refine with Salicylic Acid. Derivative of Aspirin, this anti-inflammatory and anti-bacterial Beta Hydroxy Acid can penetrate deep inside a pore to exfoliate and treat breakouts without irritation. Paired with Lactobionic Acid from the AHA family, this gently resurfacing mask tightens pores, freshens up the skin and adds a healthy glow. Energizing Caffeine, skin conditioning Algae, healing Arginine, and Evening Primrose Extract complete the ingredient deck making Clear Difference live up to the family name.
With a velvety and creamy texture, the white paste is studded with micro-fine particles for mellow and pleasant mechanical exfoliation. The new Clear Difference mask applies smoothly and tightens slightly as it dries, causing zero discomfort. Instantly cooling, it feels refreshing and the subtle tingle revives tired looking skin within minutes. The mind awakening crisp, clean, and perhaps minty aroma very much reminds me of the Refining Facial from La Mer. After the Purifying Exfoliating Mask dries, add water and work up a lather before rinsing it off. Treat yourself a couple of times a week to achieve and maintain a vibrant, fresh, and glowing complexion.
This combination complexion cannot be more grateful for this upgraded formula from a range of tried and true Estée Lauder favorites, especially with warmer weather on the horizon. At $40 for a hefty 2.5 oz jar, this one will last a while. Pick it up at NeimanMarcus.com (free shipping!) or Sephora.com. Known for starting the concept of free 'Gift With Purchase' three hundred million years ago, the brand also has a great website where they run GWP promos… www.esteelauder.com