For forever, I have described the stylish and stark apothecary aesthetic of Perricone MD as unisex. Recently, the impressive range of cosmeceuticals launched a gender specific CBx for Men trifecta. Geared specifically to calm and balance skin that is prone to irritation from shaving or from environmental aggressors, the latest additions are a perfect match for every guy's sink side, gym bag and Dopp kit. Powered by Phytocannabinoids, this new trio elevates basic skincare 'for men' to new heights. Get it?
What's CBx?
Let's start with the initials… CB stands for Cannabis and x symbolizes prescription. More importantly: don't eat it and don't smoke it, because while infused with Phytocannabinoids, these formulas have no psychoactive powers. They are, however, rich in antioxidants, which strengthen, nourish, and protect the skin. The Perricone MD CBx for Men line up consists of three staples: Super Clean Face Wash, Soothing Post-Shave Treatment, and Lightweight Moisturizer. Here are my thoughts after a month using the range.
Super Clean Face Wash
I bet there isn't a guy who won't enjoy this cleanser. The convenience of the upright tube aside, the gel texture generates the perfect amount of foam and rinses off in seconds. There is a subtle scent along the green, herbal notes of Hemp but it's more fresh than earthy, very pleasant. Fantastic mornings or evenings, the new CBx Face Wash leaves the skin revived and comfortably clean without ever feeling dry or taught. Perfect for all skin types, this sulfate-free option is as gentle as it is effective. $35 (150ml)
Soothing Post-Shave Treatment
Real talk: post-shave treatments are my most disregarded category in the grooming industry. They burn, dry out the skin, and often smell like a page from a magazine. And then Perricone CBx for Men happened. This. Thing. Is. Amazing.
Milky in consistency, this soothing serum lotion hybrid combines Glycerin, Aloe Leaf Juice, Aluminum Starch, Witch Hazel Water, and Cannabidiol with other plant extracts to instantly cool and soothe irritated skin. Alcohol-free and fast absorbent, it provides a matte finish and continuous hydration. It layers great under sunscreen, too – no pilling! Described by Perricone MD as 'light woody-herbaceous scent', the aroma is spot on. NItpick: half a star lost for lack of pump on the wide neck bottle. $45 (2 oz.)
Lightweight Moisturizer
This month's GQ raved about the new CBx for Men Lightweight Moisturizer, which very much deserves a standing ovation. Loaded with Hemp Seed Oil, Niacinamide, and Shea Butter, this daily hydrator is borderline traceless upon application. Ultra nourishing, this completely non-oily formula will please the pickiest guy in your life, especially the 'not into skincare' type. Whether you're worried about the first signs of aging, dry patches, or uneven skin tone, this moisturizer will help you address them all. $55 (2 oz.)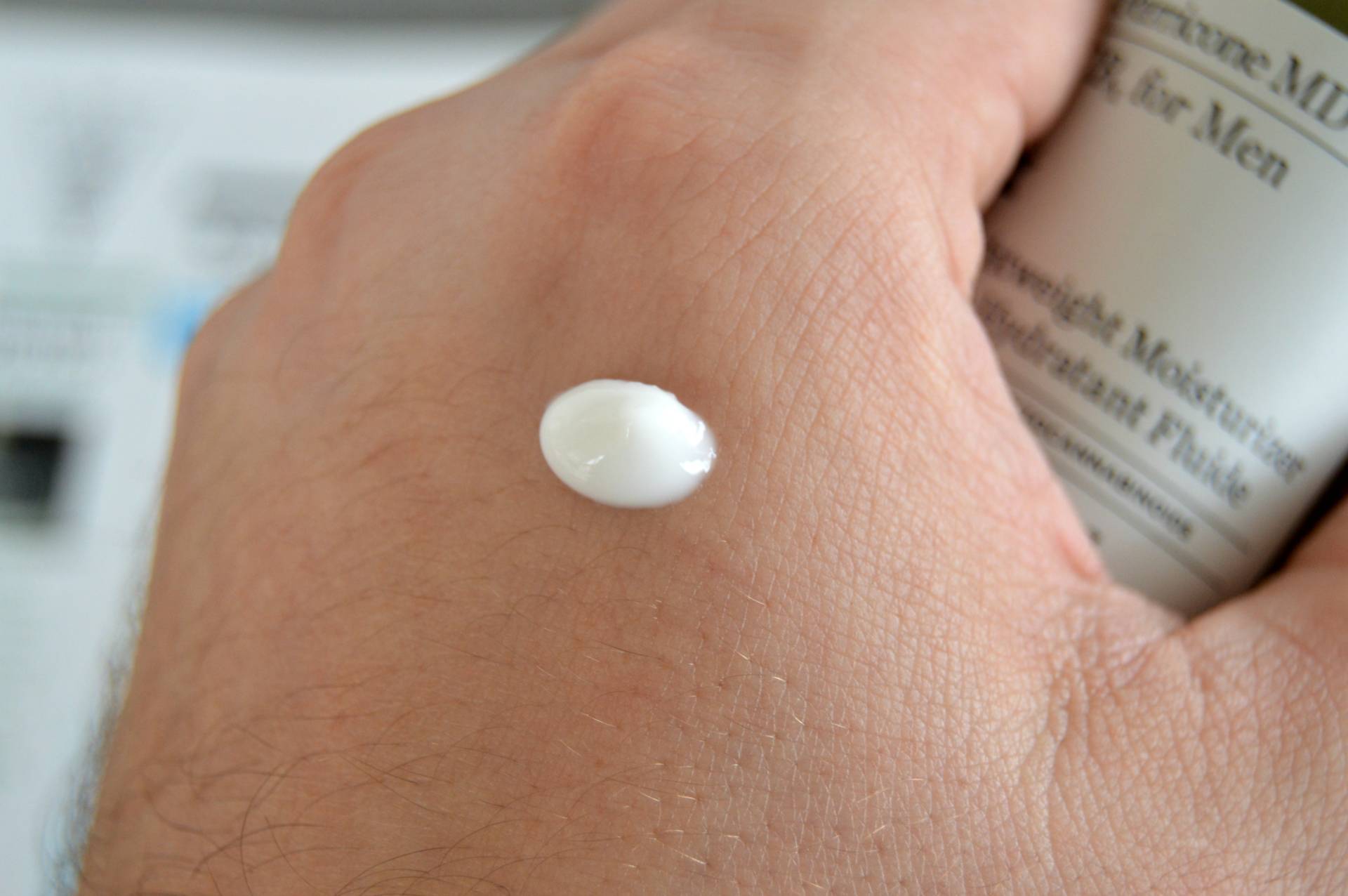 If you're looking for a holiday gift idea for a guy in your life, go with the Perricone MD CBx for Men trio. It is definitely one of the most impressive grooming launches to hit my desk this year. Available at perriconemd.com.
*press samples