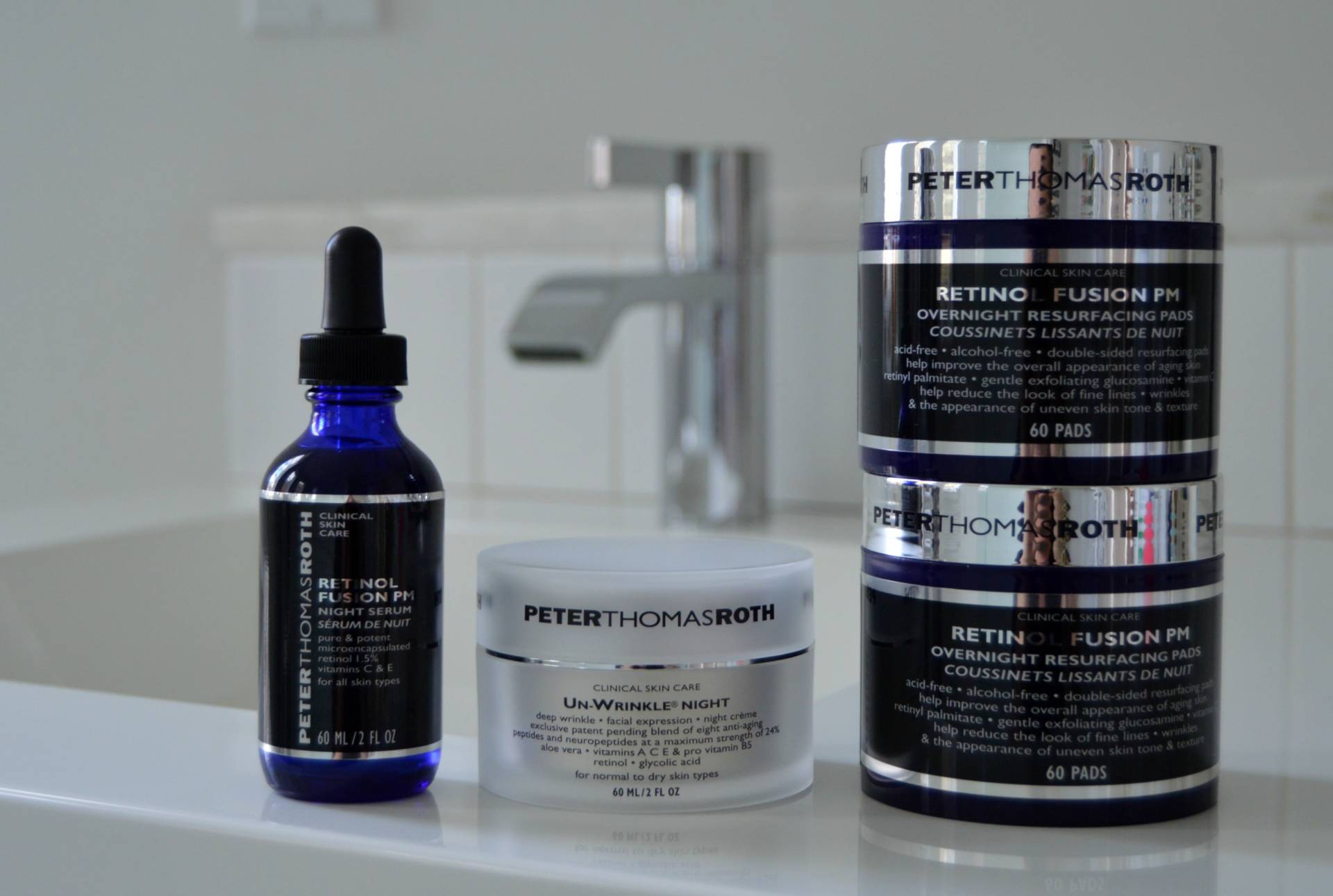 The face mask genius behind some of my all time favorite treatments, Peter Thomas Roth, may actually be best known for his iconic Retinol Fusion PM formula. And while I seriously cannot get enough of the Rose Stem Cell, Irish Moor Mud, Pumpkin Enzyme and 24K Gold masks, I consider his retinol masterpiece to be a mandatory addition to everyone's skincare repertoire.
Showcasing one of the most extraordinary deals in the history of… deals, Peter Thomas Roth is offering his Super-Size Retinol Power Trio as a Today's Special Value on QVC. The catch? The insane price of $139 expires at midnight. Below is everything you need to know about this phenomenal set, which is worth, are you ready…? $442.50. American Dollars!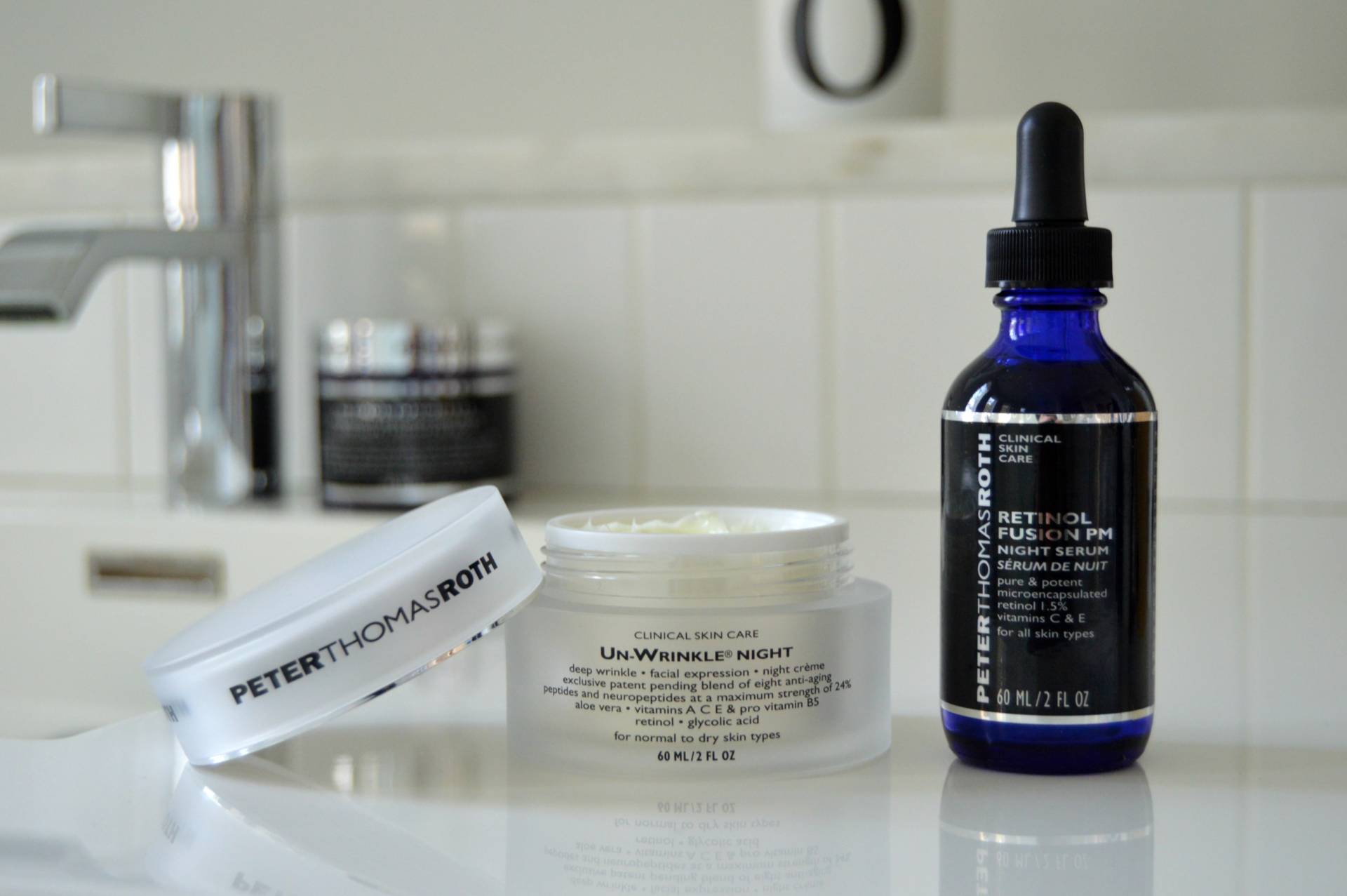 Truth: winning the war on aging boils down to two things, Retinol and sunscreen. And while using sunblock is pretty straightforward, not everyone tolerates Retinol. Often too aggressive, this potent Vitamin A derivative can trigger severe dryness, redness, and irritation. Truly revolutionary, Peter Thomas Roth delivers maximum results without any side effects. Even on the most sensitive skin. That's what I call one-of-a-kind.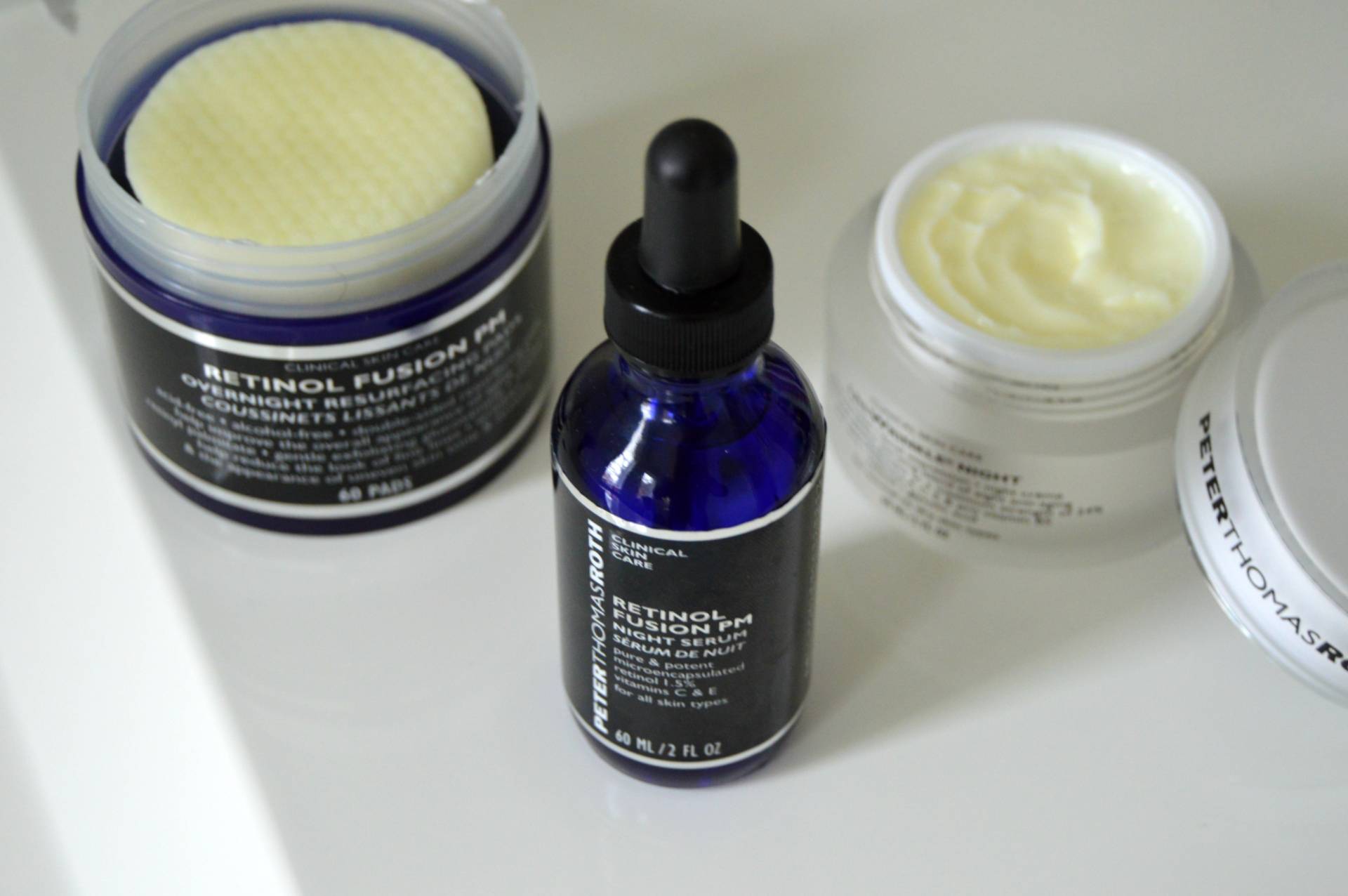 Chances are this isn't the first you're hearing of Retinol's magical powers. Recommended by everyone and their mother, this glow revealing, resurfacing, pore refining, discoloration erasing, wrinkle smoothing ingredient is the superhero of the Peter Thomas Roth TSV (that's Today's Special Value in QVC speak).
What do you get, exactly? Excellent question.
TWO jars of *brand new* Retinol Fusion PM Overnight Resurfacing Pads (60ct each)
Retinol Fusion PM Serum (2 oz.)
Un-Wrinkle Night Cream (2 oz.)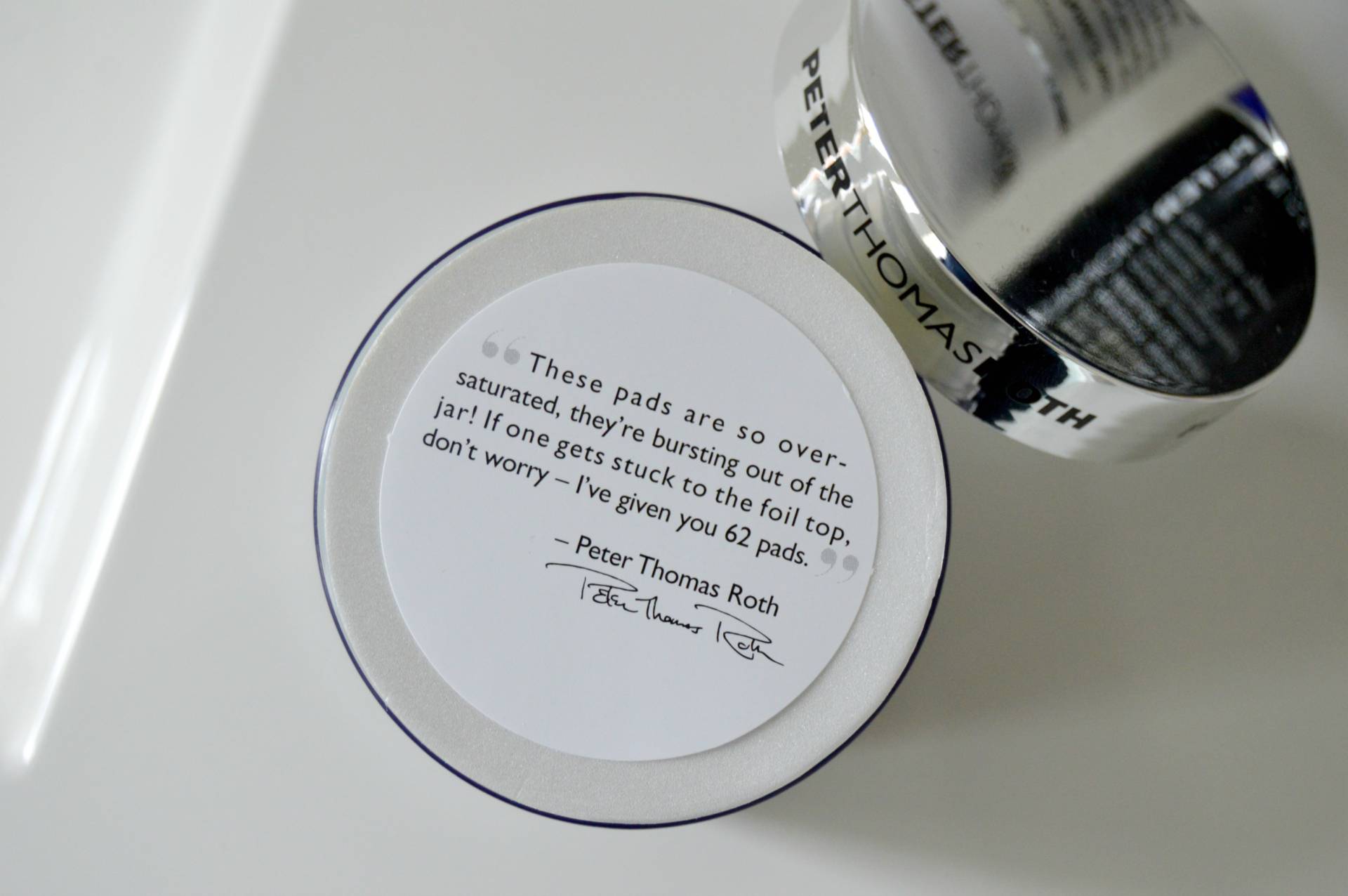 *The* Pads
Known for his legendary Un-Wrinkle Peel Pads and Max Complexion Correction Pads, Peter Thomas Roth expands his Retinol range with Retinol Fusion PM Overnight Resurfacing Pads. Having tried these gems on freshly cleansed skin before bedtime for a week, I have officially switched for the rest of my life kthxbye.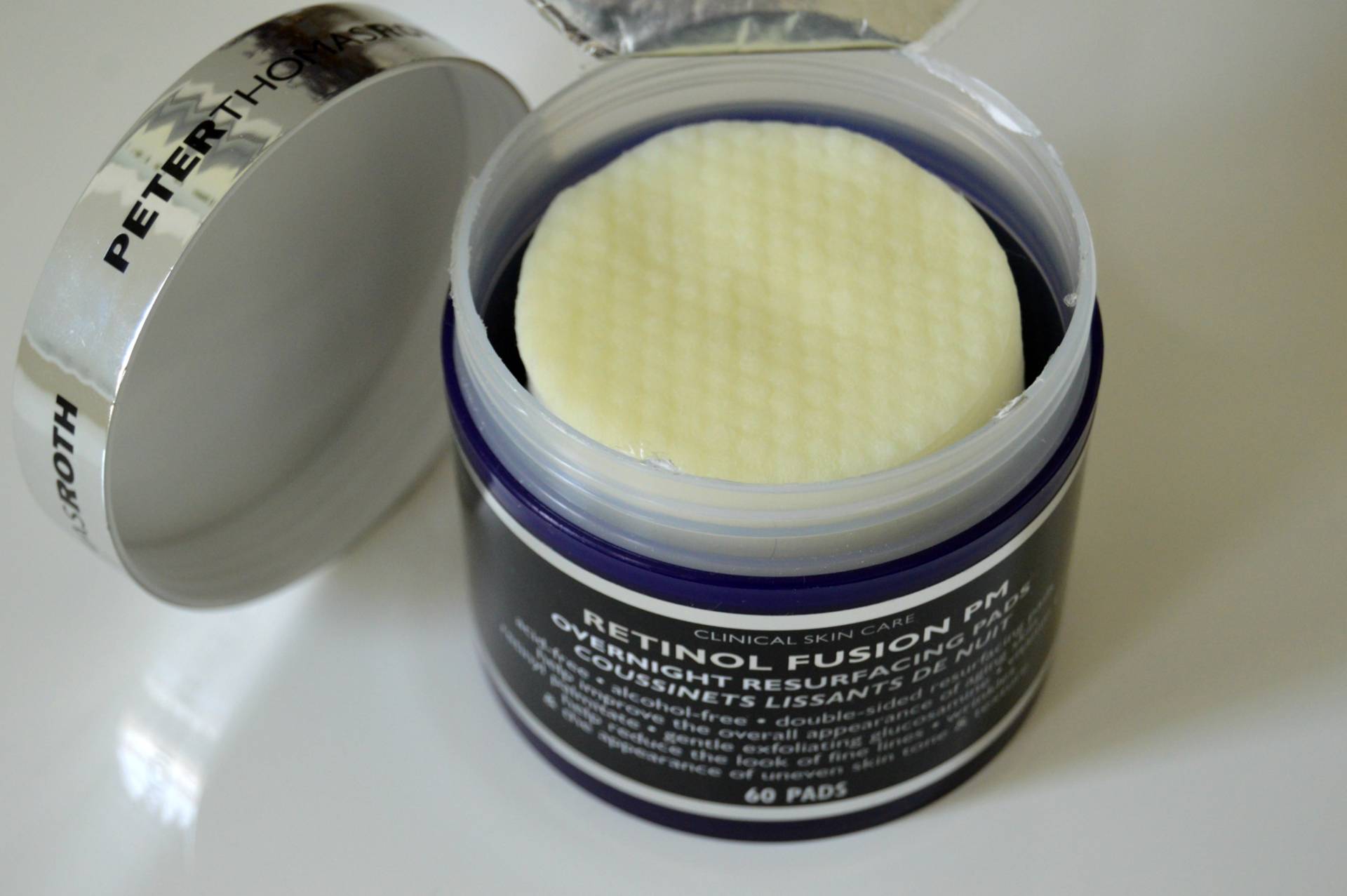 What makes them so different? First, they're completely acid-free and resurface the skin with Glucosamine, a gentle yet powerful exfoliator that works through the night to reveal a clearer, brighter complexion. Retinyl Palmitate does the heavy lifting while soothing agents such as Aloe Vera, Chamomile and Cucumber Extracts keep everything calm, cool and collected. Mega brightening Vitamin C ups the luminosity game overnight while Ceramides strengthen the skin's protective barrier and make it more resistant to damage from the environment.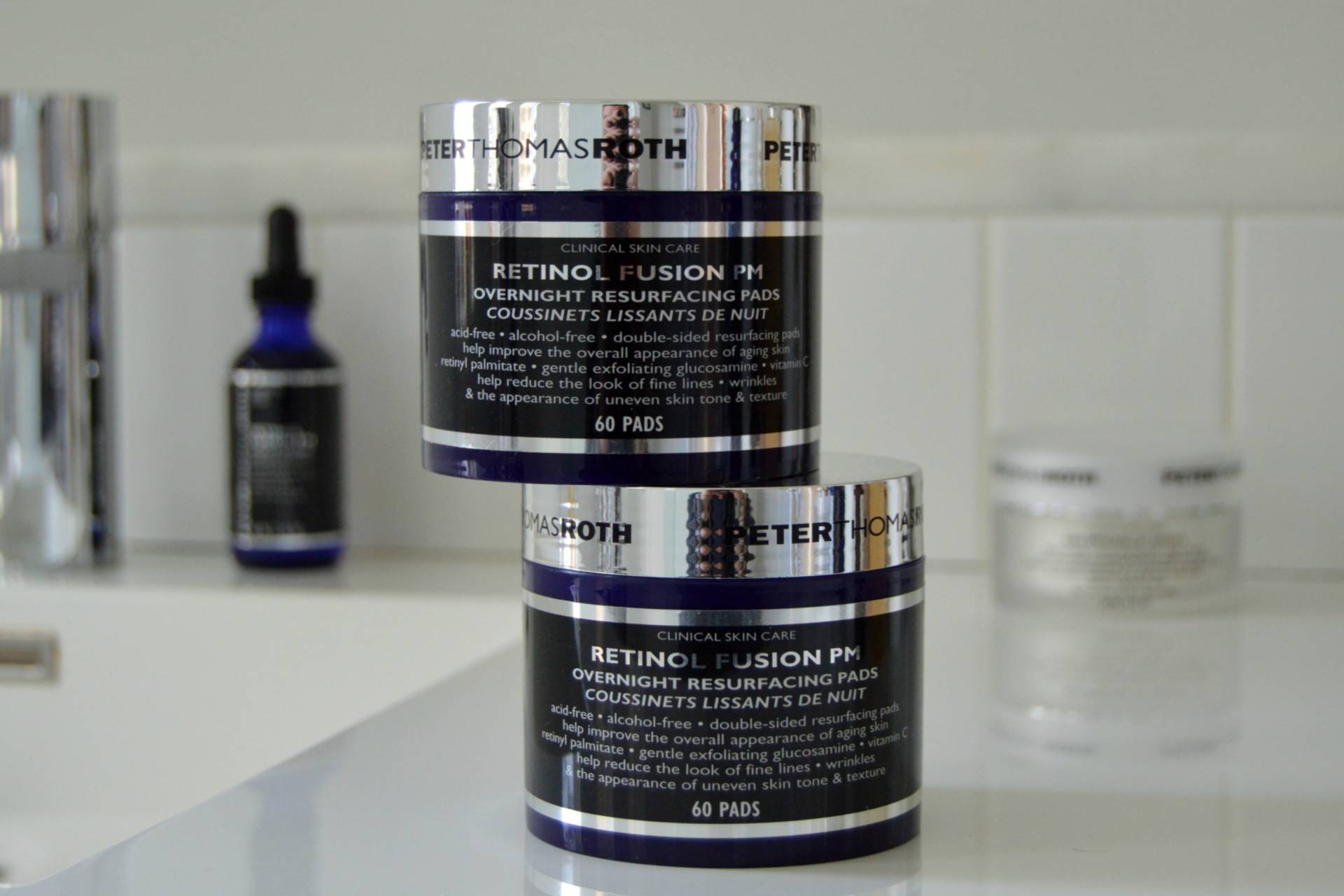 I detect zero scent and there is no tingling sensation. Best of all, rinsing is not necessary. With the textured side facing down, simply swipe across your face. Then, repeat with the smooth side, wait a minute, and continue with your favorite serums and creams.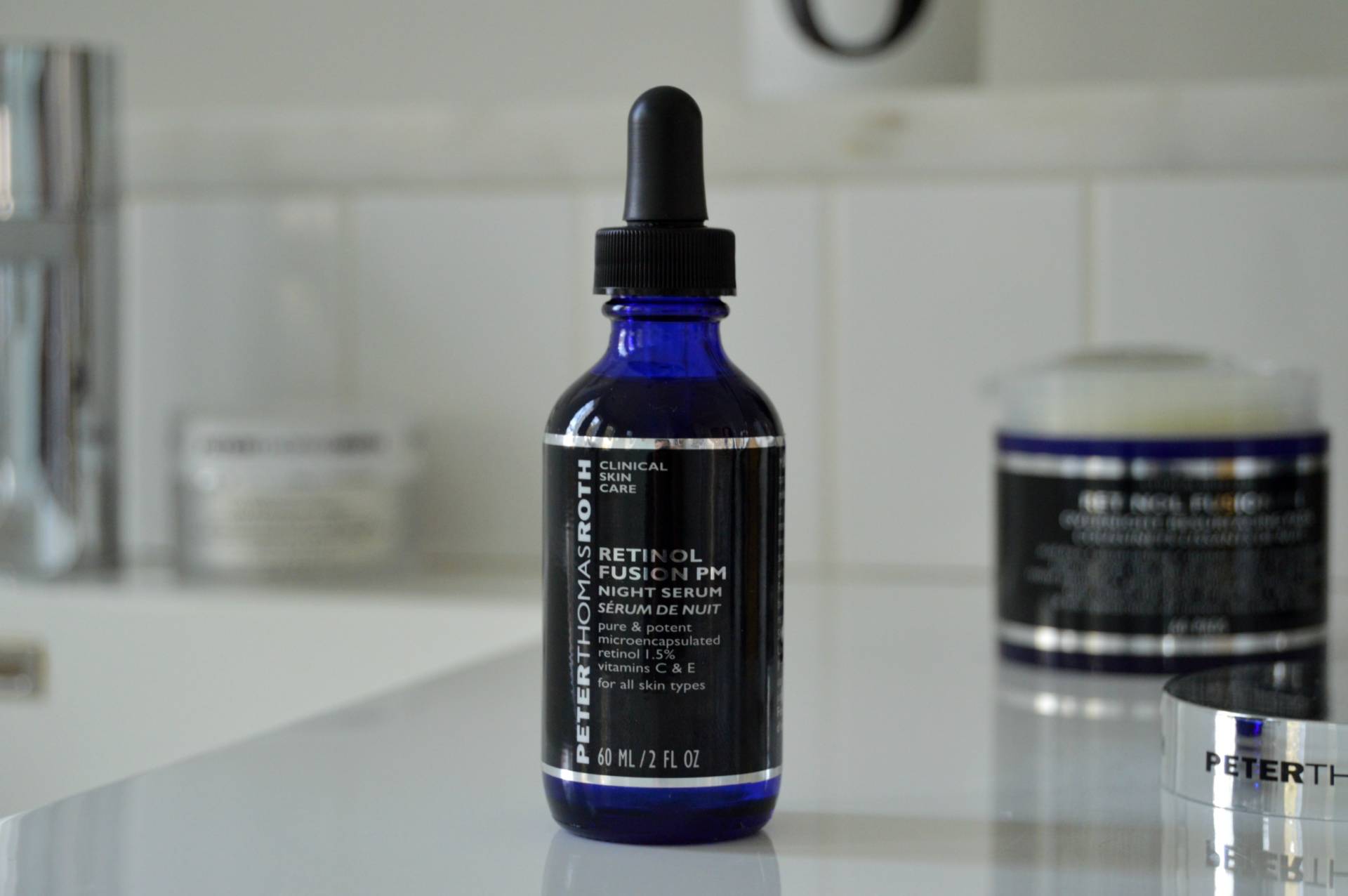 Retinol Fusion PM Serum
A must-have for both beginners and pros, this ultra effective nighttime serum is fueled by time released Microencapsulated Retinol with an impressive 1.5% concentration. Infused with Vitamins C and E as well as moisturizing Squalane, this lightweight (it has a very thin, water like consistency) treatment sinks in without a trace to visibly improve the skin's tone and elasticity.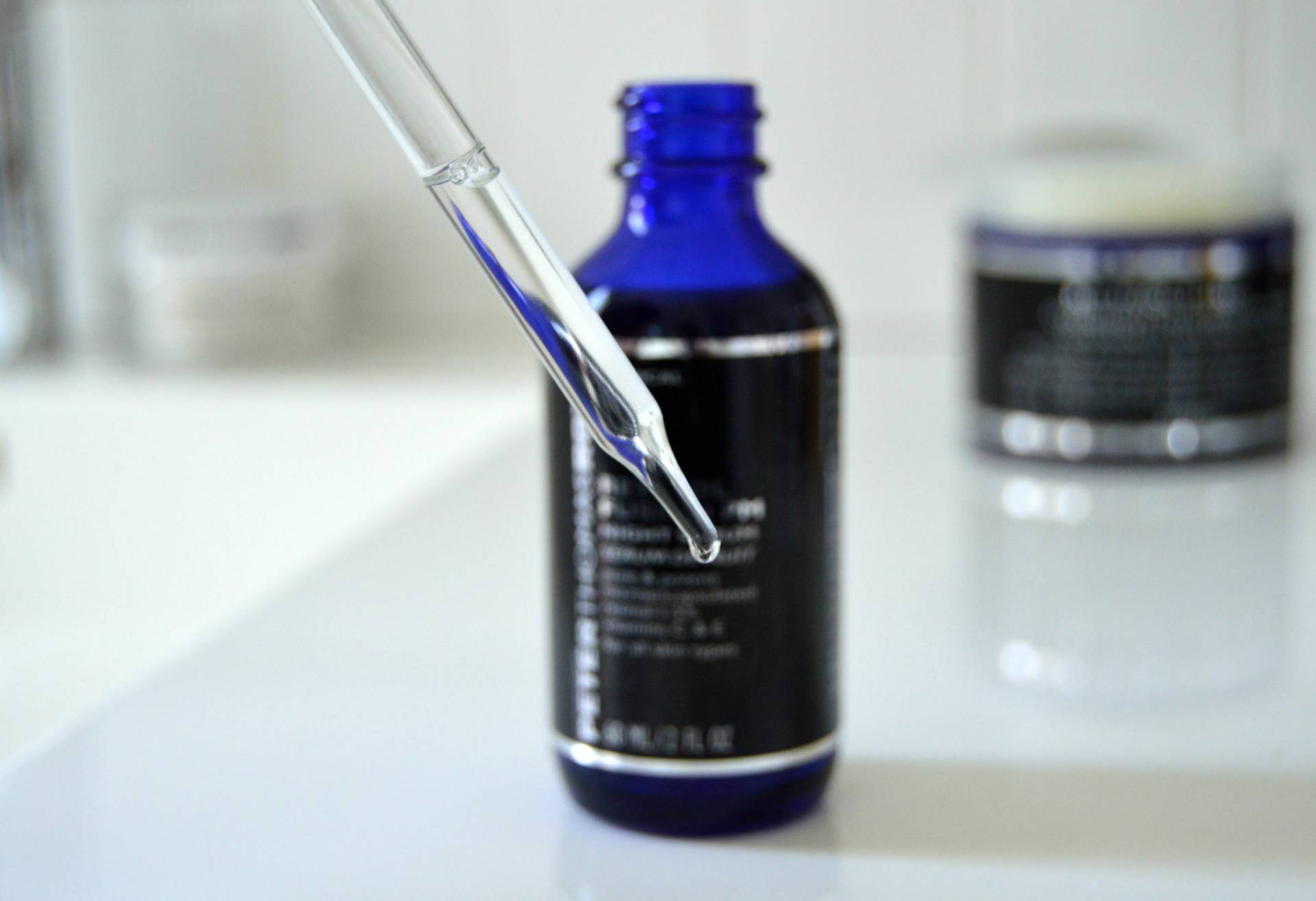 After you cleanse and use your pad of choice, apply a few drops of the Retinol Fusion PM serum onto the palm of your hand and press them into the face and neck. Make it a habit to extend the application to your chest area and rub any remaining product into the backs of your hands.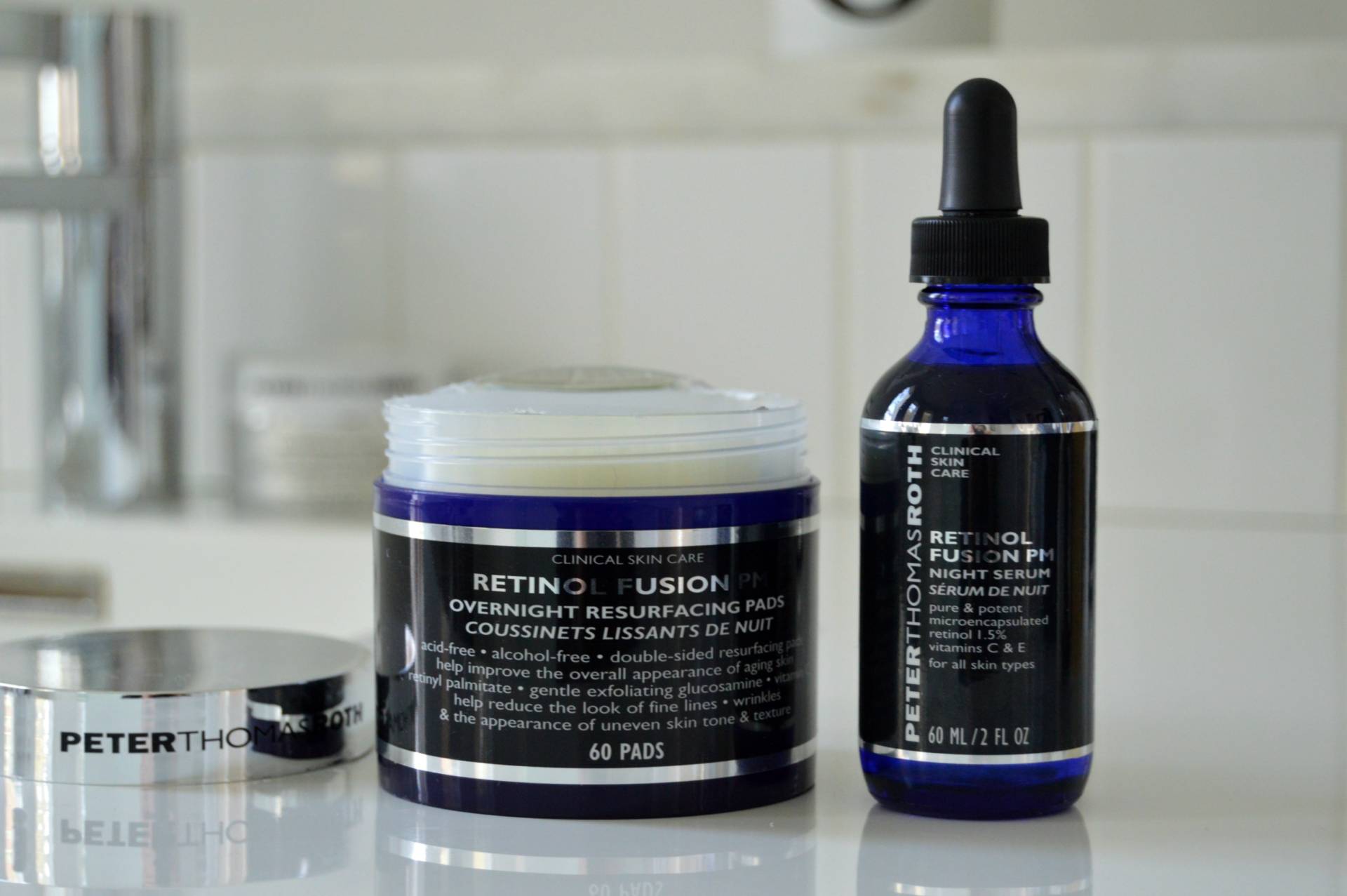 Traditionally, using Retinol would result in peeling since the sped up cellular turnover may cause the skin to shed its upper layer more rapidly. Completely eradicating this unpleasant part of achieving a post-Retinol glow, this Peter Thomas Roth serum is extremely user friendly. As with anything retinoid related, however, it is best to a) start slow (every other night to build up your tolerance) and b) always use SPF during the day as your newly radiant skin will be more prone to sunburn.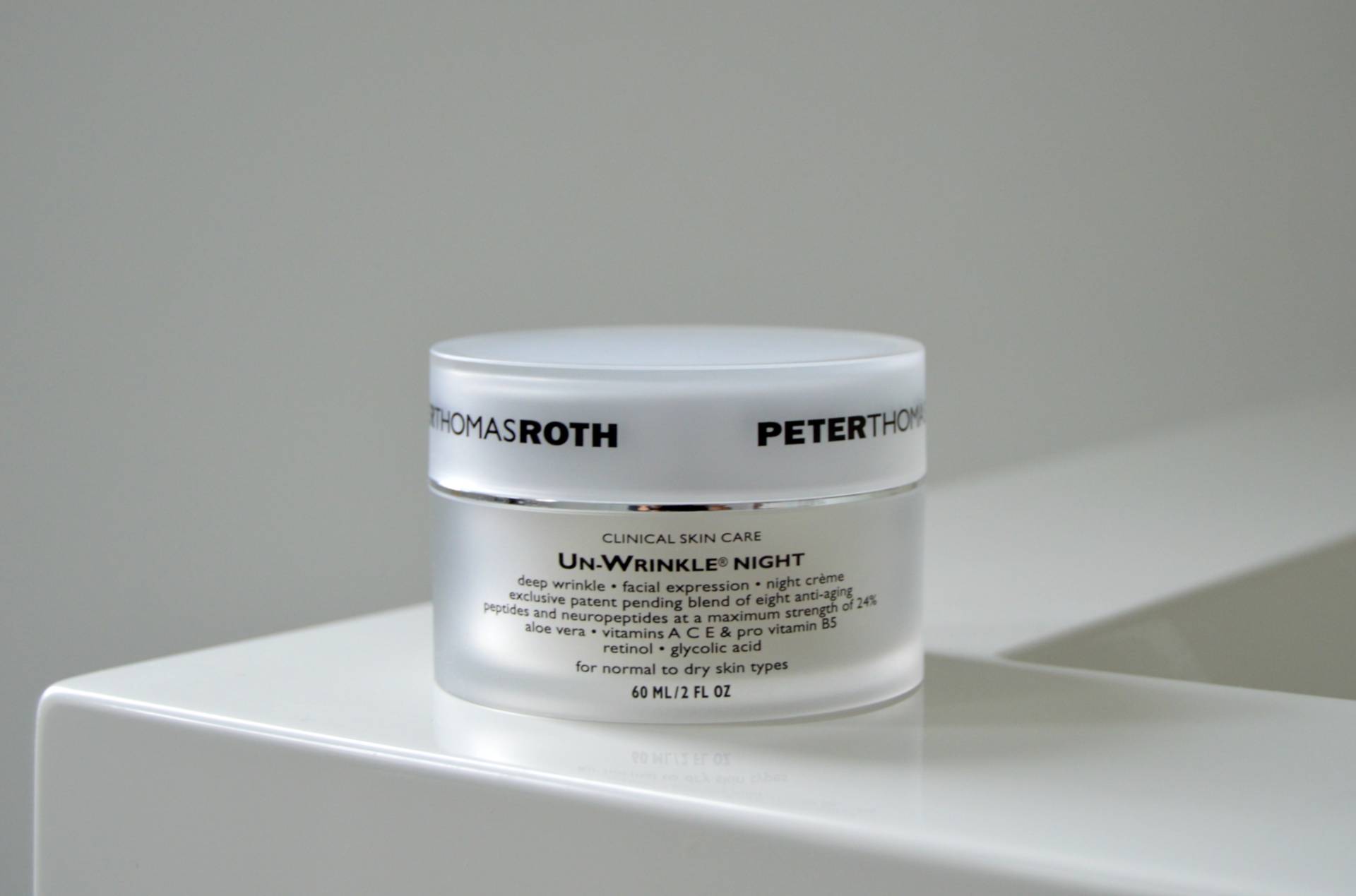 Un-Wrinkle Night Cream
Quite possibly my favorite Peter Thomas Roth moisturizer, the Un-Wrinkle Night Cream features a seriously impressive ingredient deck. Loaded with peptides, neuropeptides, Vitamins A, C, E and Pro Vitamin B5, this rich hydrator also features Retinol and Glycolic Acid to help achieve a firmer, smoother and more refined look. Don't let the resurfacing agents scare you because it is also infused with nourishing Aloe Vera, Glycerin, Avocado Oil and Shea Butter. Dryness? Not happening.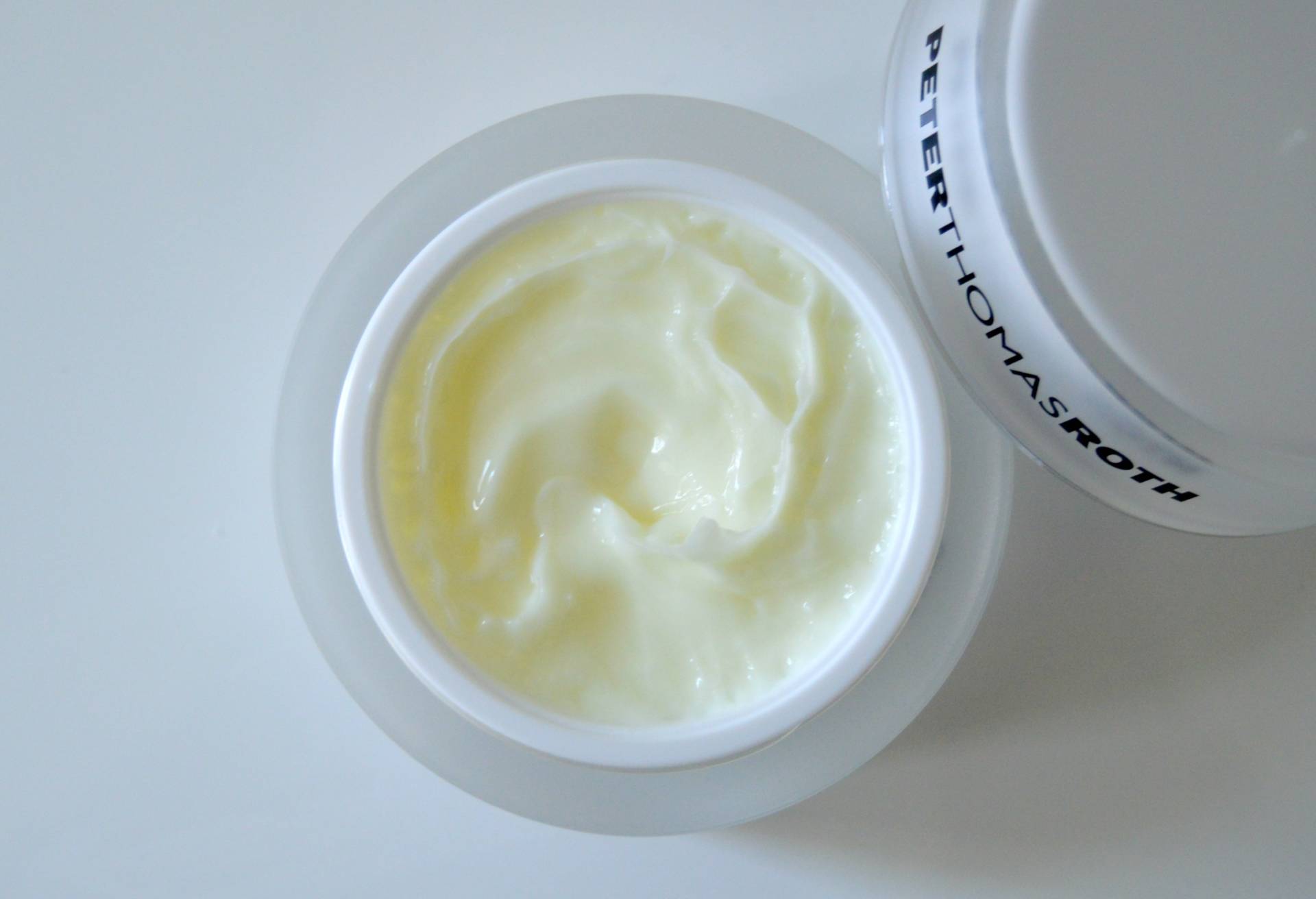 Who needs it? Anyone with a pulse, really. If you're over 25, you're beginning to display signs of aging. Don't shoot the messenger. Lush, creamy and all sorts of dreamy, Un-Wrinkle Night sports a rich texture and barely any scent. It absorbs beautifully and is a fantastic addition to your evening skincare wardrobe. Elegant yet aggressive, it delivers on every promise. My thirty six year old combination skin loves it. If it targets fine lines and dull tone, I'm on it like white on rice. Preserve and prevent, right?
Finally…
You do know I have a tendency to justify skincare splurges. That said, I rarely suggest jumping head first into a full on set, let alone one that is super-sized. As a long time fan of the Peter Thomas Roth brand and even a longer closeted QVC shopping queen, however, I cannot recommend an investment in the Super-Size Retinol Power Trio highly enough. Available exclusively on QVC.com and only today (January 23rd, 2017) for $139. Did I mention free shipping?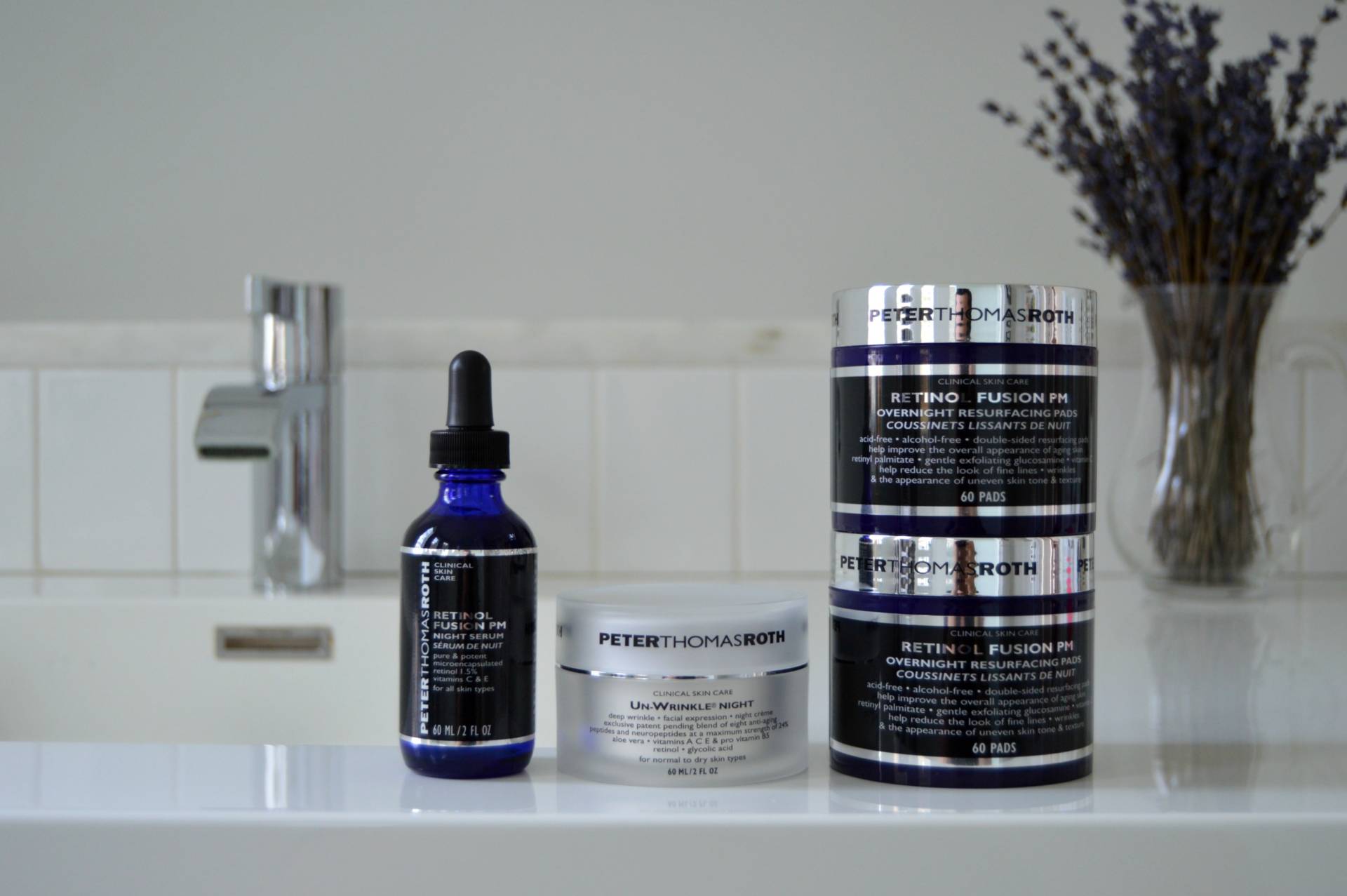 *press samples