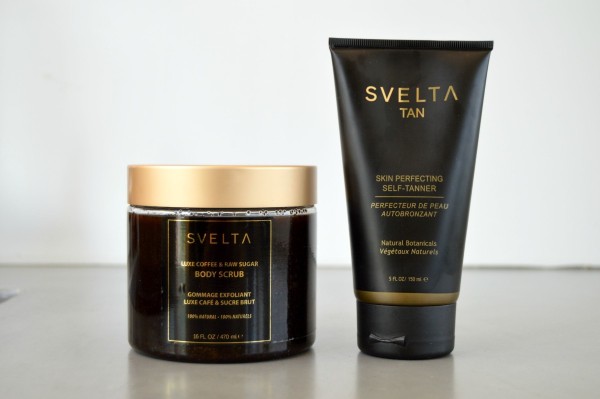 Having just returned from a ten day stint in Costa Rica, you'd think I'd be sporting an unmistakable tan.  Truth is, between the constant applications of countless SPF 50 formulas and a few cloudy afternoons, I may actually have developed a slight vitamin D deficiency. Luckily, waiting for me at home was a surprise package from SVELTA including their Luxe Coffee and Raw Sugar Body Scrub along with the Skin-Perfecting Self-Tanner. Current status: looking the part.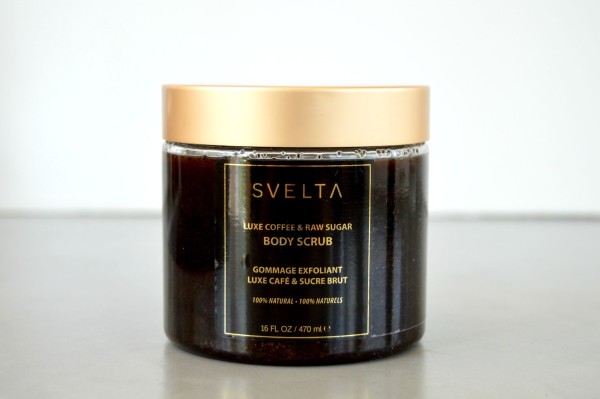 Crucial prior to using any self-tanner, proper exfoliation is key to ensure an even, streak-free and lasting color payoff. Combining an uplifting jolt of aromatherapy with skin smoothing benefits, the SVELTA Luxe Coffee and Raw Sugar Body Scrub is a superb treatment whether you plan to follow up with a tanning product or not. Gentle and effective, this all-natural solution helps to slough off dead skin cells while locking in moisture for immediate glow.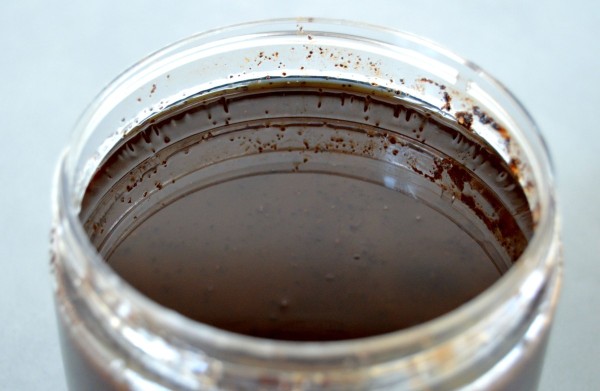 The blend of Raw Turbinado Sugar and ground roasted Coffee Beans provide physical exfoliation while the extra-virgin Olive Oil and Vitamin E base nourishes the skin. With a hint of Cardamom Oil and Grapefruit Extract, expect the SVELTA body scrub to smell as deliciously as it sounds. Seriously invigorating, the sugar/coffee combo gives enough grit to immediately boost your blood circulation. It rinses clean (your shower floor may need a bit of attention because only the sugar dissolves; the coffee does not) and leaves your skin feeling extra soft.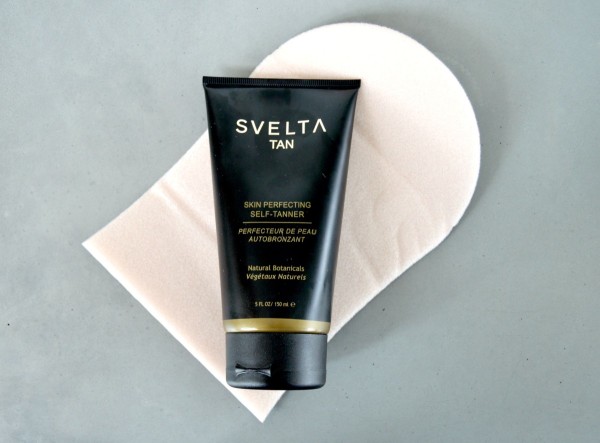 Highlighting the Eco-Cert approved DHA tanning agent, the SVELTA Skin-Perfecting Self-Tanner features an impressive deck of natural ingredients. With an emphasis on tone correcting, the formula is packed with skin loving extracts of Guarana, Camu Camu, Sacred Lotus, Green Tea, Chamomile along with Evening Primrose, Olive, and Sweet Almond Oils. A healthy dose of Vitamins B5 and E, Hyaluronic Acid, Coenzyme Q10 assure your skin is firm and hydrated in addition to its exhibiting a fresh golden glow.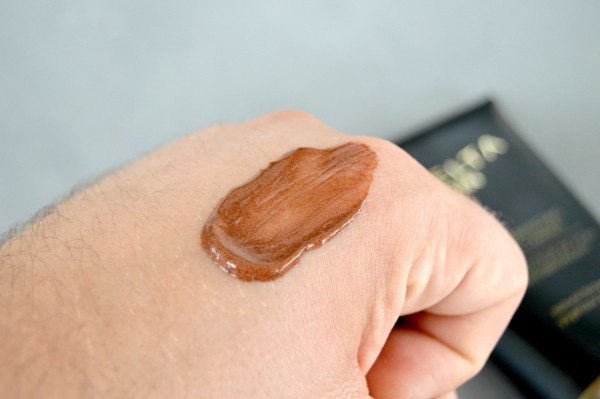 Smooth and creamy in consistency, the SVELTA Skin-Perfecting Self-Tanner (with mitt) applies like a dream.  A single swipe delivers immediate color payoff with a slight tint that develops into a full on tan within 4-7 hours. Skipping the gradual trend (ain't nobody got time for that), the SVELTA tan is on point with a striking and natural effect clearly visible after a single use. Without leaving marks on towels, sheets, nor clothing, my tan has only just started to fade after three days of having applied the product.  My tip to extend the life of any self-tanner magic: trade the loofah for a bar of Dove soap in the shower and avoid the jacuzzi. Well, avoid the jacuzzi regardless; it's so 90's.
Indie brands rarely excite me, but as a self-proclaimed self-tanner fanatic, I couldn't resist trying SVELTA. Offering the level of luxury comparable to a major player in the prestige market, I look forward to seeing which other natural formulas join this fabulous duo. Available at sveltatan.com, the Luxe Coffee and Raw Sugar Body Scrub retails for $48 (16 oz) while the Skin-Perfecting Self-Tanner for $38 (5 oz).