Technically low maintenance yet annoyingly particular, guys often become the holiday shopping roadblock. I KNOW! Luckily, I'm a guy who lives with a guy who is surrounded by product. I'm asked 'do I need it?' and 'will he use it?' on a daily basis, so I'm happy to weigh in with some winning ideas for the gift giving season and beyond. Some picks come with pretty amazing limited time savings… Current mood: sharing is caring.
If he's adventurous, modern, and believes in taking good care of himself, you can't do any better than a LUNA™ for MEN device from FOREO. Stylish and innovative, this face cleansing tool utilizes sonic vibrations and works with any cleanser to lift facial hair for a closer shave and loosen dirt and oil for a deeper feeling clean. Featuring an anti-aging mode, LUNA™ stimulates collagen production to prevent and minimize visible fine lines, especially around the eyes. Easy to use and perfect for travel, it lasts months on a single charge and adds a high-tech touch to any bathroom. Use the code INHAUTE at checkout while shopping at foreo.com and save 15% on anything on the site. You'll also receive free shipping. Offer valid until 1/6/16.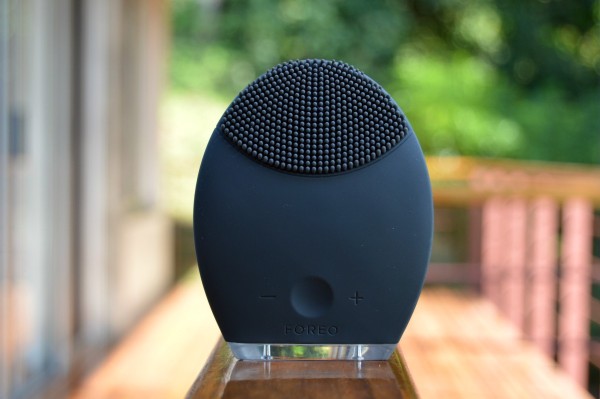 If you've noticed he's been expressing interest in your skincare, but shies away from pretty packaging or floral scents, here's an idea. Men's Fitness actually recommends that guys seek out this next product in their girlfriend's bathroom cabinets. Peel pads. Crucial to a proper grooming regimen, these single use wipes exfoliate without irritating for an instantly healthier, younger looking complexion. Radical Skincare Age-Defying Exfoliating Peel Pads contain a blend of Alpha and Beta Hydroxy Acids to promote healthy cellular turnover for a smoother, radiant, more even tone. The silver jars are so gender neutral, he will be reaching for them daily. Save 20% on anything at RadicalSkicnare.com with the code OMGBART. In other words, stock up. $75 (60 pads)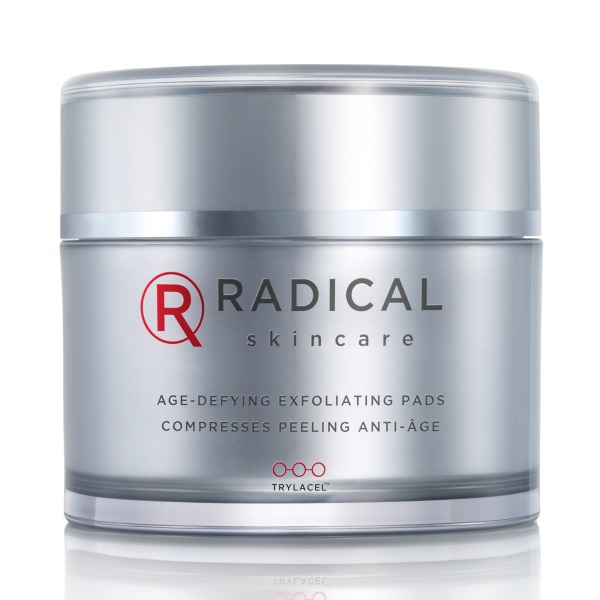 Chances are, the guy you're shopping for is a simple razor kind with a classic aesthetic. The guys at Harry's (yep, the same ones who made shaving cool) are offering their Winter Winston Set with a limited edition copper handle this holiday season. Polished to perfection, the ergonomic handle gets a gold star for its looks alone. Far from basic, this simple yet appropriately festive look stands out without obvious bling. Paired up with a Foaming Gel (the best) or Shave Cream, three blade cartridges and a travel cover, the entire set is only thirty bucks and ships free. It doesn't get better nor easier. Harrys.com
If you want to spruce up his shower or sink, definitely head The Body Shop way. Known for their perfectly mastered mass-tige approach, these quality formulas are straightforward, non-intimidating and most of all, effective. Full of options to upgrade the hair, face, or body care routine, these appealing staples are also surprisingly affordable. You can't go wrong with the Modern Day Gent's Post Party Rescue Kit ($38) or by treating him to a personalized assortment of bestsellers: Maca Root Shave Cream, Tea Tree Body Wash and Satsuma Body Polish. It's all happening at thebodyshop-usa.com.
Appearing on the blog recently, MANMADE: The Essential Skincare & Grooming Reference for Every Man
by Chris Salgardo is a book without which a gift guide would not be complete. Channeling his passion and knowledge for everything grooming, the President of Kiehl's USA teaches us the art of looking our best without expending too much effort. Completely preach free, this reference guide is studded with stunning photos, genius advice, priceless recommendations, and fascinating interviews. If there is a bachelor, boyfriend, or brother on your holiday list, each will appreciate a personal copy of MANMADE
. A book is such a chic gift. Ship direct via amazon.com (best price, too!).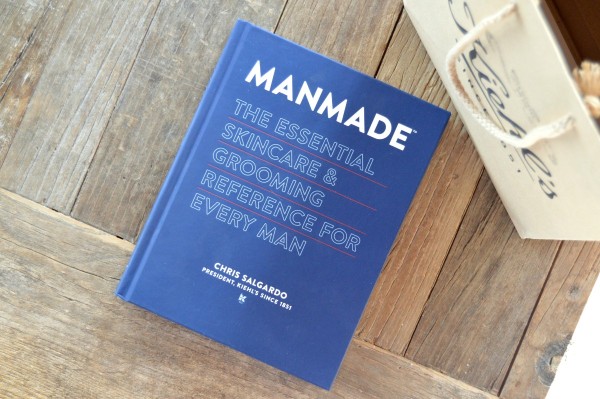 If you're hoping he'll up his fragrance game, keep things classic and masculine with the latest scent from Cartier. Upgrading its iconic 90's launch of Pasha de Cartier Edition Noire Sport, released this month, gives a contemporary twist to the original. Balancing citrus, aquatic, and woody notes, this elegant blend opens up with grapefruit and melon, lingers with hints of sea air in the middle, and dries down with earthy cedarwood and amber. Grown up and sophisticated, the latest from Cartier is an olfactory experience for everyone involved. Available exclusively at macys.com. $110 (3.3 oz.)