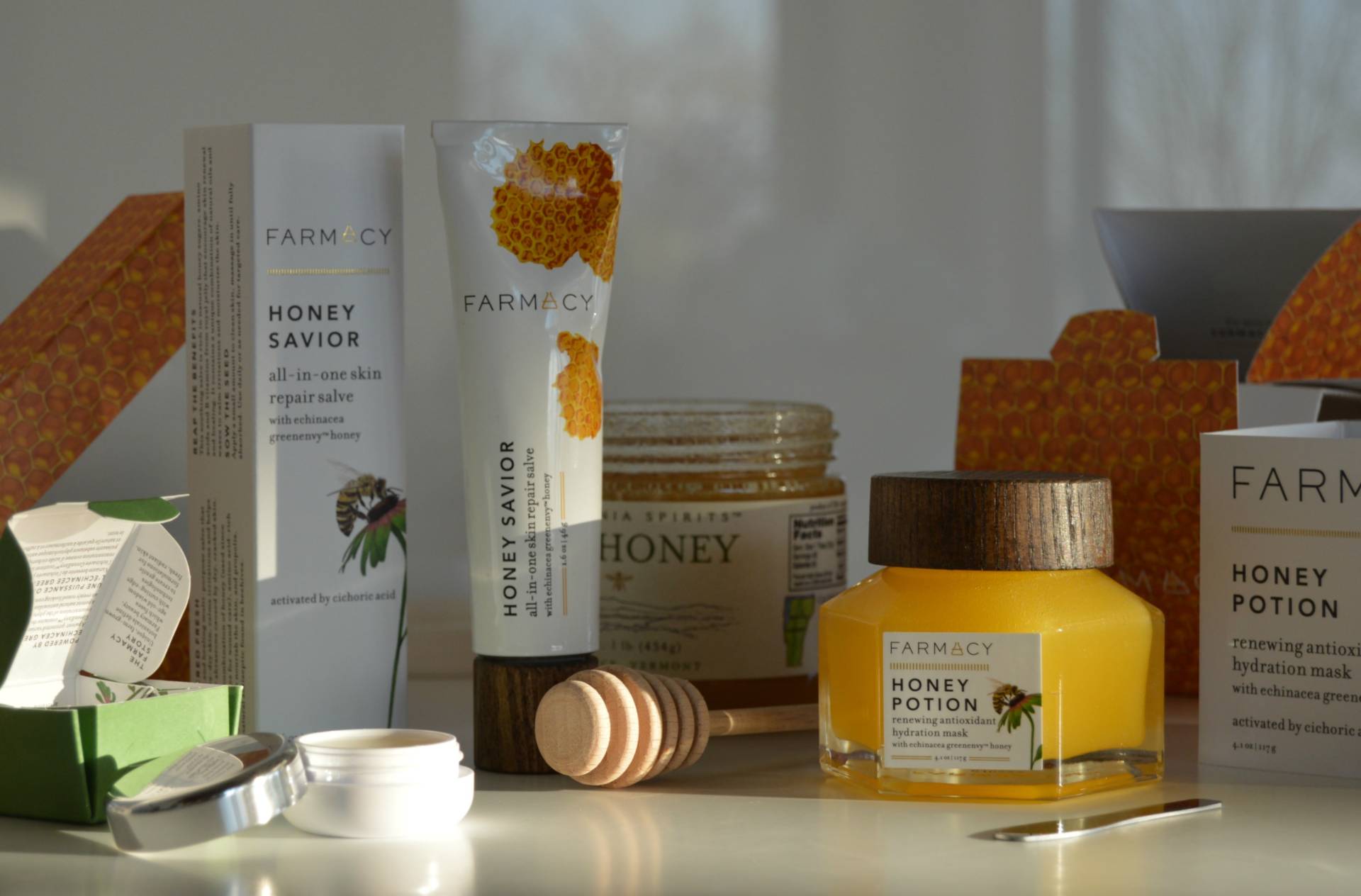 Low key chic, Farmacy first blew me away with the Hydrating Coconut Gel Masks over a year ago. Shortly afterward, my husband made the New Day Gentle Exfoliating Grains a permanent fixture in our shower and refuses to use any other powder face wash. Most recently, the brand launched two treatment products formulated with our environment and complexions in mind – Honey Potion and Honey Savior. Both are good for the bees as well as your dull, dry and aging skin. A definite win win.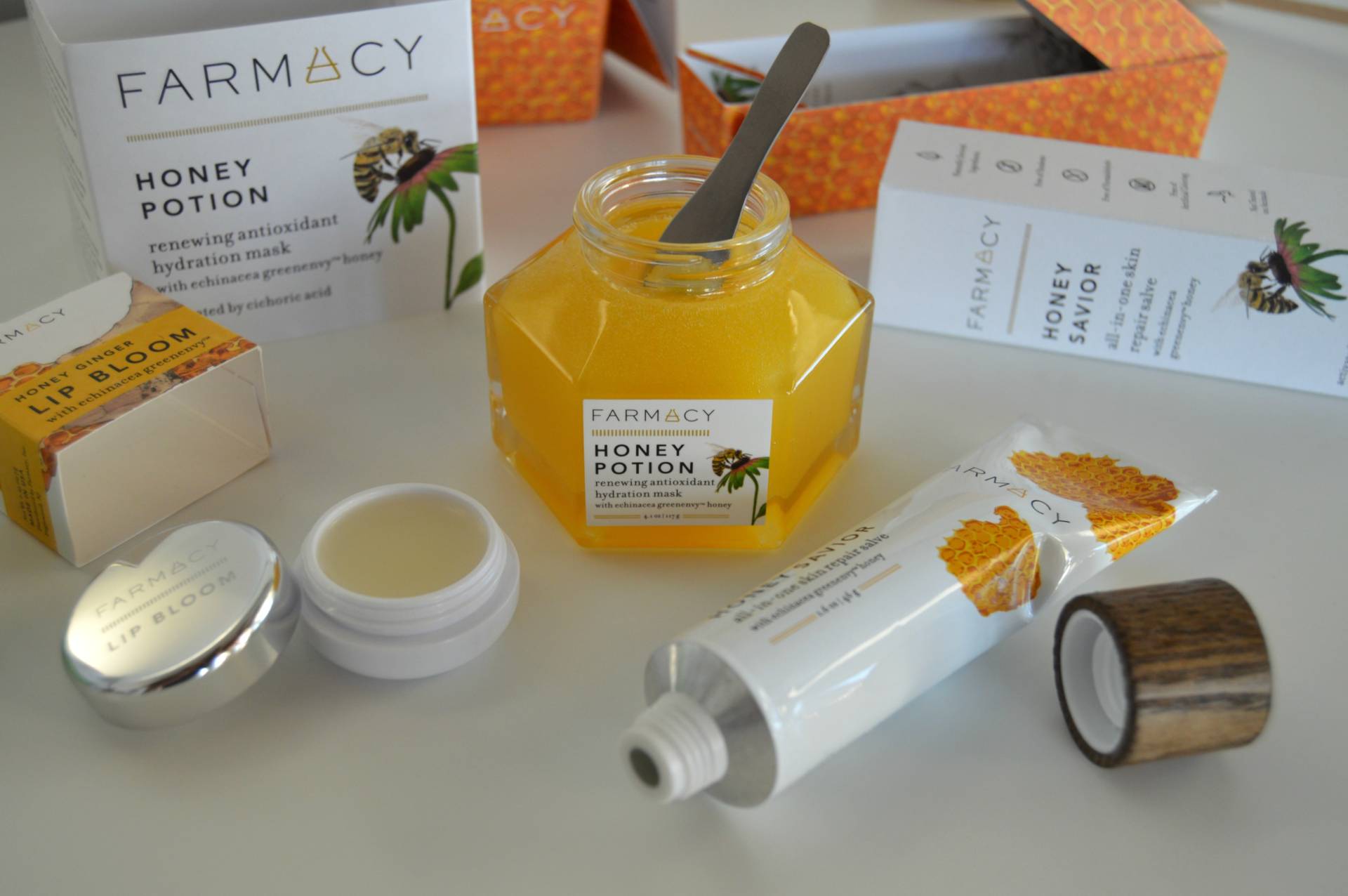 Embracing natural resources and utilizing raw materials, Farmacy's GreenEnvy™ compound is the common thread across its range. Driven by the protective and firming Cichoric Acid found in the Echinacea Purpurea plant, this unique extract delivers intense moisture and superb brightening powers when combined with honey.
Not your average honey.
Why is Farmacy the way to go vs. a jar of raw honey at your local farmers market? Less messy for one? All kidding (and stunning packaging) aside, the elegant formulas blend Propolis and Royal Jelly with Honey to cover all the skincare bases. Celebrated in ancient Greek and Roman texts, honey is one of the most healing, nourishing and antiseptic ingredients found in nature. Farmacy is just giving it a modern makeover. And goes farm-to-vanity with their own beehives in Upstate New York. Because local.
Honey Potion
Yes it is. A potion indeed, this Farmacy invention is a potent treatment of which I just can't get enough. The honey-hued waxy balm texture goes on clear and turns white as you massage it into the skin. Within seconds, you experience a slight warming effect, which makes your face feel all sorts of alive and rejuvenated. There is no burning nor stinging, but if your skin tends to be sensitive, do a patch test and remove at the five minute mark. By the way, it rinses beautifully and serves seriously impressive radiance in just fifteen minutes. Your skin may look a little pink, but after applying a layer of serum and moisturizer, all you see is… that glow. 🙂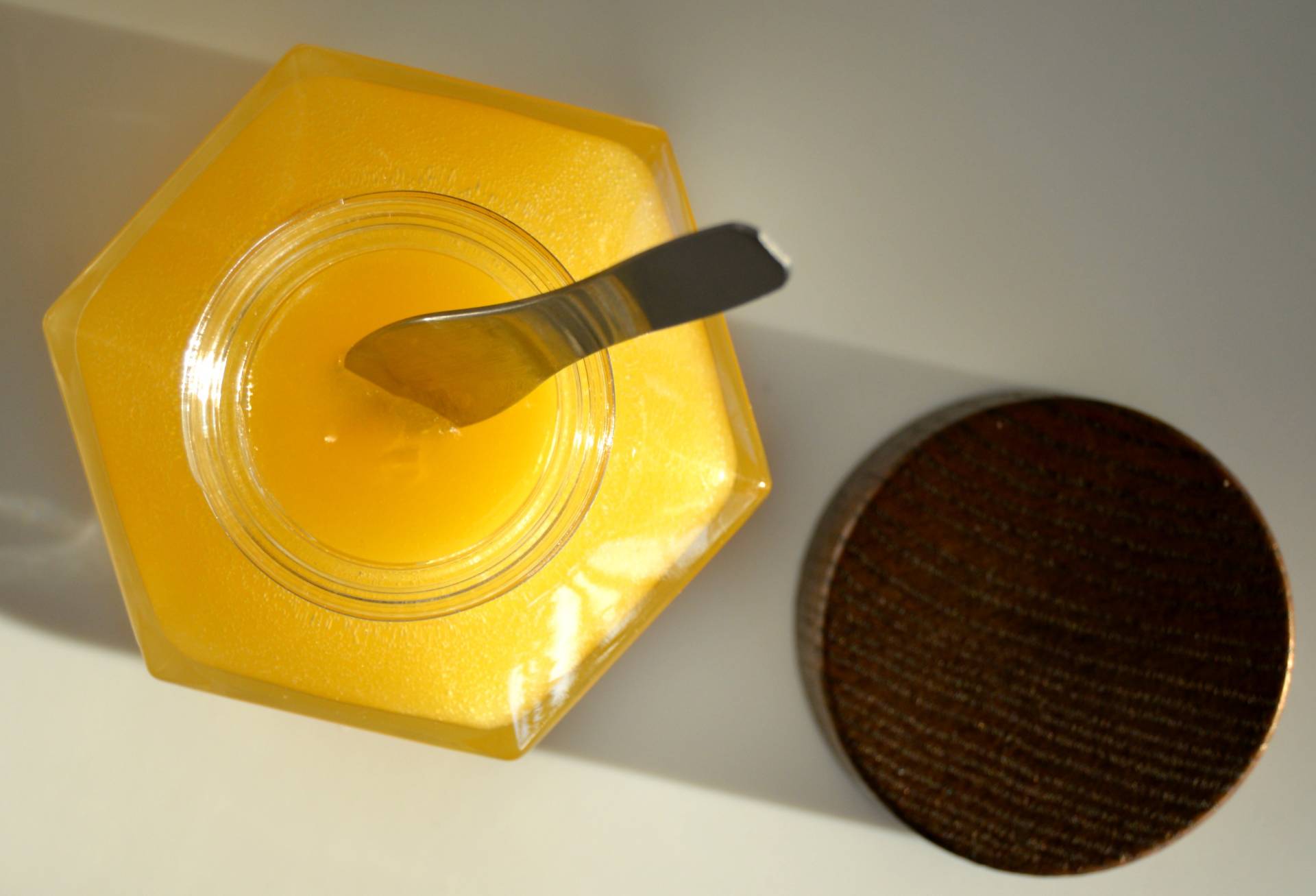 Major props for the stately jar, chic metal spatula and magnetic lid– that thing never gets lost and always stays in place. I wish every brand did that! There is barely a scent to Honey Potion and the straightforward ingredient deck is very much appreciated. Totally free of fluff, parabens, formaldehyde and artificial coloring.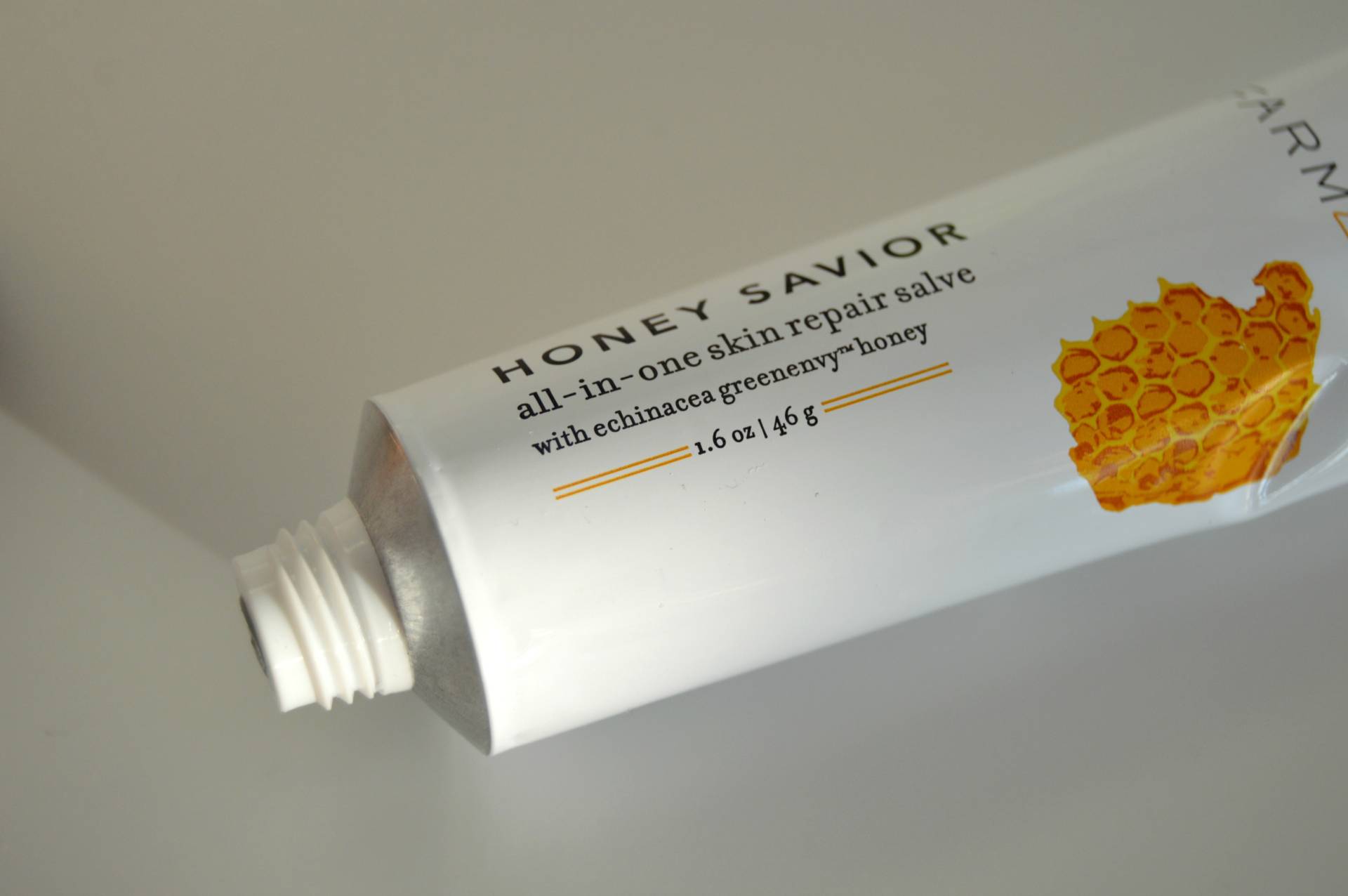 Honey Savior
Dubbed the 'all-in-one skin repair salve,' this metal tube of magic is indeed an all-purpose solution for anyone dealing with dry, flaky, itchy or inflamed skin. A fan of balm like formulas, I am keeping this one on the night stand so that I can slather it on my elbows and arms before bed. The subtle honey aroma is a pure aromatherapy perk. Loaded with triple the bee made goodness (Honey, Propolis, Royal Jelly), natural plant oils (Castor, Sunflower, Canola) and waxes (Beeswax, Carnauba, Sunflower & Candelilla), this solution is rich in amino acids and B Vitamins. It regenerates, soothes and protects skin impacted by environmental aggressors.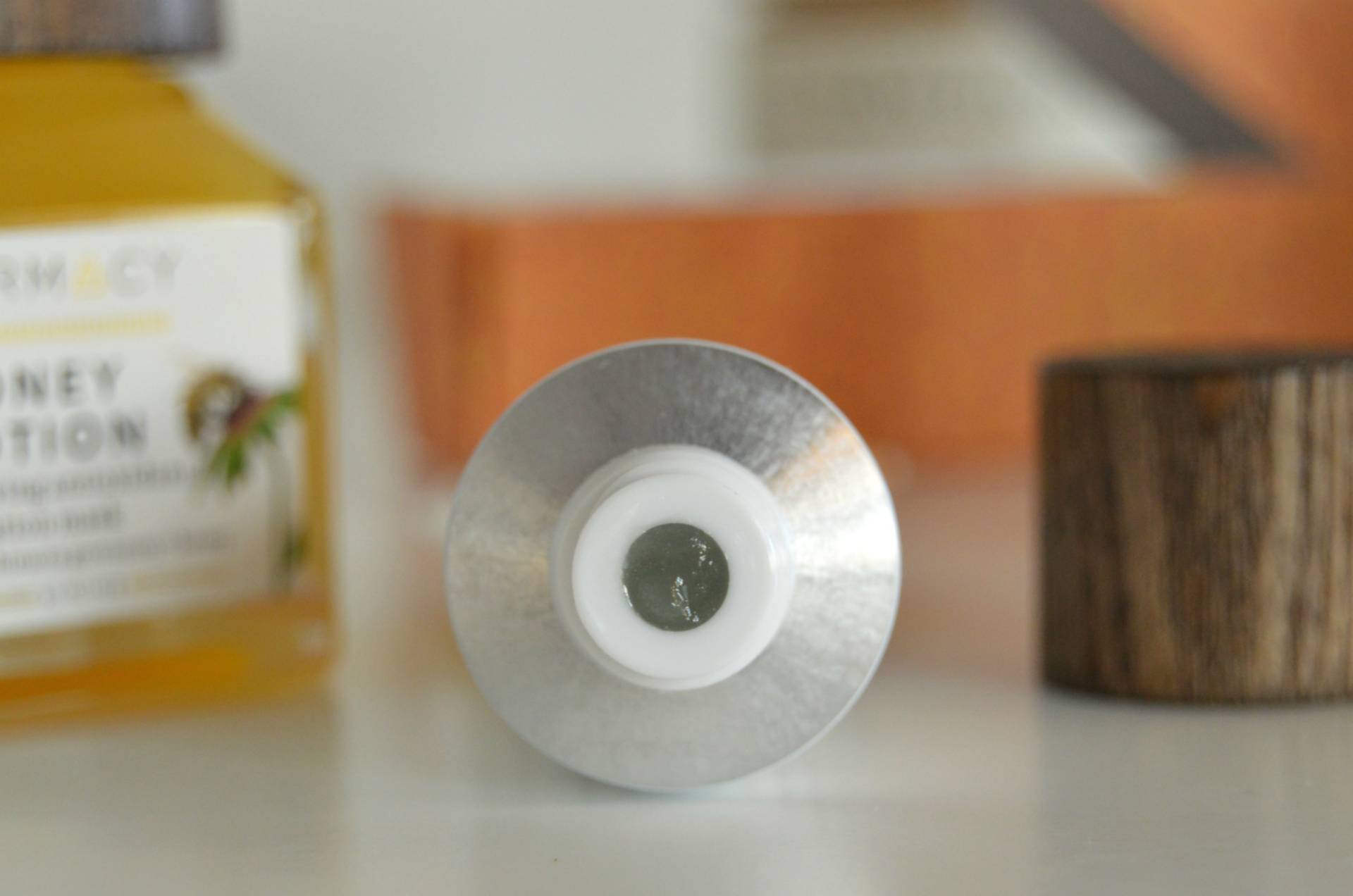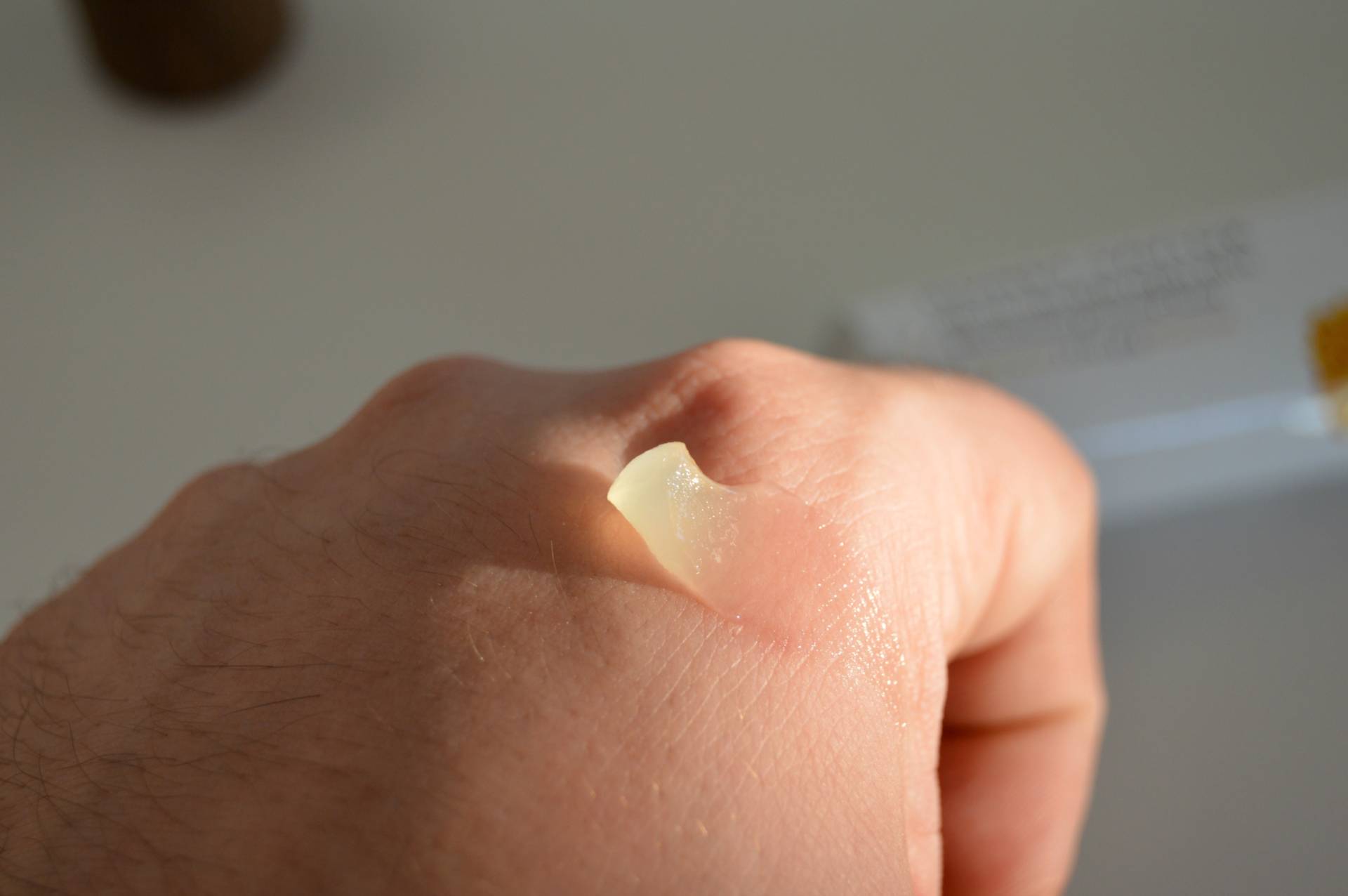 Farmacy Honey Savior is surprisingly non-oily and absorbs very well. Moreover, it leaves a lasting moisture cushion without feeling heavy. I have yet to use it on my face, but with winter weather about to get real, it will soon be hitting my wind burned cheeks. An extra star for Most On-Brand Packaging. Ever.
Add to cart.
Available exclusively at farmacybeauty.com, a percentage of the proceeds from every Honey Savior ($34) product is donated to the Bee Education program at citygrowers.com. Honey Potion ($56) can be found on farmacybeauty.com, Sephora.com and QVC.com.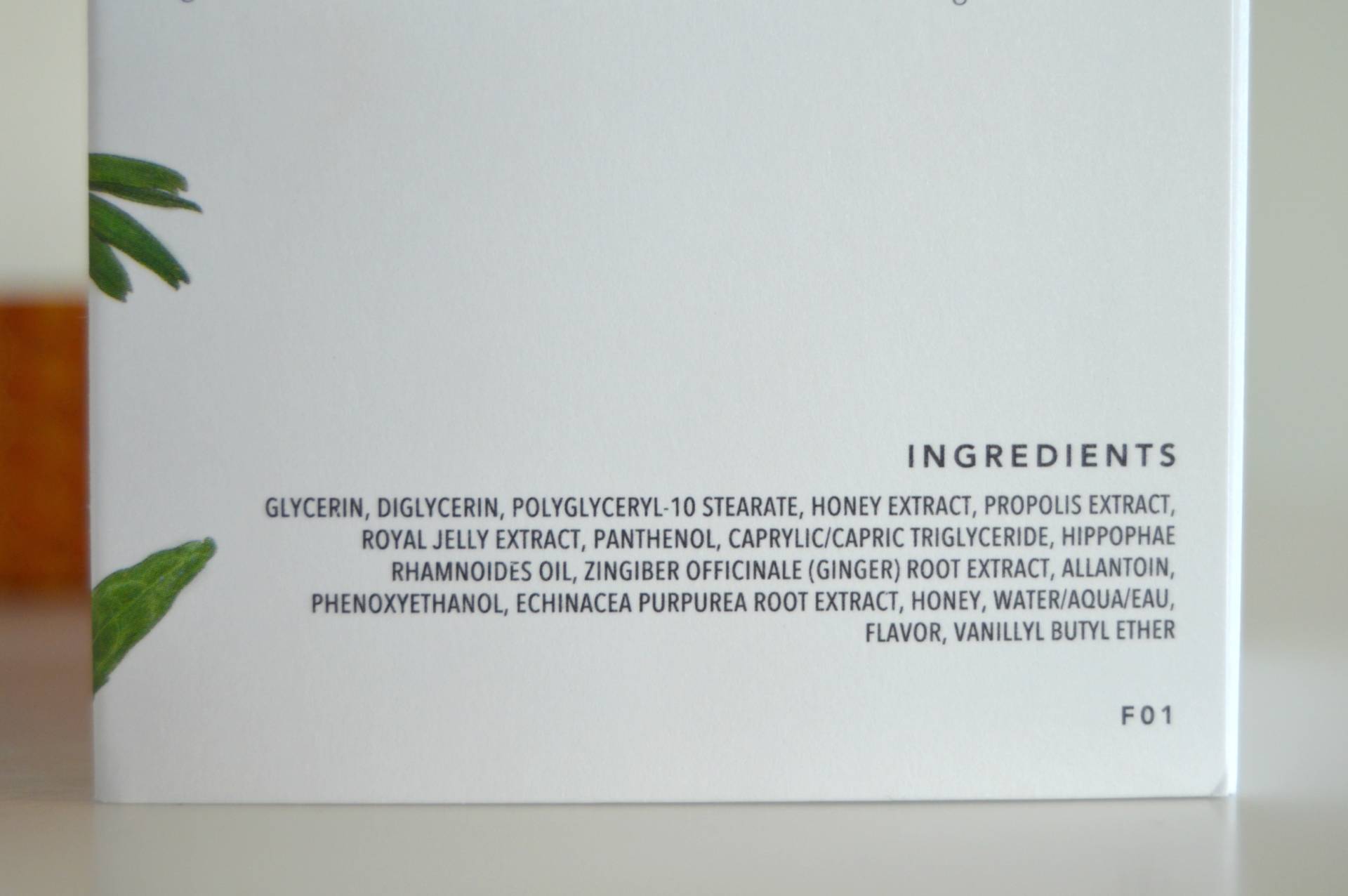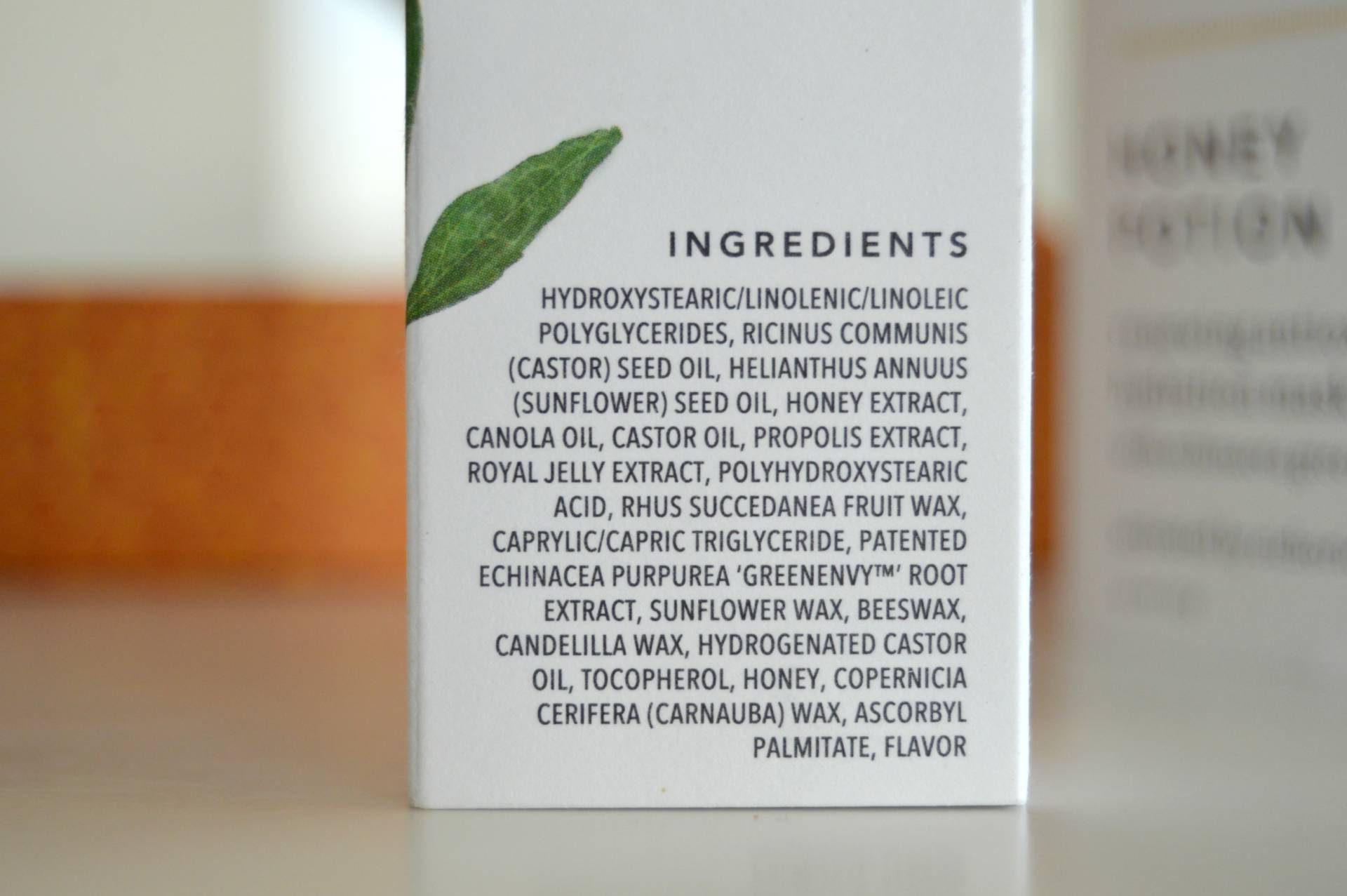 *press samples