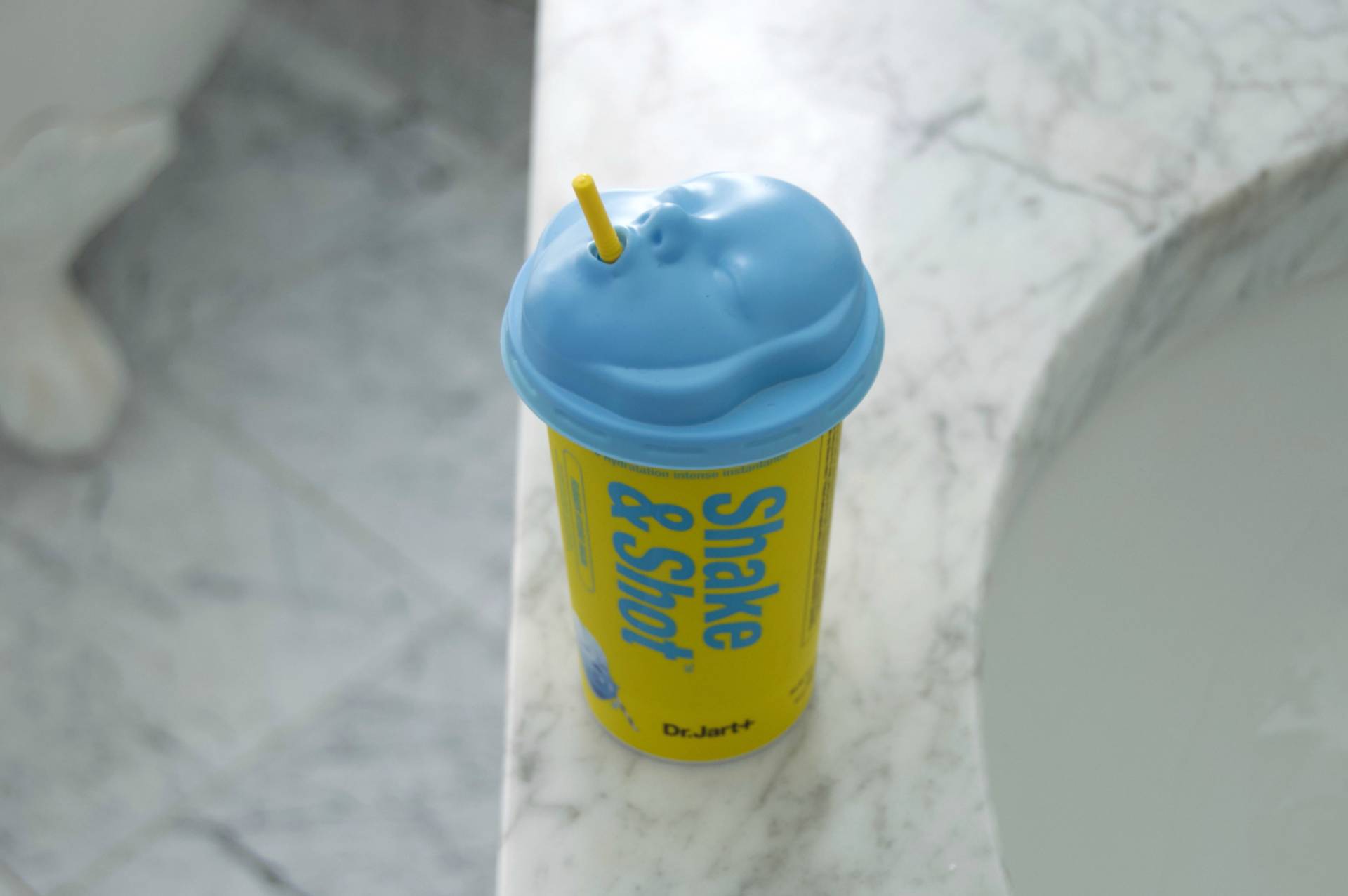 Back in the very late nineties (1999 to be exact), on my very first visit to Sephora (Times Square in NYC), I remember being fascinated by what at the time was a rather unique face mask from bliss. Packaged in bucket-like containers, the powder formulas were to be mixed with water, applied to the skin, and peeled off after they rubberized, which literally took minutes. My point? The K-beauty trend of modeling masks isn't all that new. The experience, however, is much more refined and user-friendly today. Just try Dr. Jart+!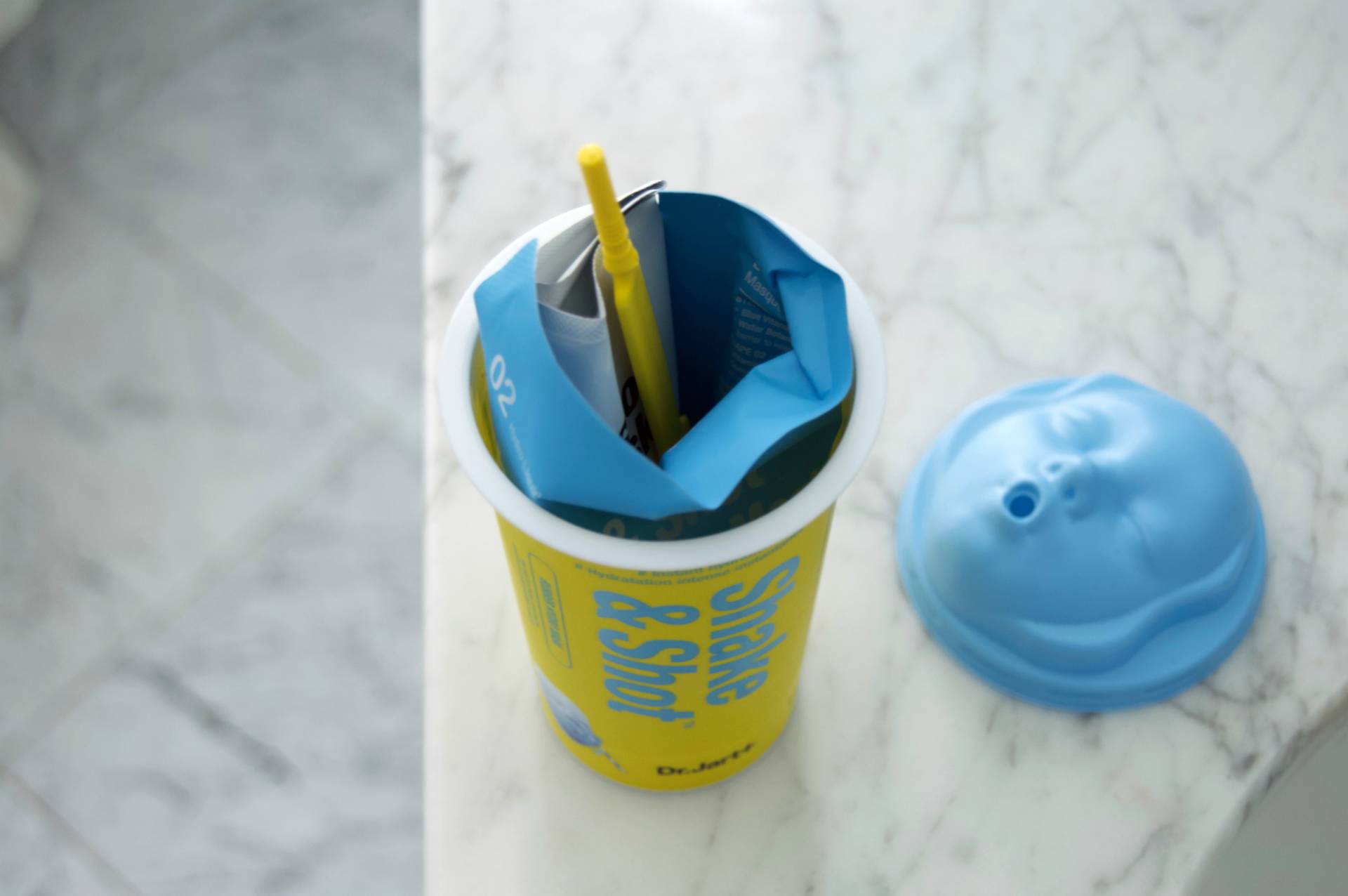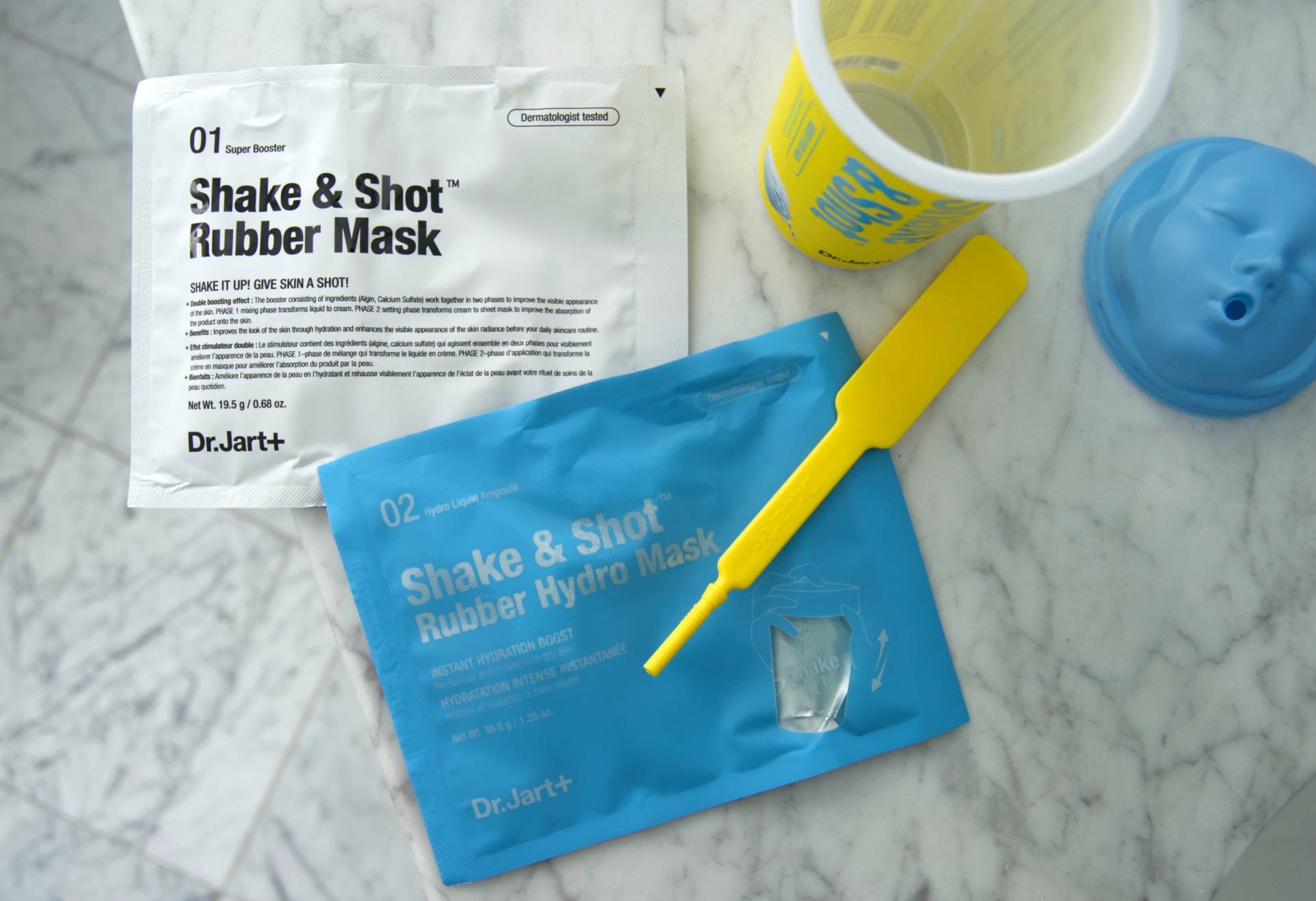 The single-use, disposable drinking cup like containers of Dr. Jart's Shake & Shot™ Rubber Masks are vibrant, brightly colored, and capped with a molded imprint of a slightly creepy face of a baby sucking on a straw (which is actually the applicator spatula). Hard to miss. Drawn to this beauty novelty on my recent Sephora drive-by, I picked up a couple and couldn't wait to get home. And… model.
Their concept is simple. And, if you follow directions, mess-free. Inside each cup, you'll find two packets: a gel and a liquid. Pour the contents of both into the container, remove the mixing spatula from the lid (something I wish I had done), cover the baby's mouth with a finger, and shake, shake, shake. As chemistry would have it, the thickening and emulsifying agents bond and create a semi-solid, non-dripping texture.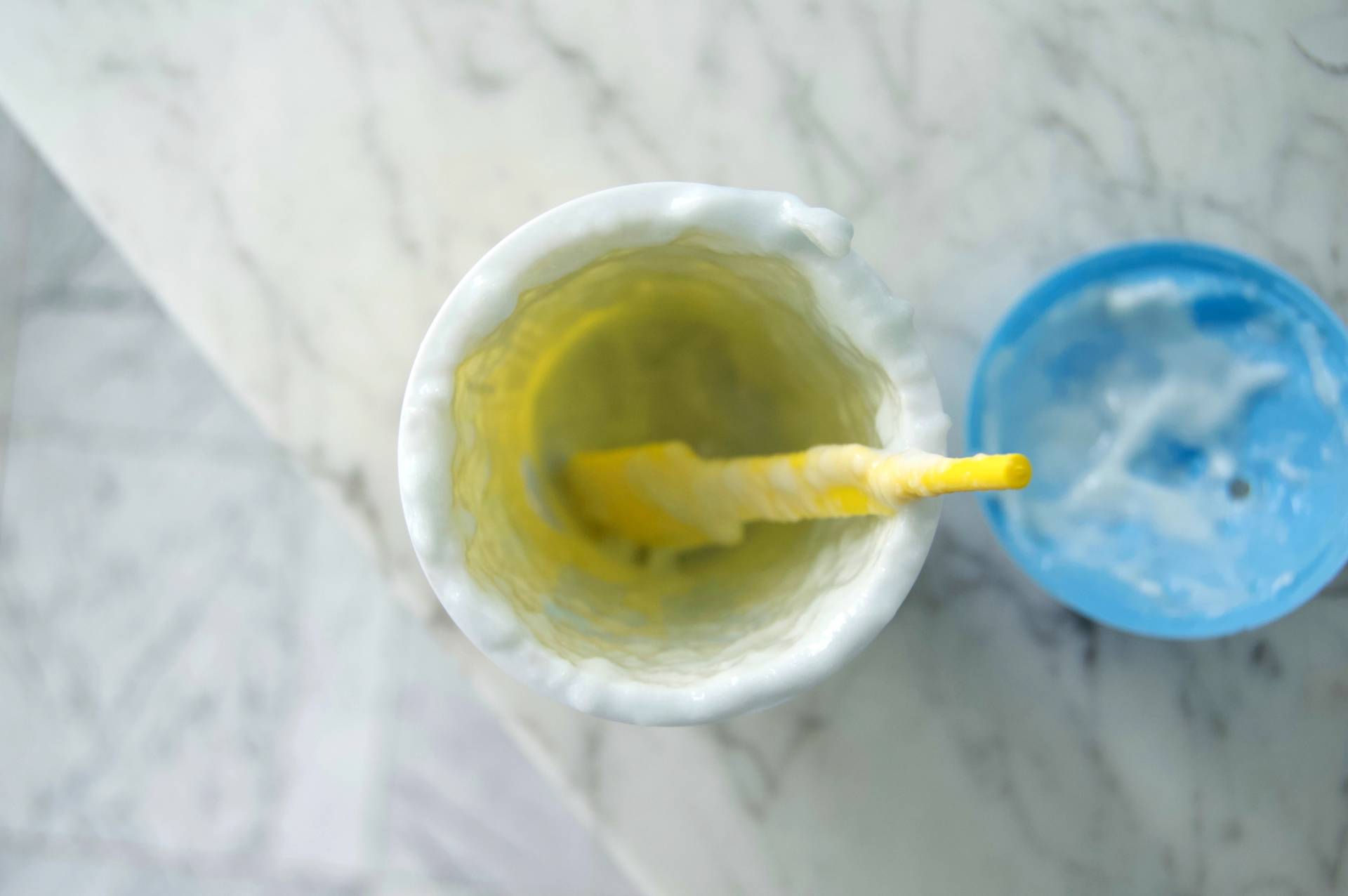 Apply it immediately. Don't delay because within minutes, the mask becomes less spreadable. The spatula comes in handy for your cheeks and forehead, but I did a pretty fine job using my fingers. Unlike other modeling masks, the Dr. Jart Shake & Shot™ won't drip down to your nipples. In other words, you'll never look House of Wax. Peeling off the rubberized layer after 15-20 minutes might just be one of the most satisfying moments available in skincare. I dare you to try it and disagree.
Truly unique, the mask neither looks nor feels chalky upon drying – there's actually a sheen to it and it leaves behind a comfortable veil of instant hydration. I have now tried two of the four formulas, so I can vouch that the Hydro (Vitamin B5) and Brightening (Vitamin C) masks are both fun and effective. Soothing (Vitamin K3) and Firming (Vitamin A) are my projects for next week.
Explore the latest from Dr. Jart at sephora.com. $12 each.