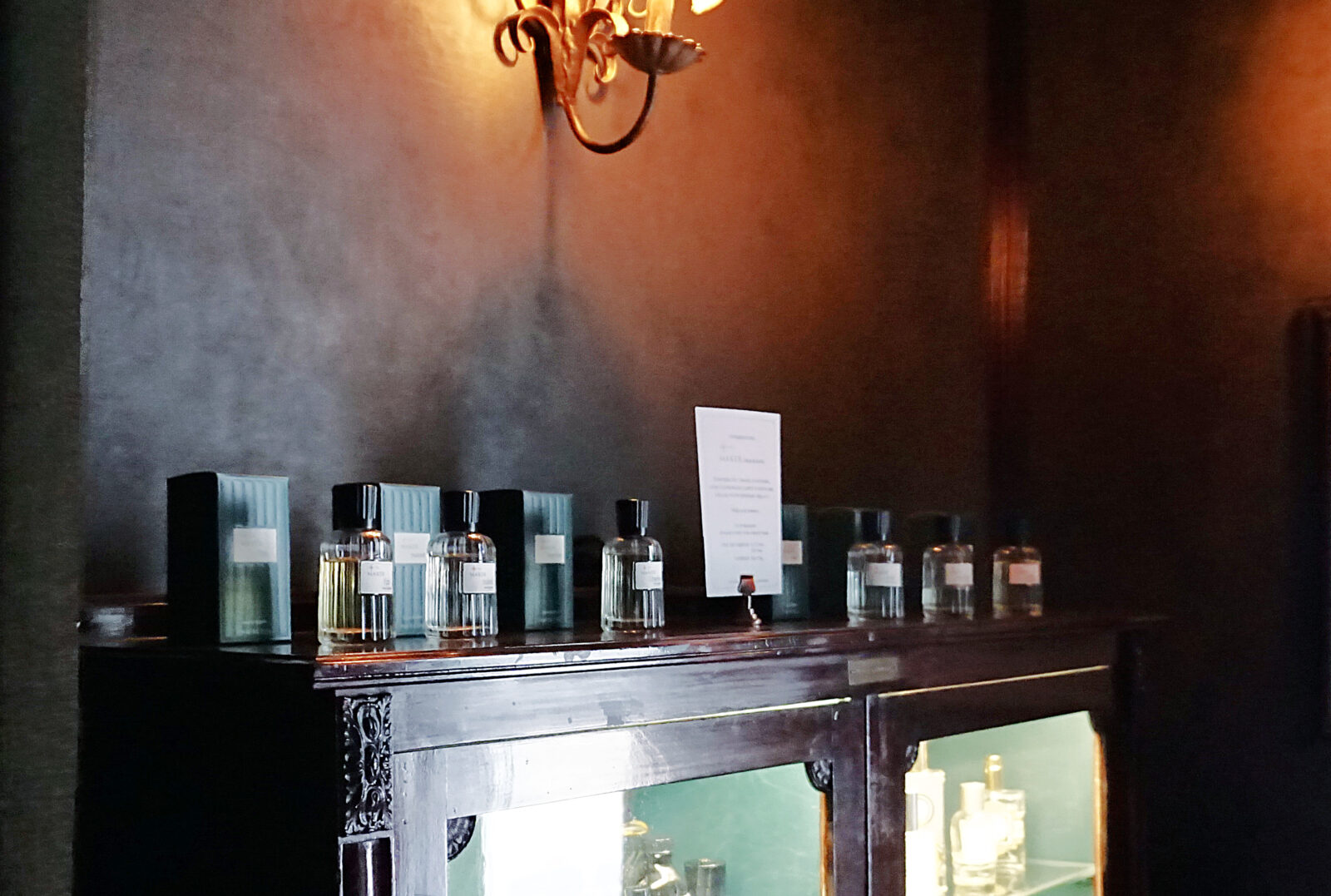 For years, many of my favorite fragrances came from fresh. So when the founders of the brand launched a perfume edit inspired by years of travel, and their more recent project, The Maker Hotel in Hudson Valley, this ex-New Yorker was more than intrigued. After embracing a couple of The Maker scents over the last few years, I was lucky enough to spend two nights recently at the property with my other half. Let's just say, when it comes to delivering an experience, the bespokeness was at the level. And starting today, on International Fragrance Day, the sensory journey lends itself closer to our vanities with The Maker brand launching on Sephora.com.
---
Facts first: there is no easier and more convenient way to shop all things beauty than through the OG retail giant. There is a loyalty program, plenty of free samples from which to choose, insanely fast shipping, and worst case, if you're not thrilled, the return process is as easy as ever.
Another important tidbit: while I enjoy typing up all sorts of beauty musings, I am by no means a perfume expert. My personal preferences are low-key but I do seek out the unique. I prefer lighter, more day-to-night scents that work for me year-round. Lastly, avoid anything too heady.
The Maker launched six fragrances in 2021. Packaged in ribbed glass bottles inspired by antique ink flasks, the full-size packaging is also surprisingly compact, making them very travel-friendly. What follows is a quick breakdown of each perfume, highlighting the notes alongside my experience. A common thread to the collection is each fragrance's impressive longevity. 
Libertine
Top Notes: Lemon Zest, Pomelo, Starfruit 
Heart Notes: Hibiscus, Ginger Root, Mandarin Leaves
Base Notes: Virginia Cedarwood, Vetiver, Ambergris 
This was an instant favorite of mine because of its effervescence. It's a light and flirty citrus that is both casual yet mysterious. It opens very bright with juicy bursts of pomelo and dries down with an airy vetiver note on me. There is a slight green herbaceousness to Libertine that I absolutely love. It's been a staple in my fragrance wardrobe since its launch.
Wild
Top Notes: Italian Bergamot, Velvety Peach, Yuzu Fruit 
Heart Notes: Tuberose Absolute, Nymphea, Jasmine Grandiflorum 
Base Notes: White Sandalwood, Transparent Cedarwood, Indonesian Patchouli 
Super interesting. Wild is technically a fruity floral but has an unexpectedly smooth velvety finish. The notes may make it sound almost heady but the floral accords are very soft around the edges. I worried it would linger with a creamy drydown but it's vividly fresh and wonderful. 
Naked
Top Notes: Passiflora, Pink Pepper, Angelica Seeds
Heart Notes: Wild Orris, Velvety Cyclamen, Violet 
Base Notes: White Musk, Transparent Amber, Papyrus 
While in Hudson, I discovered I may be a white musk person. This is a gorgeous clean bouquet of crisp, white, and smooth notes. I sound like I am describing a bottle of wine but trust me, this is a mysterious, sophisticated, well-traveled fantasy The Maker is serving. My new favorite.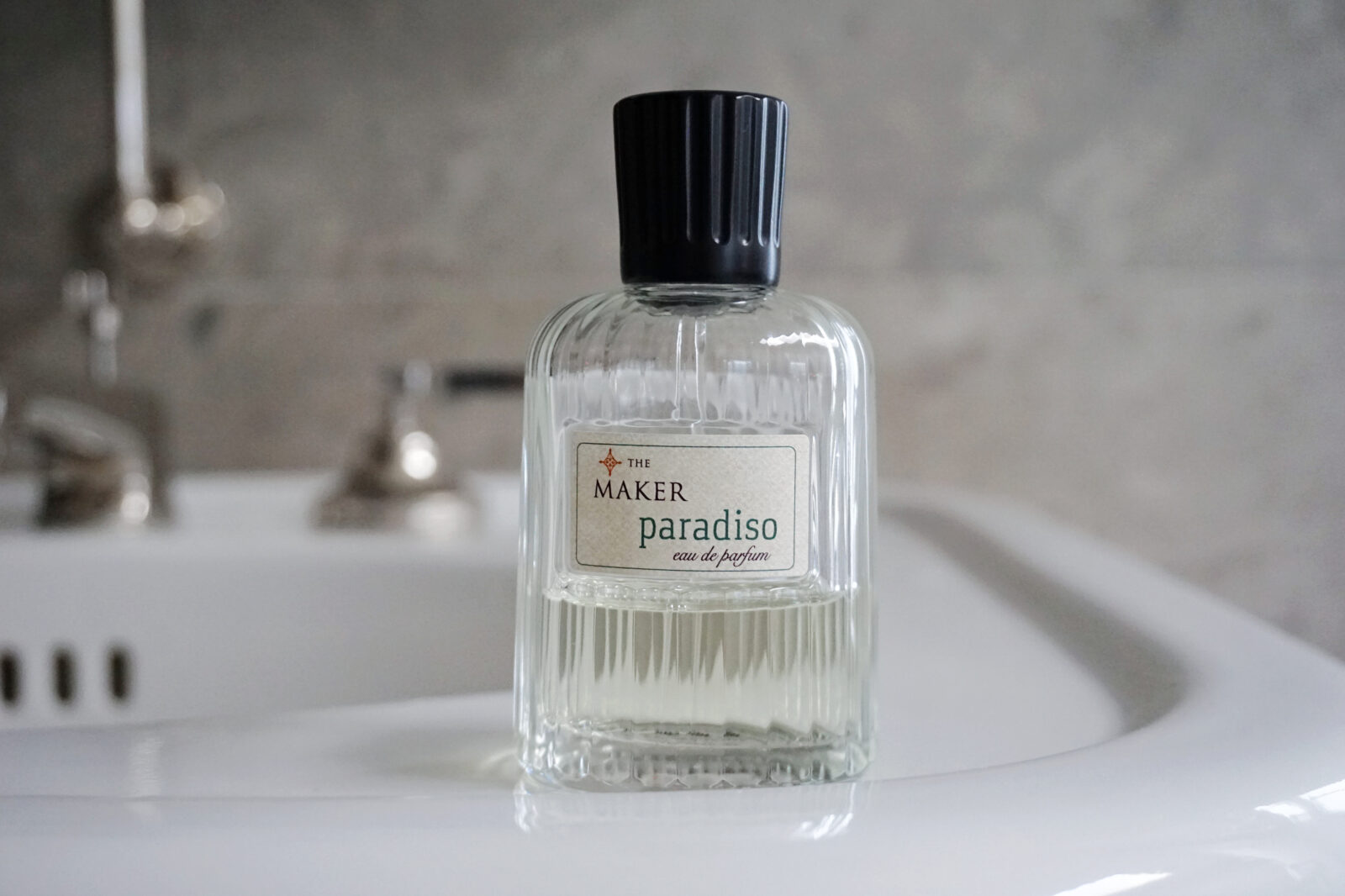 Paradiso
Top Notes: Mangosteen, Blood Orange, Italian Bergamot
Heart Notes: Dreamy Plumeria, Ambrette Seed Absolute, Myrtle
Base Notes: Oakmoss, Moroccan Cedarwood, Patchouli Leaves 
There is a bite to this fruity floral that has subtle tartness in the opening notes, particularly blood orange and bergamot. It's stern but fun, and maybe even bold. Paradiso transitions from fruit to seed to root as it wears and dries down hours after you first spray it on. I embraced it during our stay at The Maker because of its liveliness. 
Stag
Top Notes: Red Grapefruit, Elemi, Bergamot 
Heart Notes: Agarwood, Black Leather, Labdanum 
Base Notes: Incense, Patchouli, Palo Santo
In general, The Maker perfumes are completely non-gender specific but to me Stag is the most masculine in the collection. It's certainly woodsy, maybe that's why. It's a very polished, grown-up, blend of rich, prominent accords that is also approachable at the same time. I appreciate Stag on someone else; it's too present for me to wear myself. Winner of Best Indie Fragrance of the Year by The Fragrance Foundation.
Fire
Top Notes: Olibanum, Juniper Berry, Succan Absolute
Heart Notes: Cistus Absolute, Transparent Saffron, Tobacco Accord 
Base Notes: Australian Sandalwood Oil, Tonka Bean Absolute, Tahitian Vanilla 
If you enjoy smoky gourmand scents, you will love everything about Fire. This is a sultry and brave combination that highlights some of the most intense varieties of herbs and spices in the fragrance world. To me, it smells rich, both literally and figuratively.
Explore the range and find your new favorite signature scent from The Maker on sephora.com. I highly recommend you pick up the Fragrance Library Discovery Set for $35 and give each perfume a few tries. Otherwise, each scent is $175 (50ml). Candles (up to 50 hours of burn time) are $80.