Imagine being able to pick the brain of a professional NYC based Makeup Artist for an hour. Recently, I had such an opportunity. Todd Harris has been on my social media radar for a while. His Instagram feed is inspirational but at the same time is both fun and relatable. Todd's passion for skin and color does not need a filter. Influenced by his mother's glamour and his sister's high-end taste in make up his career is more of a calling than a choice. #MeantToBe
"You know a product is good when a makeup artist starts using it." Truer words couldn't be spoken. After an hour with Todd Harris, I will be sharing the 411 on the dos and don'ts, must haves, have nots, splurges and saves for everyone. Whether you've had a late night, lost your luggage, or have something to hide, his recommendations are guaranteed to make your shopping list. #LifeAccordingToTodd
I was most curious about how to fix my mug the morning after one too many and not enough sleep. Turns out Todd recommends face masks just like me! The Sisley Paris Black Rose Cream mask is his pick for a 20 minute treat that will bring you back from the dead. Another, more affordable option is the skin hydrating masque from dermalogica. He uses both on long haul flights, too! #PutAMaskOnIt
What is one thing Todd can't live without? Foundation. The must haves in his kit are ELLIS FAAS Skin Veil Foundation, ARDENCY INN AMERICANA Custom Coverage Concentrate and YSL Touche Éclat foundation. Invest in great foundation and achieve perfect texture to the skin, which is extremely important. If you're on a budget, skimp on eye and lip products. #YoureWorthIt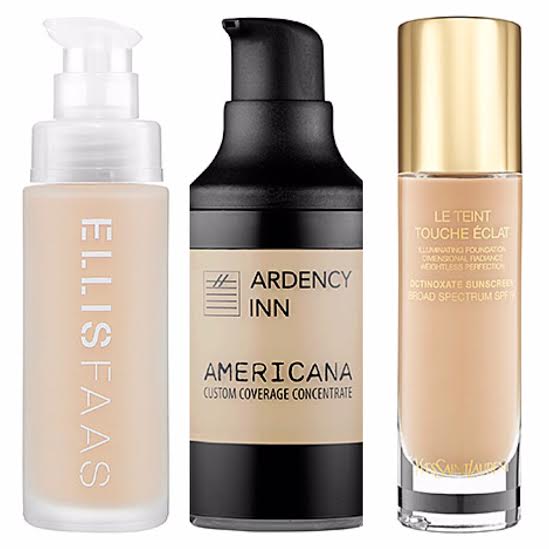 Have you gone away for the weekend and forgotten your makeup bag at home? And to make matters worse, your choices are limited to a local CVS and no testers? This is when Todd Harris urges you to re-evaluate. Do you really need that foundation? If you do, go lighter in texture than usual as a new to you shade will be easier to blend. His pick for drugstore foundation is Neutrogena. Try to get away with concealer only. #ToddSays
This brings me to the unsung heroes of drugstore shelves. Todd says Rimmel Stay Matte Pressed Powder is wonderful and with a range of shade choices runs under $5. If splurging on brushes is not an option, Eco Tools are really good, as are, Sonia Kashuk from Target. #SaveIt
Switching gears… I asked Todd Harris about the ultimate splurge. If money is no object and your under eye area is an issue, Sisley Paris Supremÿa Eye night serum is what you should get. With a hectic schedule, Todd swears his eyes look rested and refreshed even after working 14 hours and sleeping only 4. #EyeWant!
One item Todd Harris doesn't own in his kit that might surprise you? High Definition Powder. While a bestseller at many cosmetic counters, the finely milled silica is so light reflective that he never uses it on his clients. The severe flashback has put A list stars in the most unflattering light. Literally. Think white blotches on Angelina Jolie, Nicole Kidman and Eva Longoria. #JustSayNo
The biggest DON'T? Eyebrows. Todd Harris warns against ever drawing them on. If they're red, don't use a black pencil. Also, there is a science as to how brows should frame your face. Figuring out where eyebrows should start, arch, and end is not that difficult. If you're guilty of over tweezing and need help re-creating your brows, MAC, Stila and Anastasia offer amazing pencils. #HighBrow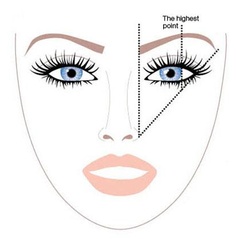 Todd draws inspiration from such industry icons as Kevyn Aucoin, Way Bandy, Charlotte Tilbury, Wayne Goss and Mary Greenwell. His own aesthetic is blended, emphasizing natural skin without harshness nor over contouring. Make sure to follow Todd on Instagram and Twitter @ToddHarrisWolf for even more amazing recommendations and insider tips. #InTheKnow
I'd like to thank Todd Harris for his time and hope everyone enjoys his pro perspective and recommendations. Looking over the notes from our conversation was heart wrenching as I have so much more to share. To make up (PUN!) for what was left on the cutting room floor, enjoy the below shopping guide that includes all that he favors. #ToddApproved
Shopping Guide
Sisley Paris Black Rose Cream Mask 2.1oz $158 + Free Shipping at Nordstrom
2.5oz $40 + Free Shipping at drugstore.com
ELLIS FAAS Skin Veil Foundation SPF 15 1oz $90 + Free Shipping at Sephora.com
ARDENCY INN AMERICAN Custom Coverage Concentrate .5oz $38 at Sephora.com
YSL Touche Éclat Illuminating Foundation SPF 19 1oz $57 + Free Shipping at Sephora.com
1oz $13.99 at drugstore.com
Rimmel Stay Matte Pressed Powder $4.99 at Ulta.com and there's a BOGO!
Sisley Paris Supremÿa Night Eye Serum .5oz $310 + Free Shipping at Nordstrom.com
MAC Eye Brows in universal shades: Lingering and Fling $16
ANASTASIA BEVERLY HILLS Brow Wiz $21 at Sephora.com
NOT MENTIONED IN THE POST BUT USED BY TODD
Paula's Choice Super-Light Wrinkle Defense SPF 30 for face 2oz $27 at PaulasChoice.com
Wayne Goss Makeup Brushes from beautylish.com (prices vary)
Paula Dorf Makeup Brushes (prices vary)
Eco tools Makeup Brushes (prices vary)
Sonia Kashuk brushes & tools at Target (prices vary)
La Mer 'The Powder' – as finishing powder Todd uses 'Translucent'  .88oz $65 + Free Shipping at Nordstrom.com
CHANEL Poudre Universelle Libre as finishing powder $52 + Free Shipping at Nordstrom.com
NARS 'The Multiple' Stick for eyes, lips, cheeks $39 + Free Shipping at Nordstrom.com
Tom Ford Beauty Intensive Purifying Mud Mask 3.4oz $60 at NeimanMarcus.com
Dior 'SkinFlash' Radiance Booster Pen to highlight under eye area $37 + Free Shipping at Nordstrom.com
BECCA Shimmering Skin Perfector SPF 25+ ("seamless") 1.7oz $41 at Sephora.com