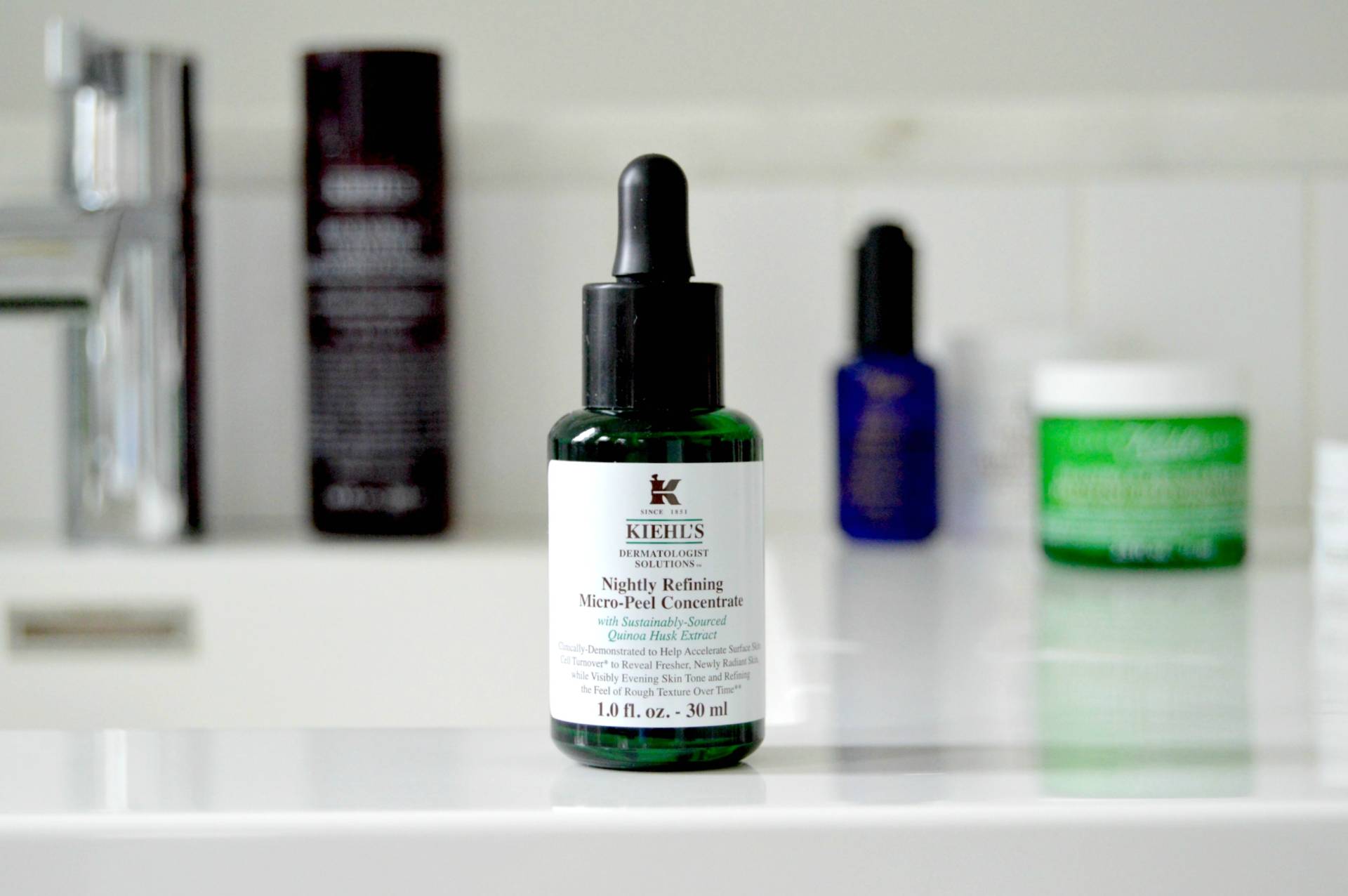 Crucial to achieving every complexion goal, proper exfoliation boosts the efficacy of your skincare routine to deliver visibly smoother, brighter, and more even skin tone. Launching today, Kiehl's adds the Nightly Refining Micro-Peel Concentrate to their Dermatologist Solutions™ range, giving us overnight miracle realness and no need for a filter in that #iwokeuplikethis selfie. A seamless fit into any existing regimen, this all skin types friendly formula elevates the concept of a traditional peel to professional grade results with zero irritation.
Gentle enough to be used nightly, the new Micro-Peel Concentrate accelerates cellular turnover to reveal softer, youthful, and significantly more radiant results by morning. Excelling at chemical exfoliation, this elegant liquigel serum glides on to resurface dull, ruddy skin sans downtime. Extremely lightweight and fast absorbing, it is slotted after cleansing and toning but before your favorite serum, moisturizer, or oil. P.S. The Nightly Refining superhero barely has a scent and is completely non-drying.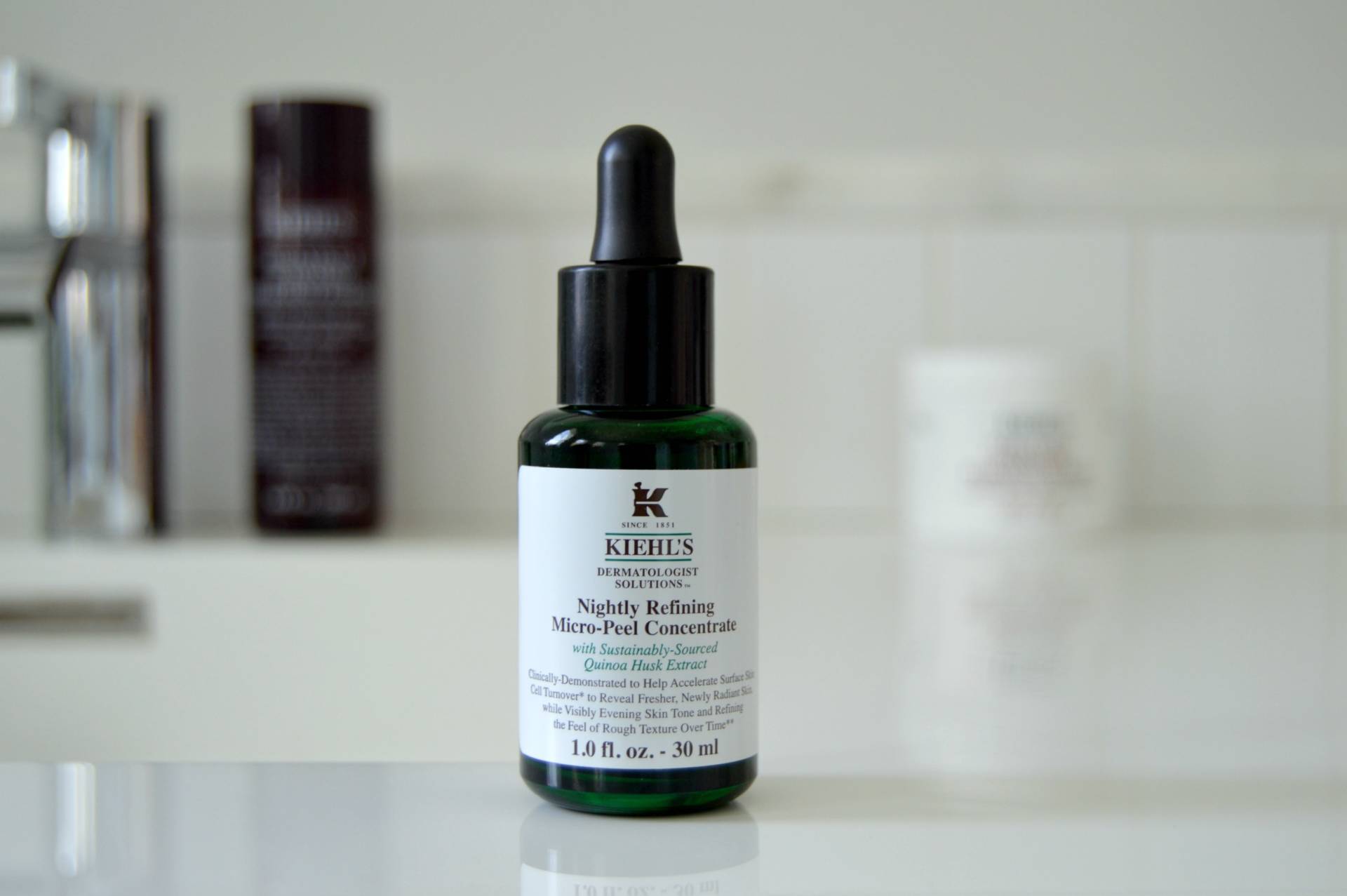 How does it work? Fueled by a potent botanical medley of quinoa husk extract, fruit acids, cactus extract, and phytic acid, the Kiehl's Nightly Refining Micro-Peel Concentrate is very much an alternative to a costly in-office procedure. While as dramatic as a spendy visit to a dermatologist, the remarkable results require consistency. Don't rest on your laurels after the first application. Keep it up for three weeks or so and if you're a peel aficionado, you will notice identical outcomes to those you might experience from a 20% Glycolic Acid treatment. Word of caution: if you choose to indulge nightly, make sure to wear broad spectrum sunscreen (at least SPF 30) during the day since deep exfoliation makes your skin more susceptible to sunburn.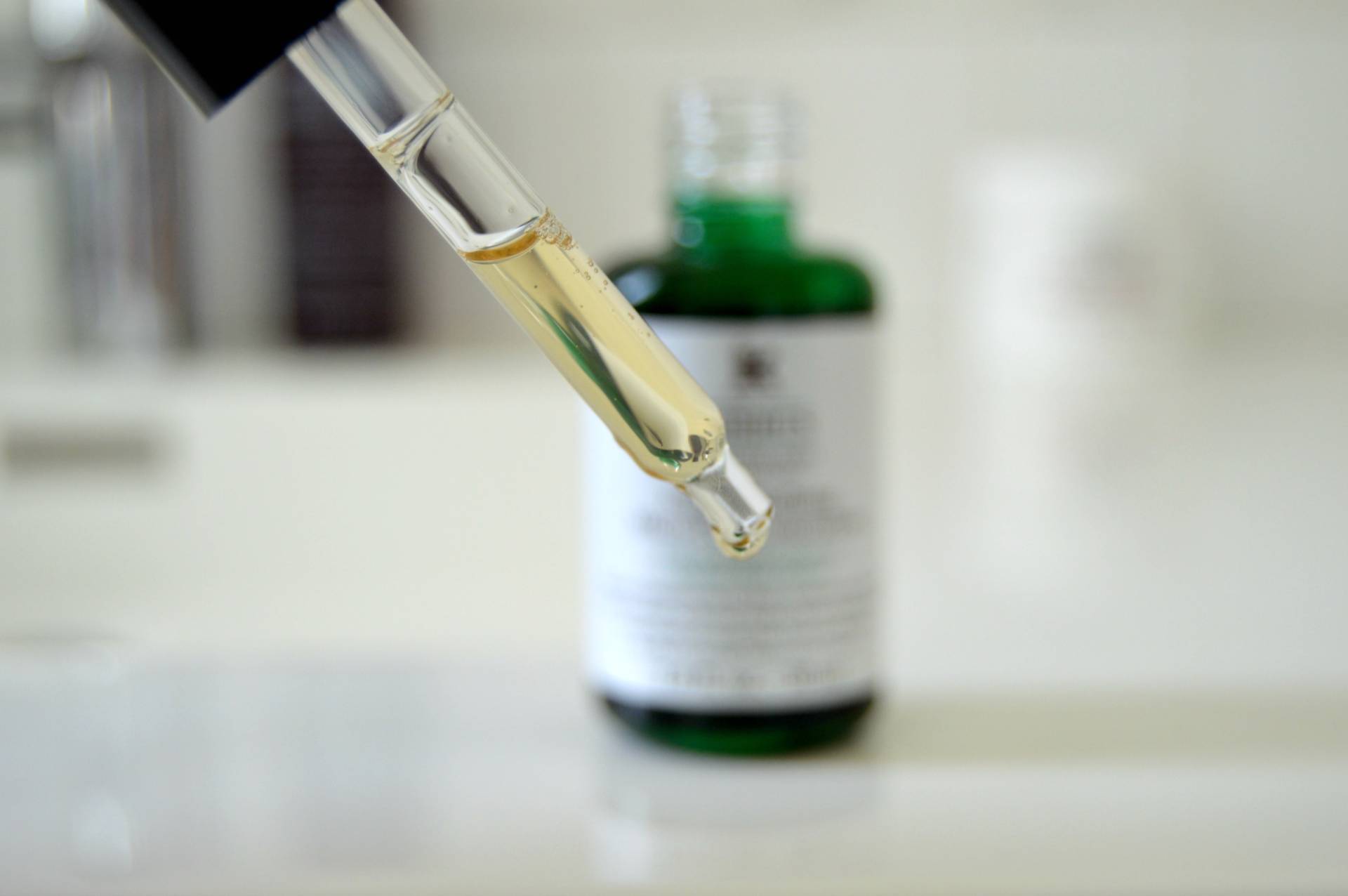 Worth mentioning is quinoa husk extract, the star ingredient which though popularized by goop recipes, has yet to make waves in the beauty industry. You may have spotted hydrolyzed quinoa on some of your favorite product labels (Clarins Double Serum, Laneige Gel Moisturizing Eye Cream) as it hydrates and provides antioxidant protection, but Kiehl's is utilizing the husk, which until now has been considered waste, for its exfoliating properties. Pretty genius, right? In partnership with Bolivian farmers, a foundation that promotes conservation and proper use of natural resources, and EcoTerra, a responsible importer, this cooperative provides jobs for 250 growers and their families.
Available at kiehls.com. $54 (30ml)
*review based on a press sample received from the brand