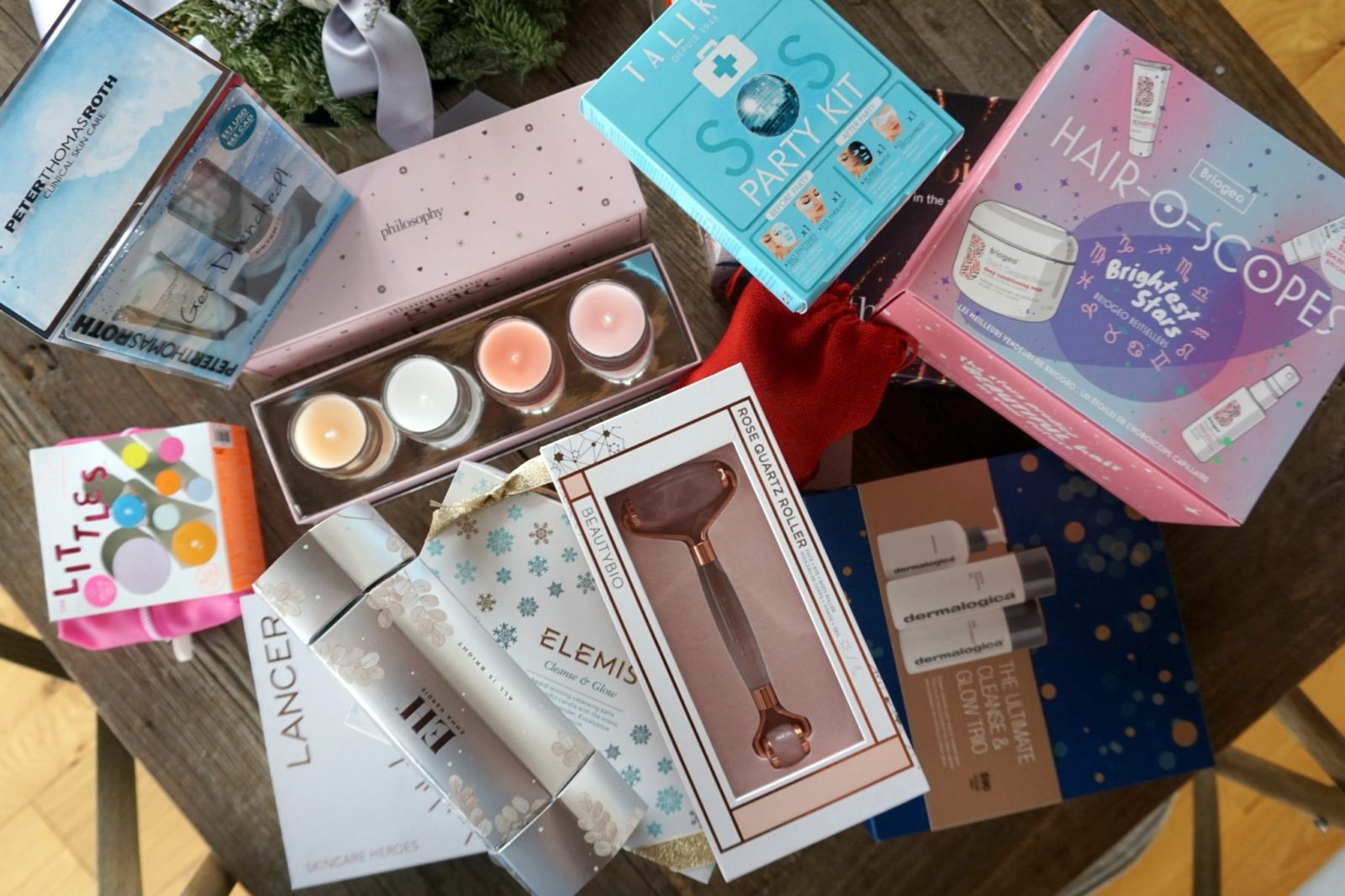 In case you haven't started holiday shopping, the sheer quantity of limited-edition skincare sets this time of year can be intimidating. But finding the perfect present doesn't have to be overwhelming. That's why I've rounded up some of my favorite skincare options to give or receive – because one shall treat thyself, too.
Philosophy Illuminating Grace
Home fragrance gifts can be tricky because gosh, scent is so personal… Luckily, the coffret set of votives in philosophy's best-selling grace scents is a total winner. The clean floral notes transform every living space from the smallest bathroom to an open kitchen. Unexpectedly, the scents don't fight each other (they gracefully get along) so get them all lit to amp up the festive holiday decor. $65 philosophy.com

Talika – SOS Party Kit
Whether you're traveling or partying (or traveling to party) this holiday season, you will find great use for the genius Talika SOS Party Kit. The clever pairing of face and eye masks is tailored for a pre-party prep and post-debauchery recovery. Priced under fifteen bucks, it makes for a great Secret Santa or grab bag gift with your beauty friends. $14.95 talika.com

Drunk Elephant – The Littles
Skincare is never boring with Drunk Elephant. The Littles is a perfect introductory collection that includes all the brand's staples in a j'adorable spill-proof zippered pouch. The mini sizes are ideal for those new to being #DrunkInLove and perfect travel companion for those who just can't go anywhere without their C-Firma or Umbra sunscreen. $90 sephora.com

Dermalogica – The Ultimate Cleanse & Glow Trio
There is nothing basic about this results driven trifhttps://www.bigelowchemists.com/all-is-bright-holiday-set.htmlecta of Dermalogica classics. The Ultimate Cleanse & Glow Set includes the legendary Pre-Cleanse Oil, Special Cleansing Gel, and Microfoliant — all in, wait for it… full size bottles. This double-cleanse routine, followed by a gentle enzymatic exfoliation perfectly preps the skin for all your treatment serums, moisturizers, and oils. $90 ulta.com

Emma Hardie – All is Bright Holiday Set
By gifting this luxury cracker to your BFF, you are officially getting them hooked on one of the most decadent cleansing balms from across the pond. The All is Bright Holiday Set includes giftable minis of the Moringa Cleansing Balm and Renewal Treatment Mask aka all that you really need for an express facial before a holiday party. Or after, because on late nights, I just leave the mask on overnight. $20 bigelowchemists.com

BEAUTYBIO – Rose Quartz Roller
Facial rollers are ubiquitous, but none come close to the "jewelry for your vanity" status achieved by the BEAUTYBIO Rose Quartz Roller. It helps promote lymphatic drainage, which de-puffs the face and gives it instantly a more toned appearance. How do you use it? Apply favorite serum or moisturizer, then roll it (using short strokes) from the center of your face, moving out toward your ears. Find me demo it in my Instagram stories most morning! The stone is naturally cool to the touch, but I still keep it in the fridge for an extra chill to tighten the look of pores. $60 sephora.com

Briogeo – Hair-O-Scopes Brightest Stars Bestsellers
Everybody's hair takes a beating during the holiday season. Is anyone else running on dry shampoo and hair spray? Point I'm trying to make is: everybody  needs a deep conditioner that can work a Christmas miracle. This Briogeo set features some of thhttp://bit.ly/2QwJkDueir biggest hits, including a full size jar of Don't Despair, Repair! conditioning mask. I'm confident in saying this four-piece set will restore the bounce and luster for effortlessly perfect selfie-ready hair. $39 sephora.com

Lancer – Skincare Heroes
If you enjoy a good physical scrub (me!!!), the Lancer Polish is one of the very best. It also happens to be my favorite step of the doctor's Method to achieving smooth, nourished, and glowing complexion. The set highlights a full size exfoliator (total deal) alongside travel-friendly minis to complete the luxurious anti-aging experience. $75 dermstore.com

AILLEA – Stocking Stuffer
If you're looking to impress a clean beauty aficionado, the Stocking Stuffer from AILLEA is the way to go. The impeccably curated retailer offers some of the biggest hits from the green space in this limited-edition bag. The Josh Rosebrook Hydrating Accelerator — a face mist like no other — is a definite highlight (and a personal favorite). Props for keeping things eco-luxe and affordable! $38 aillea.com

Elemis – Cleanse & Glow
Have you ever wished your favorite skincare product was offered in a home fragrance version? The oh-so-decadent Elemis Pro-Collagen Cleansing Balm immediately comes to mind. Proving that some dreams do come true, the Cleanse & Glow set pairs the very balm with a Soothing Glow Candle to scent the home for the holidays with notes of geranium, lavender, and eucalyptus. $89 elemis.com

Dr. Dennis Gross Skincare – Dew Holiday Right
The Dew Holiday Right set from Dr. Dennis Gross features some of his most raved about formulas. It also happens to be an exceptionally good value. The Alpha Beta cleansing gel, extra strength peel pads, and Hyaluronic Marine eye and face moisturizers will help you look radiant and rested during this hectic time of year. I'm slightly psyched about this particular set as my favorite eye cream in the entire line comes in a full size tube! $60 dermstore.com

This Works! – The Big Sleep
Let this resident insomniac assure you, nothing rivals the mind-soothing and sleep-inducing powers of this works! potions. The Big Sleep includes a relaxing bath soak, a pillow spray, body oil, calming mist, temple balm, and an eye mask for the ultimate unwinding experience. If you're treating yourself, always pack the pillow spray during travel. As someone who has trouble falling asleep in beds other than my own, I find it works brilliantly during hotel stays. $100 dermstore.com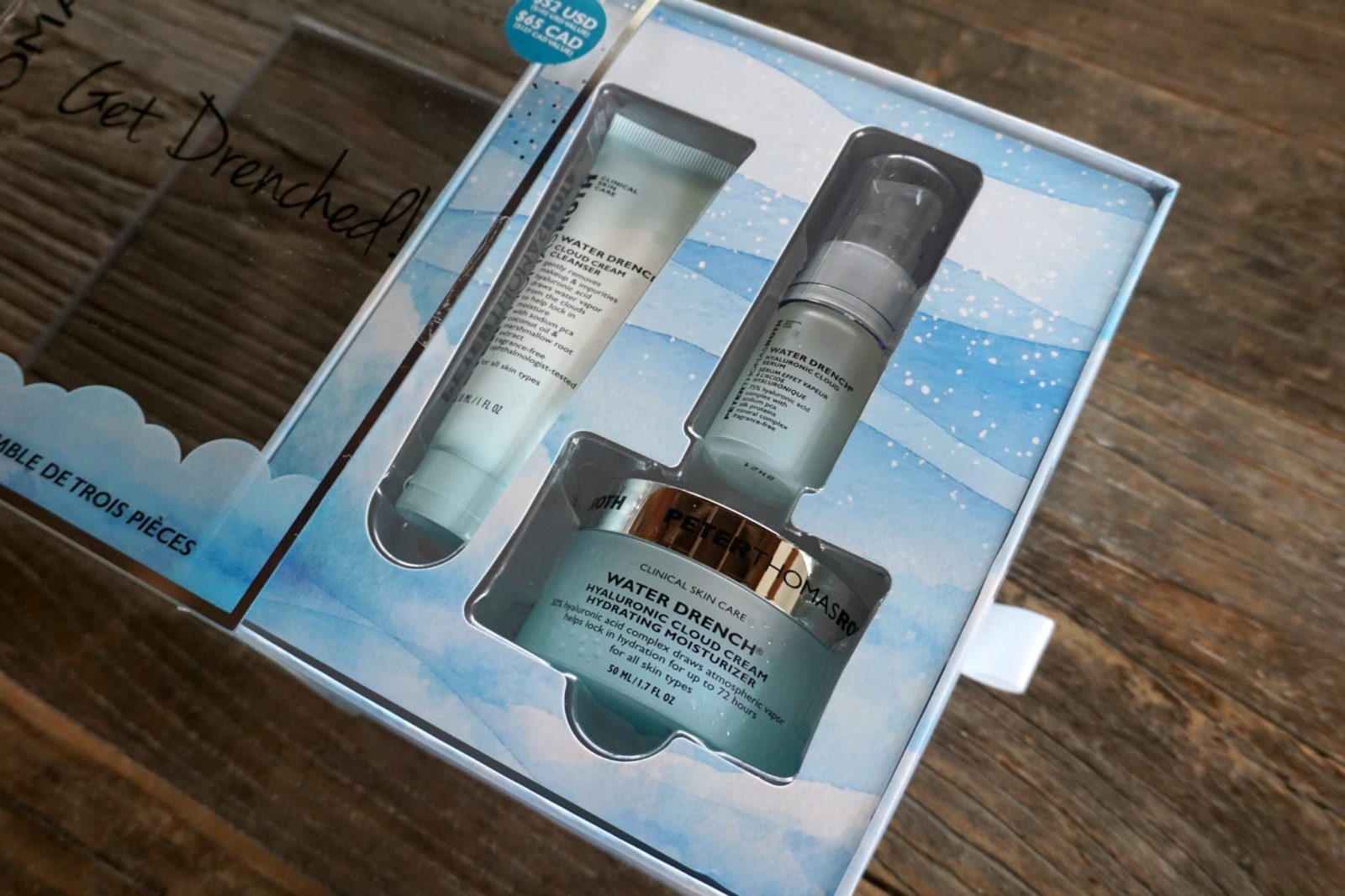 Peter Thomas Roth – Get Drenched!
This is why everyone, even those mildly interested in self-care, will appreciate this Peter Thomas Roth set: it takes care of the single, most important step of an effective skincare routine. Hydration! The lush Cloud Cream Hydrating Moisturizer (full size jar alert) comes with a deluxe-travel GWP sidekick of face cleanser and serum to complete the skin plumping moisture drench. $52 dermstore.com