Since September is Skin Care Awareness Month, it is the perfect time to shed some light on a brand that may be unfamiliar to you. Niche, tightly edited and available via a handful of exclusive retailers, Youth Corridor is one of the beauty industry's best kept secrets. This is me raising awareness.
Developed by Dr. Gerald Imber, a world renowned plastic surgeon, who casually ranks in the top 1%, Youth Corridor is a fully comprehensive line of skincare that aims to prevent, maintain and correct signs of aging. At twenty, you may not be interested but if you're over thirty (speaking from experience here as I'm closer to forty at this point), you may need the tall slim purple glass bottles in your life more than you think.
Focused on core essentials, Youth Corridor by Dr. Imber consists of eight formulas, each delivering way above average results. Introduced to the brand a couple of months ago, I cannot emphasize how blown away I am with the RetinUltimate Transforming Gel. It doesn't end there. As a mask addict, I find both options just excellent and whether you like your cleansers creamy or need a super daytime moisturizer, the line delivers. Following is a quick rundown of what I've been enjoying lately.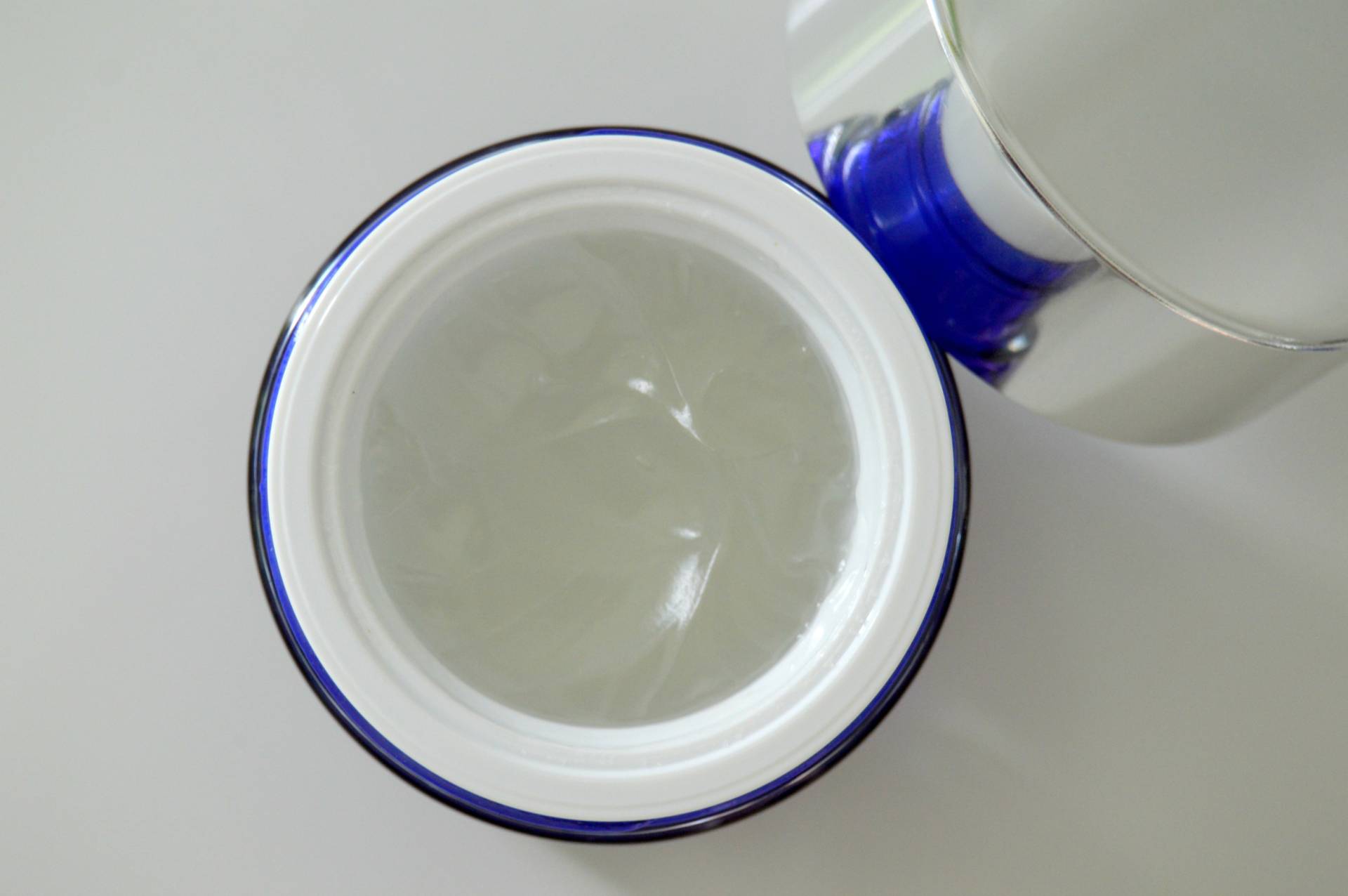 RetinUltimate Transforming Gel
Topping the nighttime treatment chart in my rather expansive arsenal, this waterless (read: nothing important gets diluted) gel is winning the Retinol game. Silicone based, the slippery texture feels luxe and surprisingly non-oily. It almost resembles a makeup primer as it glides on the skin and it absorbs within seconds. Make sure your skin is dry after an evening cleanse and massage it in before bed. The gel worked perfectly fine on my combination skin but as the weather gets cooler, I will experiment by using a richer cream or layering an oil over it just for good measure.
Driven by Retextra, a patented retinoid derivative, this (literally) Transforming Gel is completely non-irritating. The time released formula is safe even for those who have had bad experiences with Vitamin A type products. A huge bonus for no added fragrance, too. Infused with antioxidant rich Vitamins C and E the potent medley works overnight to deliver brighter, softer, visibly firmer skin over time. Yes, it's expensive and may not be possible in everyone's budget but for those who have tried everything or need to elevate the 'anti-aging' in their routines, this is it. $450 (50ml) net-a-porter.com, youthcorridor.com
Dual Action Cleanser
If you need a foaming cleanser that leaves that squeaky clean feeling, this one isn't for you. If you enjoy a creamy, delicate texture that does not lather and doubles as a fantastic makeup remover, do treat yourself to a bottle of the Youth Corridor by Dr. Imber Dual Action Cleanser. Taking off every speck of makeup, dirt, pollutants and excess oil as it nourishes, restores and conditions the skin, this unscented emollient formula can be wiped off with a cotton pad, a cloth or rinsed with water. $75 (3.4 oz.) youthcorridor.com
Hydrating Soothing Mask
Just dreamy, this whipped gel cream mask is a cornucopia of skin loving ingredients. That would be Glycerin, Olive and Shea Oil, Sea Whip, Licorice Root and Aloe Leaf Extracts, to name a few. Ideal for stressed and dehydrated situations, this plumping treatment will breathe life into the skin in five minutes flat. Impressive calming and soothing properties make this a great emergency solution to address unwanted reactions or weather related complexion confusion. $115 (50ml) youthcorridor.com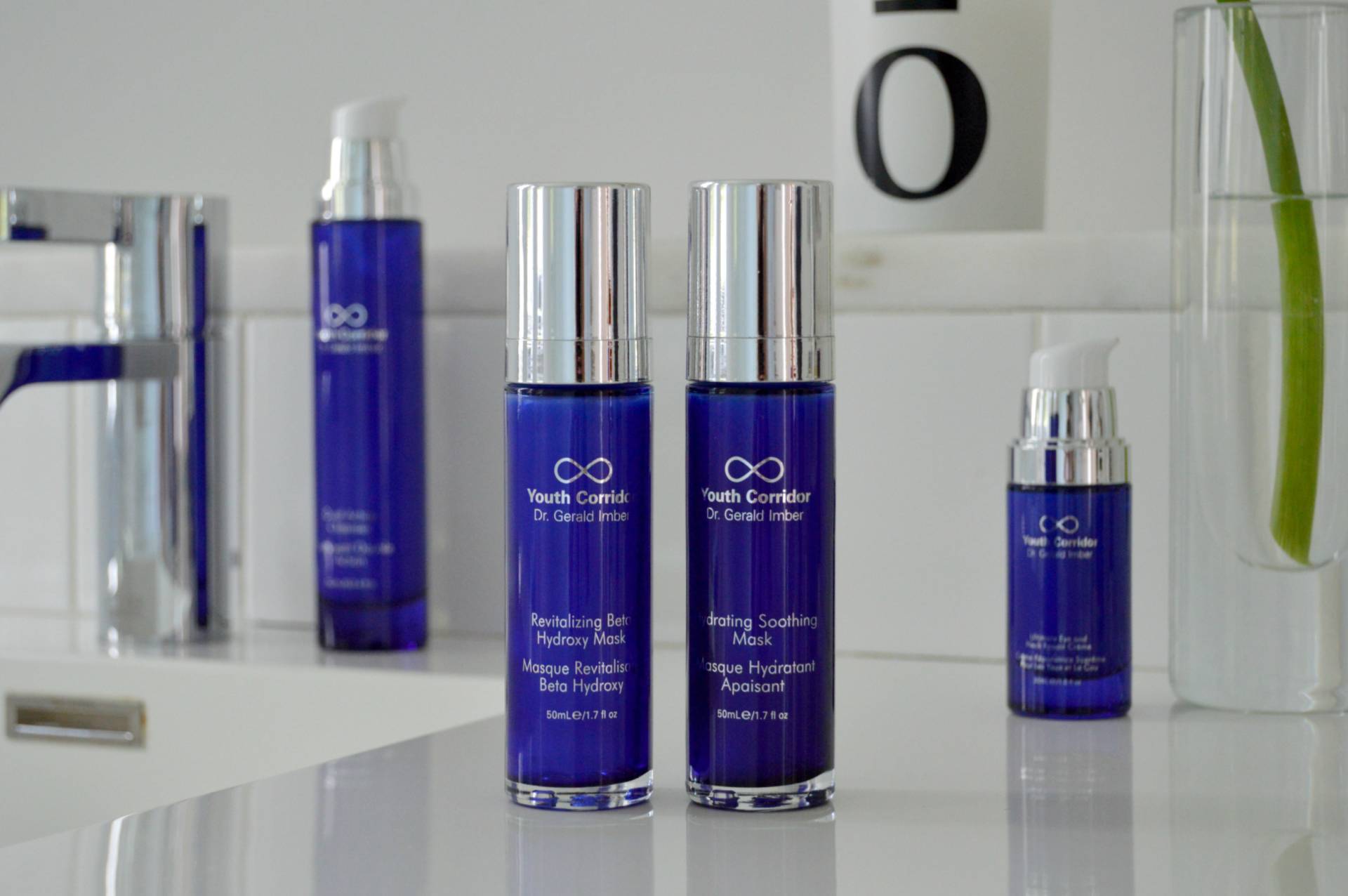 Revitalizing Beta Hydroxy Mask
My kind of mask through and through, this Dr. Imber creation has a light liquigel texture and major radiance revealing powers. Fueled by a perfectly balanced blend of Salicylic and L-Lactic Acids, the exfoliation process is gentle yet delivers dramatic results. Added Allantoin, Squalane, Ectoin and Trehalose prevent irritation, protect the skin's natural barrier and lock in moisture. Wear it for ten minutes before an event or after a late night and observe the remarkable difference. I apply it to the backs of my hands once a week…old man hands. 😉 $115 (50ml) youthcorridor.com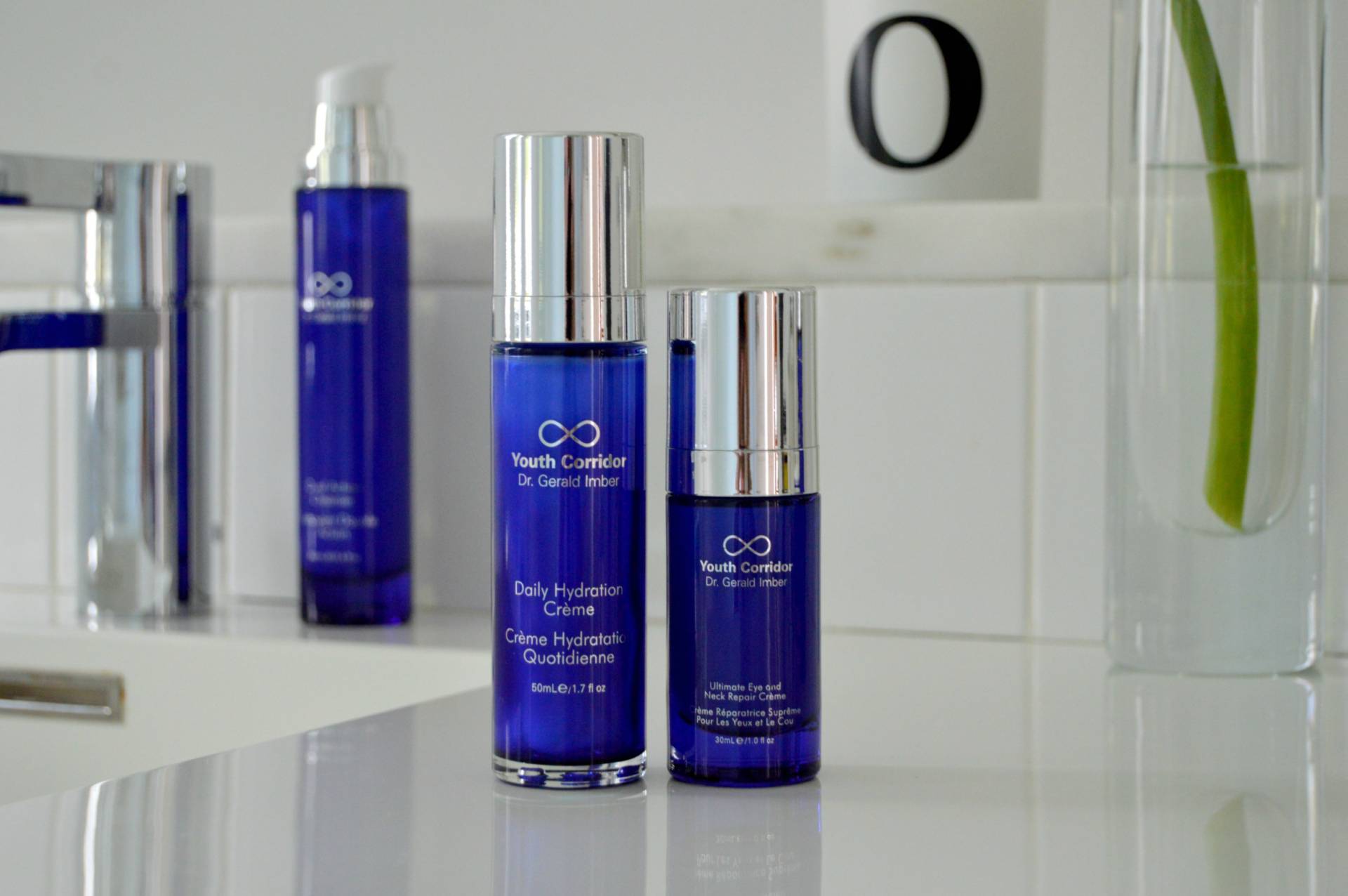 Daily Hydration Creme + Ultimate Eye and Neck Repair Crème
This one was the first to make the list of empties in this house. My husband is obsessed with it. He also over-dispenses literally every skincare product. It smells like almonds and is loaded with botanicals, minerals and even Diamond Powder. It sinks in flawlessly and delivers lasting hydration and comfort. If you're a skincare minimalist in need of a superb non-nonsense moisturizer, here it is. $220 (50ml) youthcorridor.com
Formulated specifically for delicate skin that experiences constant movement, the Ultimate Eye and Neck Repair Crème is hands down in my Youth Corridor top three. Rich in texture, the Cacao Seed Butter base feels lush on areas where thinner skin can start sagging first. Ultra moisturizing, it does a phenomenal job day and night – works wonders under my eye brightening pen of choice. $245 (30ml) youthcorridor.com
If you're in or around New York City, Dr. Gerald Imber's newly opened Youth Corridor Clinic offers some of the most advanced resources and treatments to address all beauty and aging concerns. Whether you're interested in exploring Laser Rejuvenation, Injectables or are thinking about the Youth Corridor No Peel Peel, Dr. Imber will advise you on ideal strategy to maintain skin's health and youthful appearance. For more information, exact location and to make an appointment, visit youthcorridorclinic.com.
*A huge thank you to Youth Corridor by Dr. Gerald Imber for outfitting my vanity with their luxurious products.