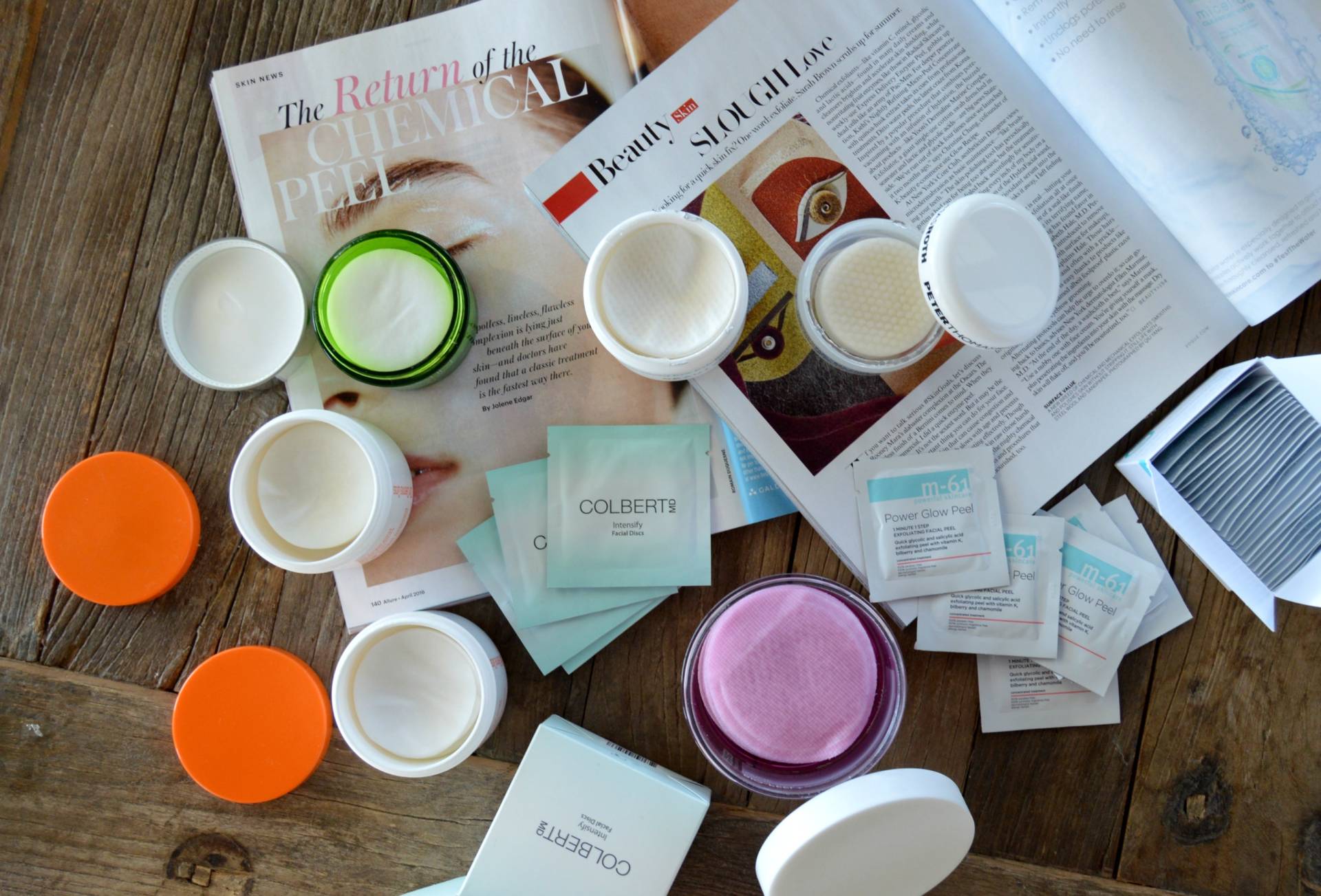 A couple of months ago, one of the most sought after Hollywood facialists said to me "you're overusing the peel pads, but otherwise have great skin."
Busted.
I cover the slight redness with a tinted moisturizer, but the glow remains. Seriously!
With a stash of formulas to exfoliate a small country, it became instantly clear that I need to reel in my use of peel pads and tailor their use within my existing routine. Taking seasonal weather changes into account and my skin's #currentsituation and #skincaregoals into consideration, I haven't had to give up any favorites. We're just no longer exclusive and see each other more sporadically.
Crucial!
Proper exfoliation is the sure way to unclog pores, even out skin tone, and achieve that beam of radiance. Ubiquitous among brands from drugstores to prestigious counters, the pad delivery method is convenient and effective. It only takes a swipe, the move of today, to receive a fresh dose of active ingredients. When resurfaced and rejuvenated, our skin absorbs and responds to treatment products significantly better.
So, what are peel pads about? These round discs vary in thickness, some may be double sided, and some sport a textured pattern, but all are saturated with proprietary compounds of acids and soothing agents to gently yet visibly improve the appearance of fine lines, discoloration and uneven tone. The concept of acids is an entirely different blog post altogether but for those who may appreciate a quick rundown, I recommend THIS PIECE on xovain.com. Tried and true, following is a short list of pads that I've found revive my often congested skin. Most critical, remember not all peel pads were created equal, so follow any instructions for use. And, don't overdo it! P.S. If your skin is super sensitive, some may not be your best bet…
Beauty Rx by Dr. Schultz Advanced 10% Exfoliating Pads
No-nonsense and all business, you should not mess with these pads unless you have prior experience with and can tolerate Glycolic Acid. Fueled by a proprietary blend called Tetrafoliant™, this exclusive medley of acids includes Glycolic, Salicylic, Lactic, and Phytic, earning it legit superhero status. Don't get nervous if you feel a slight tingle, which is totally normal and lasts all of two seconds. Calming Willowherb and Japanese Green Tea Leaf Extracts soothe and protect against free radical damage.
If you're struggling with enlarged pores, there is nothing better out there. Words to live by and I'm not kidding: use every other day. Make sure to rinse your face with water after 15 minutes for the first two weeks. After that, leave it on overnight. A major shoutout to my favorite beauty writer at PopSugar, Emily Orofino, who enlightened me about this amazing range of products! $70 (50ct) at beautyrx.com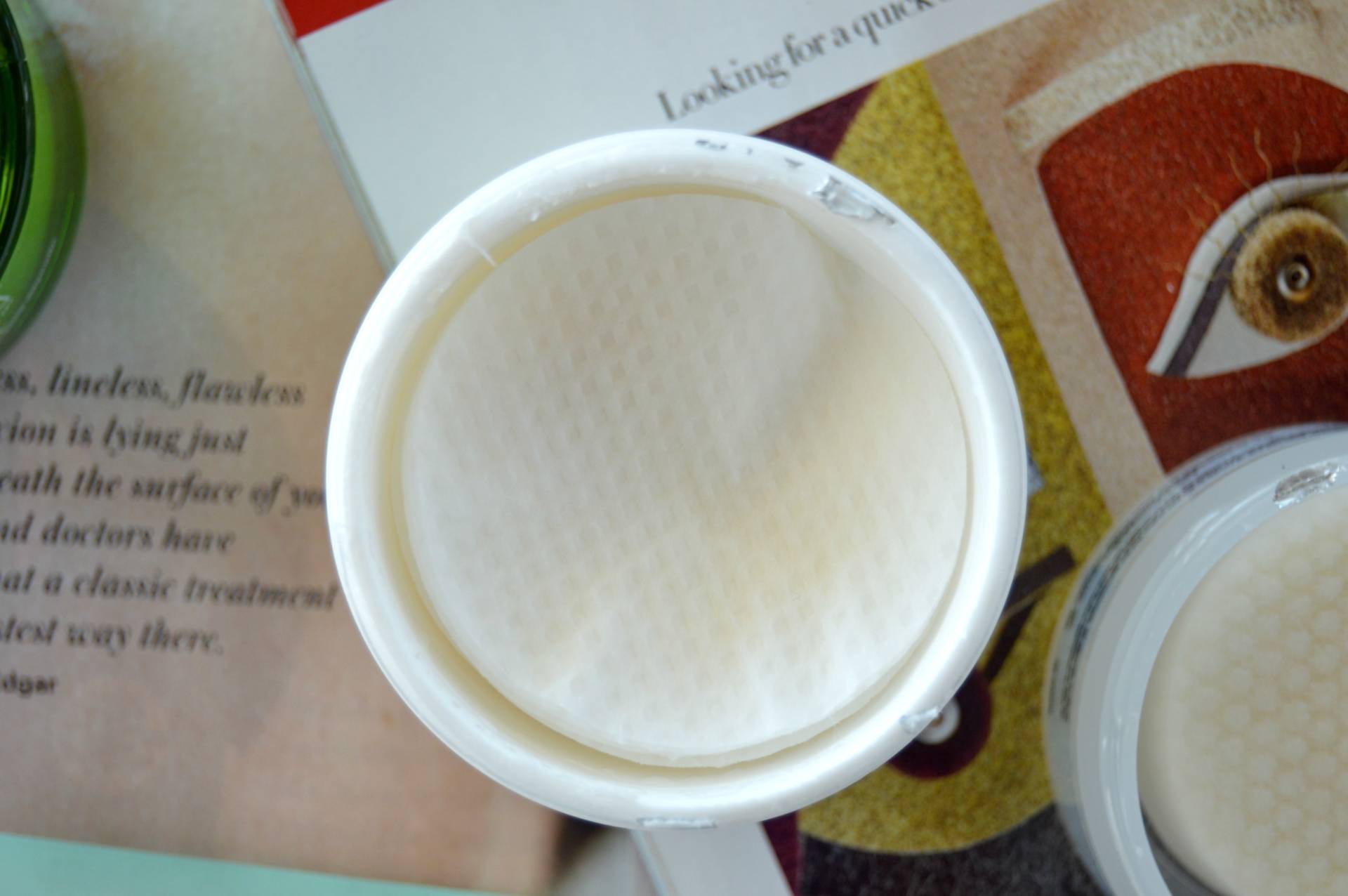 Dr. Dennis Gross Alpha Beta Peel Original Formula
This iconic peel evolved heavily over the years and offers versions ranging from Ultra Gentle through Extra Strength and even Medi-Spa grade. Luckily, and seriously, bowing down to Dr. G because so many brands never do this, the original formula that started it all is still available! This two step system includes a Surface Refiner pad that you massage onto clean skin in circular motions, wait two minutes, and repeat the process with the Deeper Treatment.
Step 1 is loaded with Witch Hazel, Chamomile, and Glycolic, Salicylic, Citric, Lactic ,and Malic Acids. Step 2 features Vitamin C, Retinyl Palmitate, Retinol, Camellia Leaf Extract, and countless skin conditioning minerals. With no rinsing required and safe to be used everything, this is one of the best picks to improve the overall skin tone and achieve that glow from within. Probably one of the most widely available options out there. $16 (5ct), $84 (30ct) and $148 (60ct) at drdennisgross.com or Sephora.com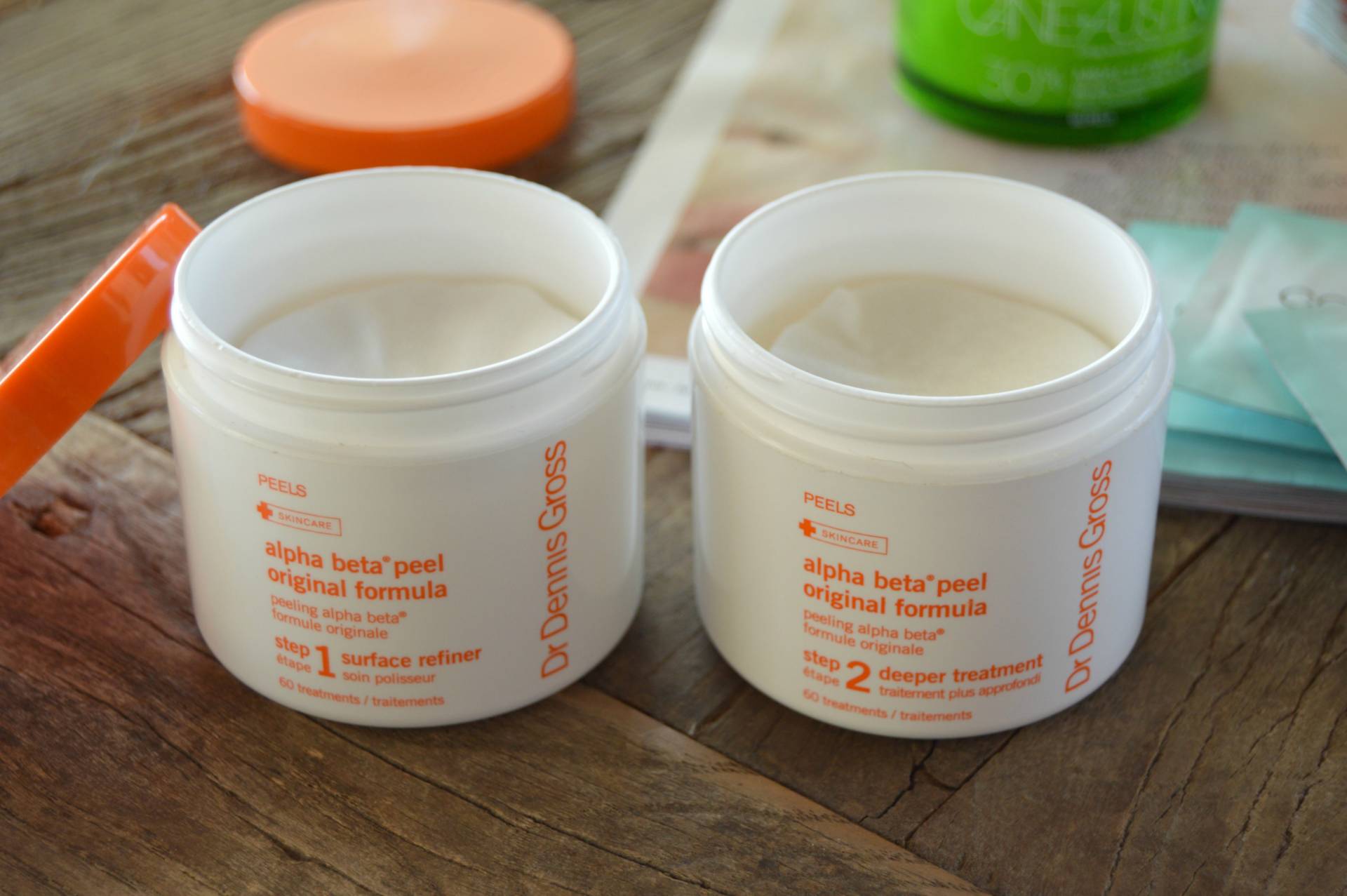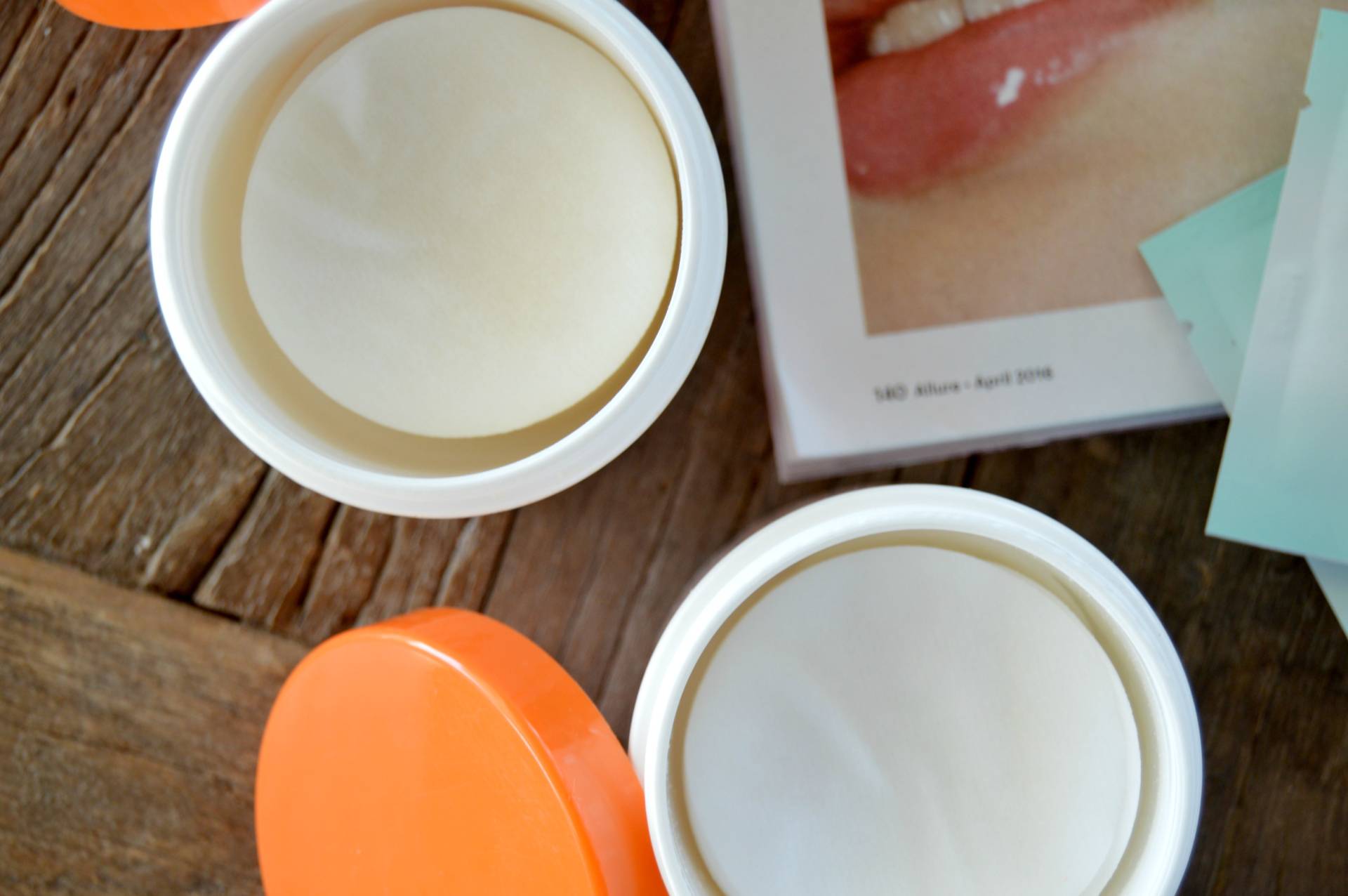 Cane + Austin 30% Miracle Pad +
In addition to looking incredibly chic sinkside, this Cane + Austin jar is a skin transforming miracle. Compared to a professional in-office 30% Glycolic Acid peel, a single pad boasts an intensive blend of Glycolic, Salicylic, Lactic, Phytic, and Tartaric Acids in addition to Vitamins A, C, E, CoQ10 and soothing botanicals. Seriously potent, it's best that you build up your tolerance with Dr. Austin's 10% and 20% formulas first before using them daily.
Truly impressive, the 30% concentration delivers dramatic retexturizing results, significantly more refined pore size, and brighter, younger looking skin. If you're dealing with hyperpigmentation issues, this aggressive yet non-irritating solution will deliver a medi-spa performance. Consistency is key. No one's age spots lightened up from a single application. No need to rinse. $88 (60ct) at Sephora.com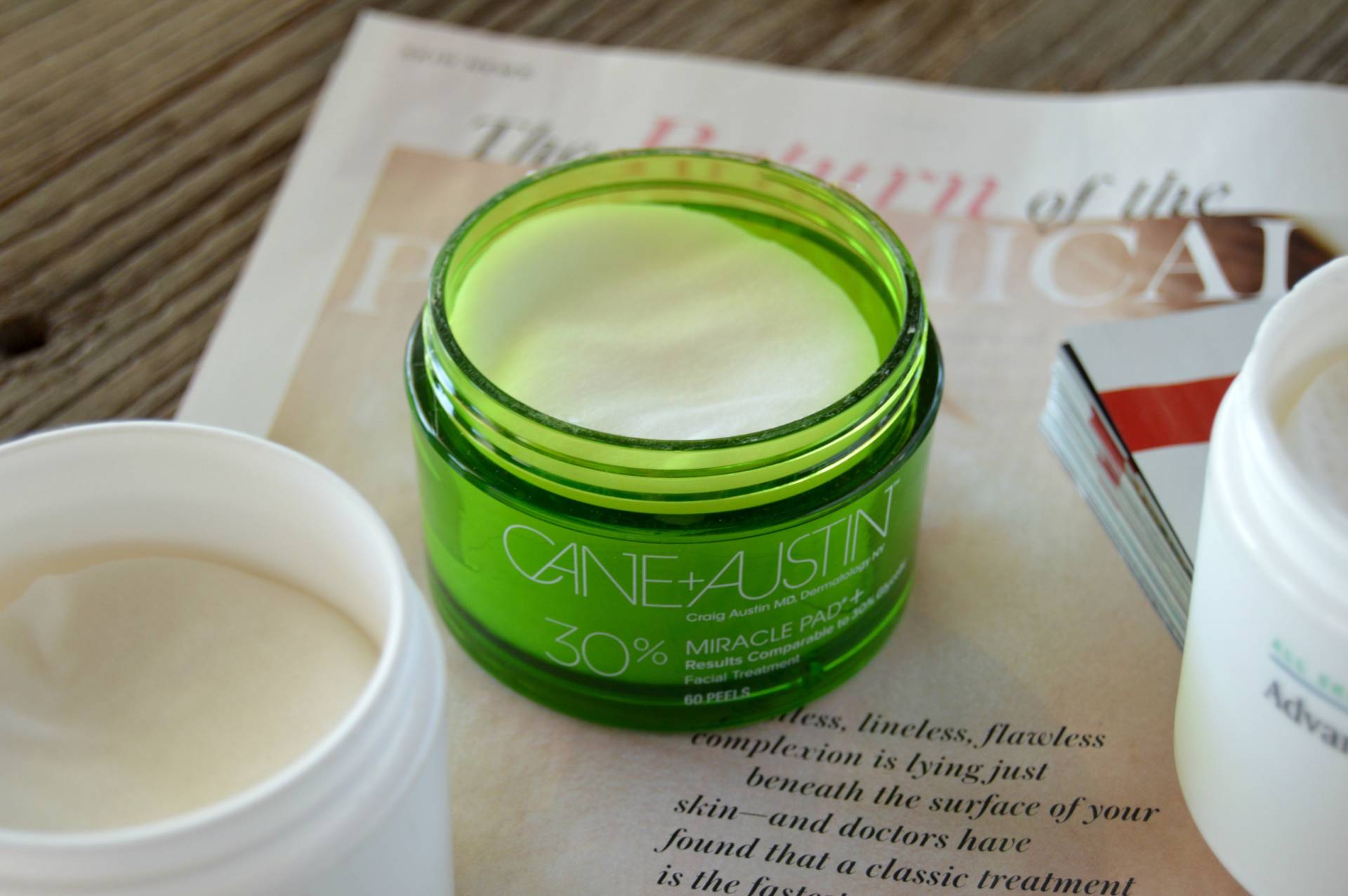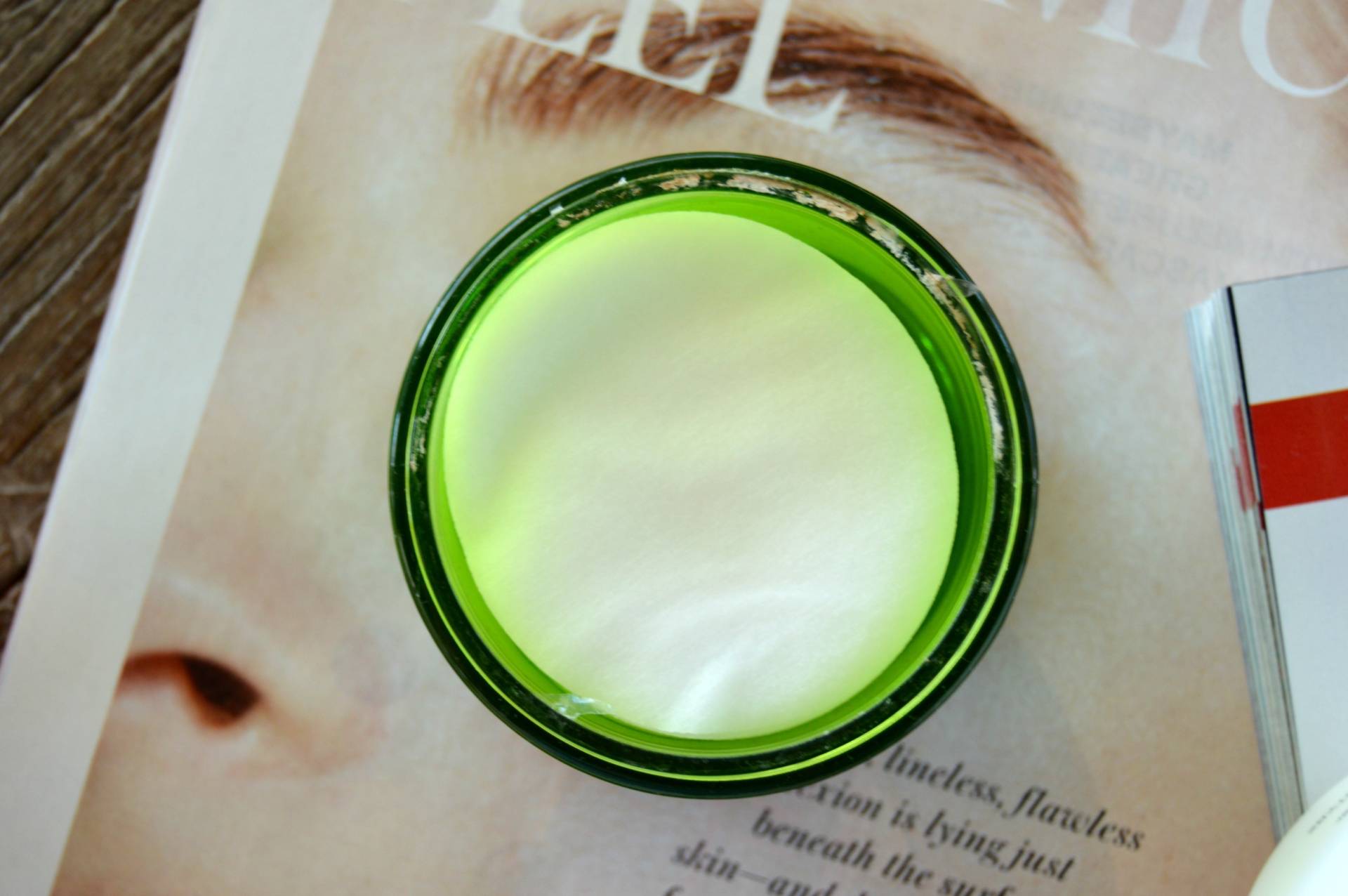 Neogen Bio-Peel + Gauze Peeling Wine
K-Beauty connoisseurs need to tell me where exactly a peel pad gets slotted in an authentic Korean skincare routine. Pre-essence? Post-sheet-mask? Since my regimen is mostly Western, the delicious Neogen Gauze Peeling hit my face before a serum and a night cream. Massive in size, these plump pillowy rounds are double sided with a finger insert for easy application.
Smelling of grape soda realness, these richly soaked treats feature skin firming Wine Extract, Hyaluronic alongside Glycolic, Lactic, and Tartaric Acids. Infused with Blackberry, Raspberry, and Blueberry Extracts, these gently exfoliating pads also utilize fruit enzymes to smooth out bumps and rough patches while promoting healthy cellular turnover. Swipe the textures side across your T-zone first, follow with the softer side and rinse with warm water. for those of you who shy away from peels but need to address a dull, ruddy complexion, pick these up STAT. $27 (30ct) at sokoglam.com

Peter Thomas Roth Un-Wrinkle Peel Pads
Legendary almost, the Peter Thomas Roth Un-Wrinkle Pads channel a superb blend of 20% Glycolic, Lactic, Salicylic, Linoleic Acids, Arginine, Vitamin C, and plant extracts. One of the best anti-aging chemical exfoliators, these are fantastic if you're striving to decrease the severity of wrinkles, fine lines, uneven skin tone, or clogged pores.
Of all the pads I have in rotation, these feel a tiny bit tacky after applying, but I only keep them on for 1-3 minutes and then neutralize with water. I cannot emphasize the 'use as directed' line enough. Safe to enjoy up to twice a day, this formula will deliver notable clarity and smoothness in record time.
Major props for a variety of sizes available at peterthomasroth.com! $45 (60ct) at Sephora.com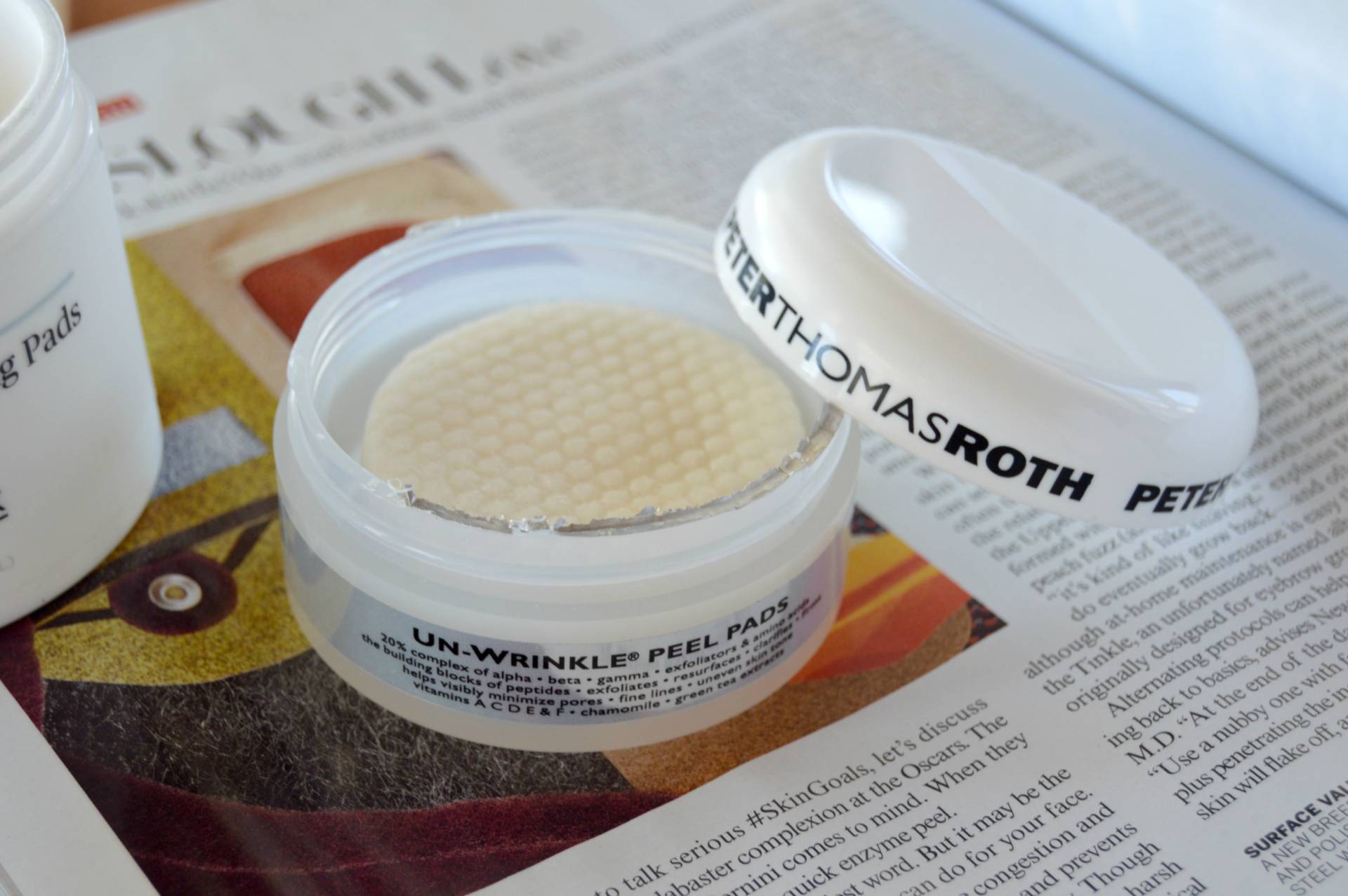 If you're OCD about single use packaging or need a travel friendly option, my two unbeatable favorites are M-61 Power Glow Peel Pads and Colbert MD Intensify Facial Discs.
M-61 Power Glow Peel
Featuring a 7% concentration of Glycolic Acid with a healthy dose of Salicylic Acid, skin brightening Vitamin K, and Bilberry Extract as well as calming Chamomile, these individually packaged pads are complexion makeover must haves. A perfect pre-event glow booster, the Power Glow Peel pads are also a phenomenal in-flight treat. No rinsing is required and dry skin friendly.
The compact towelette unfolds to an impressively large size, so be sure to get your neck all the way down to the chest! Ask for a sample next time you're at Bluemercury and I promise, your makeup bag will never be without a handful of these. 10 ($28), 30 ($62) and 60 ($110) at bluemercury.com.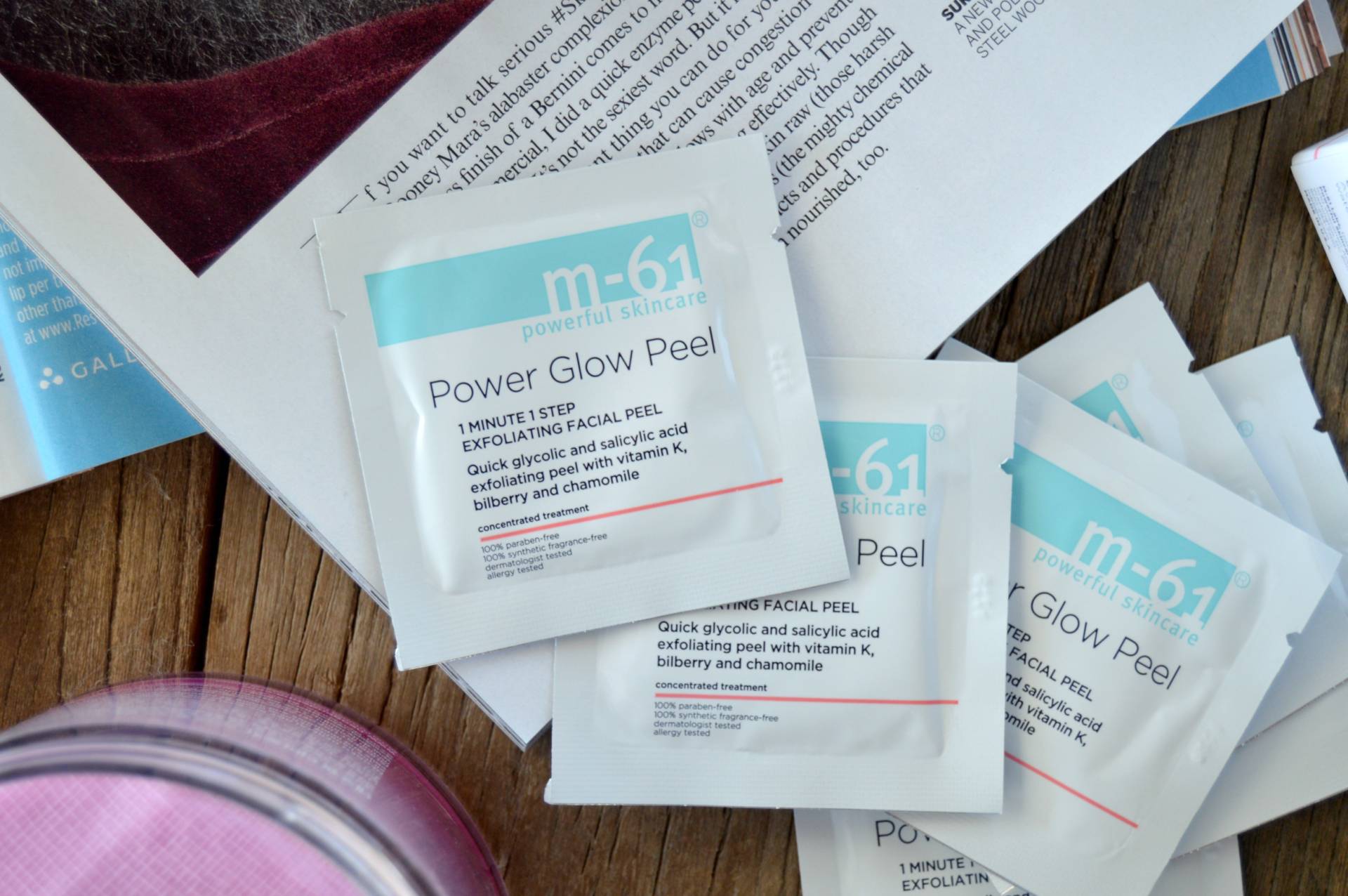 Colbert MD Intensify Facial Discs
Combining microdermabrasion with enzymatic resurfacing, my favorite Manhattan dermatologist supreme-o, Dr. David Colbert delivers red carpet glow in his Intensify Facial Discs. Every single use packet includes a felt like pad saturated in Lactic Acid and Pineapple Extract to revive dull, ashy looking skin and reverse the damaging effects of environmental exposure.
Fantastic for those whose dryness stops them from using peel pads, these instantly transformative pocket size miracles go on clean, damp skin and need to be rinsed off after a minute or two. Ubiquitous on movie sets, cover shoots and backstage global runways, Colbert MD is the secret behind some of the most exposed faces in the world. $65 (20ct) colbertmd.com, beauty.com, barneys.com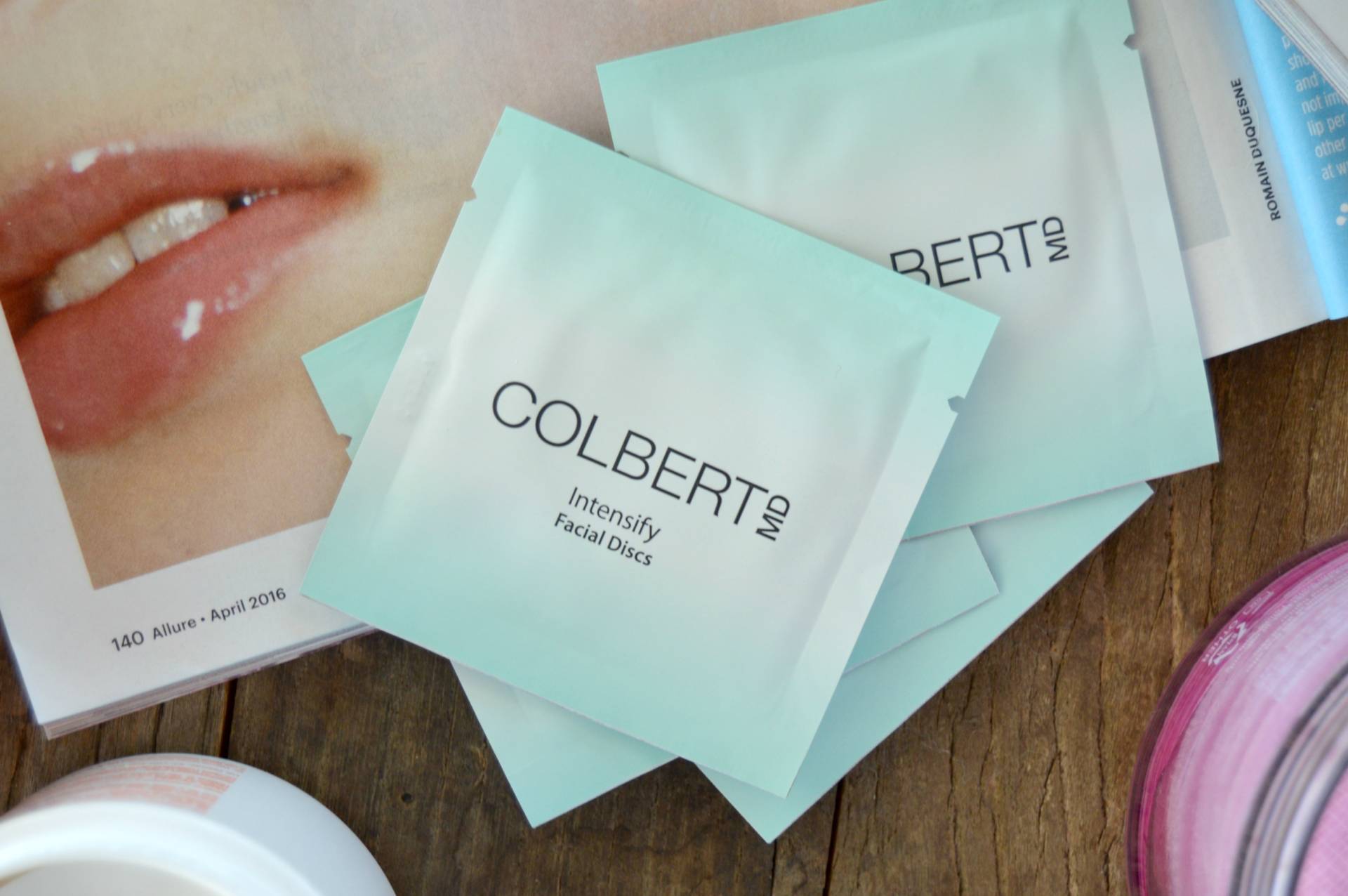 Lastly, here is a mix of 'common knowledge' and informal rules that have proved golden and save me from irritation, redness, and any unwelcome side effects, especially when trying out new pads.
Opt for night time. Even when suggested to be used twice daily, I potent exfoliants work best on my combination complexion skin when applied before bed. Under an oil.
When a peel pad takes center stage in my evening skincare routine, I skip other acid driven treatments such as toner (Pixi Glow Tonic, Alpha-H Liquid Gold) or treatment serum (Mila Moursi Refining Lotion) and instead go with a gentle moisturizer (Dr Jart Ceramidin or Embryolisse Lait Creme).
I always wait a few minutes after a peel pad (requires no rinsing) to begin application of a moisturizer. I want to give the treatment time to work and proceed with my moisturizer after the face feels dry.
Always wear broad spectrum sunscreen during the day following a peel pad. While you should apply SPF religiously anyway, make sure it's at least a 30 factor and guards against both UVA and UVB rays.
Rub the remaining pad solution into the backs of your hands. You know, two birds, one stone.