Resembling the Planet of Little Brown Bottles, our bathroom was a Perricone MD oasis a decade or so ago. The Advanced Face Firming Activator goes down as the best discovery of my twenties. And then the formula changed… I have never been without the No Bronzer Bronzer, but I've let my Perricone skincare prescription lapse. Mea culpa.
At 36, I cannot imagine a better re-introduction to the brand than by the two jars I received earlier this summer. The Perricone MD Re:Firm and OVM Cream have been tremendous boosts to my skin, which is beginning to show my age. Both products are suggested for use In the morning, each with its own agenda. I've been alternating them with amazing results.
First things first.
If you're new to Perricone MD, you may be overwhelmed by the wide array of options. Treatment products are not necessarily moisturizers when it comes to this range of cosmeceuticals. While they excel at anti-aging, they are not as aggressive in the moisture department. Just because it's in a jar and has a creamy texture, doesn't mean it's the only thing that you need. Close but no.
Re:Firm
Honestly, this may as well be called De:Bloat. This Perricone MD potion does a smoothing and firming job that is beyond impressive. Especially on days when I "wake up in the morning feeling like P. Diddy" but look more like Puff Daddy after a late night. Within days, I've noticed that my skin's surface is glass like smooth and feels more taut without any discomfort. With a memory gel consistency, the solid yet crumbly texture scoops out easily with a spatula and liquifies upon contact with skin. Love that it's oil-free as it literally replaced a serum step for me this summer. Press it onto a freshly cleansed face before applying sunscreen as part of your AM regimen.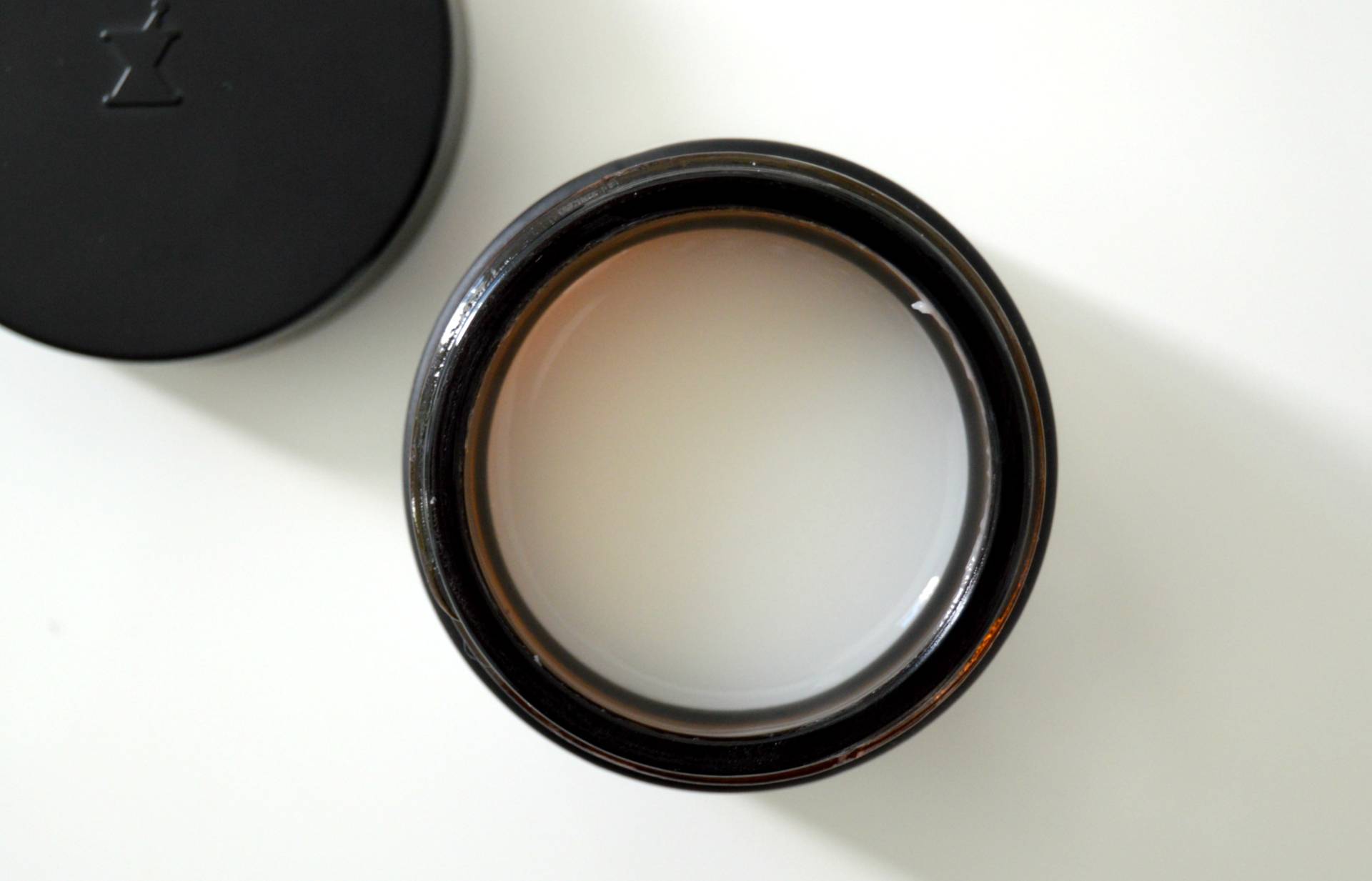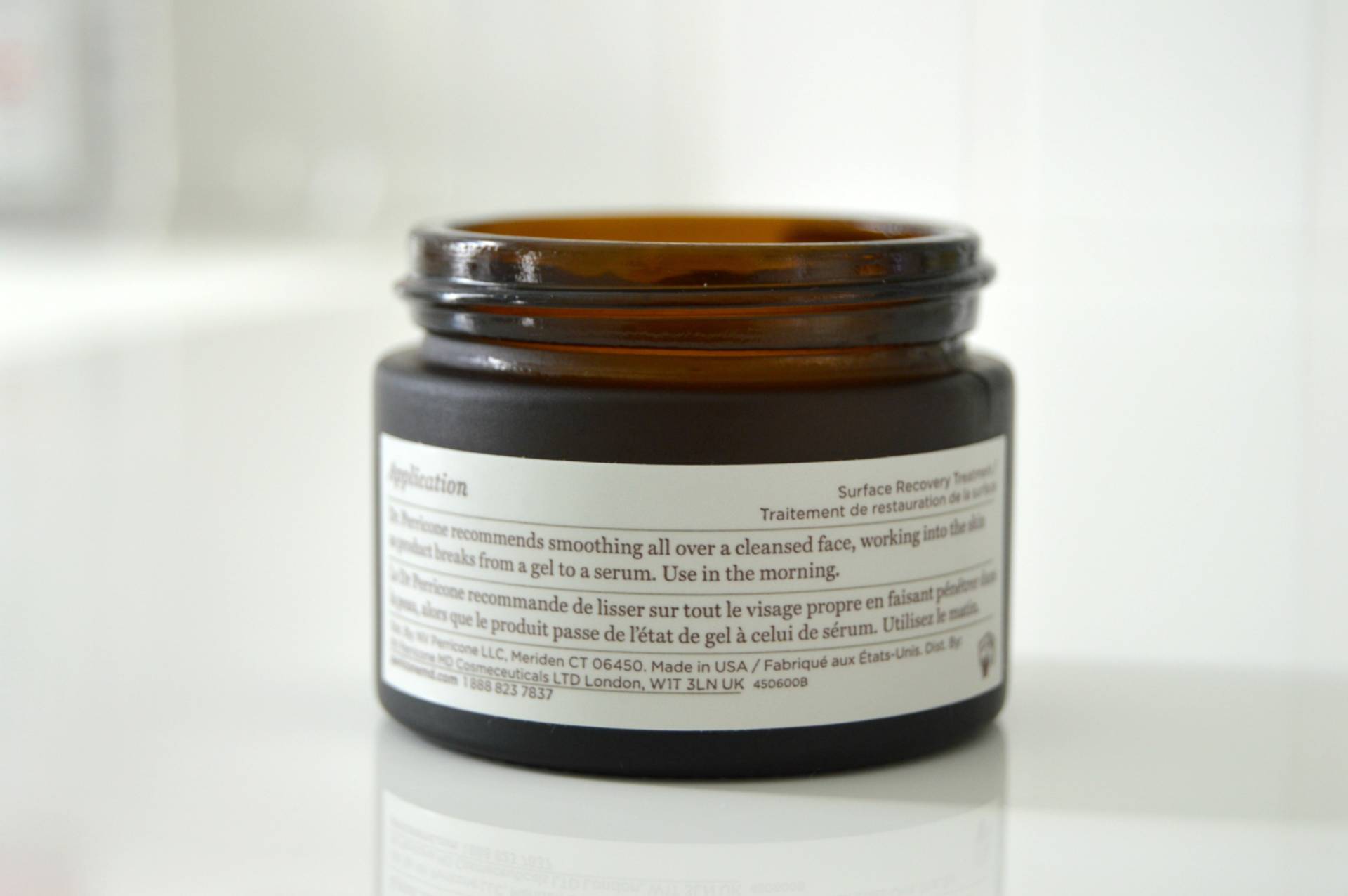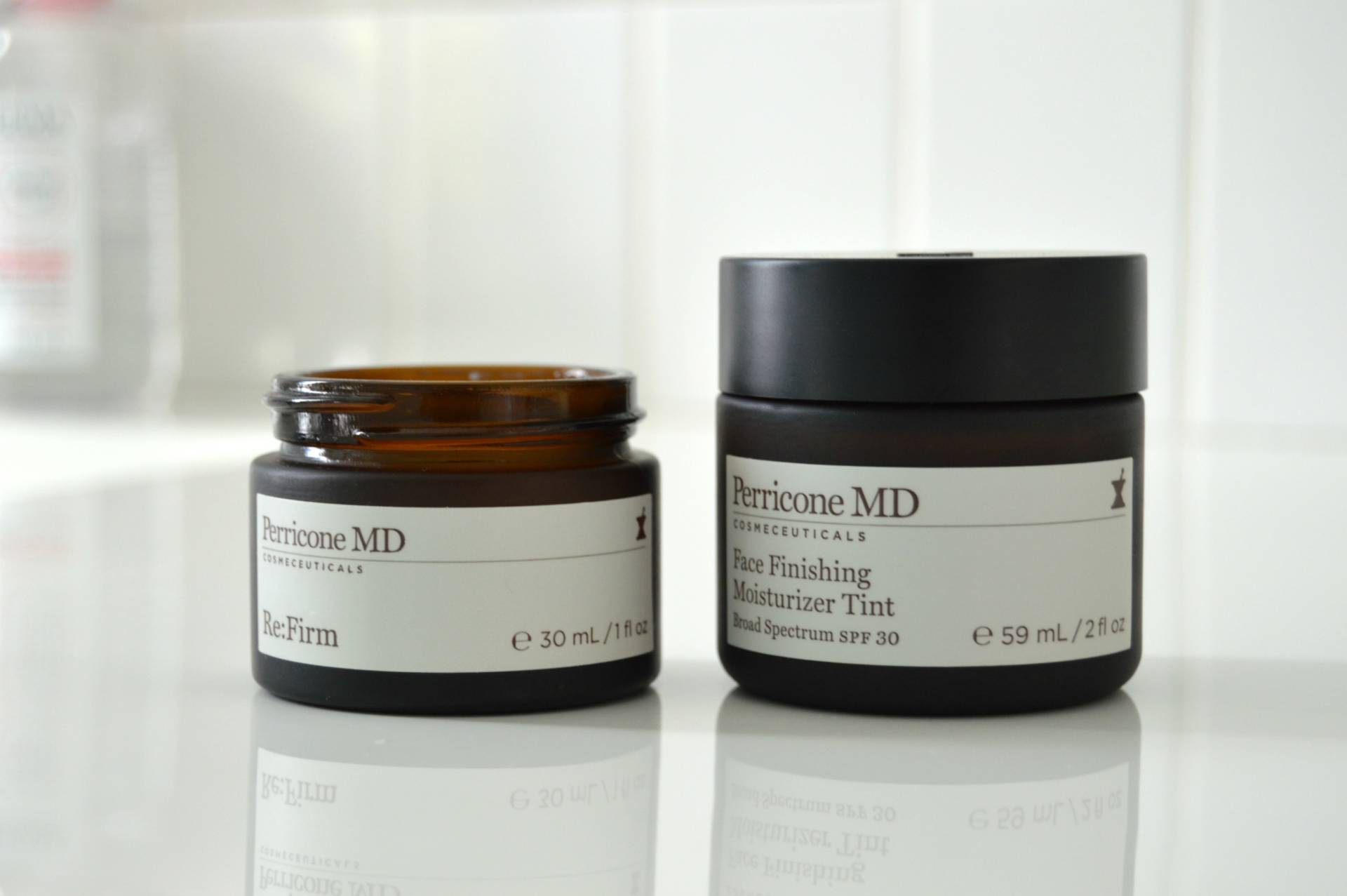 What's in it?
Perricone MD introduces Dermal Stim Factors in the Re:Firm formula. This proprietary matrix-forming complex improves the skin's tone and density significantly, living up to its name. Added Alpha Lipoic Acid visibly reduces the look of pores while DMAE tightens and results in a more chiseled appearance. The ingredient deck here is rounded up with a handful of complexion perfecting botanicals such as Oat Kernel, Ginkgo Biloba Leaf and Milk Thistle Extracts. Most importantly, zero scent, which is core to Perricone MD products. One teeny tiny warning… It's $155 for a 1 oz. jar.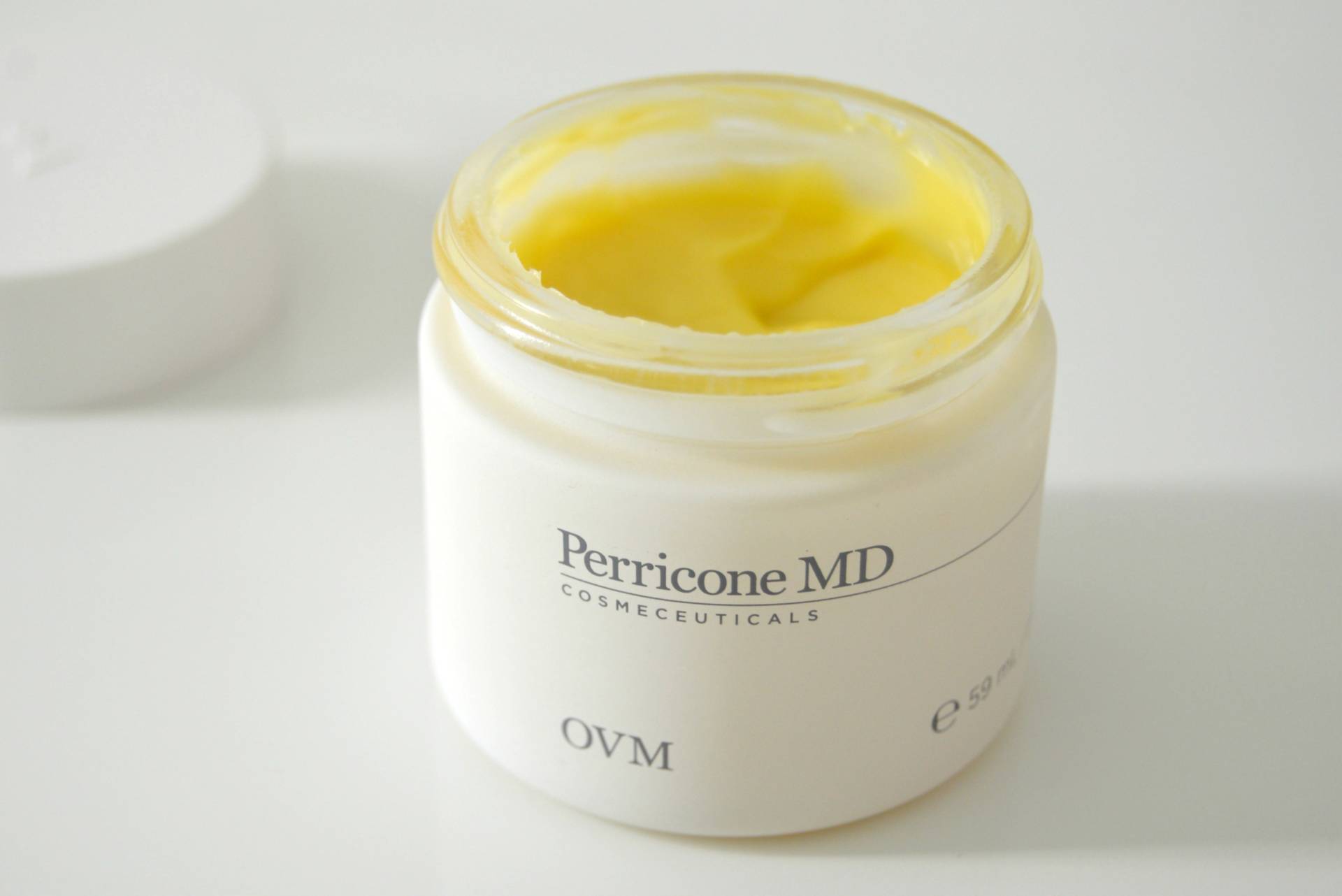 OVM Cream
If your face is starting to develop hollow areas, skin tone is slacking, or you're concerned about sun damage related hyperpigmentation, the OVM Cream is your match. Richer than most Perricone MD formulas, this one can actually double up as a moisturizer! This truly innovative concept delivers rejuvenating results thanks to its Eggshell Membrane, which the brand states is "harnessed from a non-fertilized egg with scientific precision." Combined with Retinol, Vitamins C and E, this'd about powerful blend will restore volume, deliver softness and vitality of the skin. Enjoy the double take when you see your noticeably brighter brighter, newly plumped complexion.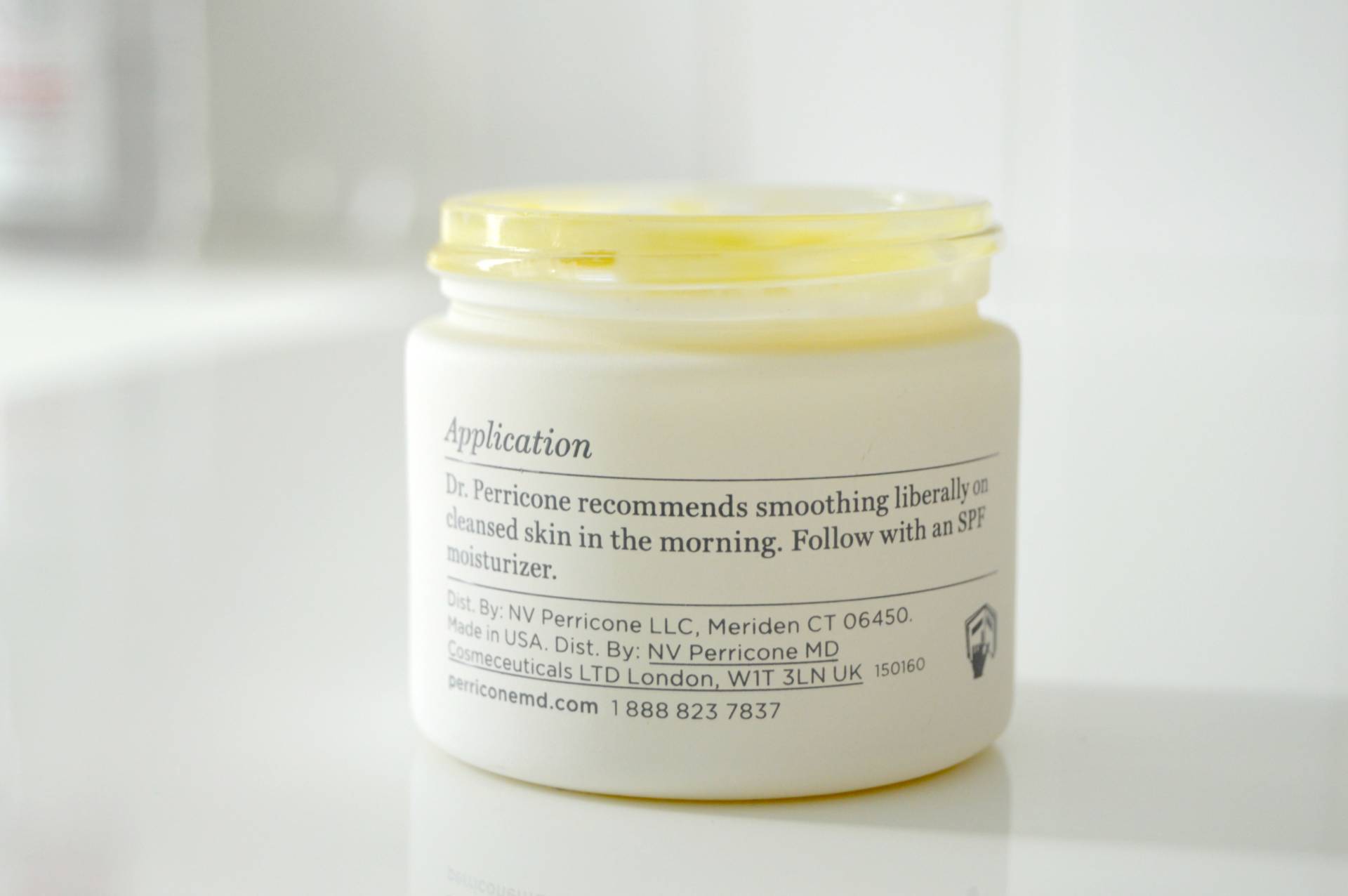 Do you need it?
I'd say drier, more mature skin types will absolutely love the OVM Cream, especially those who feel their face is beginning to lose its volume. A perfect daytime Retinol alternative, this Perricone MD solution is gentle, nourishing, and and won't cause dryness nor irritation. I've often reached for this one before bed as I find it a bit rich for everyday use, especially in warmer weather. It will no doubt be remarkable this winter! It smells exactly the same as Kiehl's Creme de Corps on my opinion. Even has the same yellow hue. $170 (1.7 oz.)
Available at perriconemd.com, Sephora.com, Nordstrom.com and Ulta.com.