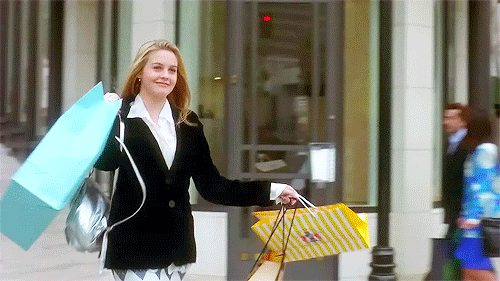 Gone are the days of waiting for the *actual* Friday after Thanksgiving, setting the alarm, plotting the haul, crossing your fingers that what you want hasn't sold out during some shady VIP pre-sale, and then celebrating each win as the FedEx and UPS boxes arrive, one by one.
The shopping madness is in full ON mode already. There are plenty of sales happening this week and the options to score your favorite self-care treats are seemingly endless. I'd like to keep this list very concise but will continue to update it since last minute pitches arrive daily. With that said, my focus will be on the truly tempting offers of 20% off and more. When has a 15% discount ever tempted anyone? Let's go!
Side note: I was going to say there is no need to wait till Friday anymore but… there is. One sale starts on Friday and is seriously not to be missed, so add it to your beauty haul master list. More info at the bottom of the post.
---
aera
40% off selected diffusers
dates: now until Nov 28
where: aeraforhome.com
what to get: The regular-sized diffuser is the way to go, especially since it's down to $119 from $199. It allows you to set schedules via an app and has a number of intensity settings. This multi-cat household relies on its magic year round.
---
Allies Of Skin
BOGO — yes, that would be Buy One Get One Free + extra 15% off with code BLACK15
dates: now until Nov 27
where: us.allies.shop.com
what to get: Let's start with one product that absolutely anyone can use (and will love) — the Molecular Silk Amino Hydrating Cleanser. My other two favorites from the brand are serums: Prebiotics & Niacinamide Booster and Mandelic Pigmentation Night Serum. If you are primed for more potent retinoid formulas, try the Retinal & Peptides Repair Night Cram.
---
African Botanics
25% off site wide with code CYBER22
dates: now until Nov 30
where: africanbotanics.com
what to get: I would not be the brand's #1 unofficial fan if I didn't persuade to get a bottle of the Neroli Infused Marula Oil. It's so dreamy. My other favorites include the new Commiphora Face Cleanser, Eye Contour Gel-Serum, Intense Skin Repair Balm, and of course, the oh-so-decadent Terre Noire Elixir Supreme.
---
Avène
30% off site wide with code FRIDAYFEELS
dates: now until Nov 28
where: aveneusa.com
what to get: 'Tis the season for dry skin saviors so pick up a tube of Cicalfate+ (fantastic multi-tasker), Cicalfate hand cream (it's unbelievable, really), Xera-Calm cleansing oil which is my body wash of choice every winter without fail, and I personally love the Cleanance emulsion as a lightweight lotion moisturizer for my congestion prone skin.
---
Beauty Heroes
20% off site wide, no code, tiered GWP at $125, $250, $350, and $450 allowing you to score up to $274 in free gifts (details here)
dates: Nov 22-28
where: beauty-heroes.com
what to get: Le Prunier Plumscreen SPF 31 (it's the absolute best), Josh Rosebrook is included in the discount for the first time so pick up that Hydrating Accelerator in the largest size, Ranavat anything, True Botanicals Ginger Turmeric cleansing balm, Blüh Alchemy Multi C serum, and LILFOX Blue Legume face mask get my vote.
---
Boxwalla
One-Time Boxes on Sale
dates: now until Nov 30
where: theboxwalla.com
What to get: Every single box (curated to perfection) is of phenomenal value so seeing these available is always a rush. With that said, the Black Friday Special Luxury Skincare Bundle is now priced at $120 and choc full of incredible finds valued at $667. Run!
---
Cult Beauty
30% off Augustinus Bader with code THRILL
dates: now until midnight Friday, Nov 25
where: cultbeauty.com
what to get: First of all, the prices are a bit wonky because they convert from GBP to USD. With that said, The Rich Cream is $207.39 after the discount.
---
dermalogica
up to 7 Gifts With Purchase: spend $50 choose 2 minis, $100 choose 4 minis, $150 choose 6 minis + holiday tote
dates: now until Nov 29
where: dermalogica.com
what to get: Partial to the daily -foliant powder cleansers (with the latest milkfoliant being my favorite), I have to say that I've been very impressed with dermalogica's Vitamin C formulas. That's why the Brighter Skin Set gets my vote. It contains the three full-size superstar formulas (face and eye serums + gel moisturizer) and at $158 it will score you all your promo goodies. The set is valued at $223.
---
Dr. Dennis Gross
30% off site wide
dates: now until Nov 28
where: drdennisgross.com
what to get: It's safe to say that Dr. Gross is a pioneer of peel pads and the Alpha Beta Universal Daily Peel still remains a favorite of many for a reason — this 2-step system works! If you've read my blog before you know that I am a huge fan of the Alpha Beta AHA/BHA Daily Cleansing Gel and it's a constant in my line-up during warm weather months. If you're after a multi-talker to address loss of firmness, dull skin tone, and hyperpigmentation, pick up the Vitamin C Lactic Dewy Deep Cream.
---
dermstore
up to 30% off with code JOY
dates: now until Nov 29
where: dermstore.com
what to get: Always zoom in on brands that not many other retails carry or ones that are usually excluded from discount promos. Check out the NuFACE Limited-Edition Microcurrent Skincare Regimen which is extra 25% off during the sale. Another pick of mine would be Revision Brightening Facial Wash. Make sure to check out all the Best Of Dermstore curations as they're each a brilliant value after the discount.
---
ELEMIS
35% off site wide
dates: now until Nov 28
where: us.elemis.com
what to get: The Pro-Collagen Cleansing Balm is one of the most iconic cleansing balms in existence and smells oh-so-decadent. Speaking of, the brand new Mayfair No.9 candle extends that very aroma to your living space with soothing notes of lavender, chamomile, and geranium. Don't forget to check out the Holiday Gifts section!
---
Farmacy
30% off site wide with code SAVE30
dates: now until Nov 27
where: farmacybeauty.com
what to get: I will forever sing praises about the Honeymoon Glow night serum. Another standout for me is the Whipped Greens face wash. And if you enjoy the lightweight feel of K-beauty style cleansing balms, you will love Green Clean.
---
Fāth
Black Friday Deal: 25% off The Rose Nectar & free shipping
dates: Nov 23-25
Cyber Monday Deal: 40% off The Mage Oil & free shipping
dates: Nov 26-28
where: fath.co
---
Flower & Spice
20% off site wide and free shipping with code BF20
dates: now until Nov 28
where: flowerandspice.com
what to get: This Swiss-made eco-luxe range is just spectacular but their Instant Glow Calming Exfoliator is one of the best things I put on my face. If you enjoy a robust face oil as part of your PM routine, definitely check out Midnight Beauty, it's divine.
---
FOREO
up to 50% off
dates: Nov 25-26
where: foreo.com
what to get: If you struggle with puffy eyes in the morning, pick up the IRIS eye massager since it's half off right now. It really helps with lymphatic drainage and product absorption, especially of the richer eye cream formulas in my arsenal.
---
homecourt
up to 30% off selected sets
dates: now until Nov 28
where: homecourt.co
what to get: Since I love everything about a well done Neroli, I say grab the Neroli Leaf Kitchen Trio with the deliciously scented hand soap, dish soap, and surface cleaner. Let's get our living spaces Monica clean this holiday season!
---
In Fiore
GWP of beyond generous proportions — spend $150 and receive Fleur Vibrante Serum Cerate (code 150FLEUR), spend $300 and receive Comfrey Solution Botanique (code 300COMFREY), spend $500 and get both (code 500BUNDLE)! Make sure to add each GWP item to cart before submitting the code.
dates: now until Nov 28
where: infiore.net
what to get: You haven't lived if you haven't slathered on the Fleur Vibrante Solution — it's my ultimate treat. If you prefer lightweight eye creams, the Vis Clair Suprême is absolutely mind-blowing. I'm also a huge fan of the tinctures, especially Lâche-Lymphe and Immun'Attune.
---
ISDIN
30% off site wide + extra 10% off with code 10EXTRA, new Melaclear Advanced excluded
dates: now until Nov 30
where: isdin.com
what to get: This derm-recommended brand from Spain has some of the best sunscreens so make sure to check out the Eryfotona, my favorite being the tinted mineral formula. The K-Ox eye cream is among one of the best I have tried. Another winner: Melatonik night serum. This was a surprise find but I am on my 6th or 7th tube of the Uradin Podos Gel Oil foot treatment. You have to try it.
---
Kiehl's
50% off bestsellers and 25% off site wide
dates: now until Nov 27
where: kiehls.com
what to get: Kiehl's was my first indulgence when I became interested in skincare over 20 years ago. Over the last decade, the formulas that stood out to me the most are Midnight Recovery Eye Cream and Calendula Serum-Infused Water Cream.
---
Korres
40% off site wide
dates: now until Nov 30
where: korres.com
what to get: I have three skincare favorites from Korres that never ever disappoint: the cleansing foam from the Yoghurt collection, the microbiome repairing mask from that same collection, and the Wild Rose Brightening Sleeping Facial.
---
Lifetherapy
30% off site wide with code BF30
dates: now until Nov 27
where: lifetherapy.com
what to get: The shower gels (which double as bubble bath) are beyond! My favorite scents are Grounded (citrus, rose, vanilla) and Energized (jasmine, red orange, marsh grass, peach skin) but the brand's motto is Choose Your Mood so don't let me influence you here. I can tell you that the Hope Holiday Candle is absolutely gorgeous. Because who doesn't need a candle?
---
Living Proof
20% off with code SAVE20, free full-size dry shampoo with order over $70
dates: now until Nov 28
where: livingproof.com
what to get: this is super personal so I'll tell you that my hair is thick, on the dry side, frequently washed and styled, (as in daily) and benefits from extra moisture. I absolutely love the Living Proof leave-in formulas, especially Restore and Night Cap. For styling, I find the amp2 texture volumizer and Flex hairspray to work best on my hair. I haven't tried the new Triple Bond Complex but it is getting rave reviews.
---
lookfantastic
50%-60% off Christophe Robin haircare (old packaging)
dates: now until Nov 28
where: us.lookfantastic.com
what to get: The Hydrating Duo is great if your hair is feeling extra dry during colder months, but add the Aloe Hair Mask to cart as well, because it's excellent. If you don't mind the previous packaging design, the legendary Cleansing Purifying Salt Scrub is half off. The rest of the line including all newly designed packaging is 35% off during the weekend.
---
Medik8
30% off with code CYBER30, full-size Clarity Peptides serum with orders $175 and more
dates: now until Nov 29
where: us.medik8.com
what to get: Get yourself some Crystal Retinal (my preference is for 10 but there are other strengths if you need to build up your tolerance) and if you're really in the mood to splurge, I cannot say enough good things about the r-Retinoate Intense night formula. Other excellent finds include Press & Glow and Press & Clear toners as well as Hydr8 B5 Intense HA serum.
---
Molton Brown
25% off site wide
dates: now until Nov 28
where: moltonbrown.com
what to get: This is probably the best time to pick up some gifts as the discount works on all seasonal sets — and they're gorgeous. My favorite scent is definitely the classic — Orange & Bergamot but I love seeing Vintage & Elderflowerreturn every other holiday as it's really light and effervescent. I haven't tried this year's Berries & Mimosa but come on, how could you go wrong?
---
Murad
30% off site wide & free shipping, GWP on orders over $150
dates: now until Nov 28
where: murad.com
what to get: For years now, I have found most success with the Vitamin C range (aka brightening) from Murad. Whether you need a gentle cleanser or a twice-a-week Triple Exfoliating Facial, these targeted solutions really deliver. Murad is also known for some great sunscreen formulas, the Essential-C Day Moisture SPF 30 being one their ultimate bestsellers.
---
Osea
free full-size Hyaluronic Sea Serum ($88) with orders $135 and more
dates: now until Nov 28
where: oseamalibu.com
what to get: Ok, the freebie here is wonderful, especially if your skin thrives with juicy HA serums. The Ocean Cleanser is fantastic, especially if you lean towards silky gel formulas. It has been a while since I used it but I remember the Advanced Protection Cream being perfect on my combination skin during colder months.
---
Perricone MD
50% off site wide with code EXTRA10
dates: now till Nov 28
where: perriconemd.com
what to get: Sadly, my new favorite cleansing balm that just launched is excluded but… the Gentle Cleanser with CBD is such a good pick for this time of year. Another staple of mine is the Growth Factor Firming& Lifting Serum as well as the Vitamin C & Ferulic Brightening Eye Cream.
---
Prima
30% off site wide
dates: through Nov 22
where: prima.co
what to get: You're getting the Beyond Body Oil and trust me, you will love everything about it. It's absolutely phenomenal. The Chill Out Chews are also great to have on-hand, especially if you're either entertaining or visiting family this season…
---
REN
25% off site wide with code BF25 + full-size moisturizer of choice with orders over $90
dates: now until Nov 28
where: us.renskincare.com
what to get: The Evercalm Ultra Comforting Rescue Mask is beyond incredible and I actually leave it on before bed, it's a genius overnight treatment. I also really like the Radiance Brightening Eye Cream as it absorbs beautifully and delivers visible results. You can't go wrong with any of the REN body washes and if you're looking for a face wash, check out the Rosa Centifolia Cleansing Balm. And pick the Vit C Gel as your free GWP, it's fab.
---
Skinstore
up to 30% off + extra 6% off with my affiliate code BART25
dates: now until Nov 30th
where: skinstore.com
The Holiday Edit just went on sale and it's now $99. And yes, the above code works making it $68 and change. This superb curation of products is valued at $670 so I definitely recommend you don't wait.
what to get: So much to lust over during this sale! If I weren't stocked up on so many favorites, I'd be adding to cart PCA Skin C&E serum, StriVectin Super Shrink Pore Minimizing serum, ARCONA Triad Pads, Koh Gen Do cleansing cloths, Bioderma Atoderma cleansing oil (the jumbo size!), Naturopathica Manuka Honey cleansing balm, and make sure to check out luxe brands that are rarely on sale like Bioeffect, By Nacht, Natura Bisse and RéVive.
All TriPollar devices and configurations are currently 50% off!
---
Soeder
30% off site wide with code BRCM22
dates: now until Nov 28
where: soeder.us
what to get: I fell in love with these Swiss-made liquid hand soaps mid-pandemic and treat myself to a few bottles annually now. These formulas are runnier (more liquid'y) than most hand soaps we are used to but perform and smell beautifully. Not to mention, make for the ultimate hostess gift during the holiday season. My favorite scents are Grass Roots, the new 58th & 5th collab with Bergdorf Goodman, and Wermut Negroni.
---
tarte
40% off everything site wide + free shipping
dates: Monday, Nov 28
where: tarte.com
what to get: While known for some of the best concealers (a tad too rich pigment for me as I prefer sheer to light coverage), I can't stress enough how amazing the Knockout Tingling Treatment — it's as close an acid toner can come to the iconic (and way more pricey) BR P50.
---
Space NK
up to 25% off
dates: now until Nov 28
where: spacenk.com
what to get: Augustinus Bader The Rich Cream! If you've been pondering this splurge, now is the time as the entire AB range is currently part of the sale. Another thing to grab during such sales is the Aesop Resurrection Aromatique Hand Wash and Olaplex (No6 being my favorite) — both brands literally never go on sale. Those who appreciate a luxurious (and aromatic) cleansing balm, the Emma Hardie Moringa Cleansing Balm is also available in the seasonal jumbo jar! Another line worth splurging on is Omorovicza, especially their Midnight Renewal overnight serum with retinal.
---
Tata Harper
25% off on orders over $100
dates: now until Nov 23
where: tataharperskincare.com
what to get: Totally my personal opinion but I find all the cleansers to be superb and none of the serums to be extraordinary. Both the Regenerating and Superkind face washes are fantastic on my combination skin. Same goes for the Hyaluronic Gel Moisturizer. Also worth the hype: all of the Tata Harper face masks.
---
Tatcha
25% off site wide with code CYBER22
dates: Nov 21 – Dec 1
where: tatcha.com
what to get: My personal favorites include The Rice Wash, The Essence, The Water Cream, The Liquid Silk Canvas, The Silk Sunscreen, and the latest Hinoki body care, especially the body wash.
---
TestTube powered by New Beauty
30% off annual subscription with code 30FORYOU
where: HERE
why get it: These quarterly surprises are filled with self-care must-haves from high end to drugstore — all vigorously tested by the best in the biz. Make sure to sign up for Freebie Friday text alerts once you're a proud TestTube aficionado as the deals are jaw dropping.
---
Three Ships Beauty
Buy One Get One Free
dates: Nov 24-28
where: threeshipsbeauty.com
what to get: My experience with Three Ships is limited but the Dew Drops serum is absolutely brilliant for its price point. Packed with Tremella Mushroom Extract, Kakadu Plum, and Red Algae, this HA + Vitamin C fusion just works. I may treat myself to two more to keep as backup, it's that good.
---
Tula
30% off site wide, 40% off super-size and select items (try my code OMGBART for an extra discount, it should work)
dates: now until Nov 30
where: tula.com
what to get: I continue to be amazed by how well the Beauty Sleep Night Cream works on my skin (prebiotics, AHAs, Vitamin C combo) and the latest Pro-Ferm Overnight Complex for under the eyes. If you love a rich, ultra moisturizing eye cream, I highly recommend you give this one a try.
---
Violet Grey
20%-50% off selected items
dates: now until Nov 28
where: violetgrey.com
what to get: Augustinus Bader! It's 25% off which is the highest discount I have ever seen. Those intrigued by Eighth Day Skin shall indulge now because the entire edit is part of the promo. The absolutely brilliant freeze-dried HA from Saro de Rúe is also included. Same goes for Royal Fern (get that essence, which is $64 now!) and iS Clinical, including the iconic Active Serum. If you're a bath enthusiast, the beyond decadent Susanne Kaufmann baths are also 25% off. Lastly, for the ultimate luxury fan, La Mer and Sisley are both 25% off during the sale.
---
wellinsulated
25% off site wide + free shipping
dates: now until Nov 28
where: wellinsulated.com
what to get: Definitely pick up the Performance Beauty Travel Case (with a strap) because it fits so much product and is a must-have for every road trip. Another style I find incredibly practical is the Performance Beauty Bag in both sizes. If you prefer a clutch-like flat bag with a zipper, the Performance Pouch is the way to go.